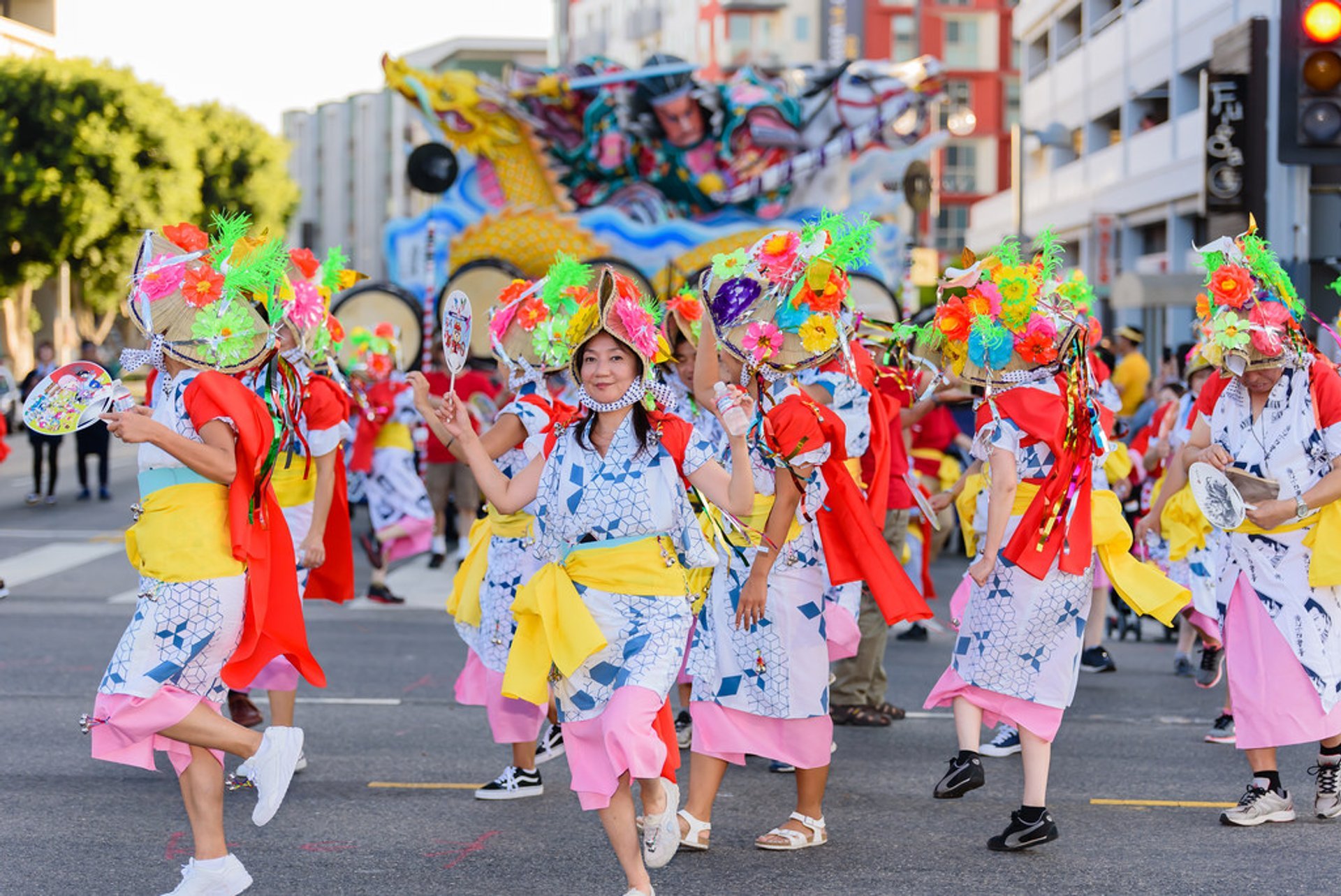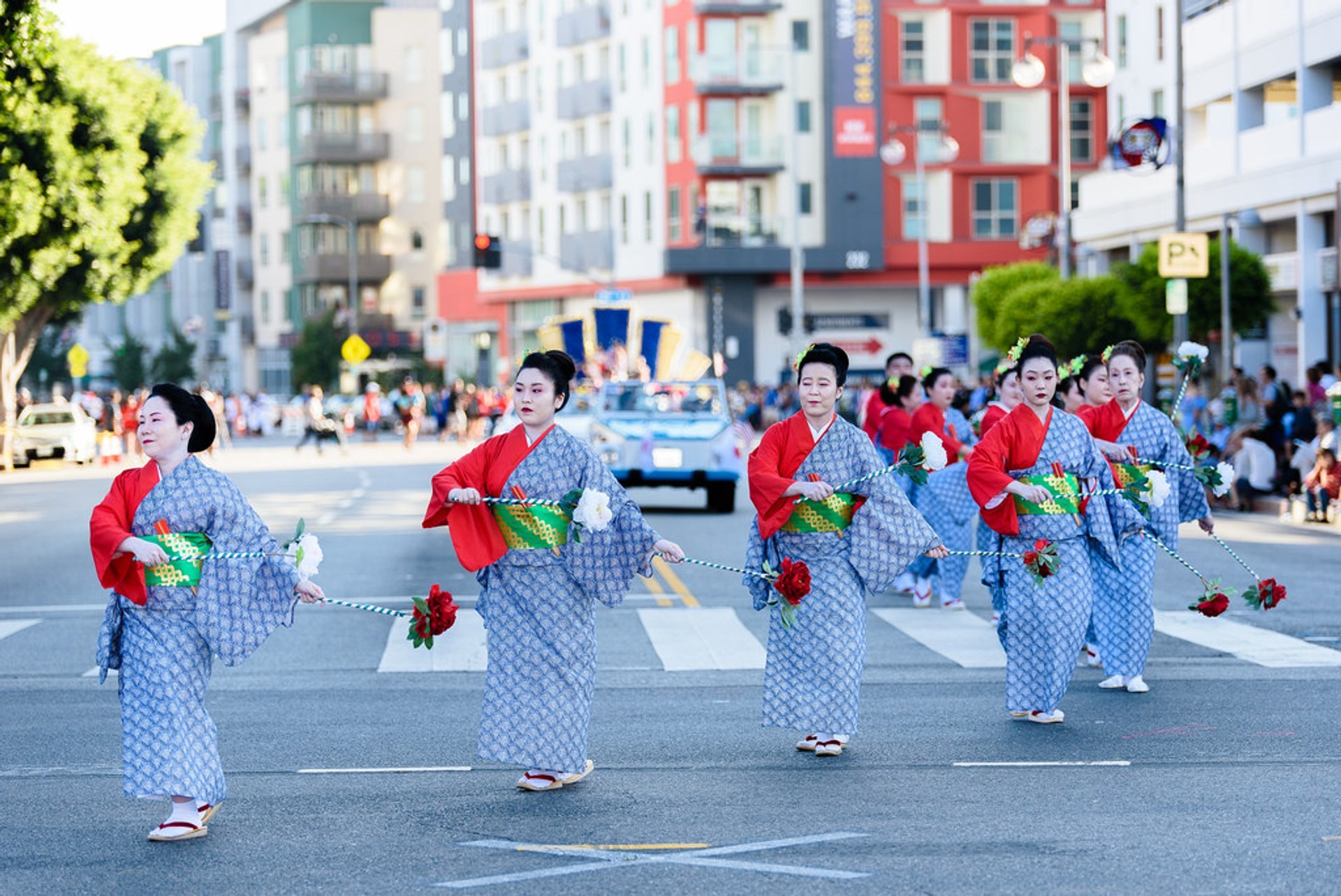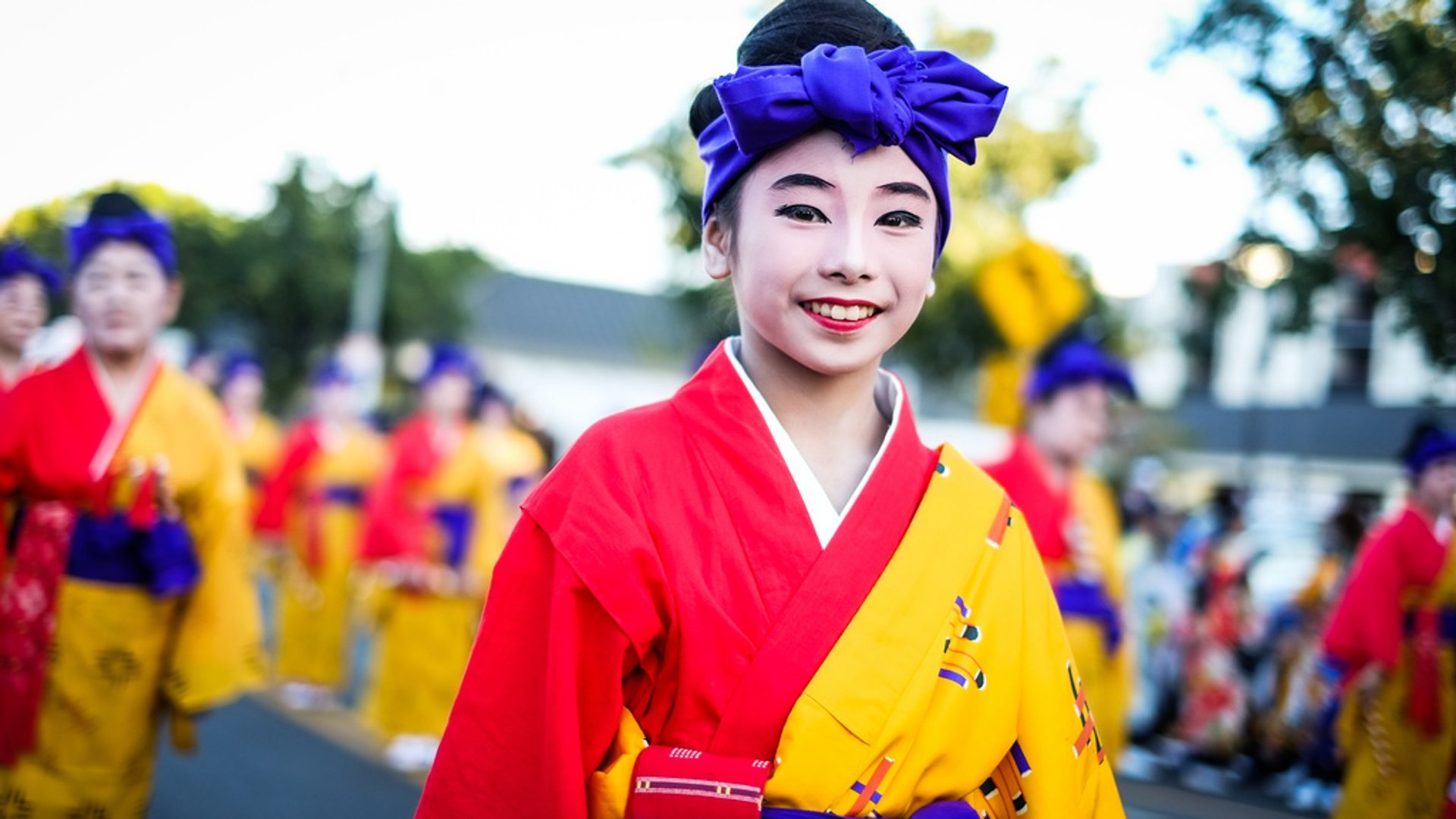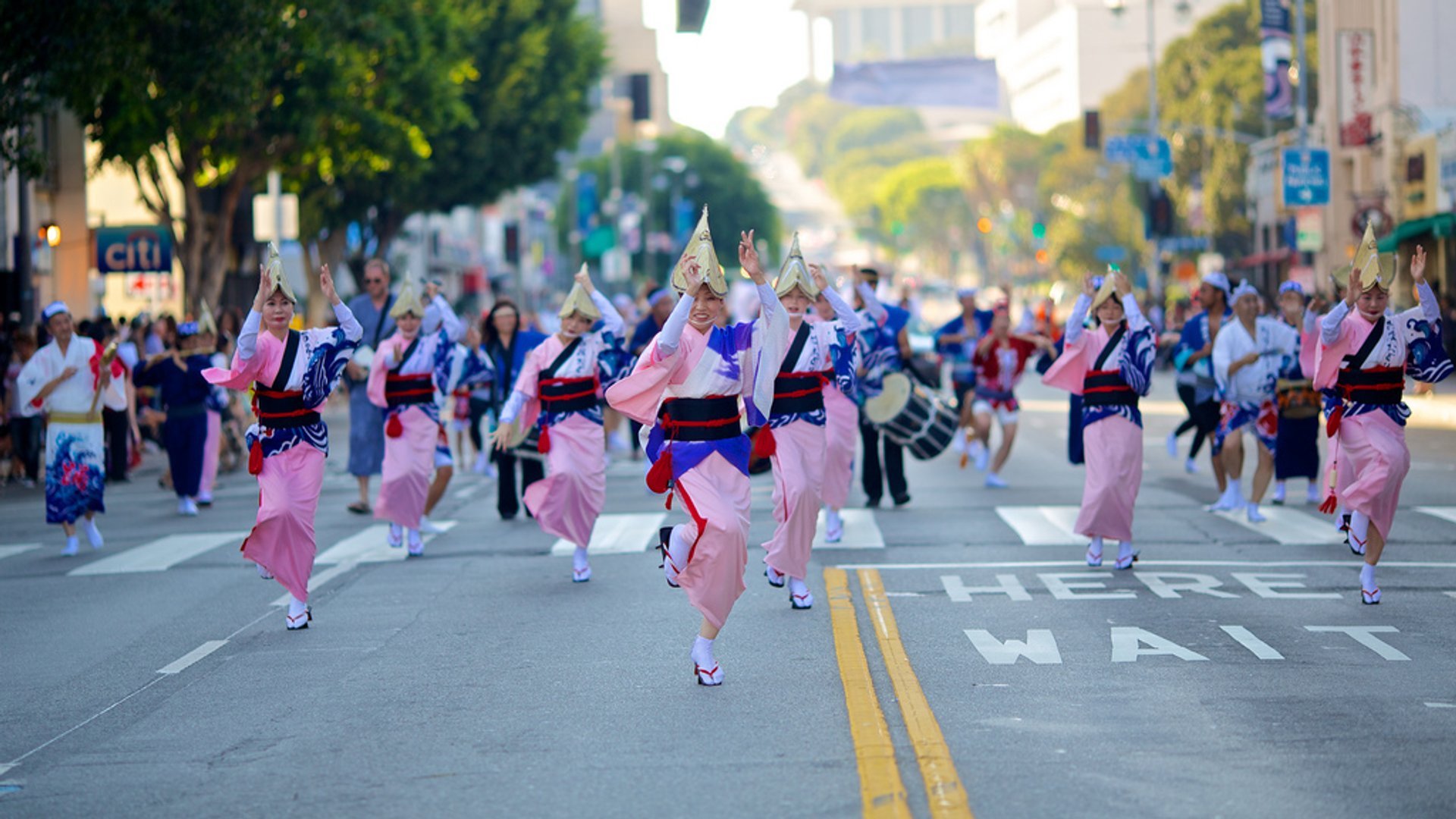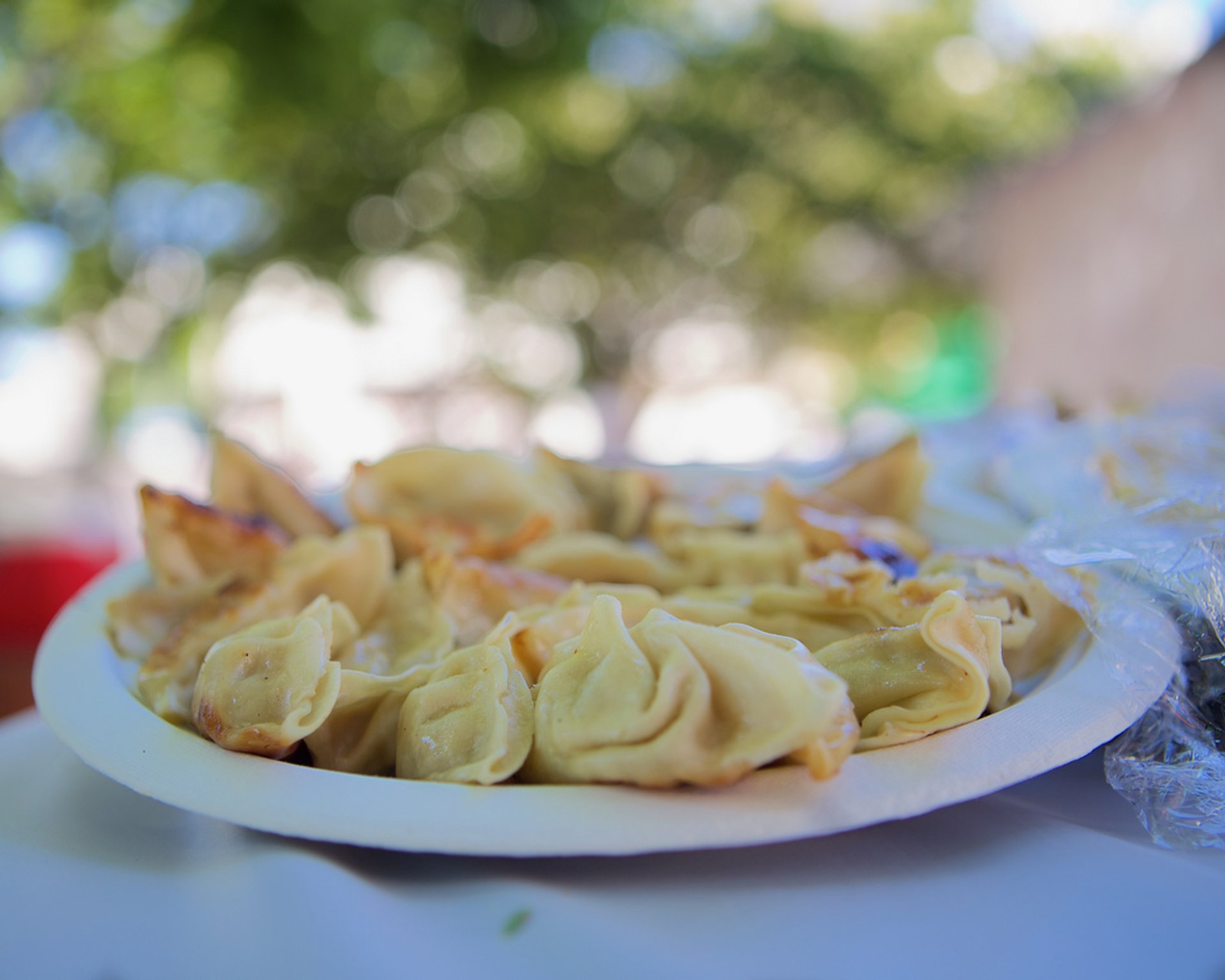 Little Tokyo, an ethnic district in downtown Los Angeles was founded in the early twentieth century. Since 1995, the district has been listed by the National Register of Historic Places of the United States. Every year in August, Little Tokyo holds the Nisei Week Japanese Festival. It includes car shows, theatrical events, exhibitions of Japanese art and culture, fairs, fashion shows, and sporting events. There is also a big parade, national contests, and a carnival. The World Gyoza Eating Championship is held during the Nisei Week Japanese Festival.
The word "Nisei" means "second generation" in Japanese. It refers to the audience that the festival originally tried to attract - Americans of Japanese descent. However, today the festival attracts many diverse groups of people. Various events are held for about one month, but the main highlights occur during two weekends in August. Tens of thousands of participants arrive every year representing the Southern California Japanese community, mostly to take part in the Grand Parade.
Nisei Week was first held during the Great Depression, as Little Tokyo was going through tough times. Issei, the first generation of Japanese immigrants, came up with Nisei week to attract younger crowds in the district and support stagnating businesses.
The Nisei Week Grand Parade takes place on first Sunday of Nisei Week. Participants include local high school marching bands, ondo dancing groups, martial art dojos, and other colourful groups. It's quite often that Japanese and American politicians take part in the parade as well. Crowds cheer at a mikoshi shrine, floats, pageant queens, and taiko players. The parade usually lasts for several hours due to a large number of participants and its slow pace.
Find hotels and airbnbs near Nisei Week Japanese Festival (Map)