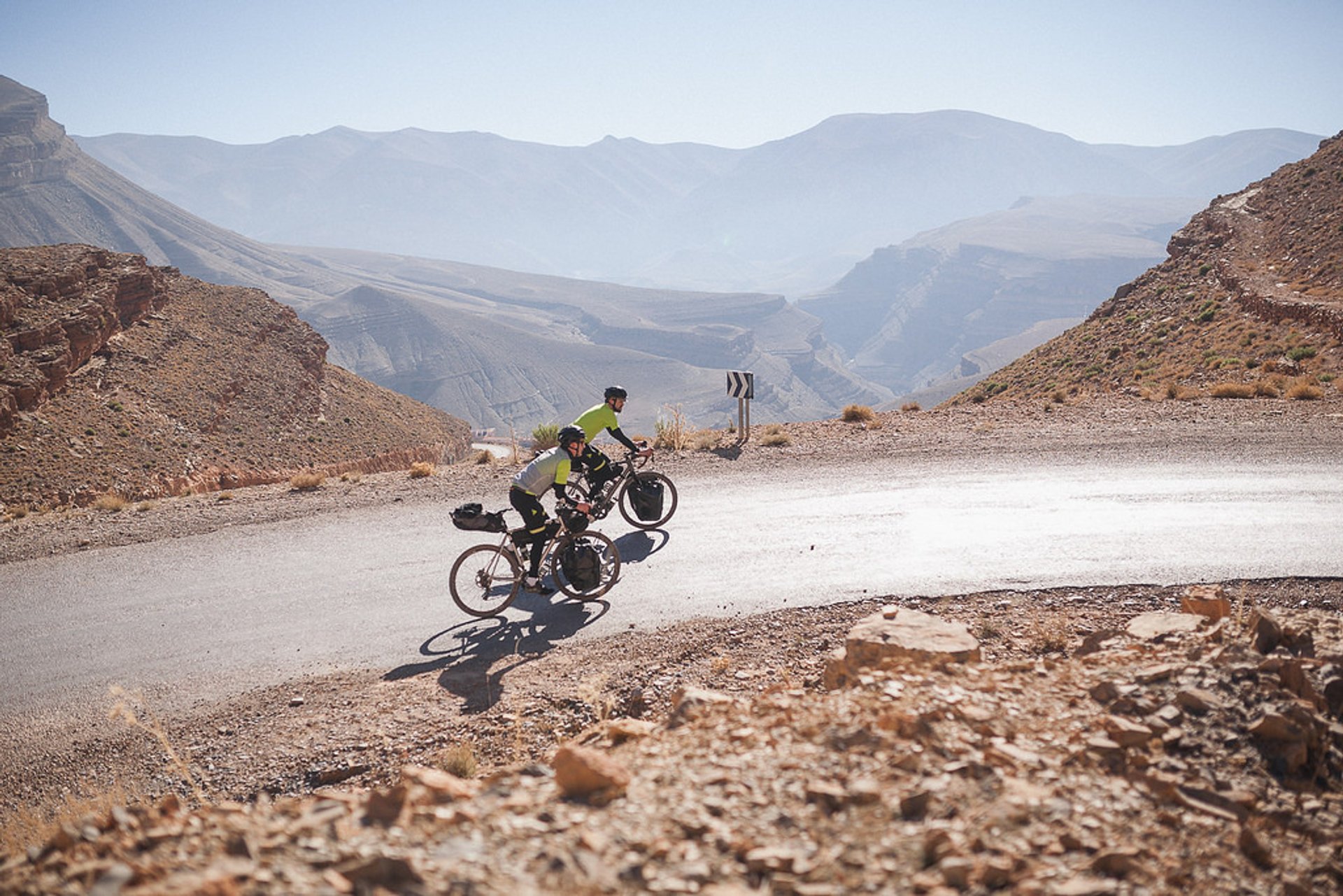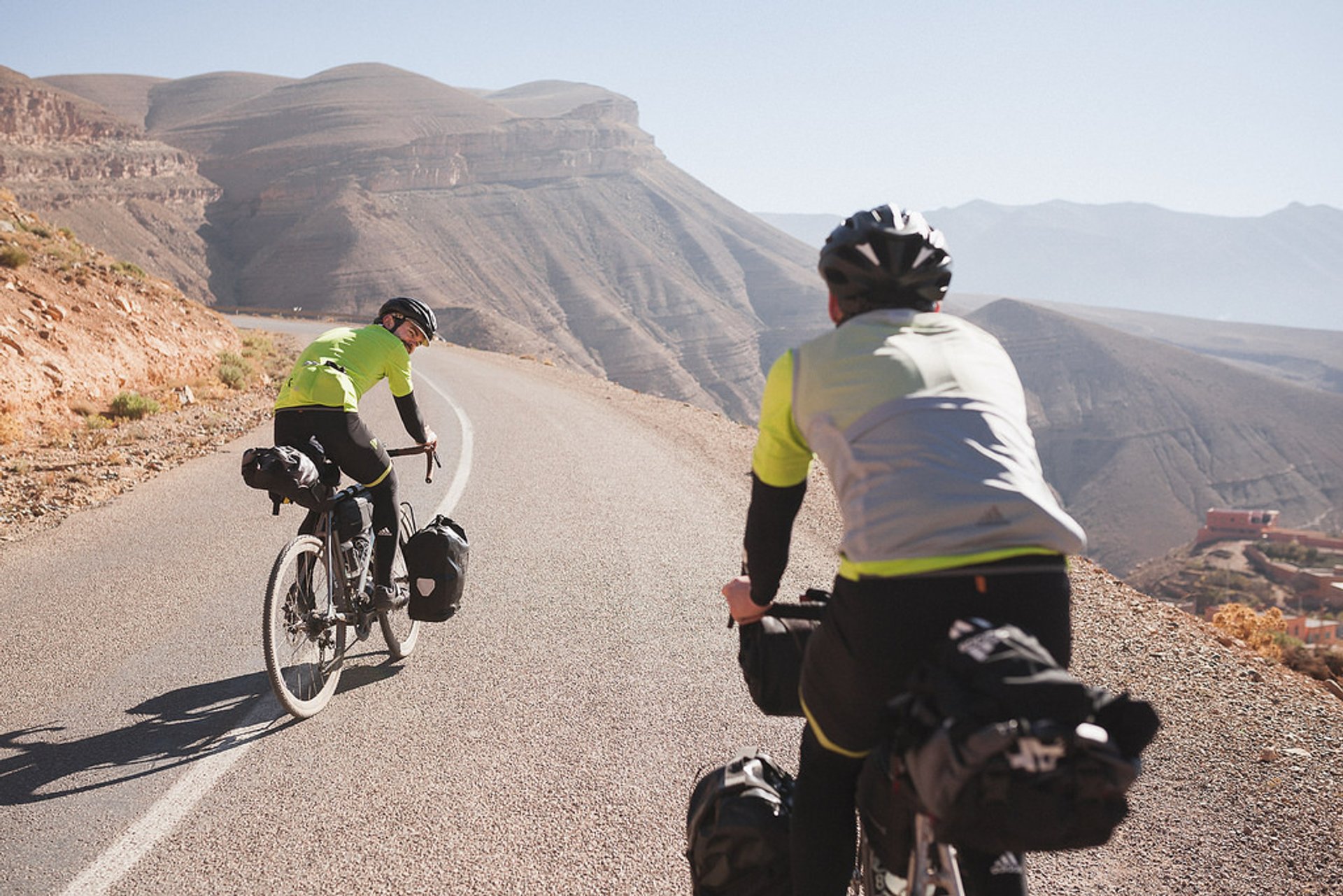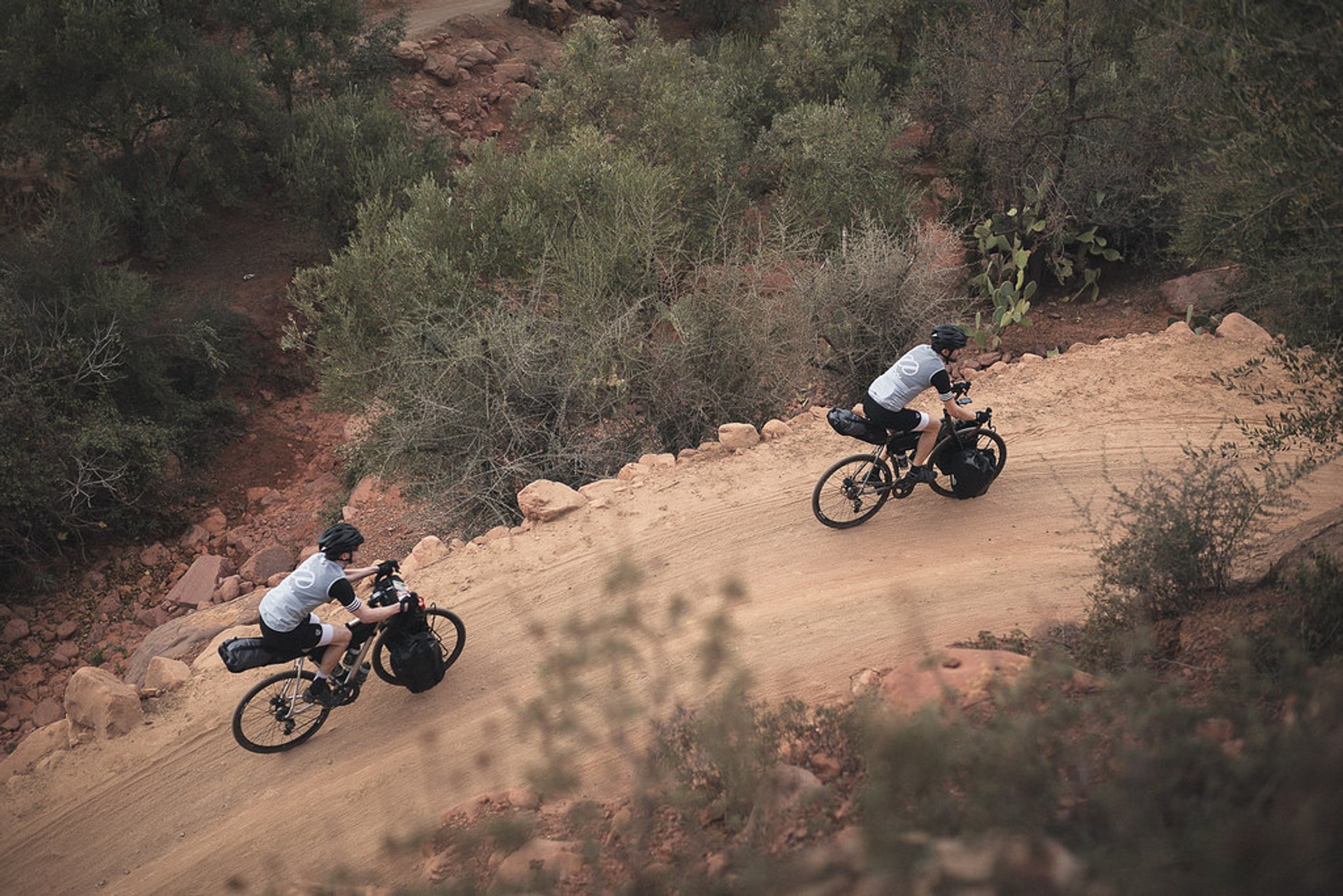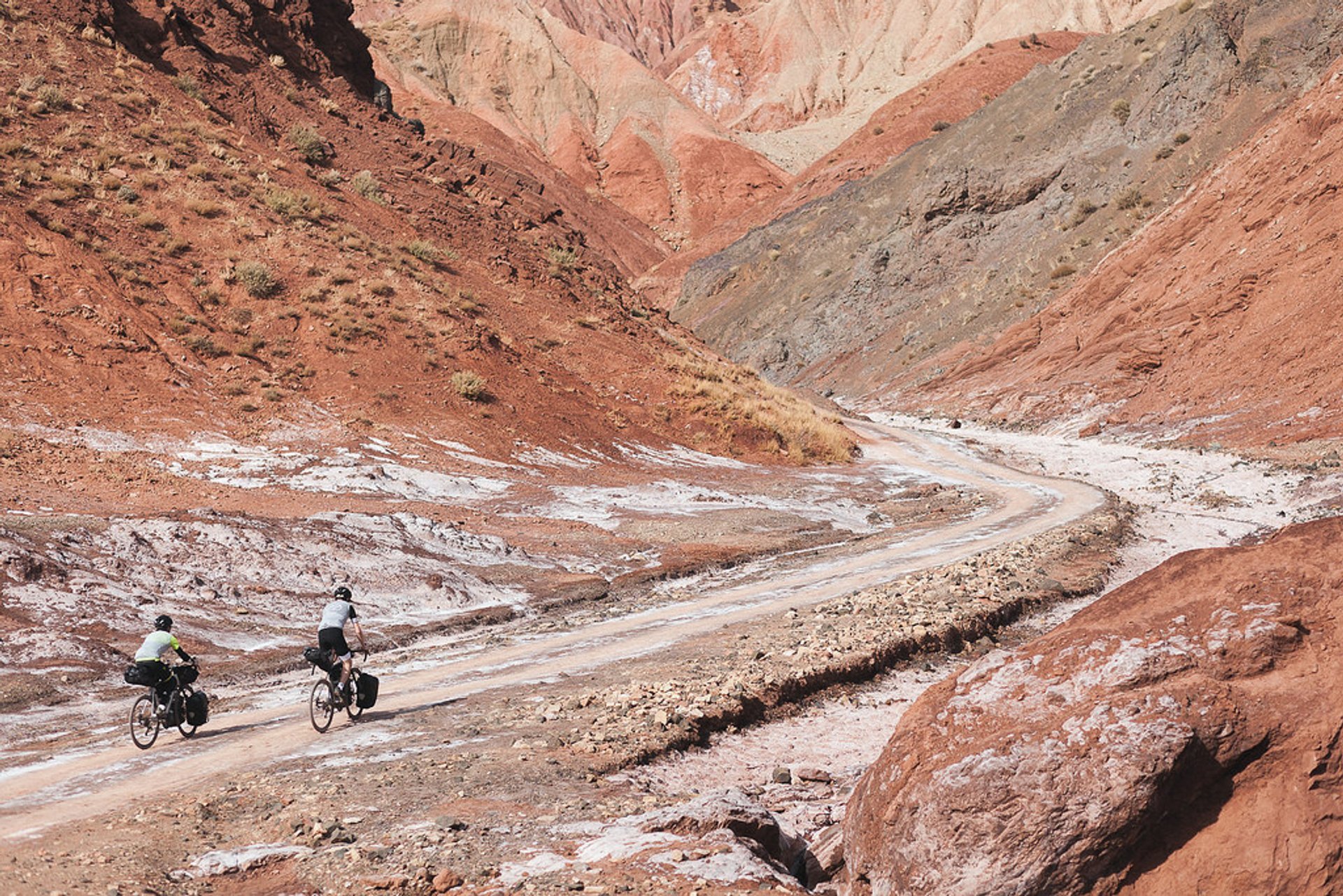 Stefan Haehnel / 8bar bikes
The Atlas Mountains are one of the least populated regions of Morocco with unspoilt challenging terrain that is perfect for experienced mountain bikers. There are plenty of companies offering guided tours as well as all of the necessary equipment for this adventure. Central High Atlas offers a variety of landscapes ranging from rocky mountain gorges to picturesque valleys, forests and rivers. Visit the valley of Ait Bougmez, the Anergui Plateau and other prominent spots to explore the High Atlas.
The Saghro Mountains (southern part of the Atlas) also has plenty to offer with trails passing through traditional villages and green oases. You can ride through the "Gardens of the Atlas", the Valley of the Birds, the Valley of the Roses, and the massive volcanic Jbel Saghro. These names speak for themselves, promising a great biking adventure.
The best time for mountain biking is spring and autumn since the weather is moderate and pleasant. Summer is hot, but still bearable due to higher elevations. Winter is considered too cold for biking and camping. Keep in mind that companies usually offer biking tours from March to November.
Find hotels and airbnbs near Mountain Biking in the Atlas Mountains (Map)