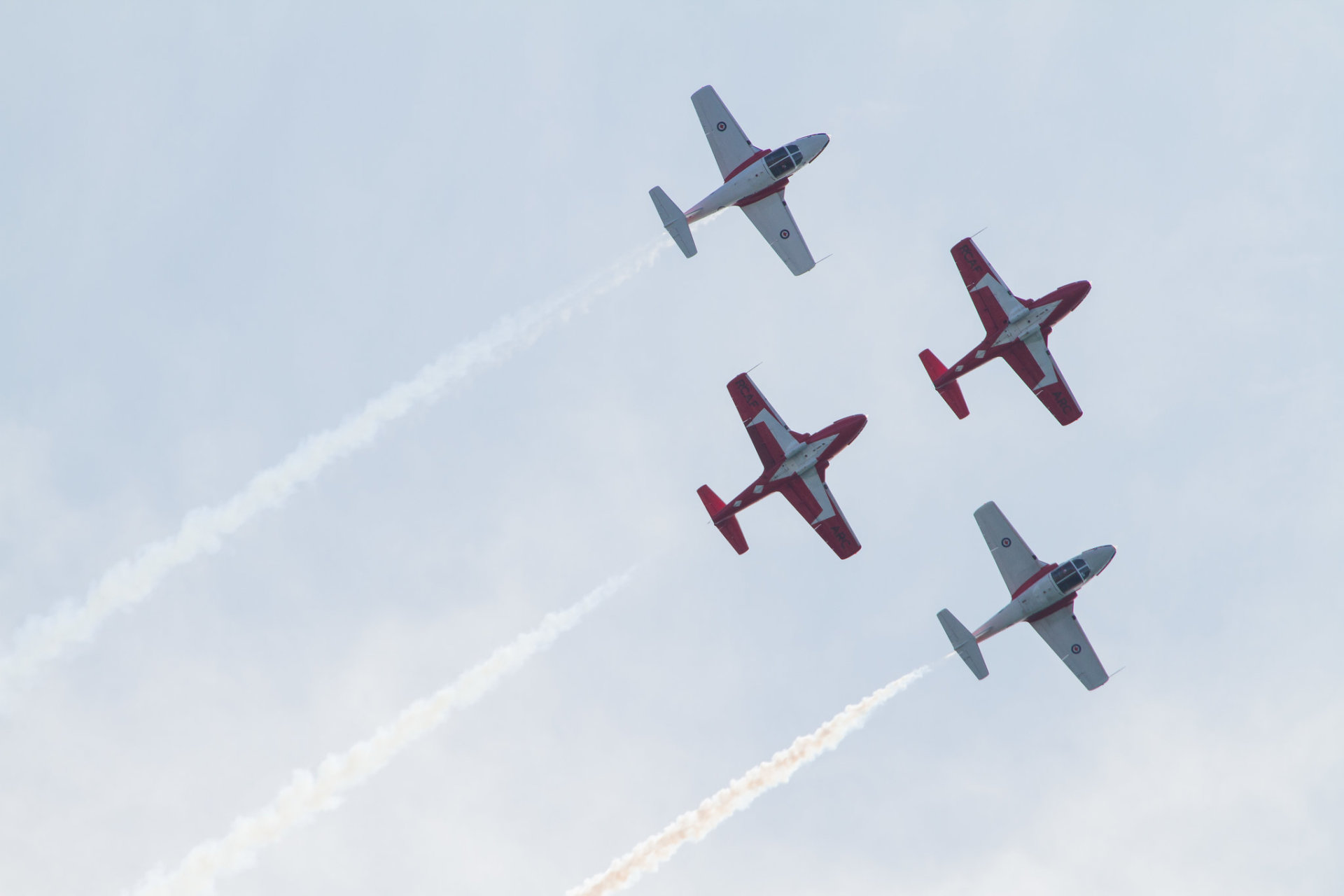 Canadian Forces Snowbirds
Wings Over Windsor is an innovative air show taking place over the beautiful Seacliff Beach in Leamington, The beach edition of the show, held in August, is expected to draw considerable crowds from Canada and the nearby United States. Essex County and Windsor, which is the southernmost city in Canada, located just across the Detroit River from the U.S. city of Detroit, was previously known as the site for Windsor International Air Show. The area is also famous for its waterfront Point Pelee National Park.
Wings Over Windsor is a must-see event, featuring modern civilian and military aircraft, thrilling aerobatics, vendors, and various entertainment. Attendees can enjoy the show from the beach or from the water, enjoying warm weather and the sun.
The lineup of Wings Over Windsor is expected to include top aviation performers, like the Canadian Forces (CF) Snowbirds, B-17 Flying Fortress "Yankee Lady," C-47 Skytrain "Hairless Joe," and others. The show is free for the public. However, the exclusive seating zone and several venue attractions will be available at Seacliff Beach for guests with tickets. The gates of the two-day event will open at 1 pm on Saturday, with flying demonstrations starting at 3 pm. On Sunday, gates open at 11 am, and air demonstrations start at 1 pm.
Find hotels and airbnbs near Wings Over Windsor (Map)