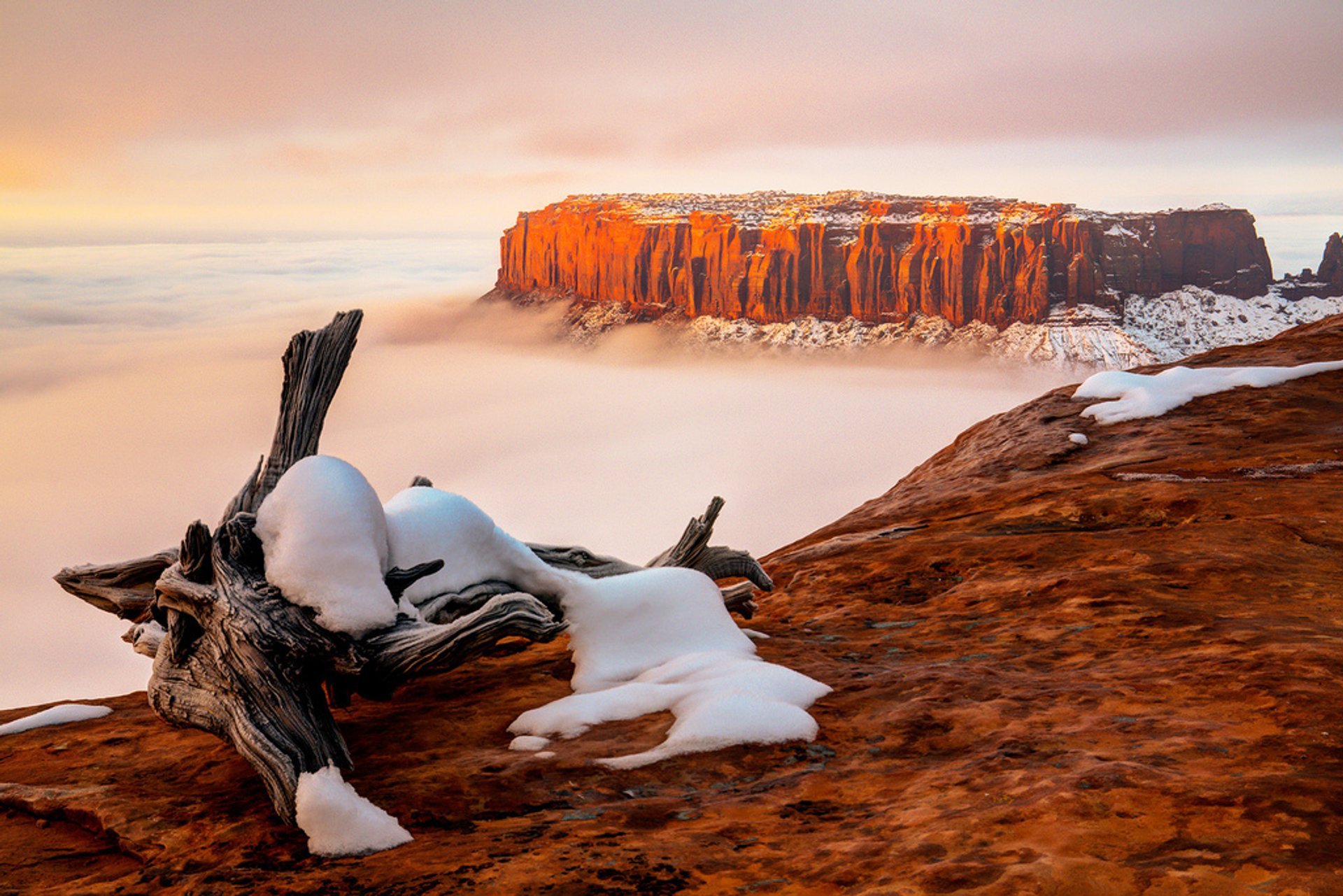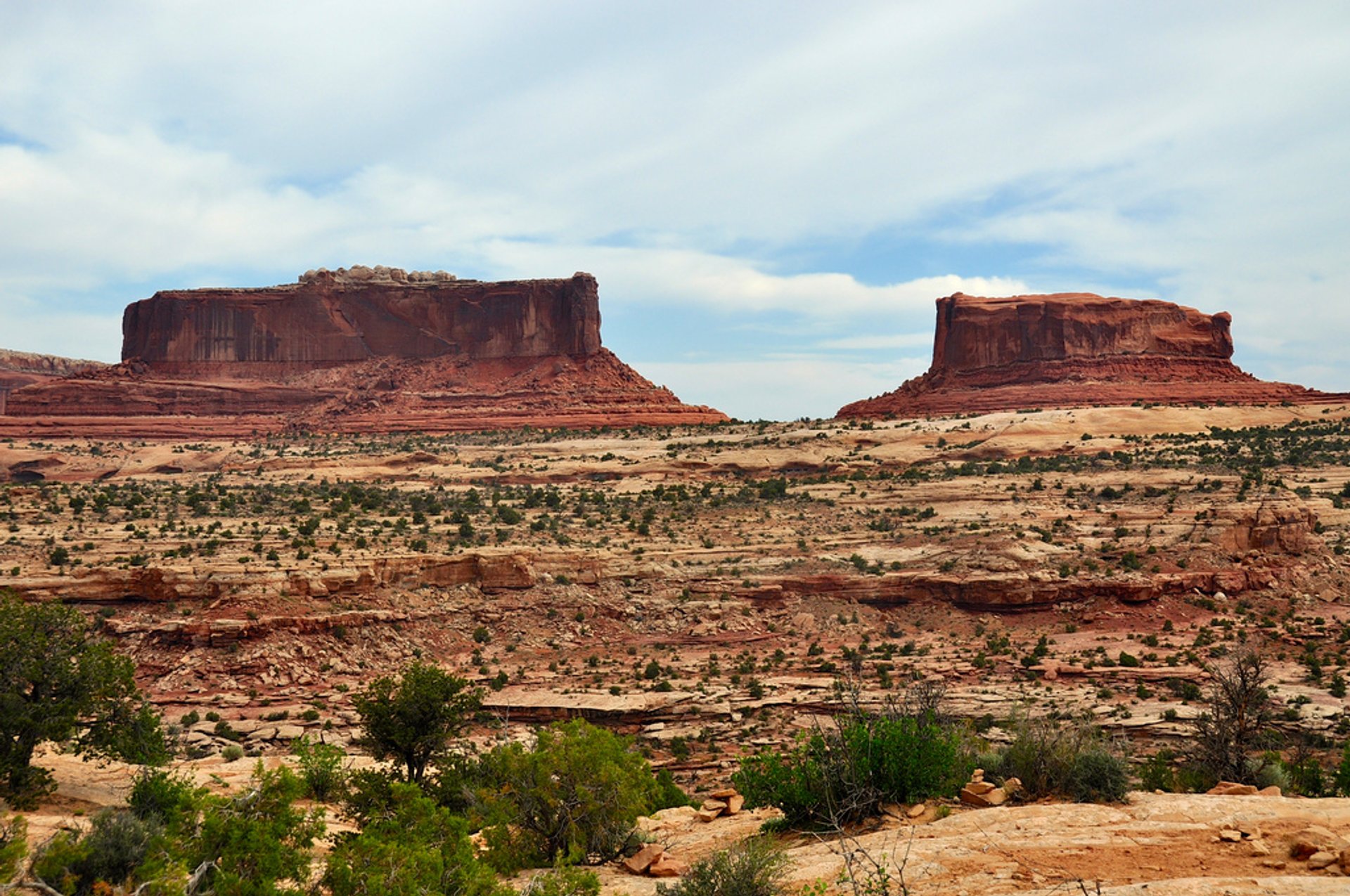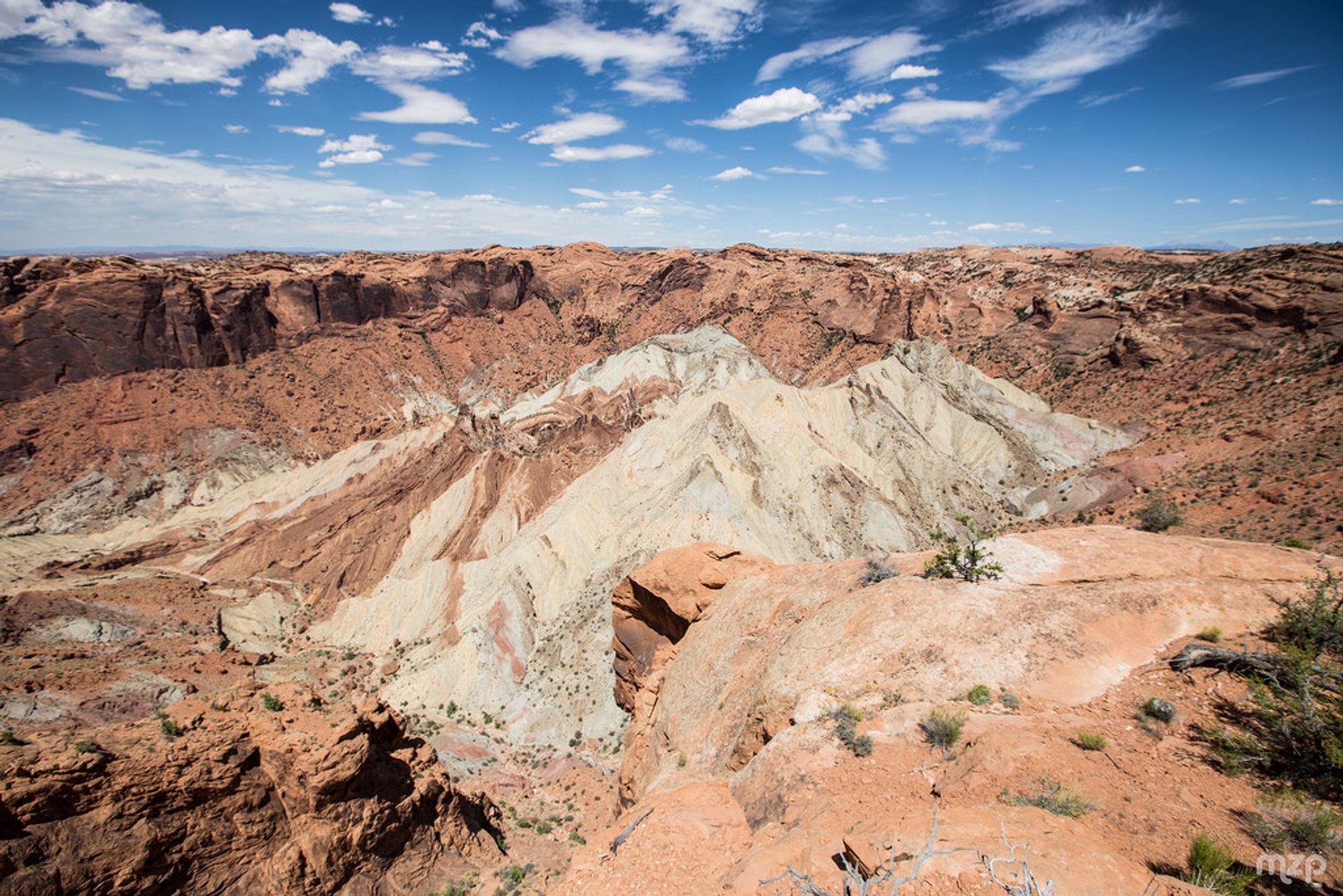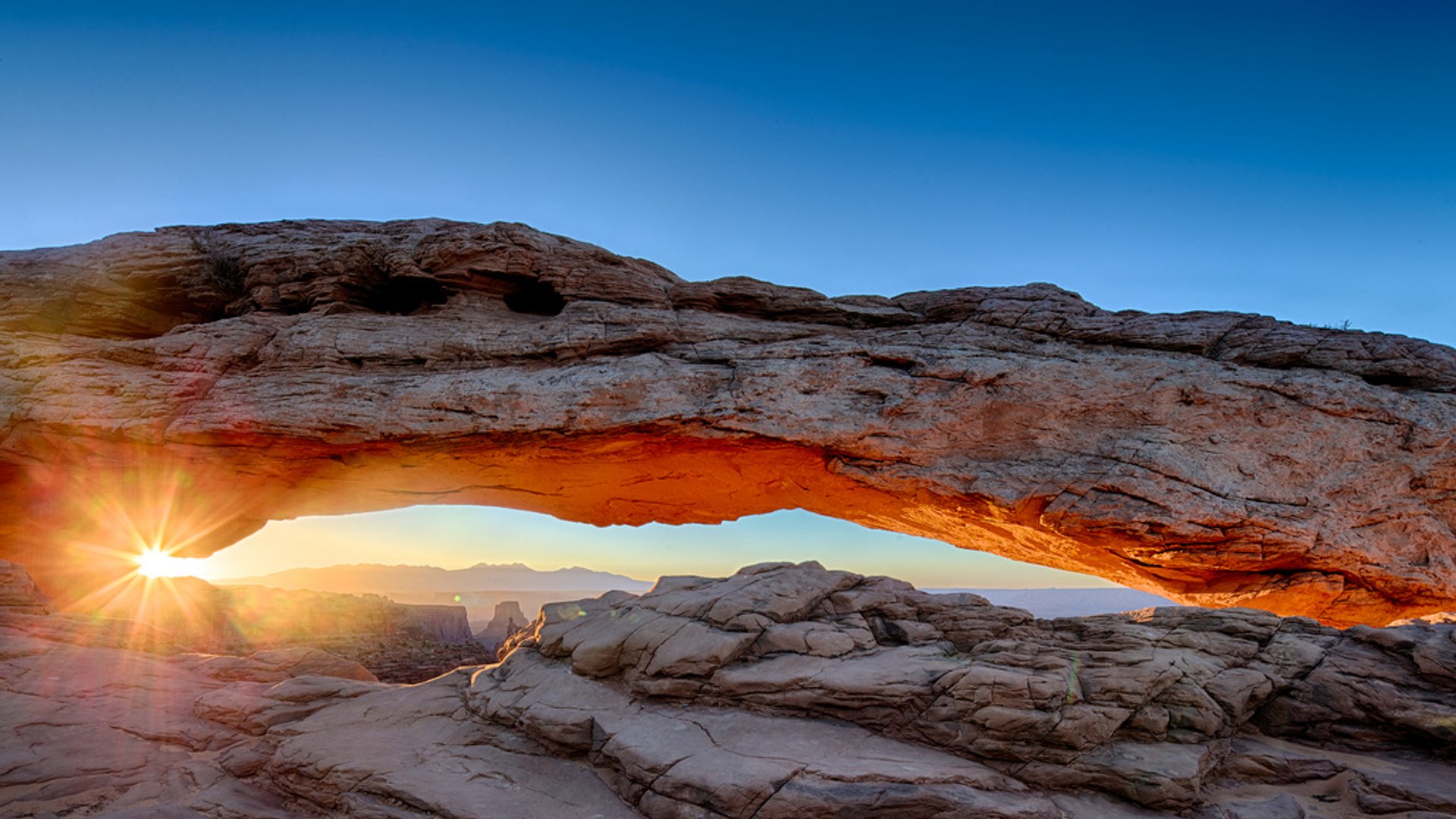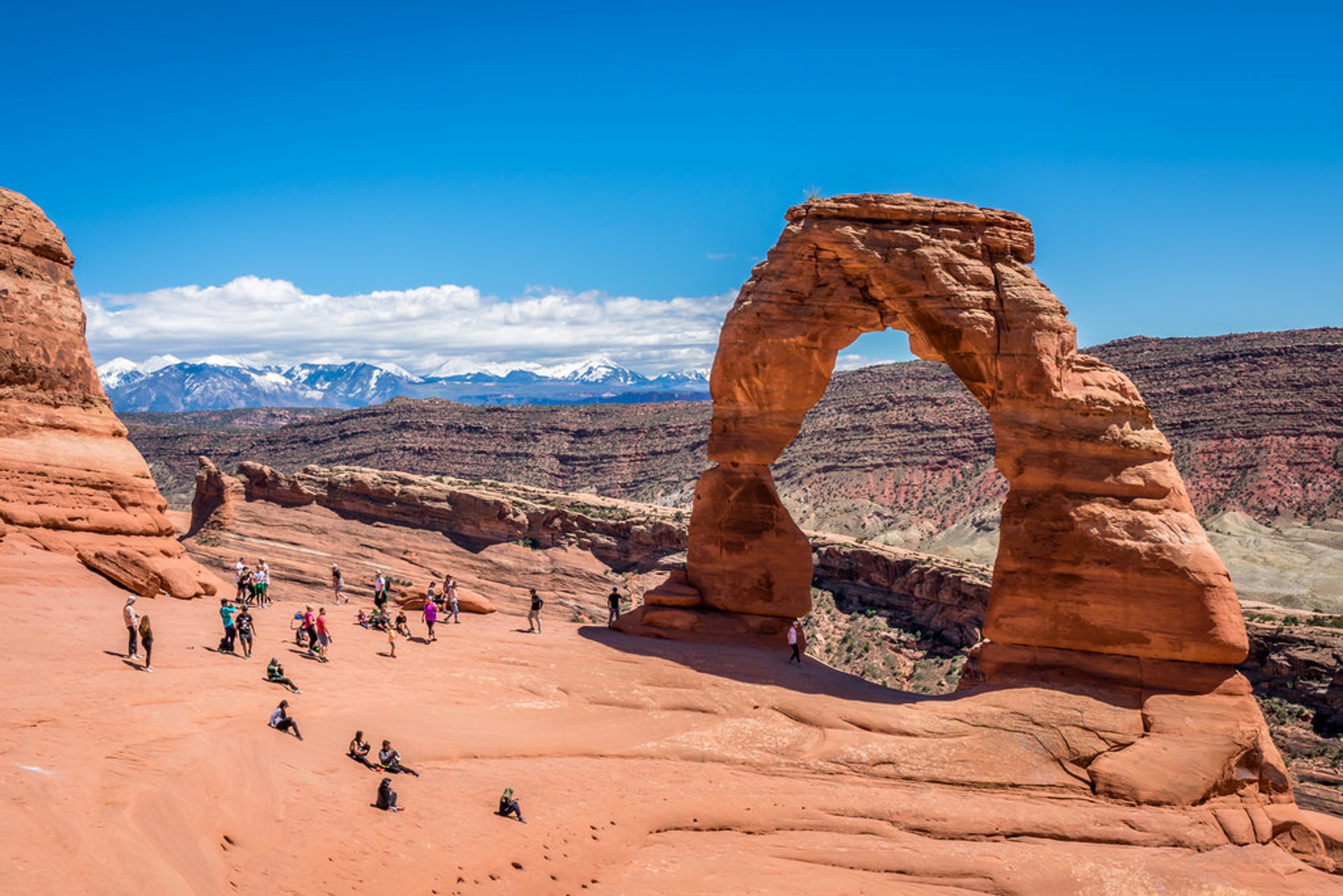 Island in the Sky is a large mesa towering 304 m above the valley with straight walls going down from the top of the plateau. It is located in the northern part of the Canyonlands National Park and is one of the most unique and easily accessed in the park.
The most spectacular and breathtaking views are available at several overlook points, which open a scenery over the colourful canyons and majestic rivers. Some of the best spots are the Grand View Point and the Green River Overlook, and sunset is probably the best time to enjoy the landscape. Upheaval Dome and Mesa Arch are two more attractions to visit nearby. It's also a perfect place for numerous activities like hiking, mountain biking, rock climbing, or horseback riding.
The Canyonlands National Park operates all year round with some facilities being closed for winter. Island in the Sky Visitor Center, in particular, is open for visitors from mid-March through late December, except Thanksgiving Day and December 25. Considering summer rains and possible flash flooding they can cause, the prime season is late spring and early fall.
Find hotels and airbnbs near Island in the Sky (Map)