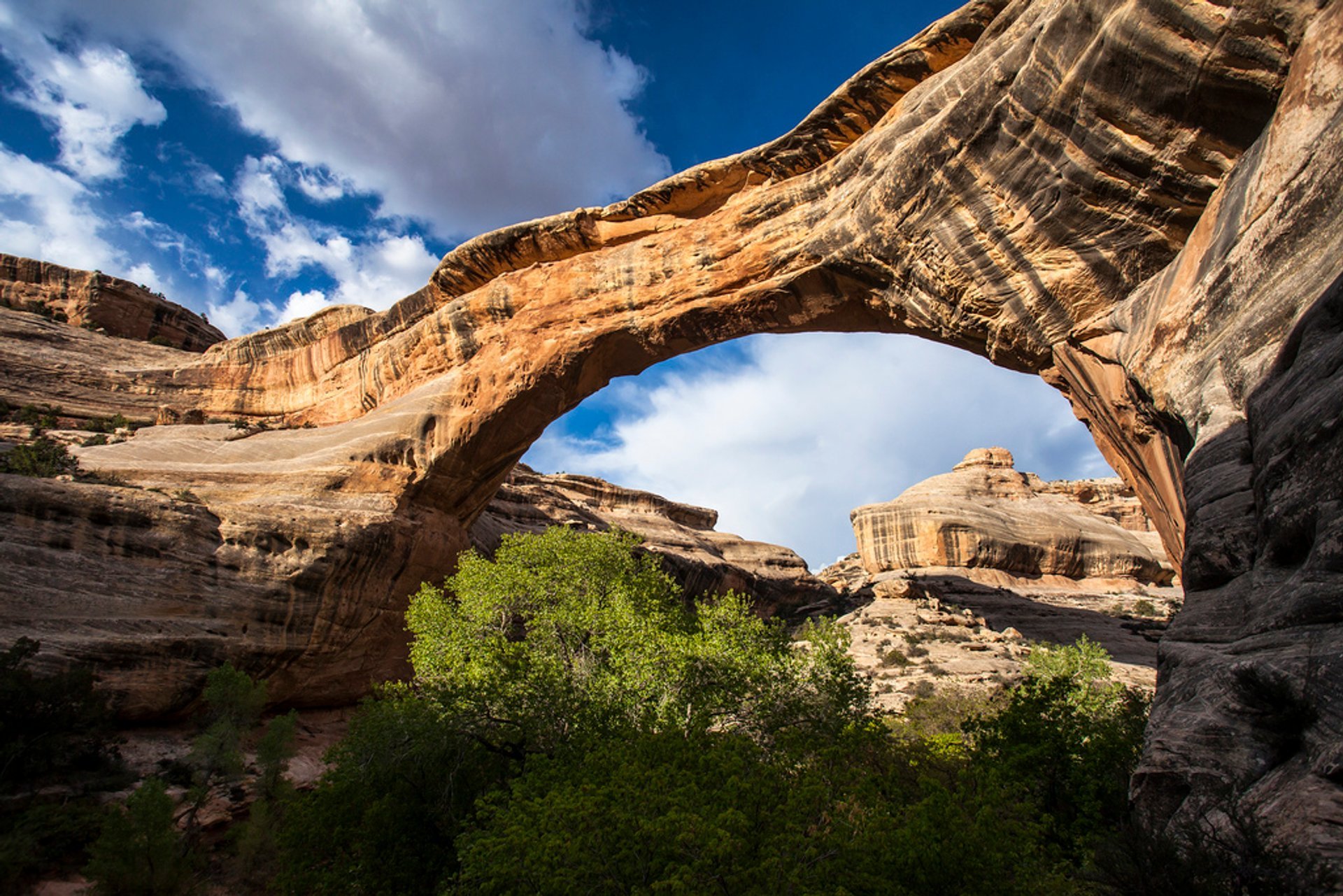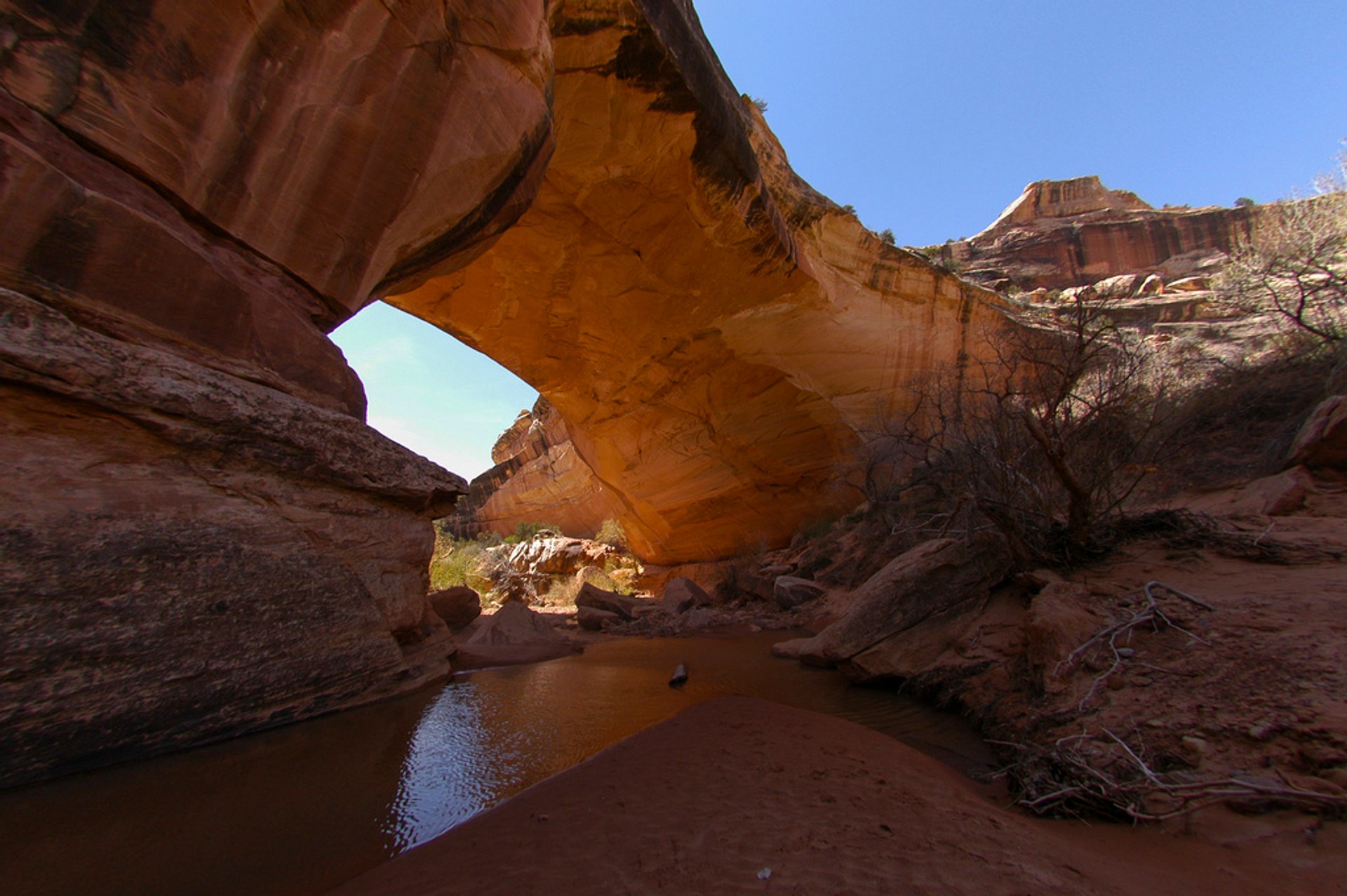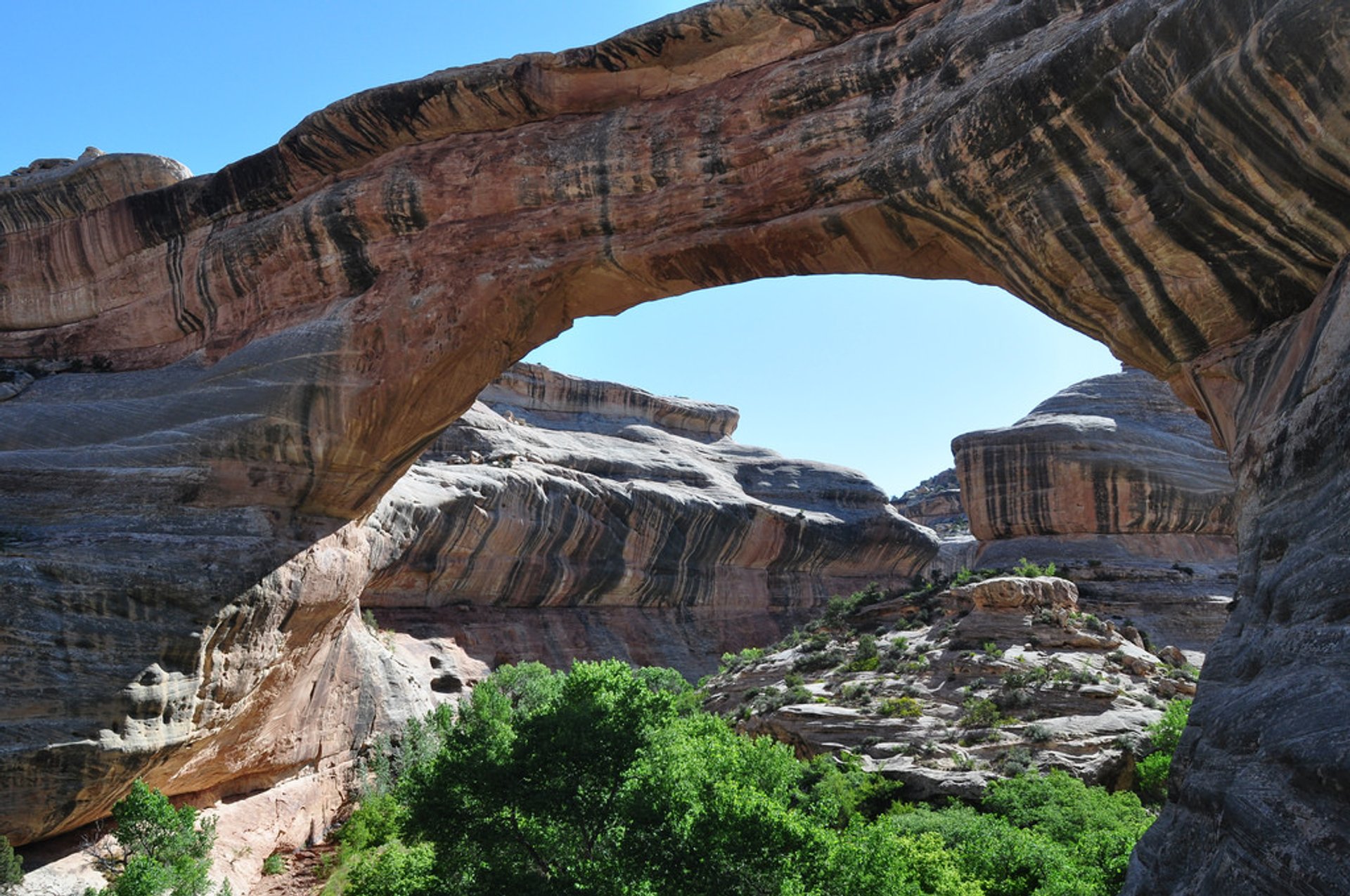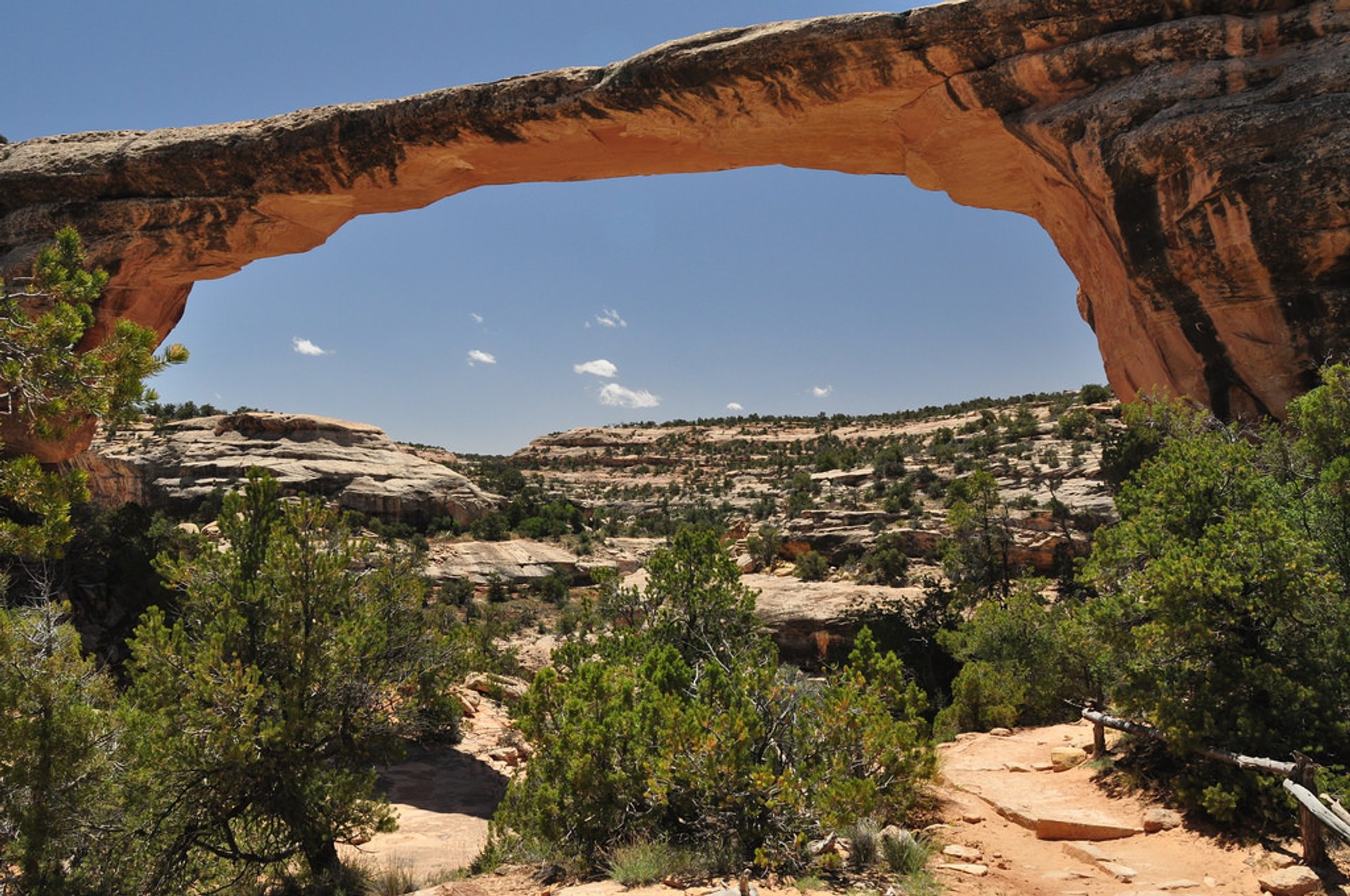 Jacob W. Frank / Natural Bridges National Monument
Unbelievable sandstone formations throughout the state of Utah fascinate people all over the world. Natural Bridges is one of such places. Three majestic bridges are amazing from wherever you look at them. The bridges are located on Cedar Mesa at the height of 1,981 meters above sea level.
The bridges have names—"Kachina," "Owachomo," and "Sipapu." They are called so in honour of the Native Americans that once lived there. The name Sipapu means "the place of emergence." It was believed to be the entrance to this world for the ancestors. Kachina meaning "dancer" has got its name because of the rock, which was commonly used on kachina dolls. Owachomo means "rock mound" which you can see at the eastern top edge of the bridge.
In 1908 this place was declared as a National Monument. This place is also known as the first International Dark Sky Park. So, if you want to stay for a night, you'll get the chance to marvel at one of the best night skies in the world.
You can marvel at them from the overlook points, as well as from the land. All three bridges are connected into one loop trail along the canyon bottoms. You can easily access them all year round during short hikes from the parking lot. It takes around two to three hours to explore these amazing formations.
Find hotels and airbnbs near Natural Bridges National Monument (Map)