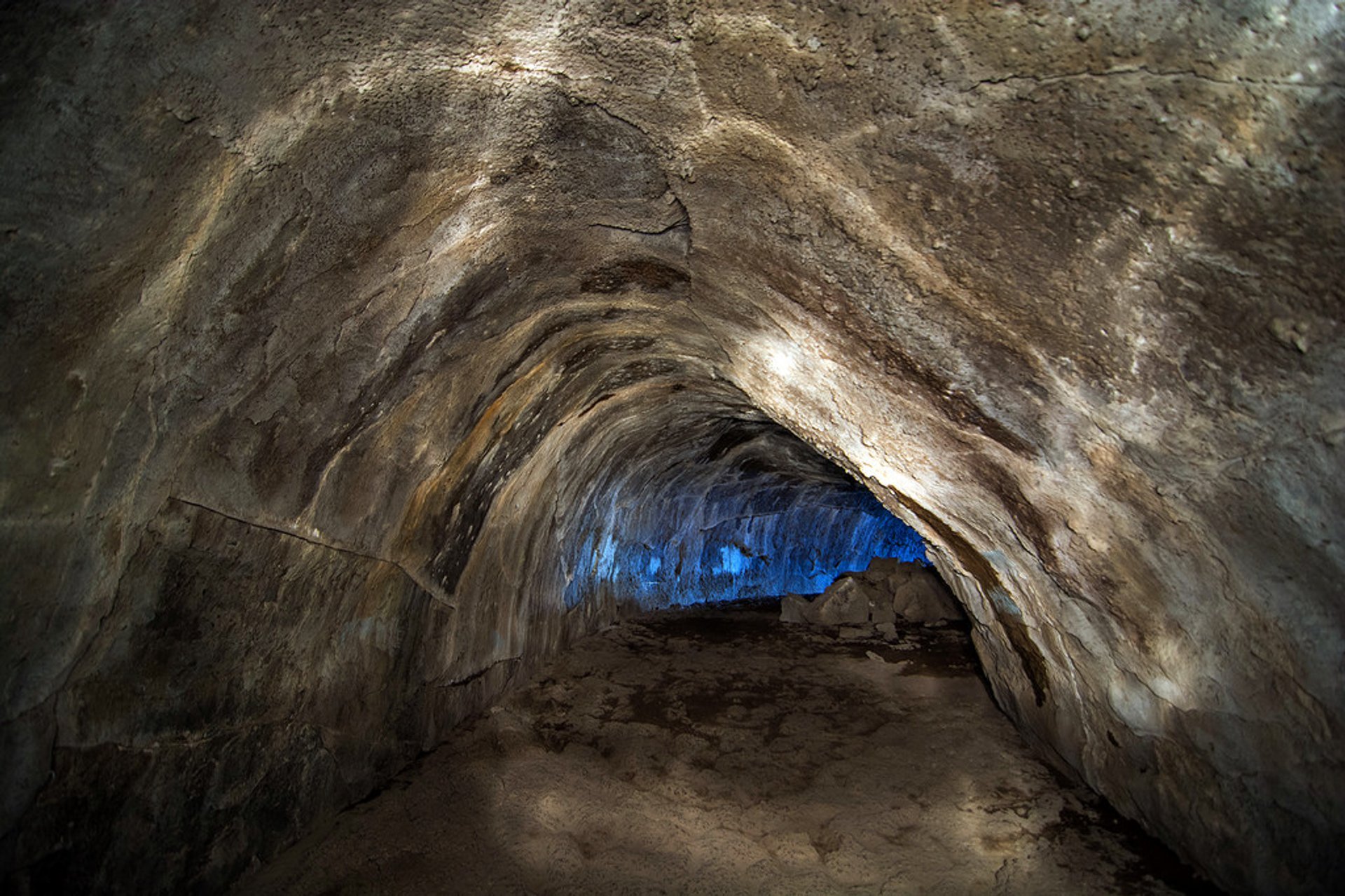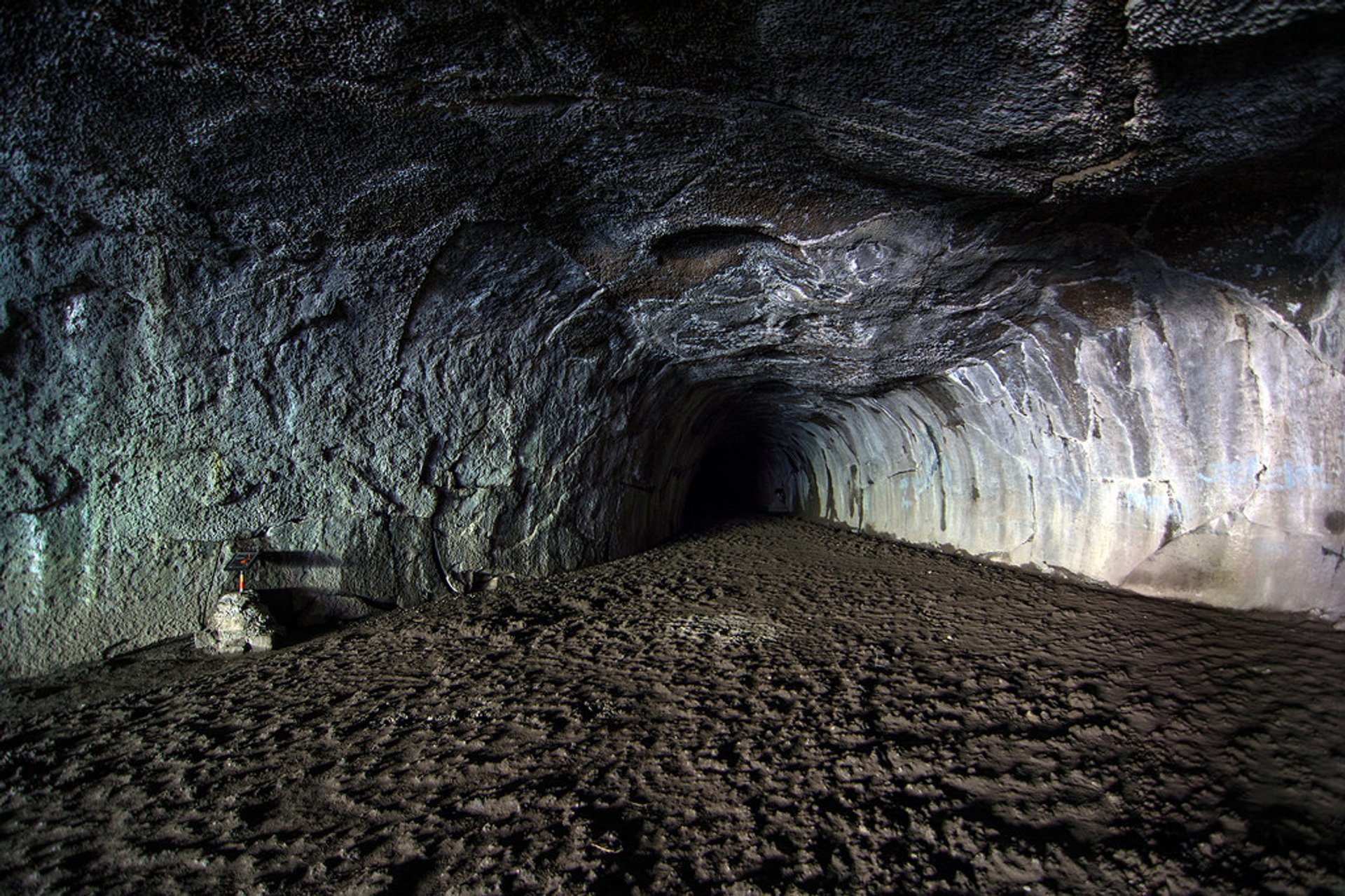 This huge rock tunnel is a great hiking trail for those who like exploration. It's just 965 metres long, but it features lots of interesting spots on its way. The cave is part of a lava tube created around twenty thousand years. A large ground brake forced a massive volcanic rock flow. The top of the lava dried on air, while molten rock below continued to flow, forming a tube.
The trail is suitable for every skill level. Concrete steps lead to the entrance and the exit of the cave. First, you enter the section, which is called Devil's kitchen. You continue your tour through the Stubtoe Hall and Wind Tunnel to the next stop—the Lucifer's cul-de-sac. This is an area with a split. As soon as you get to this point, it's hard to guess where is the right way.
The Sanctum is the largest room inside the cave. Its ceiling is around 1.8 metres high at the entrance, and in some places, it gets up to 4.5 metres. The floor of the cave is rough, so you should wear appropriate shoes. And don't forget the flashlight, though it is obvious, you need to be ready for complete darkness inside the cave.
The constant temperature inside the cave is around 8 degrees Celsius, so a warm jacket is also recommended. The best time to plan a hike at Subway Cave is between the months of May and October.
Find hotels and airbnbs near Subway Cave (Map)