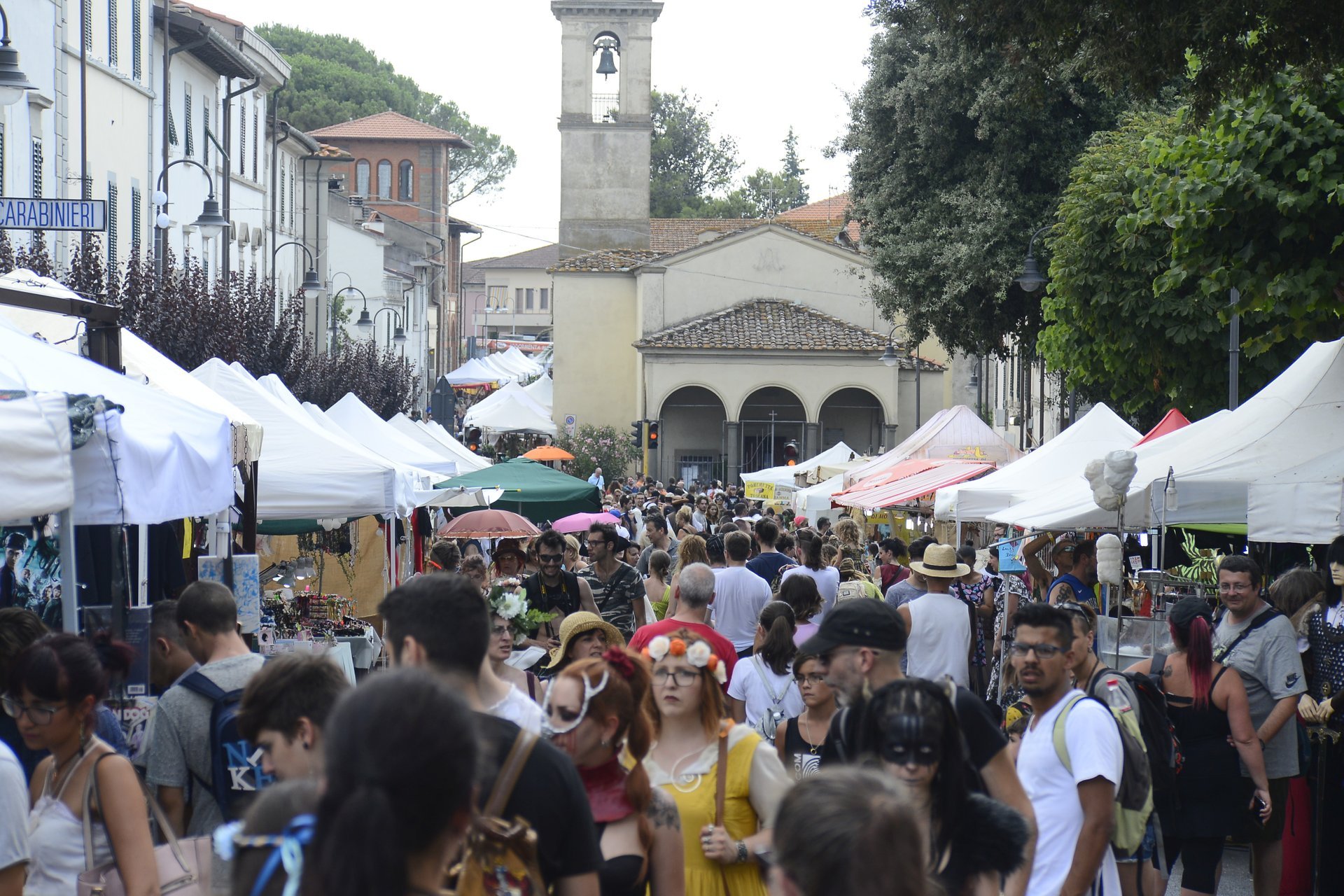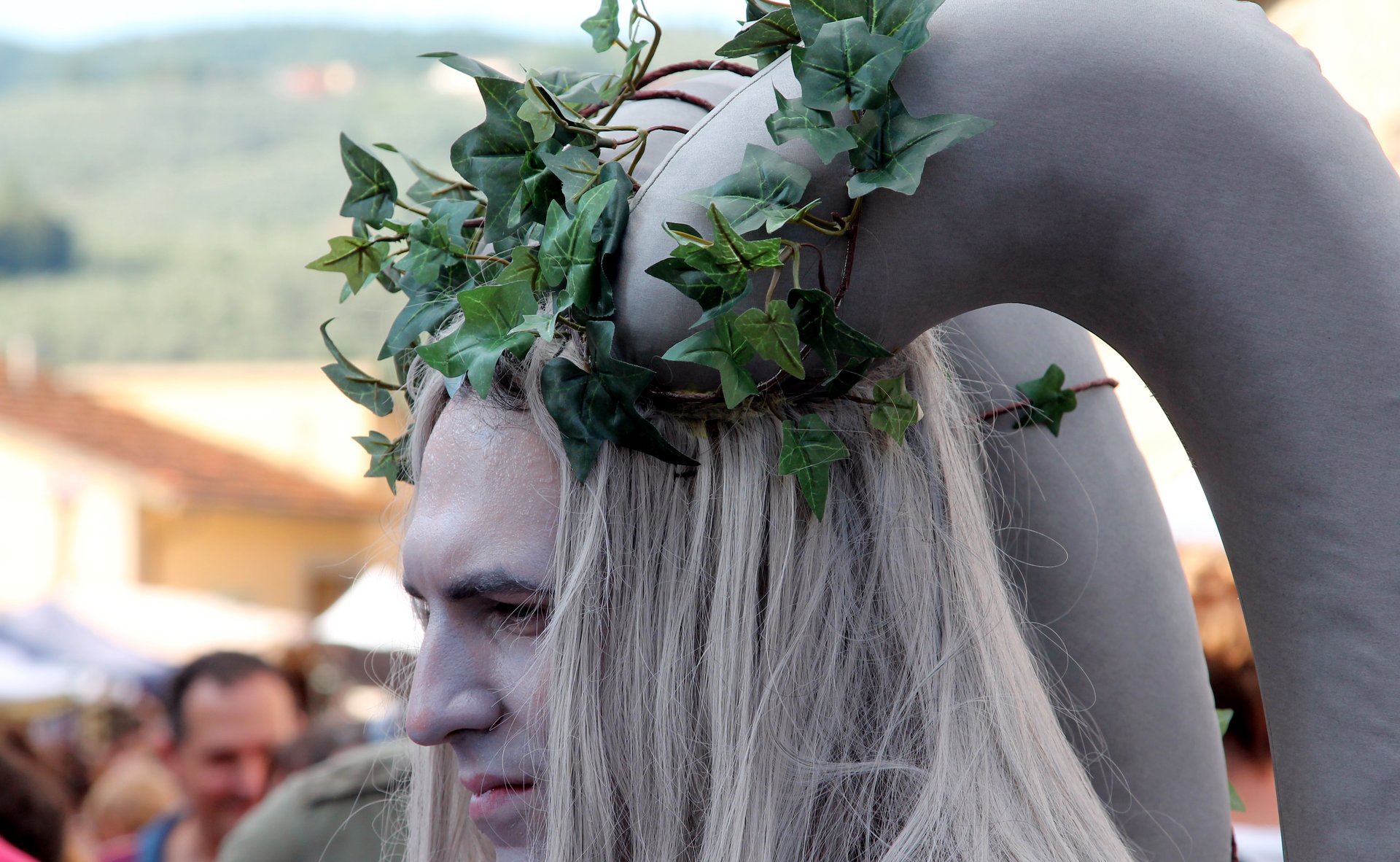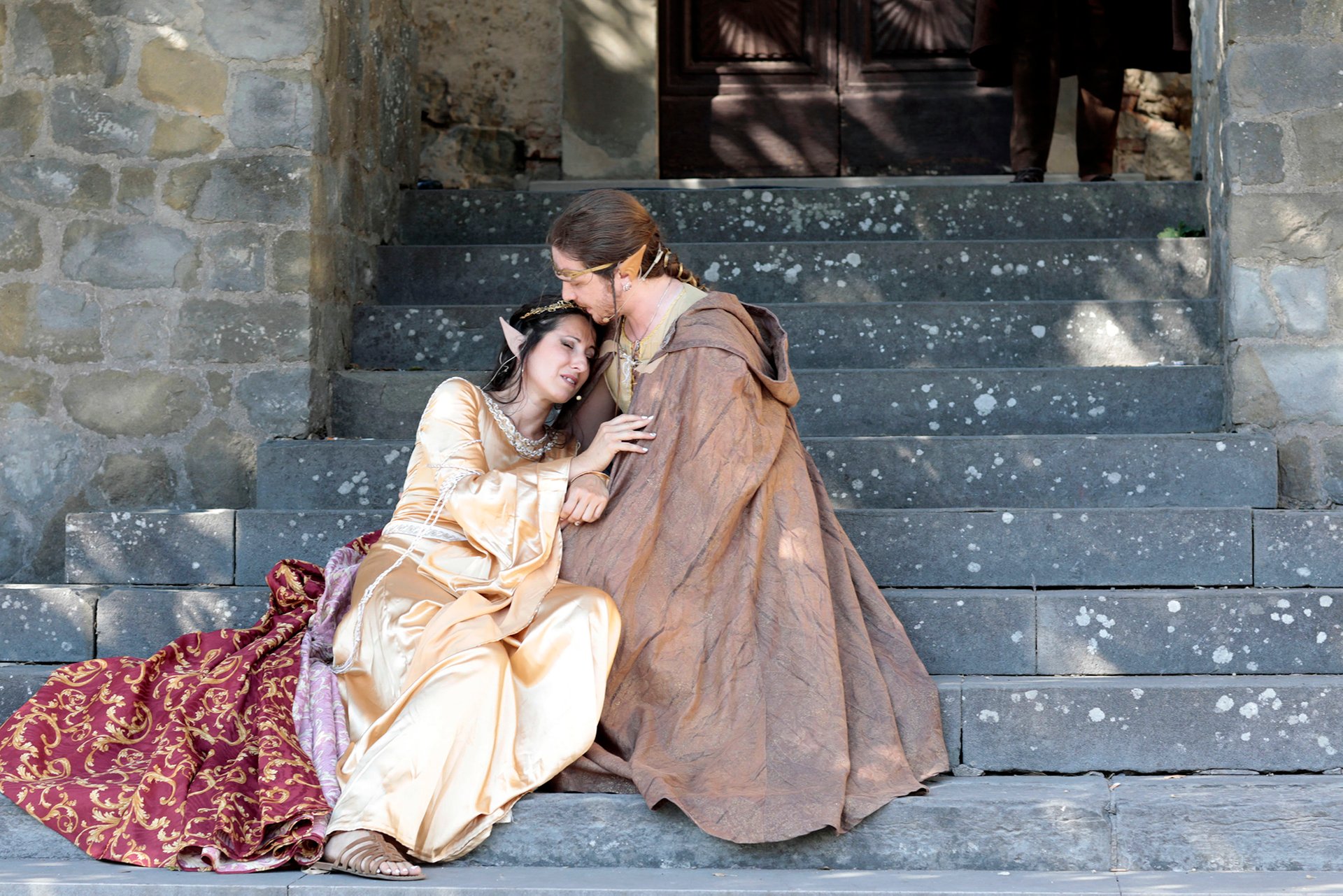 Immerse yourself in a world full of magical creatures! Festa dell'Unicorno gathers fairies, elves, and sirens during the two editions of the Festival per year—winter edition in Fortezza da Basso in Florence (Firenze Fantasy) and the summer edition in Vinci, about an hour away from Florence.
During the three days, attendees can visit about 300 shows such as elves' weddings, unicorn parties, elves' parades, live music concerts, and special exhibitions. Fun competitions include Challenge of Magical Arts or the Best Fantasy Creature Contest. Festa dell'Unicorno features eight themed areas, featuring cosplay, role-playing activities, and celebrity guests. Meet star actors like "Highlander" Christopher Lambert, Sean Austin, who starred in Lord of the Rings, or Isaac Hempstead-Wright, starring as Bran Stark in Game of Thrones.
Don't forget to visit the fair market in the centre of the medieval town with themed venues, animations, and shows. The final day of the festival features a large pyrotechnic show over the 13th-century Guidi castle, dominating the town.
The town of Vinci is famous not only for its well preserved medieval castle. It's renowned as a birthplace of the genius artist and inventor, Leonardo da Vinci. Don't miss Museo Leonardiano with the display of the inventions from Leonardo's notebooks as well as Casa Natale di Leonardo, the house where Leonardo da Vinci was born. There are a few copies of his drawings and other works.
Find hotels and airbnbs near Festa dell'Unicorno (Unicorn Festival) (Map)