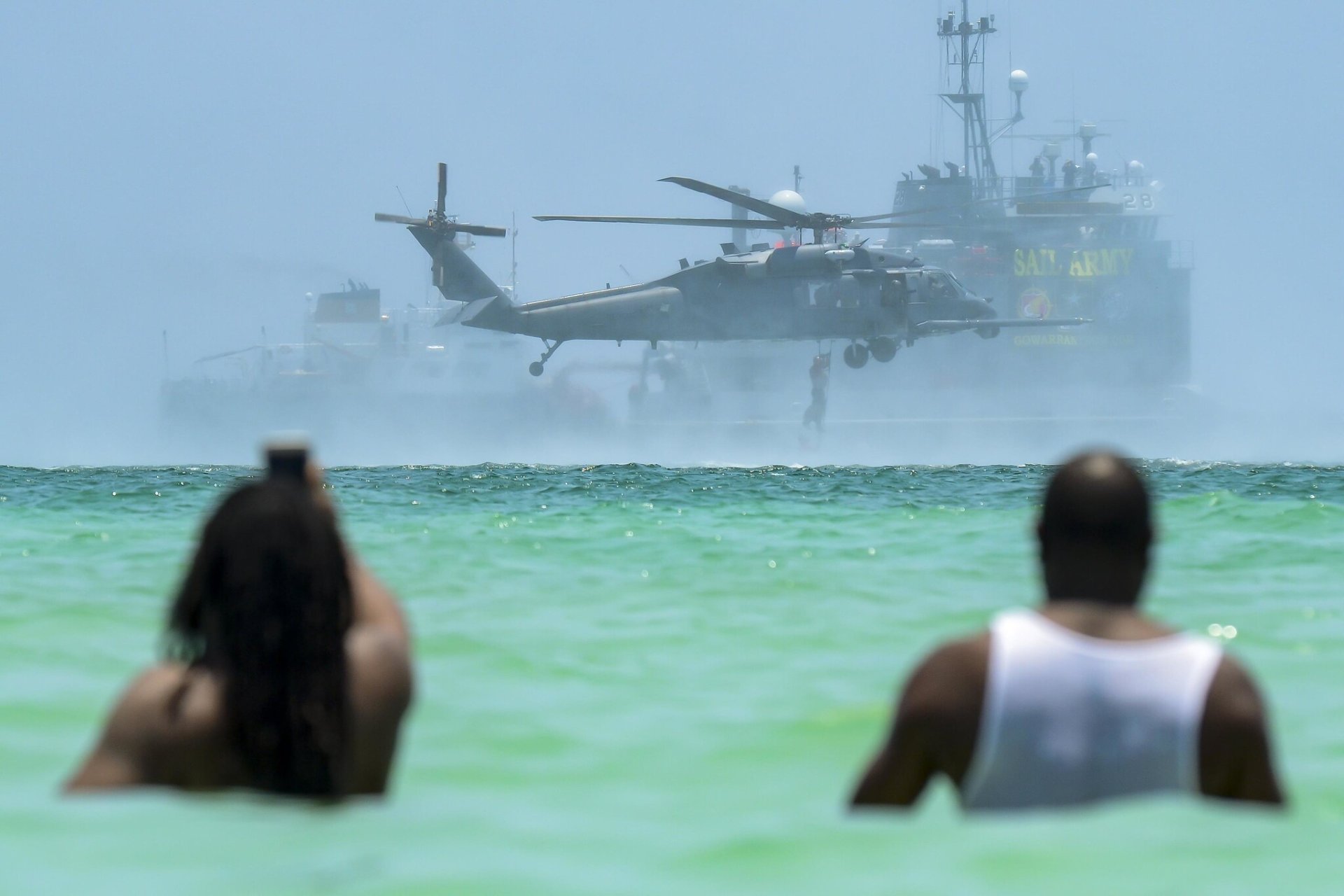 U.S. Department of Defense Current Photos/Brandon Kalloo Sanes
Air & Sea Show at Miami Beach is a fantastic two-day event held during the Memorial Day Weekend. The spectacular show includes an array of exhibits and activities: an aeronautic display, a powerboat exhibition, a military village, and much more. Entertainment at oceanfront Lummus Park includes live music, military bands, and food vendors.
Thousands of viewers can witness America's military might while relaxing on the beach. The air show highlights include stunning formations and solo acts by performers like USAF F-16 Demo Team, USAF Heritage Flight, USN F-18 Rhino Demo, USN Legacy Flight, USAF B-1 Bomber, USAFR C-5 Galaxy, USAFR F-16 Mako's as well as parachute units and special ops teams. The sea show features fly-boarding, jet ski demonstrations, high-speed boats and catamaran demonstrations.
The Display Village attractions include motocross demos, flight simulators, rifle range simulators, tactical training equipment, and various military gear. In addition to static displays, attendees can meet U.S. military servicemen and women. The air show is visible from many locations in Miami Beach; however, tickets are needed to see the displays and participate in activities at Lummus Park, located on Ocean Drive, between 11th and 14th streets.
Find hotels and airbnbs near Miami Beach Air & Sea Show (Map)