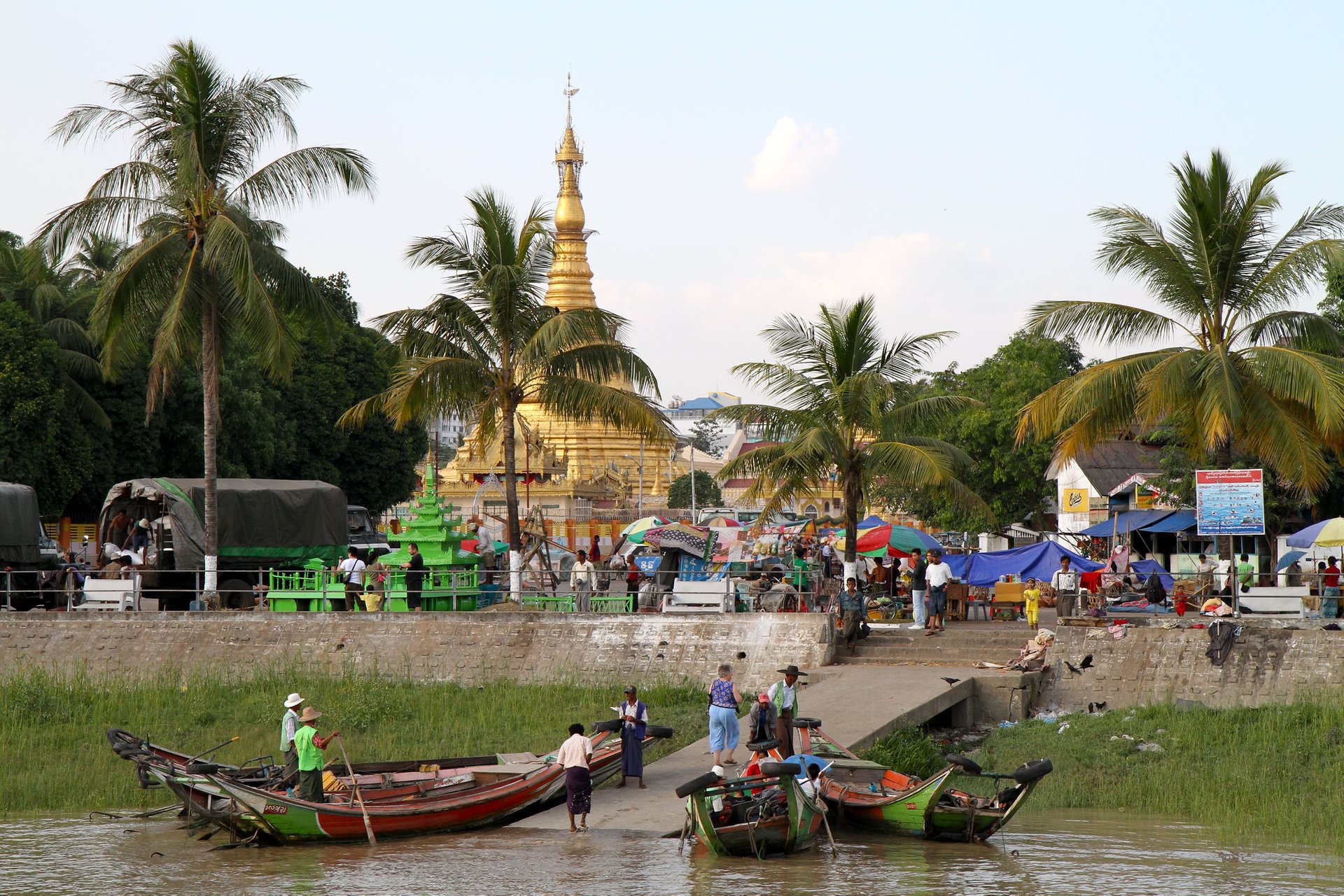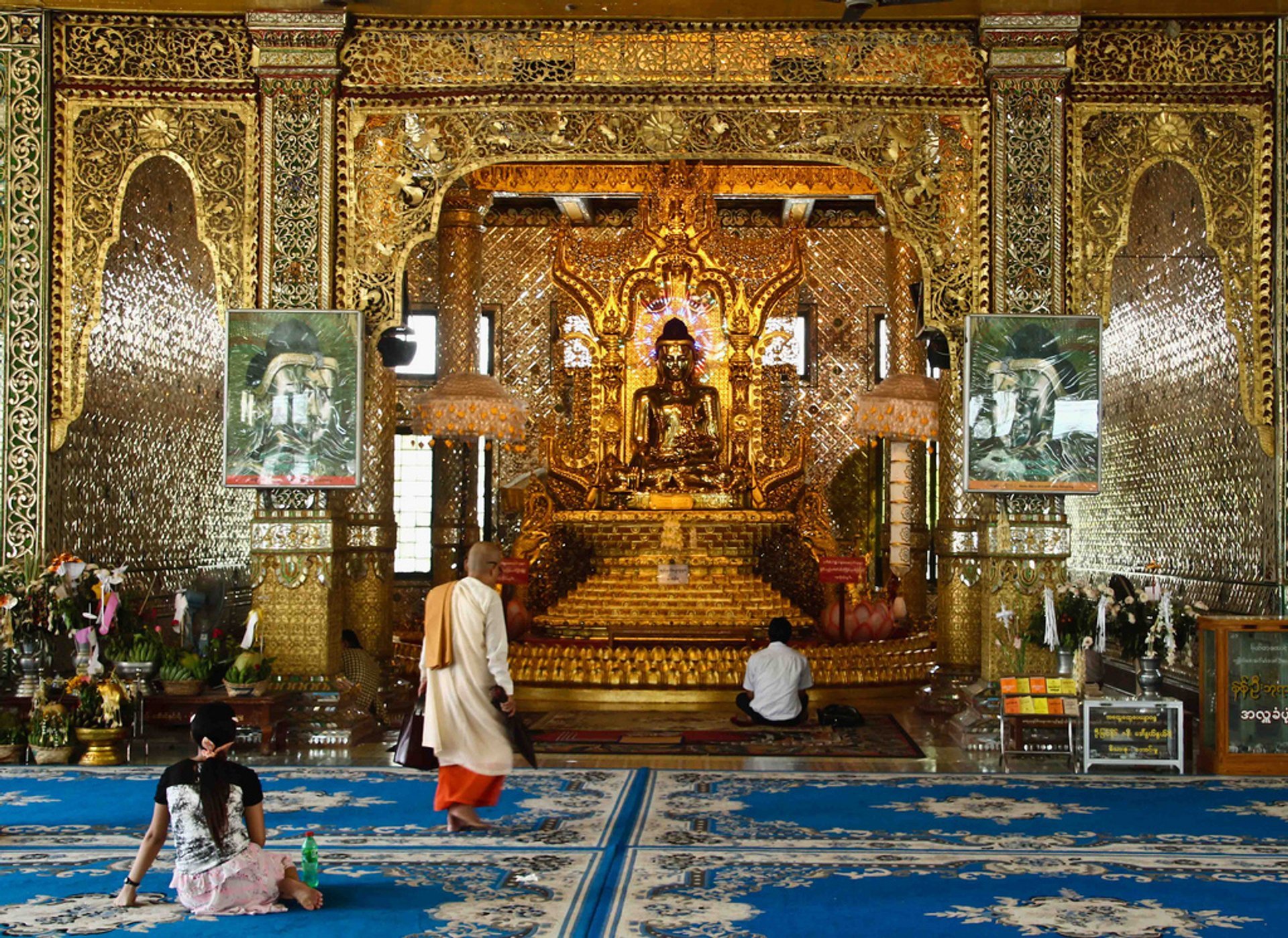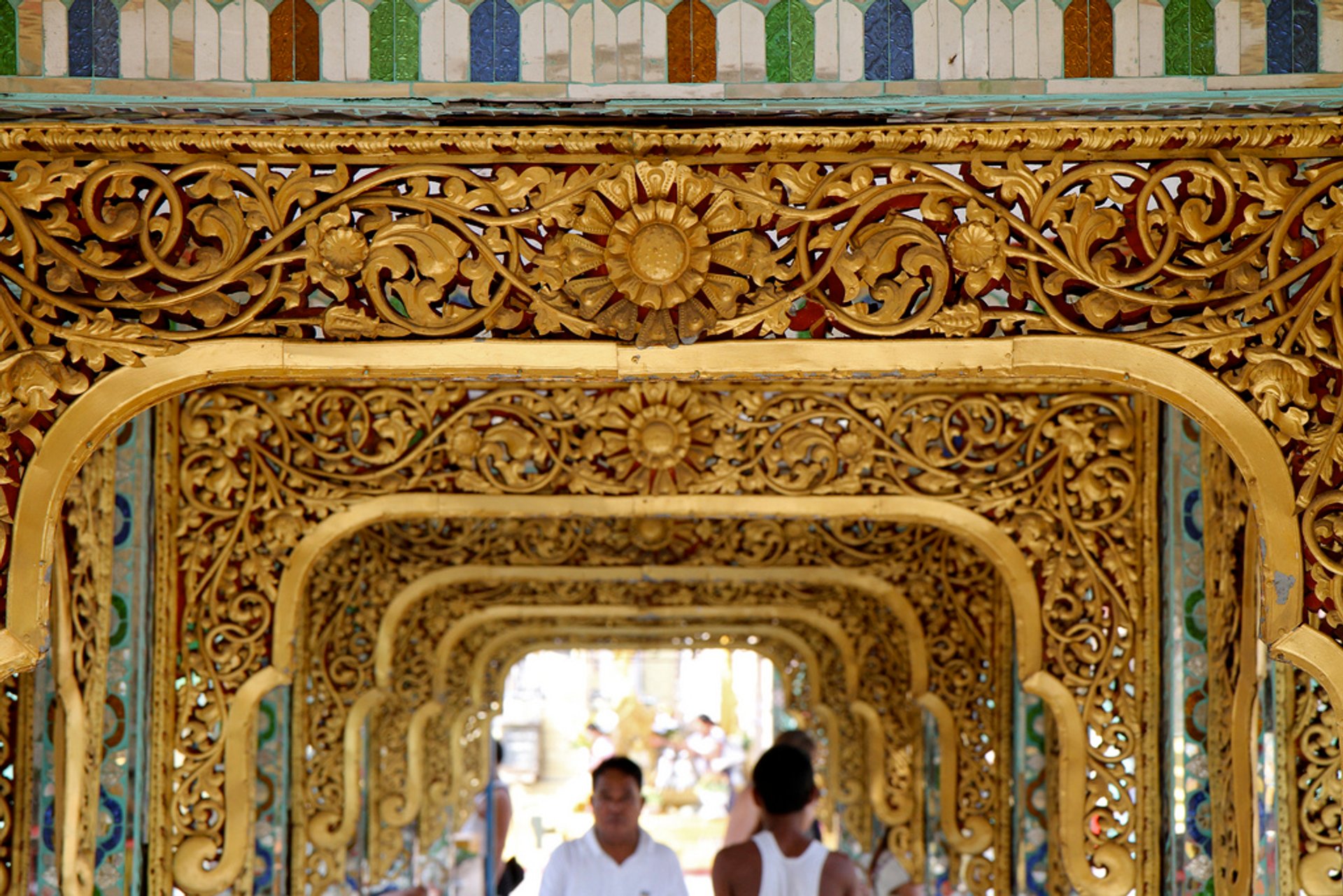 The Botahtaung pagoda was built over 2,500 years ago during the Mon dynasty and it enshrines a sacred hair of the Gautama Buddha. Unfortunately it was totally destroyed by the bombings of Allied forces during World War II.
Now it's rebuilt, and the relics of the original structure can be seen inside the Pagoda. It has a sort of mirrored maze inside, containing many of the ancient relics and artifacts that were rescued from the site of the previous pagoda. The special feature of the Botahtaung Pagoda is the golden spire that rises up 40 meters. The festival of the Botahtaung pagoda is annually celebrated during the dry season. The Botahtaung Pagoda is situated in the corner of Botahtaung Pagoda Road and Strand Road.
Just on the left side of the pagoda, there's one more interesting place—Ahma Mya Nan Nwe, a worship place for the Spiritual Being who is believed to be guarding the Botahtaung Pagoda. In a short walk to the Yangon River, you can see the Botahtaung Jetty.
Find hotels and airbnbs near Visit Botataung Pagoda (Map)