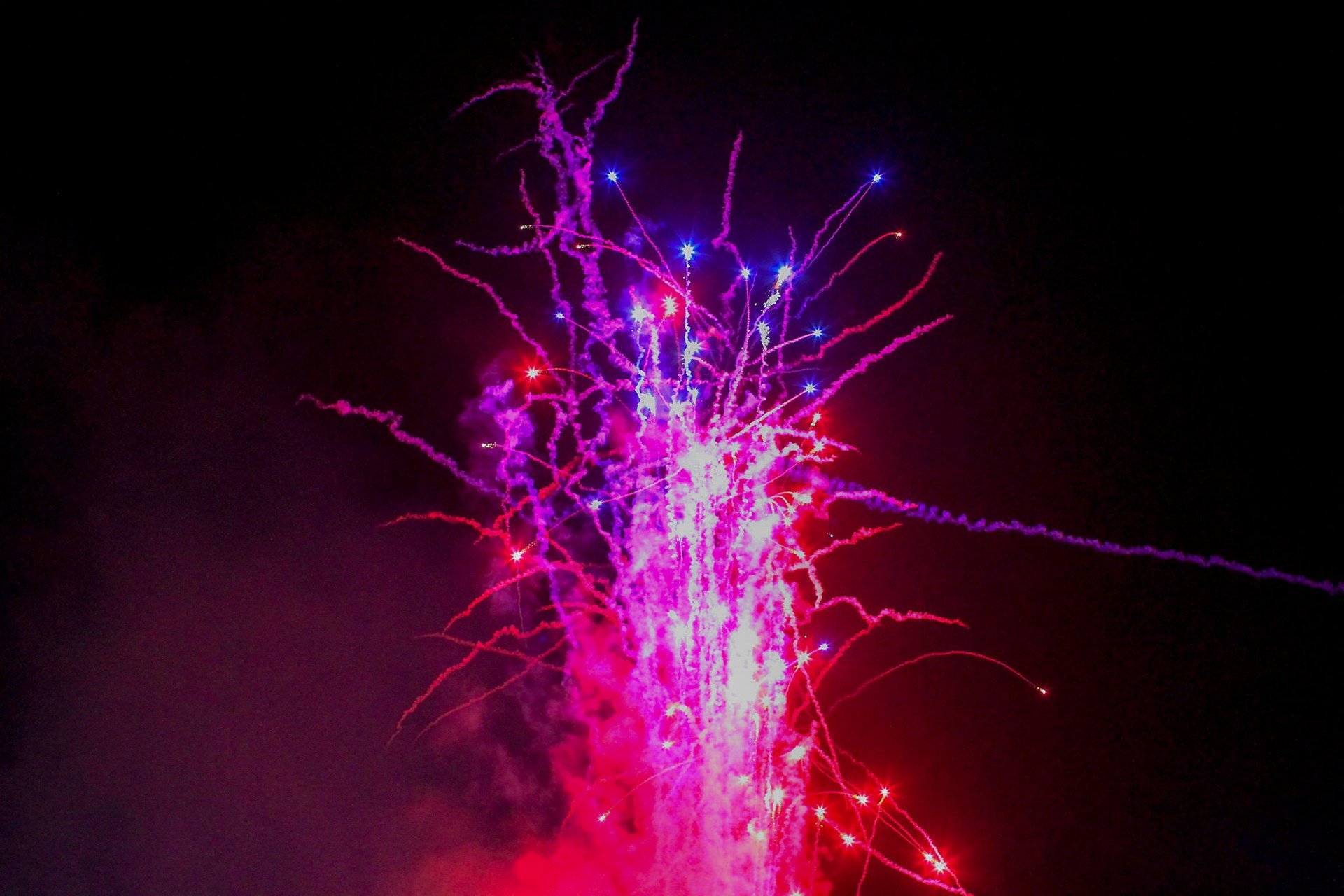 ©
Elvin H. Reed Jr., R Creative Studios
Myrtle Beach offers a plethora of spectacular events during their 4th of July celebration. Numerous festivities and fireworks are waiting for you and will totally blow your mind if you have the luck to find yourself in this fabulous coastal area. This year, lots of events have been modified or canceled; we encourage you to check for updates.
Pawleys Island 4th of July Parade (July 4, 2023, unconfirmed)
Pawleys Island Parade is an entertaining community event that takes place annually in the town of Pawleys Island. Participants with rich imaginations create "floats" from convertibles, flat-bed trucks, or golf carts, which are mostly decorated in red, white, and blue. To enter a float, you will pay $20 on the day of the parade or $15 in advance.
Murrells Inlet Boat Parade (July 4, 2023, unconfirmed)
Murrells Inlet Boat Parade is a jaw-dropping competition for the best-decorated boat. Numerous spectators can watch the event from several locations along the Marshwalk. This event of festive boats starts at Garden City Point and passes the Marshwalk straight to Morse Park Landing. Fireworks in Murrells Inlet begin around 10 pm at the end of Veterans Pier. They can be observed from anywhere along the Marshwalk.
Surfside Beach 4th of July Celebration (July 4, 2023)
Join The Surfside Beach 4th of July Celebration, which takes place at Surfside Pier and is located between Ocean Boulevard and Surfside Drive. The event features unforgettable live entertainment and amazing family fun.
Independence Day 5K and 8K (July 4, 2023)
Independence Day Race is an annual 4th of July event with options of a 5k or an 8k involved. It is a great way to open the 4th of July celebrations, so the race usually starts early in the morning in The Market Common near Valor Park and finishes in the same place.
Cherry Grove Pier 4th of July Fireworks (July 4, 2023)
Welcome to a fantastic fireworks display at Cherry Grove Pier in North Myrtle Beach that annually fills the air with light and music. The show is usually held around 9:30 pm and can be seen from the beach and hotel balconies next to the pier.
4th of July Fireworks Extravaganza at Broadway at the Beach (July 4, 2023)
Although Broadway at the Beach offers great fireworks shows twice a week throughout summer, it also provides a unique Independence Day celebration. Fireworks usually start at 10 pm and light the sky over Lake Broadway. The display can be viewed from numerous places around the complex, including bridges crossing the lake.
Find hotels and airbnbs near 4th of July in Myrtle Beach (Map)