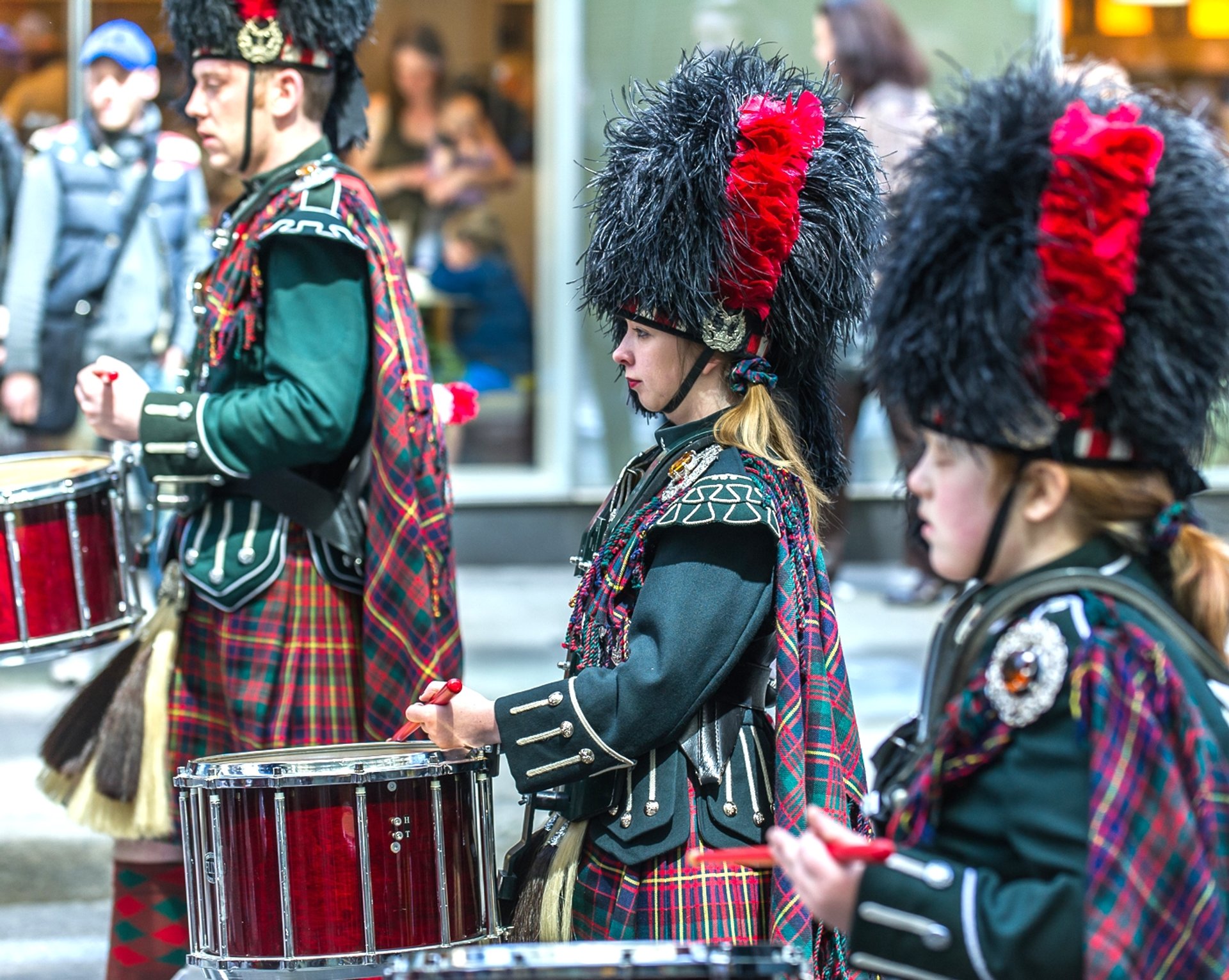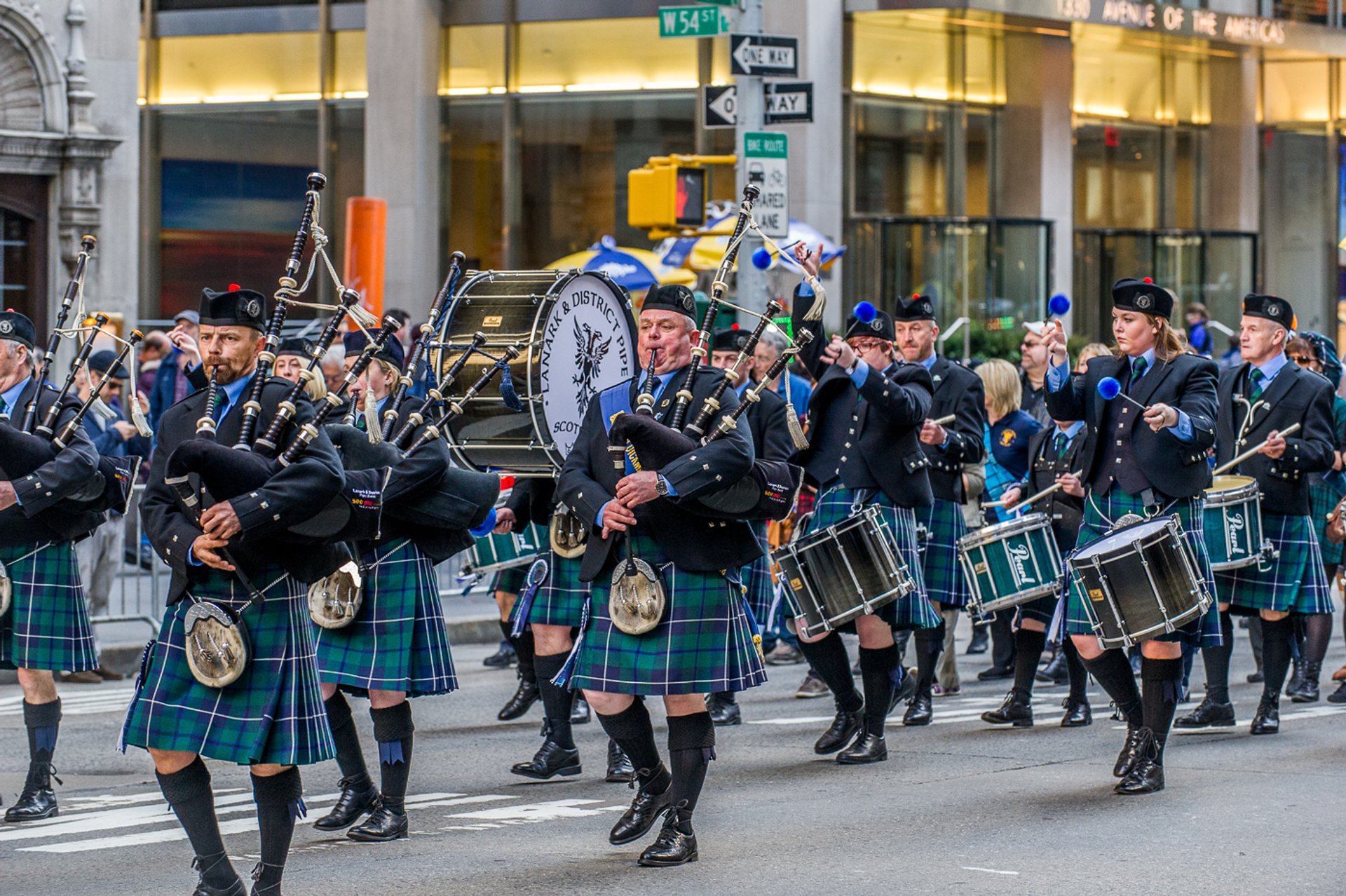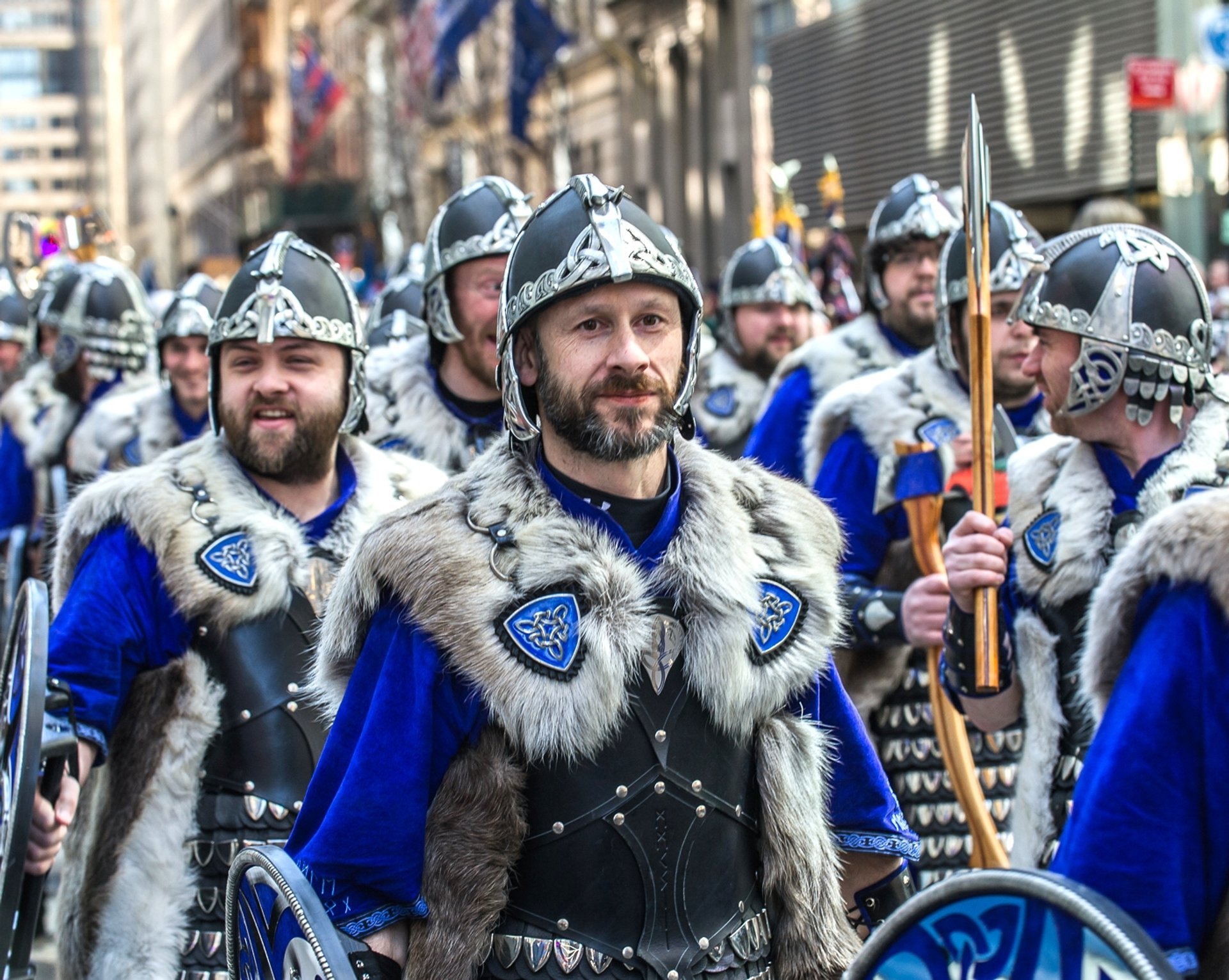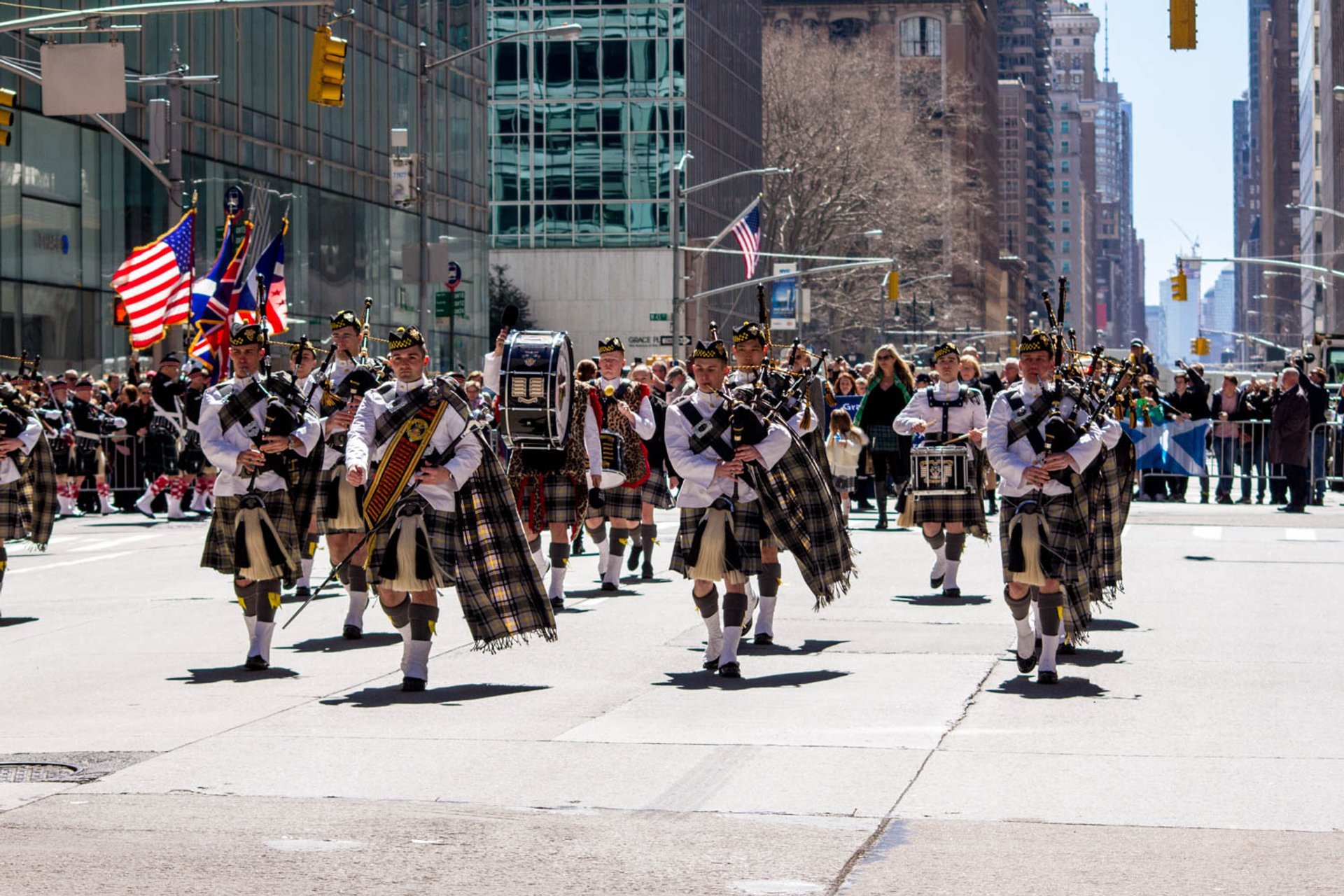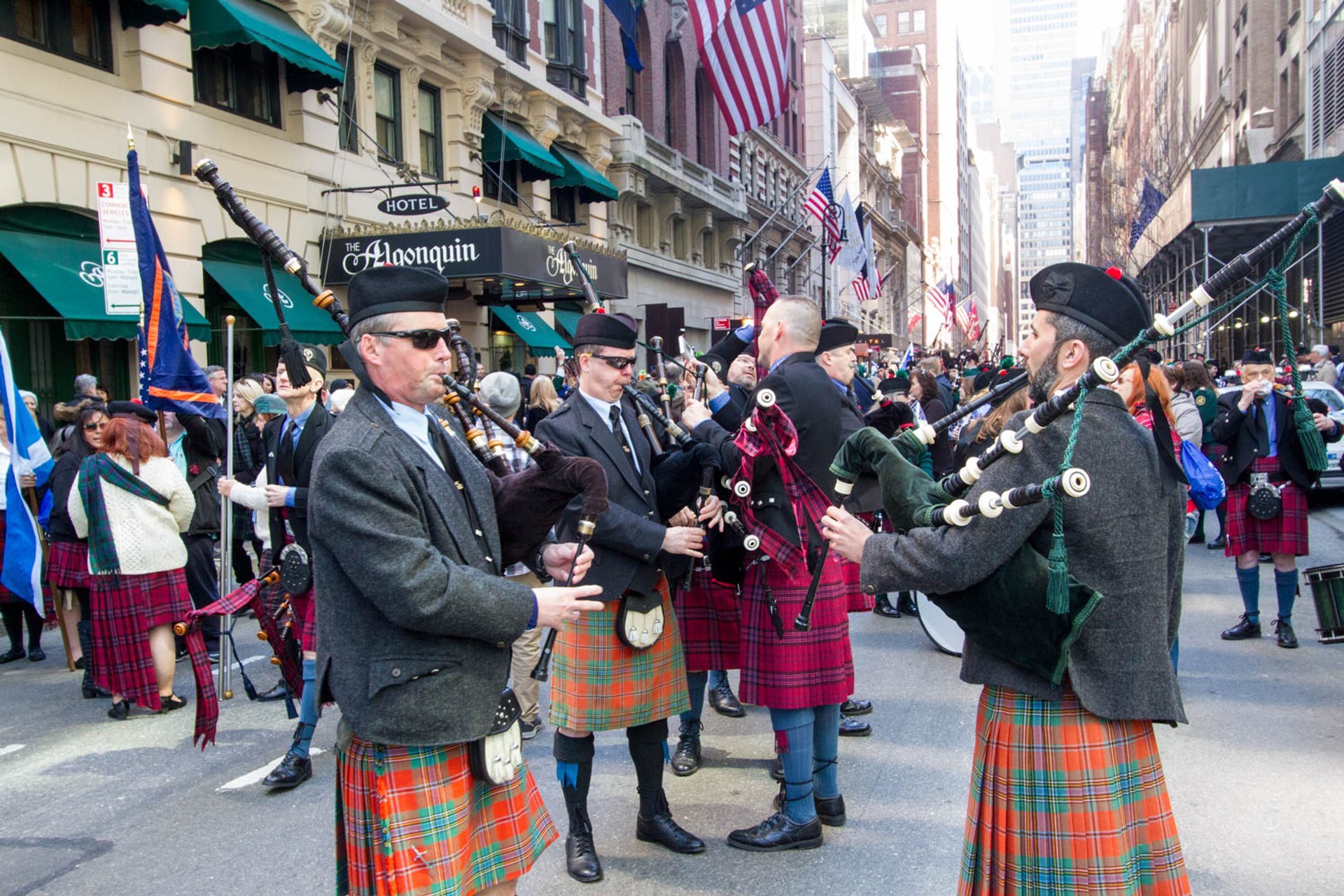 New York City Tartan Day Parade always takes place on the weekend around April 6th, which is the Tartan Day proclaimed in the United States to honor its Scottish heritage. Hundreds of thousands of spectators line the streets to watch the procession on Sixth Avenue from 44th to 55th Streets featuring hundreds of bagpipers, dancers, thousands of marchers, and dozens of floats dedicated to Scotland.
The parade begins at 2 pm. This day is a culmination of the Tartan Week that also includes a series of cocktail parties, dances, readings, concerts, and performances. The Tartan Day dates back to 1998 when the U.S. Senate recognized the contributions made by Scottish-Americans to the United States. In 1999, the first parade took place in NYC with just two pipe bands marching from the British Consulate to the UN building.
Many celebrities served as New York Tartan Day Parade Grand Marshals including actor Sean Connery, "Braveheart" scriptwriter Randall Wallace, kicker for the New York Giants, Super Bowls XLII and XLVI Lawrence Tynes, actor Tommy Flanagan, and musician KT Tunstall.
Find hotels and airbnbs near NYC Tartan Day Parade (Map)