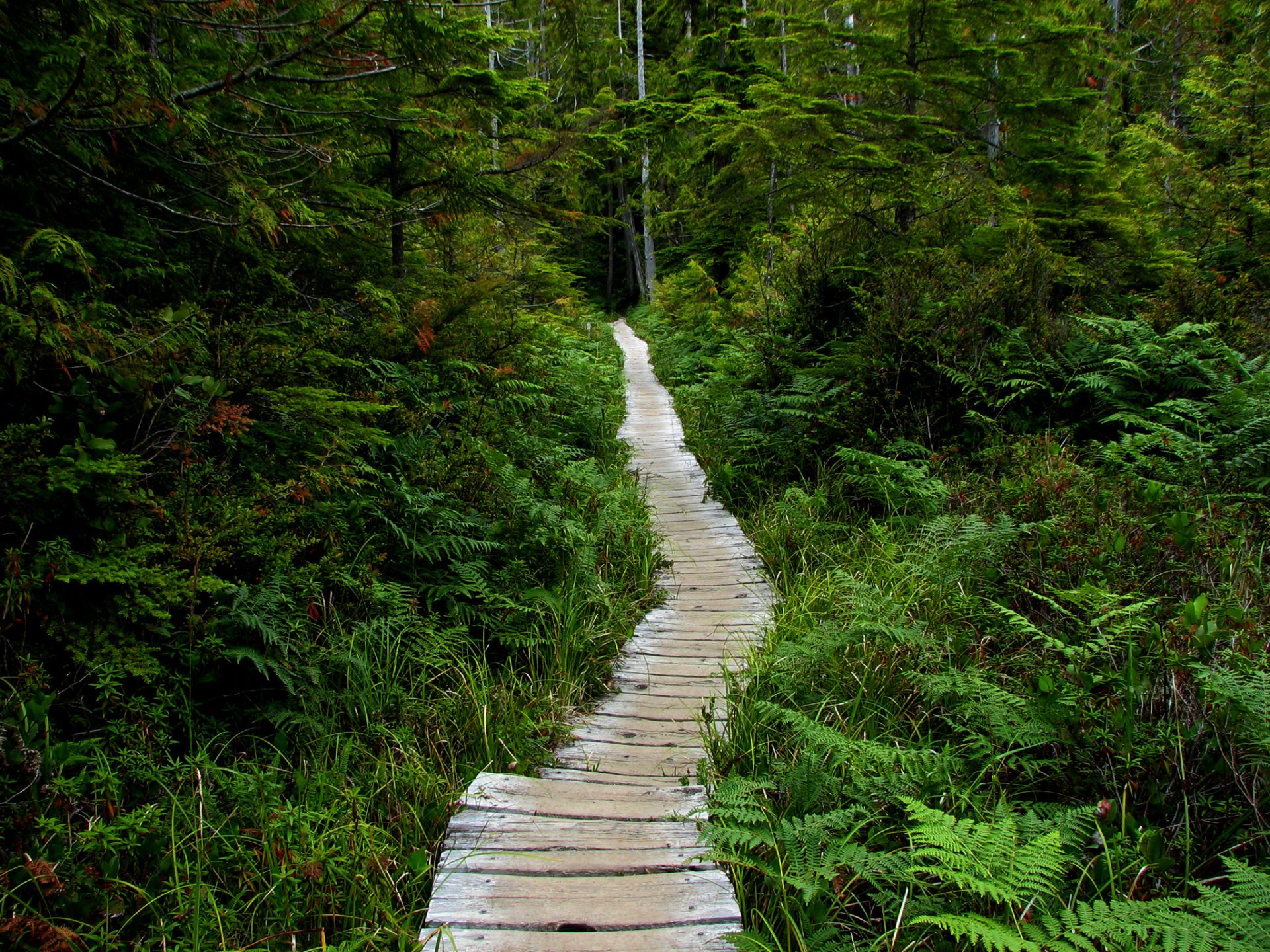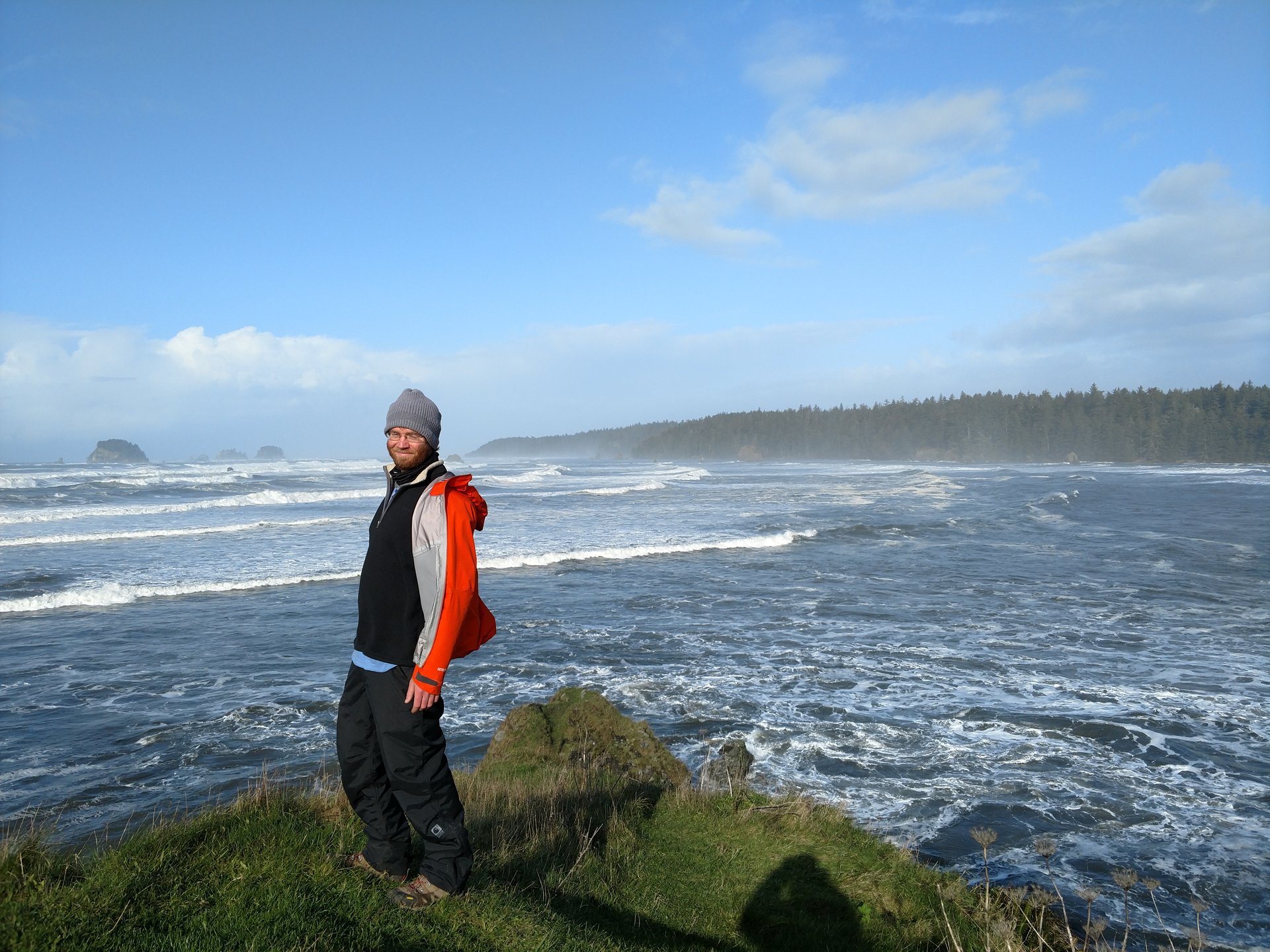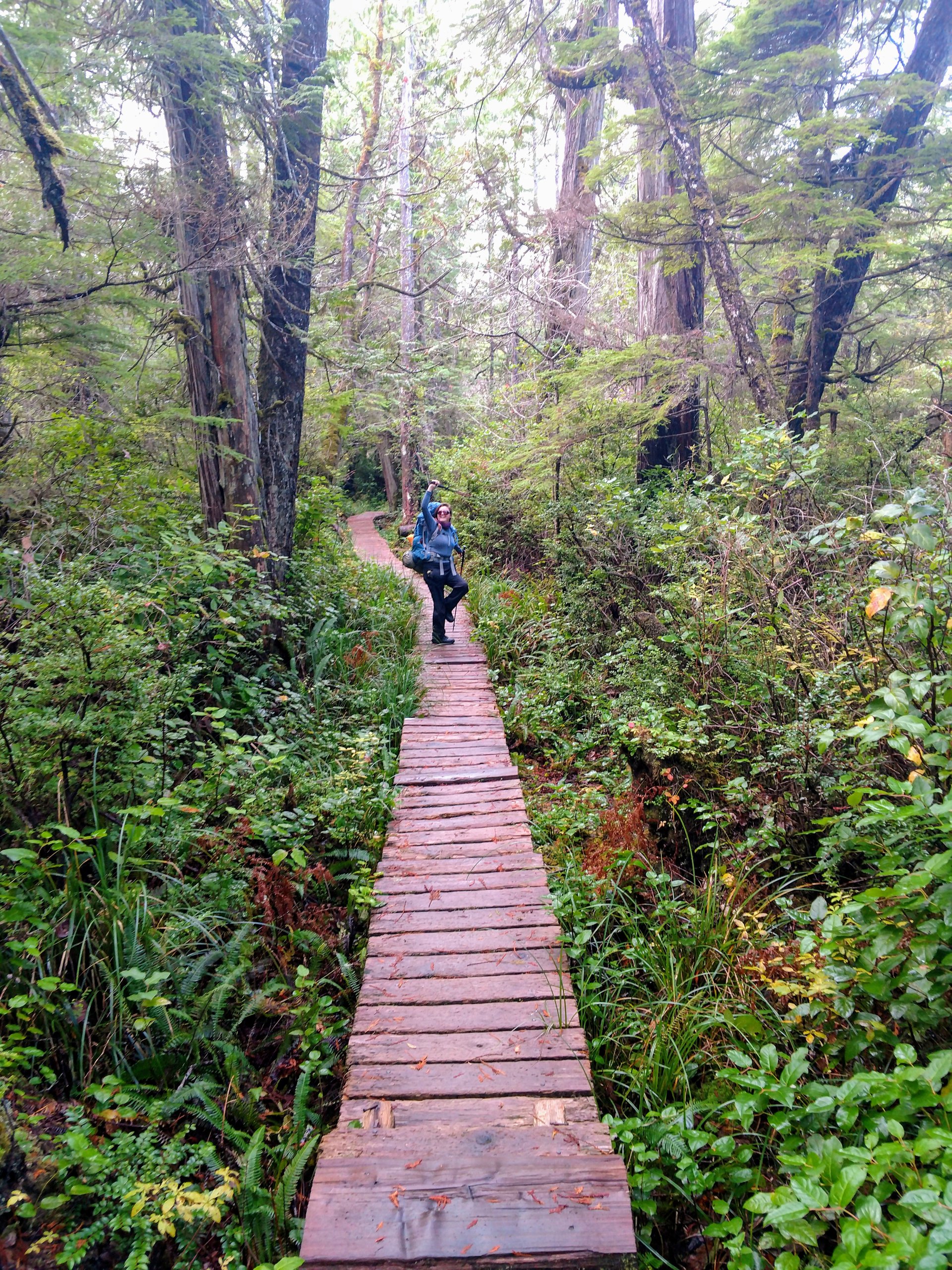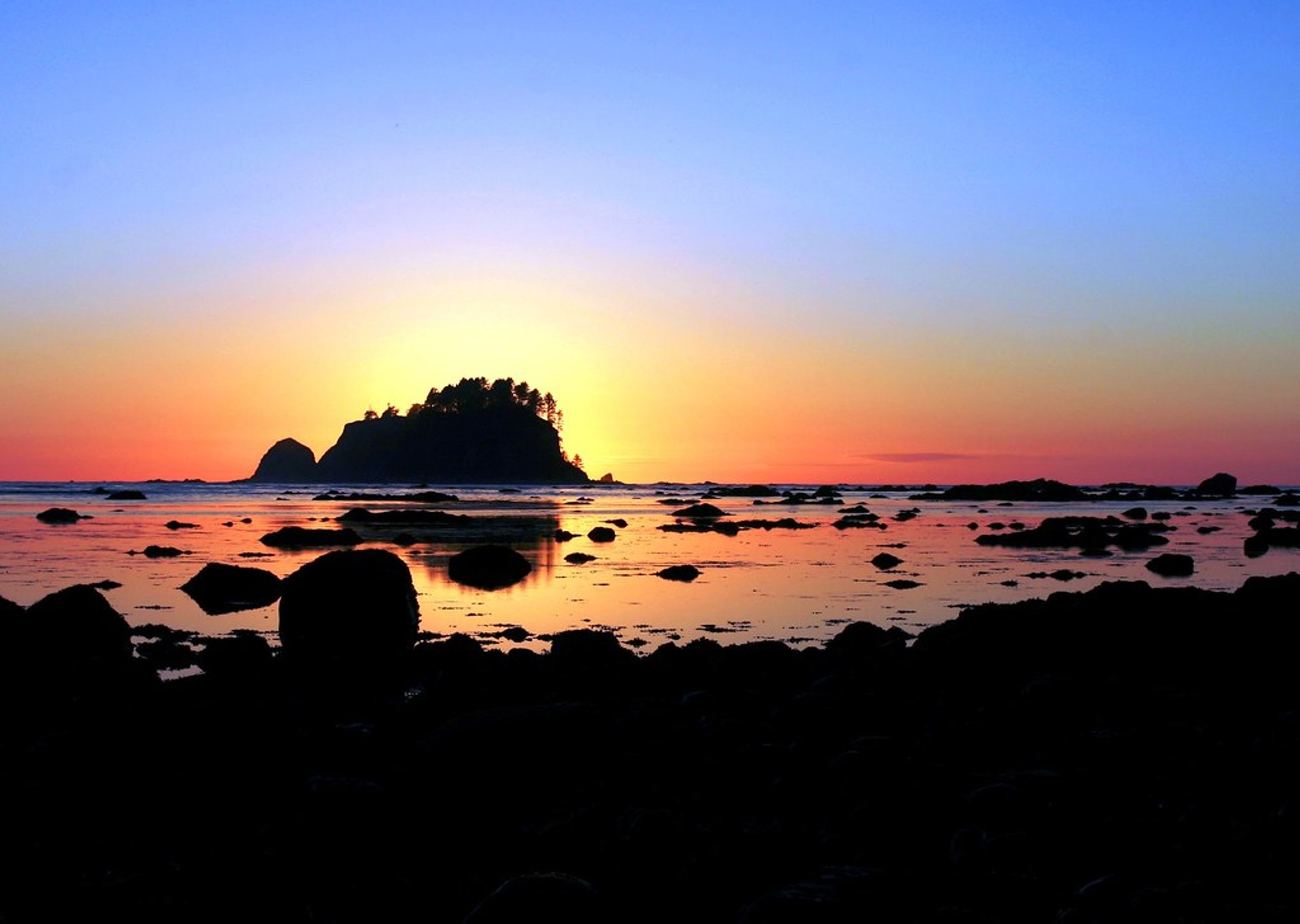 Ozette Triangle boardwalk
The Ozette Triangle Loop backpacking trail is an easy to moderate 9-mile (15-km) loop that stretches over mostly flat terrain in Olympic National Park's coastal forest. There are three aspects of this trail that make it one of the most exclusive experiences in the country. These are beaches, boardwalks, and bears. The best time to hike this trail is between April and October, so pack your raincoats and tide chart for this inspiring journey through one of the last bastions of old-growth forests in the country.
The 3-mile (5-km) stretch of trail that traverses the beach between Sand Point and Cape Alava has a peculiar type of beauty. During high tides, or when families of black bears (Ursus americanus) have decided to scavenge driftwood logs for a quick meal, this portion of the trail can be impassable. The highest tides can push massive logs around like matchsticks preventing travelers from forwarding progress between these two designated camping areas on the course. If you are lucky enough to be on the coast during a windstorm, hunker down and soak in the show. Watching the wind dance across the surface of these coastal waters while white-capped waves froth and swirl is a vision that few are lucky enough to witness.
The portions of the trail that run from between the trailhead at the Ozette Ranger Station to either Sand Point or Cape Alava utilize a wooden boardwalk. Stick to this walkway to avoid sinking into the spongy soil and minimize your impact on the surrounding environment. The path artfully winds its way through the cathedral-like forests that can sometimes be so dense, and shade you with a canopy so thick, that you feel like you are indoors. Whether you are on the boardwalk or on the beach, there is a high likelihood that you will come across a black bear. Olympic National Park has made carrying a bear canister mandatory for all backcountry hikers.
Before heading out, don't forget to snag a backcountry permit to walk this trail. A good plan is to start the loop an hour or two before low tide, so that when you reach the beach walk, you will not have to wait for the waters to recede. Making the decision to camp at Lake Ozette the night before will allow you the leeway to adapt your plan to the weather, which during winter months can sometimes be as turbulent as it is unpredictable.
Find hotels and airbnbs near Ozette Triangle Loop Trail (Map)