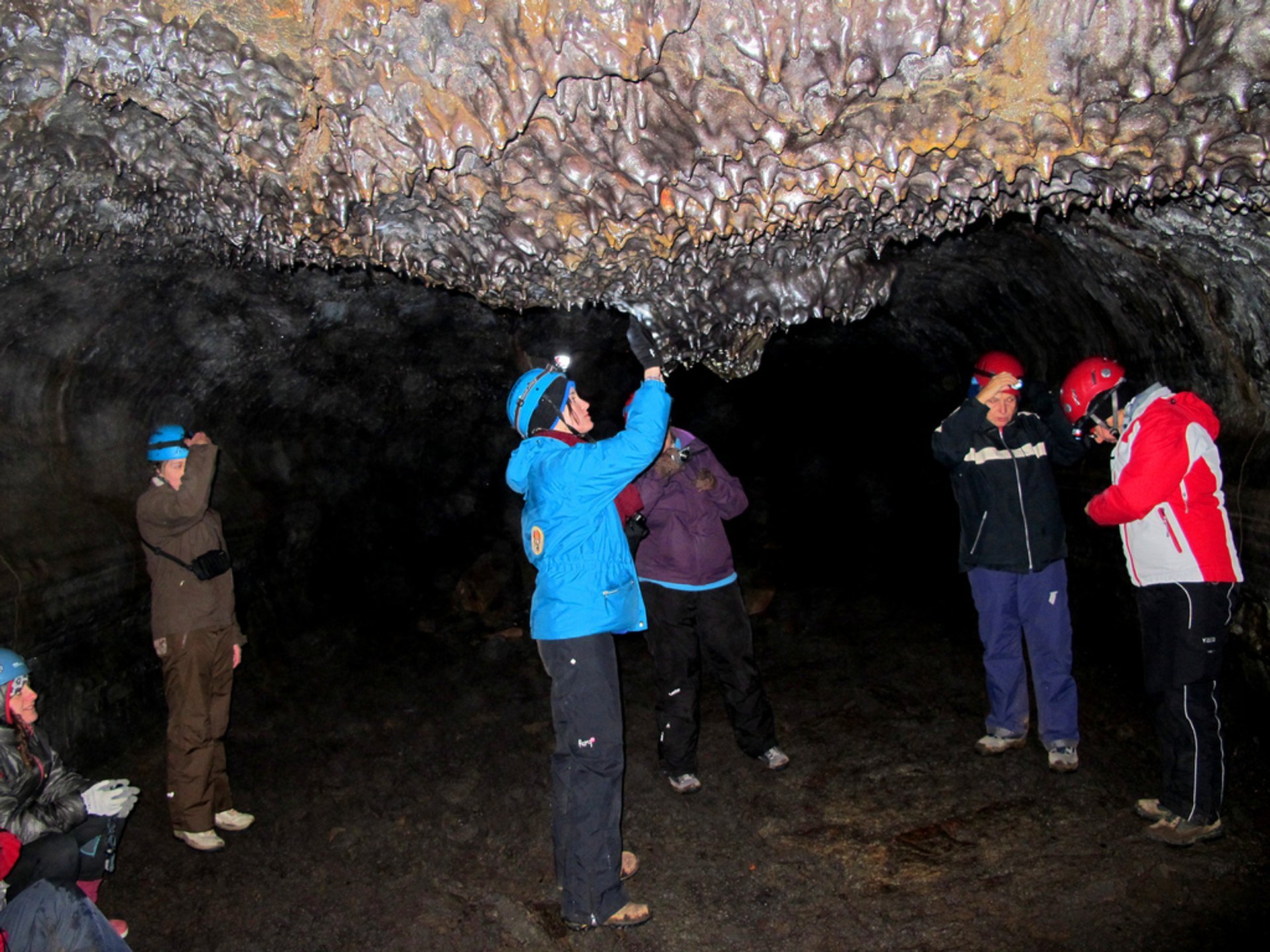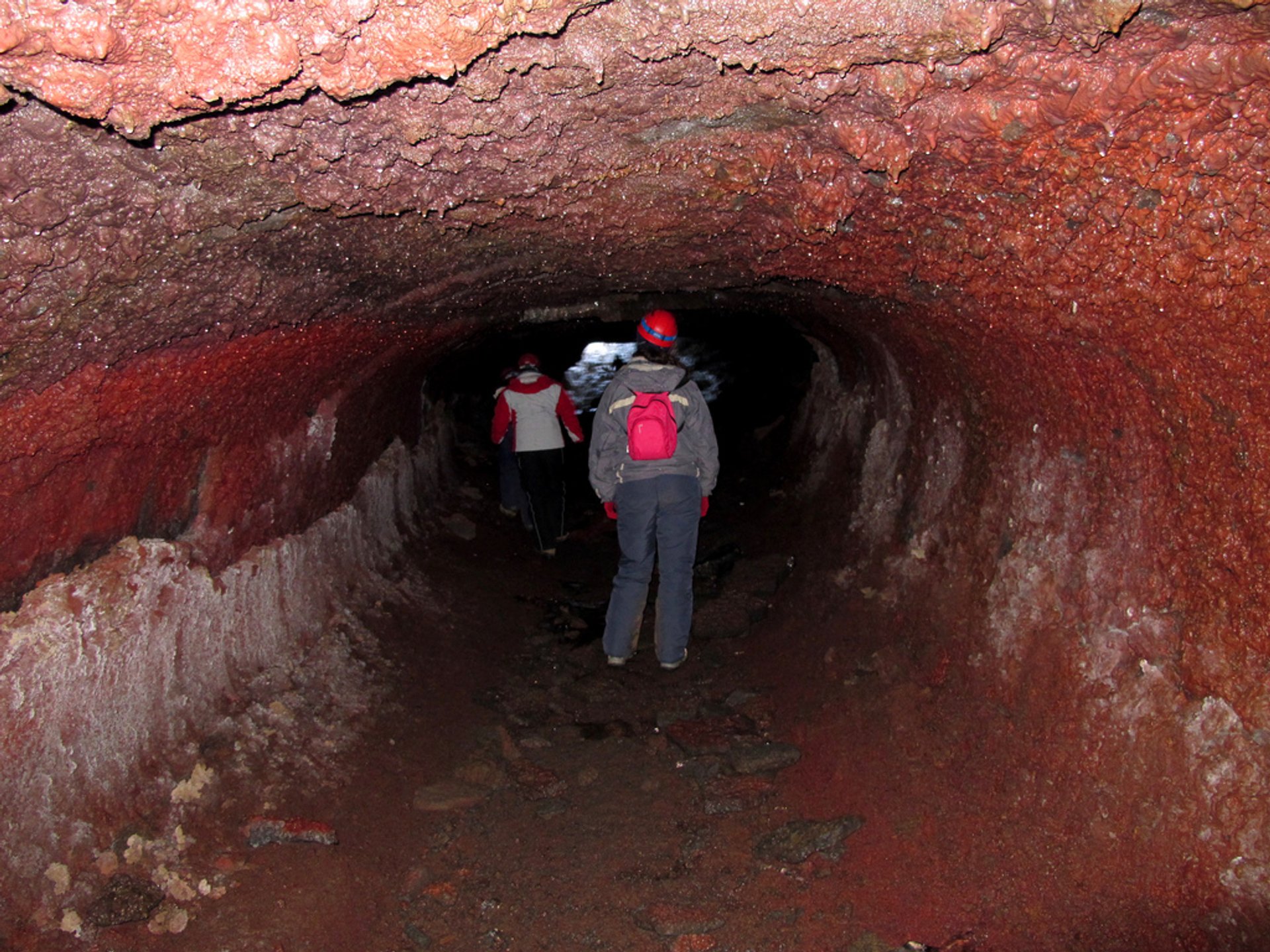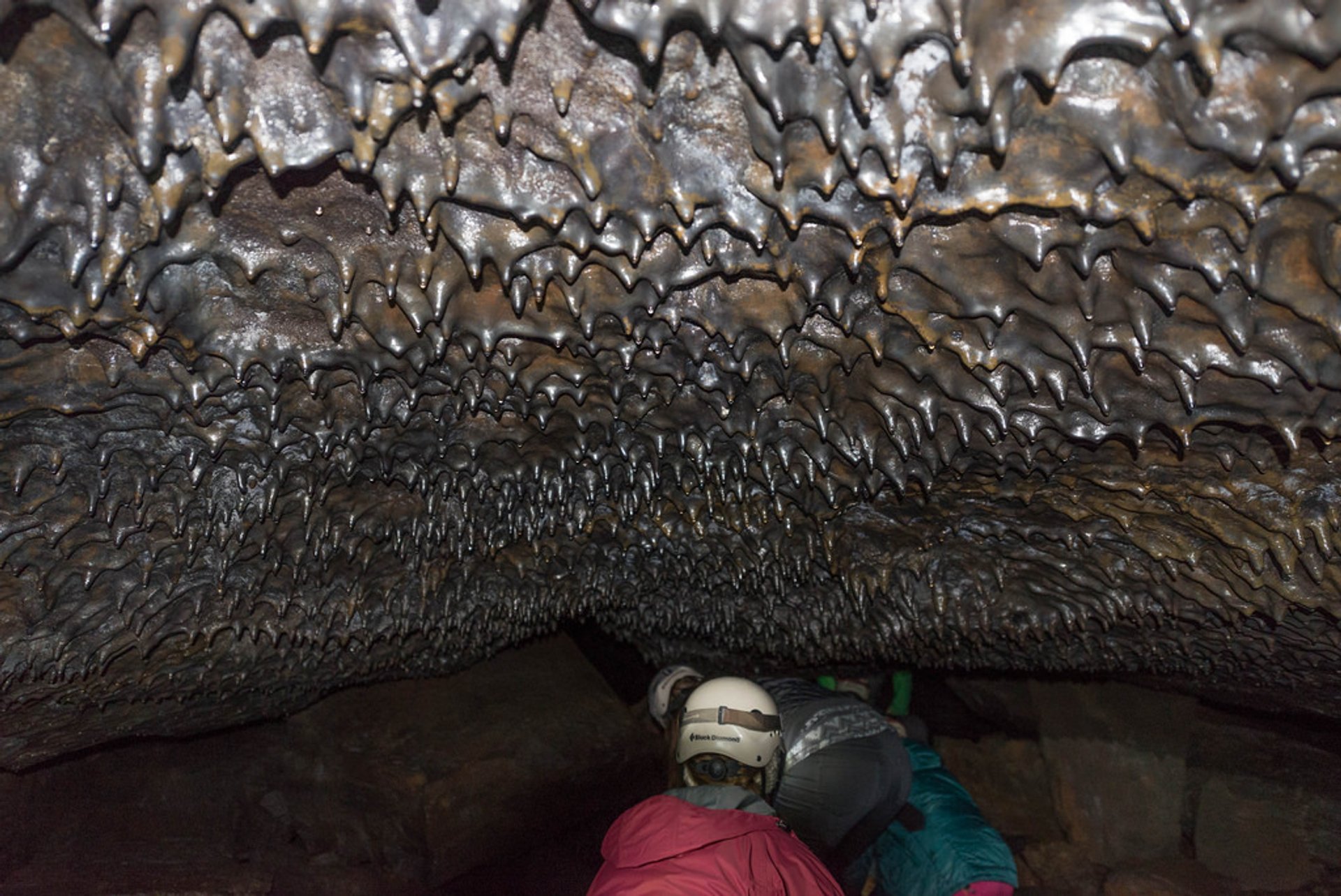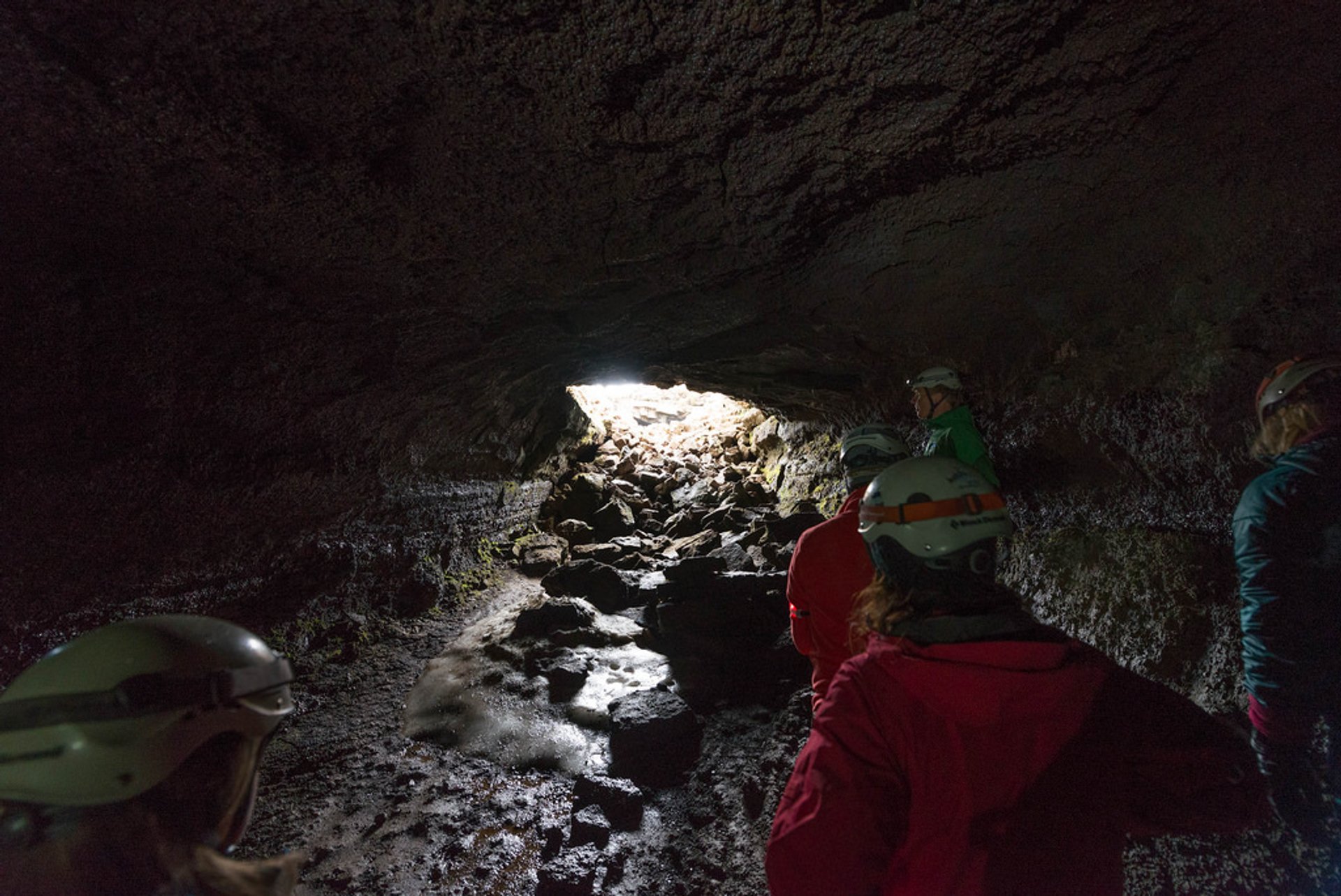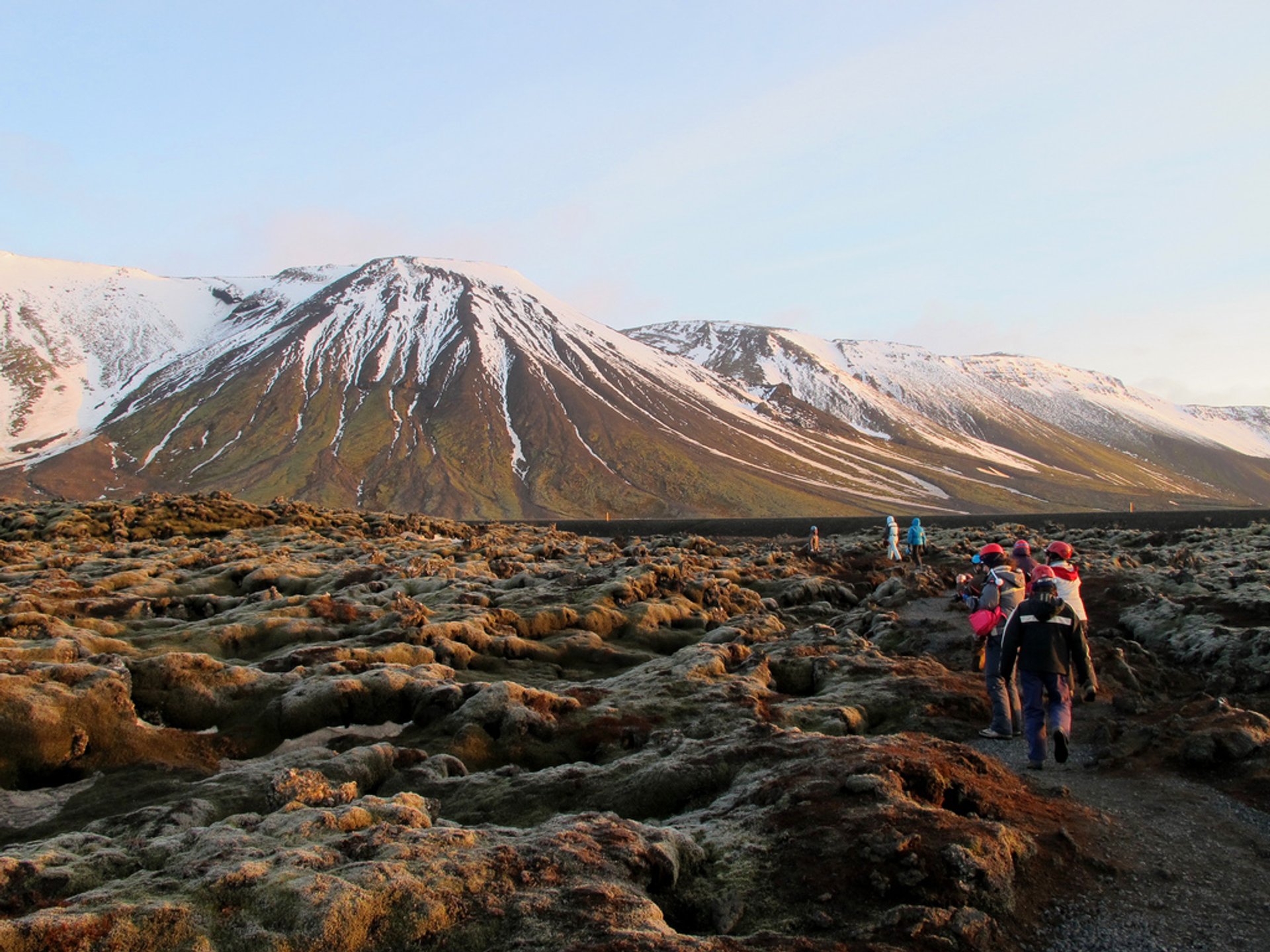 El Coleccionista de Instantes Fotografía & Video Follow
Leidarendi Cave is a true treasure hidden beneath the Blue Mountains. Its convenient location just half an hour drive from the capital city makes it a favourite spot for the lovers of caving. The cave is a 900 m long lava tube famous mainly for its fascinating rock formations.
Continuous lava flows (the cave is over 2,000 years old), combined with frost and erosion resulted in diverse and otherworldly shapes. Along with curious lava flakes, you'll see stalagmites, stalactites, and other unusual formations. In winter, the already weird underworld is complemented with natural ice sculptures.
Icelandic name Leiðarendi is translated as "the end of the road". The cave acquired such a dark name after skeletons which were found inside when it was first discovered (it was mapped for the first time in 1992). For somebody, it became the last trip. Not to let this sad story happen once again, cave tour organizers provide the cave goers with an experienced guide as well as all necessary cave gear.
The cave is accessible all year round. The caving tour lasts for three to four hours. The approximate time inside the cave itself is one hour. Depending on the route chosen the caving adventure may involve some crawling. So make sure you have comfortable hiking shoes and warm water-proof clothes, or you can hire that for an additional fee.
Find hotels and airbnbs near Caving in Leiðarendi Lava Tube (Map)