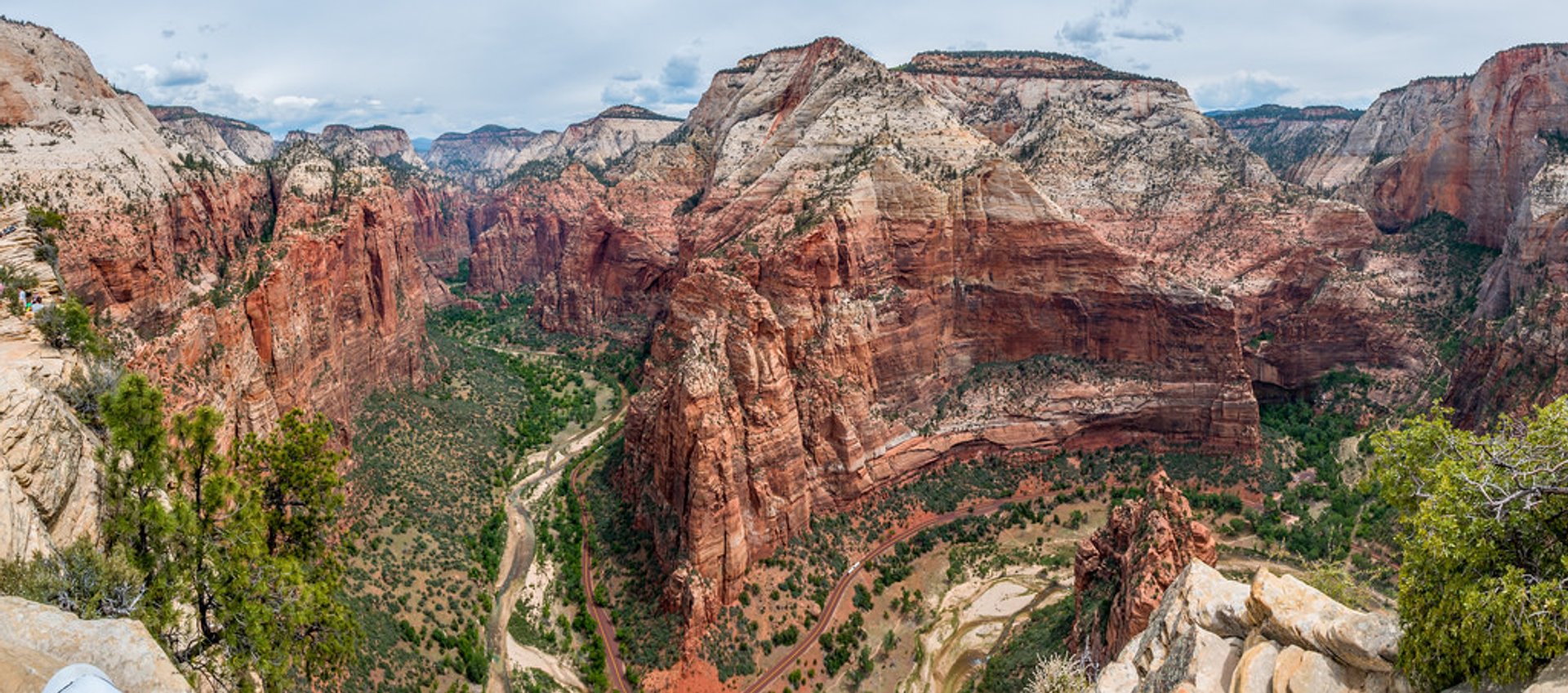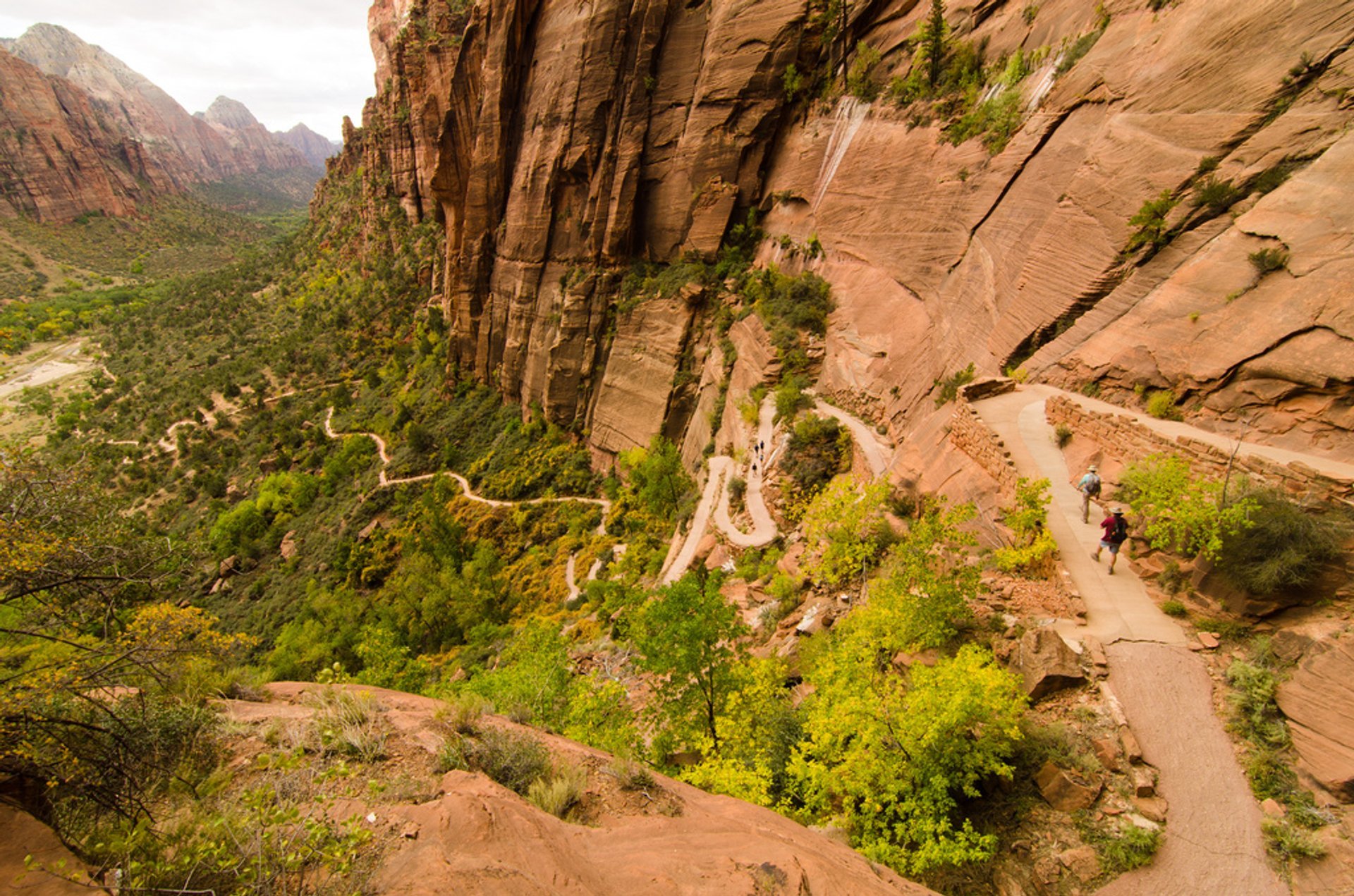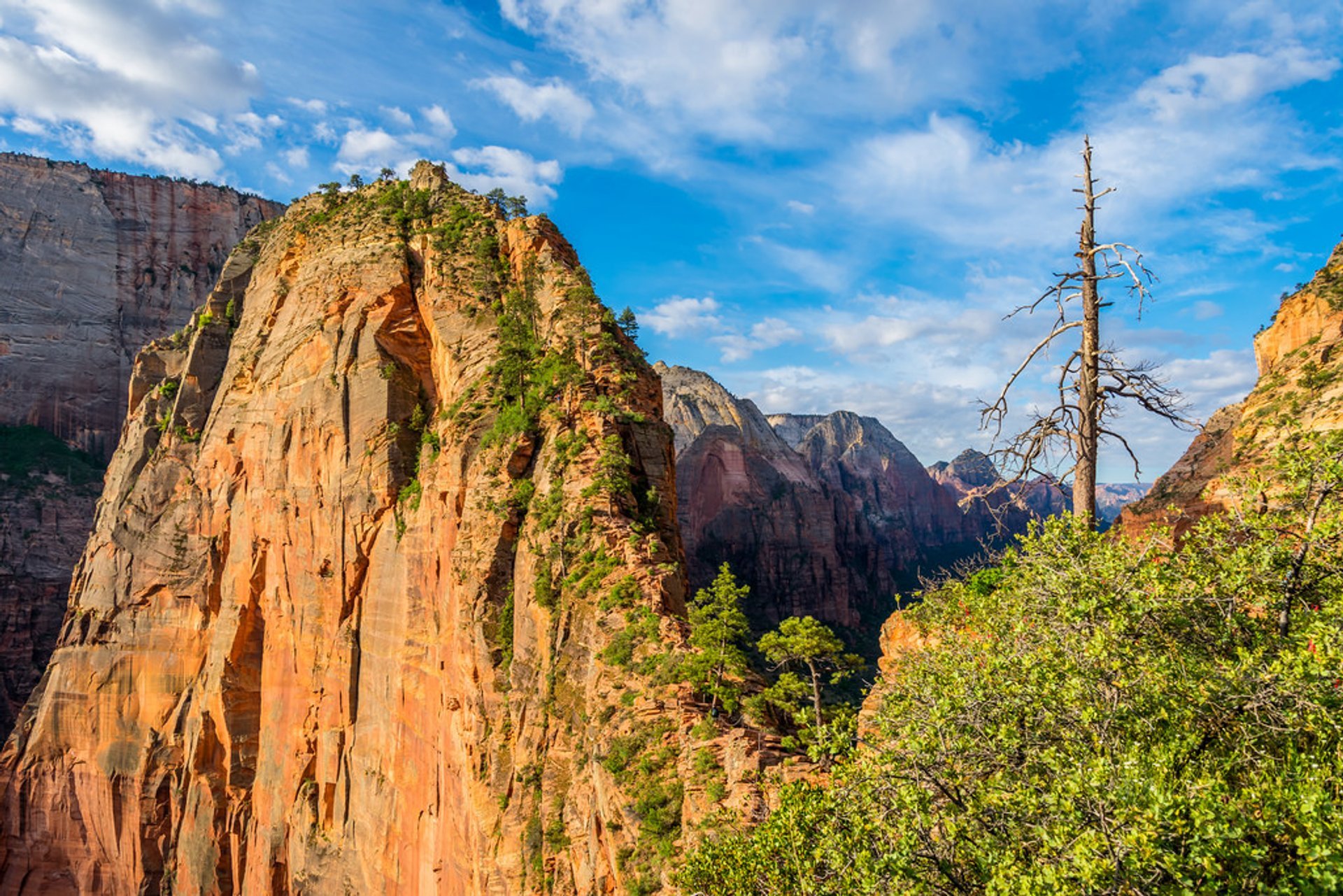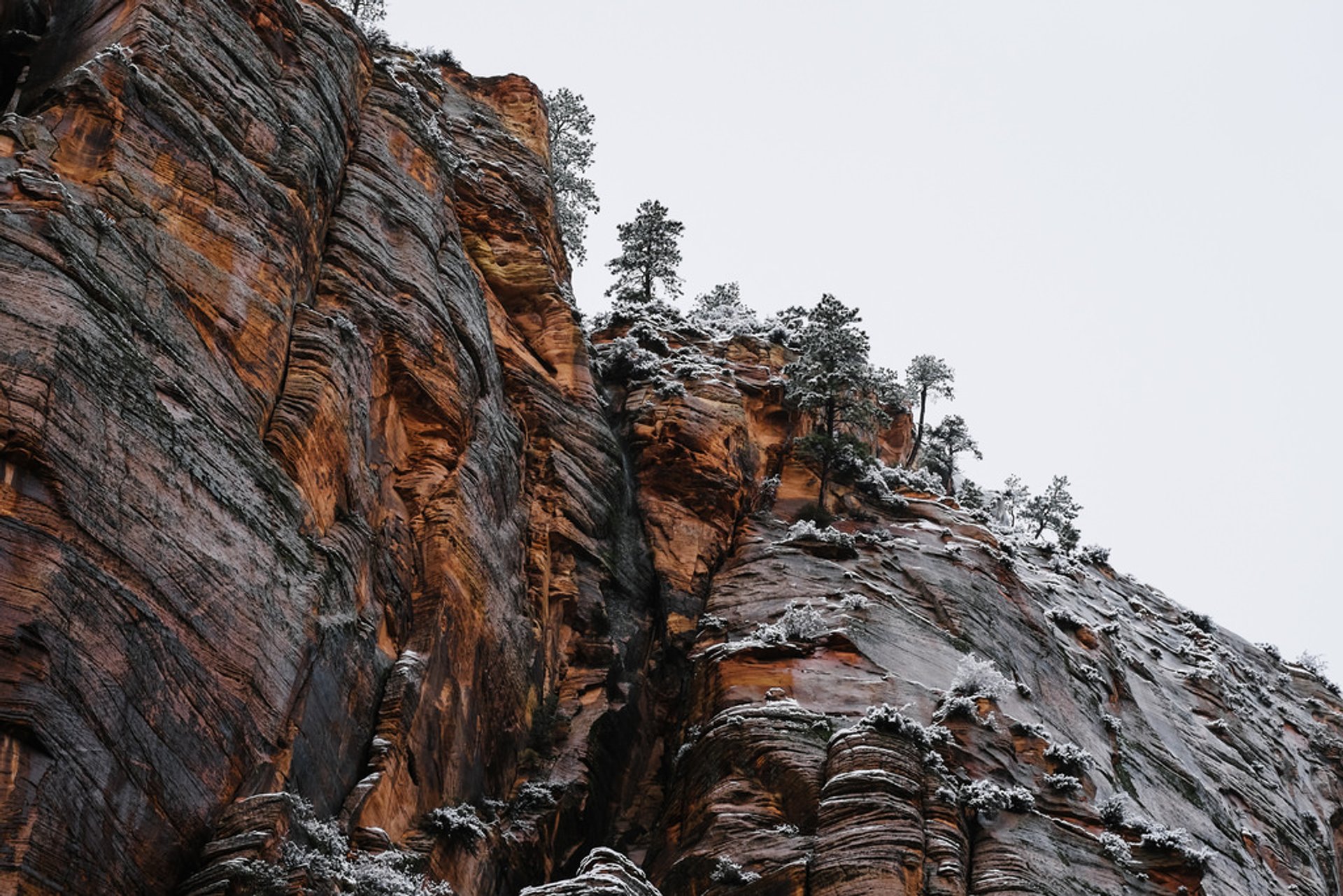 The Angels Landing must be on a bucket list of every hiker and adventurer. This short 8-km hike offers truly striking views and unforgettable moments. The views over million years old Zion Canyons are jaw-dropping. This trek is suitable for anyone with the average physical fitness, but it still can be challenging.
Those breathtaking steep drop-offs are not for the faint-hearted. Although there are chains that provide secure hiking, it is quite scary. The trail starts at the Grotto Trailhead. The first part of the route is a rather easy and scenic walk.
The next go series of switchbacks, which are quite tight and take you fast to the higher elevation. At the top of the ridge, at Scout Lookout, you'll get the most amazing scenery. The way down is very steep, but chains are helpful. All in all, it takes in average from four to five hours to complete the hike.
You can hike here almost in any season except winter. Winters can be extremely dangerous, due to ice and snow. Summer hot days can be too exhausting. Always check the weather conditions and never hike if it's wet, windy or storming. It can be too slippery, and the lightning will be right there.
Find hotels and airbnbs near Angels Landing (Map)