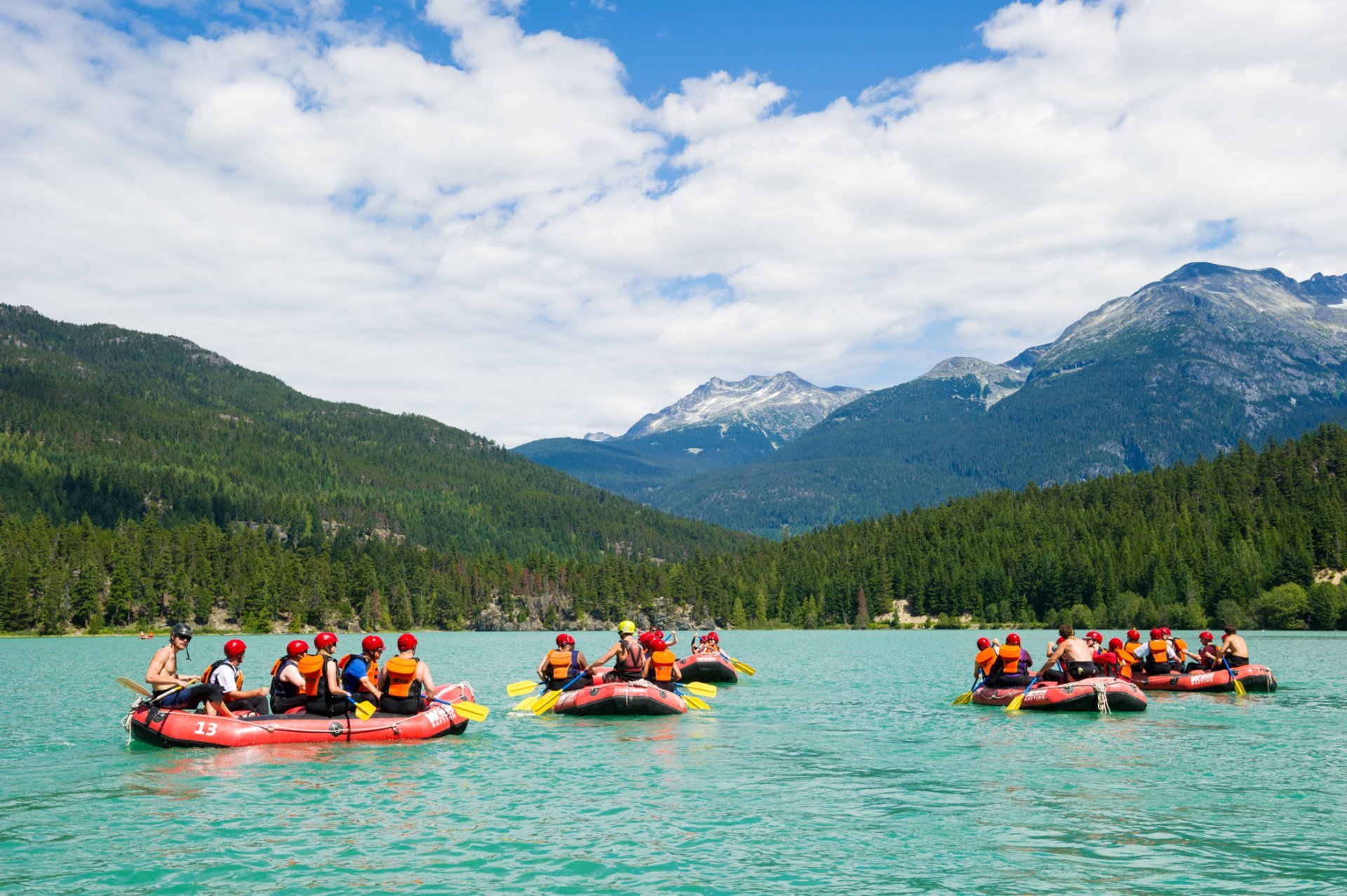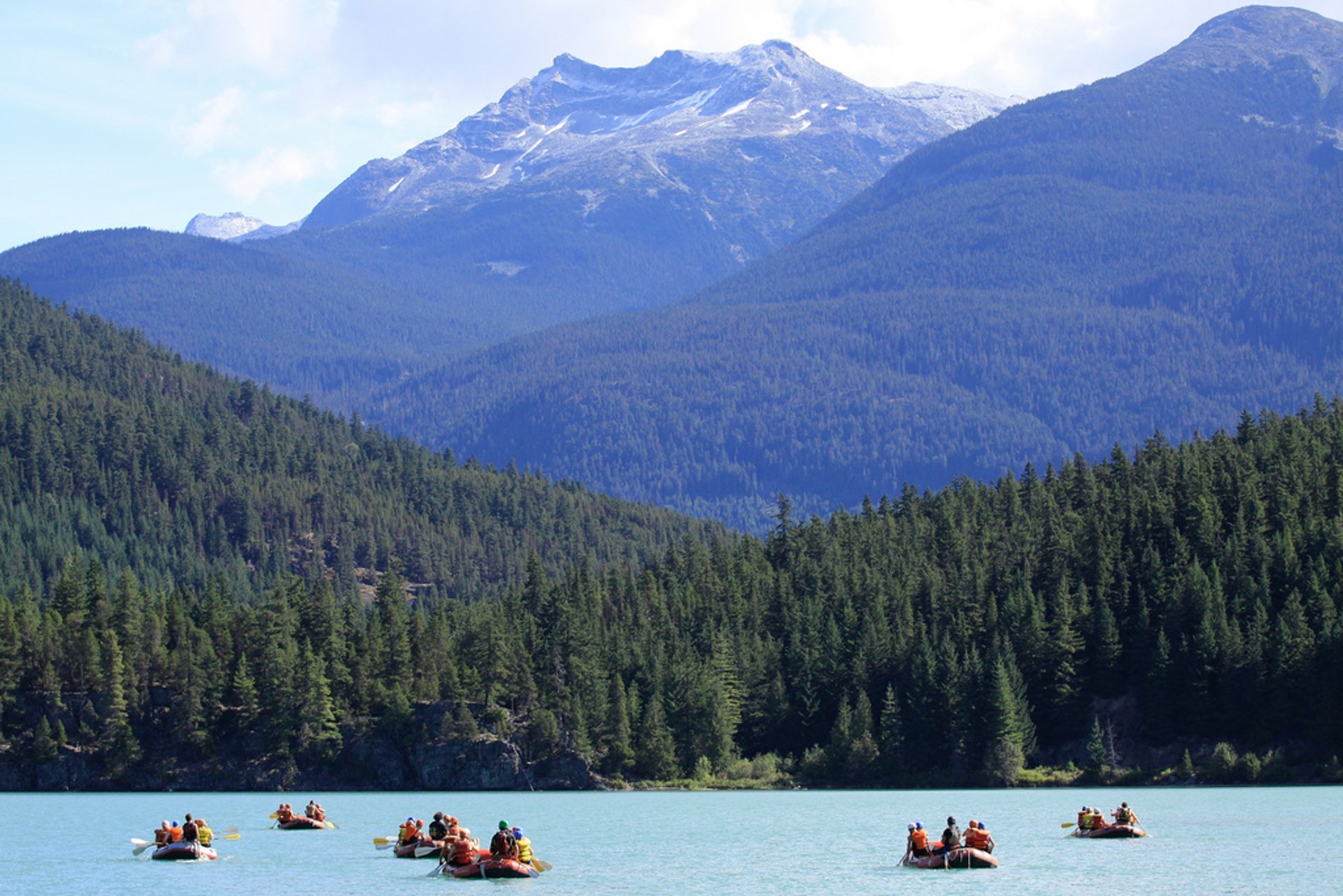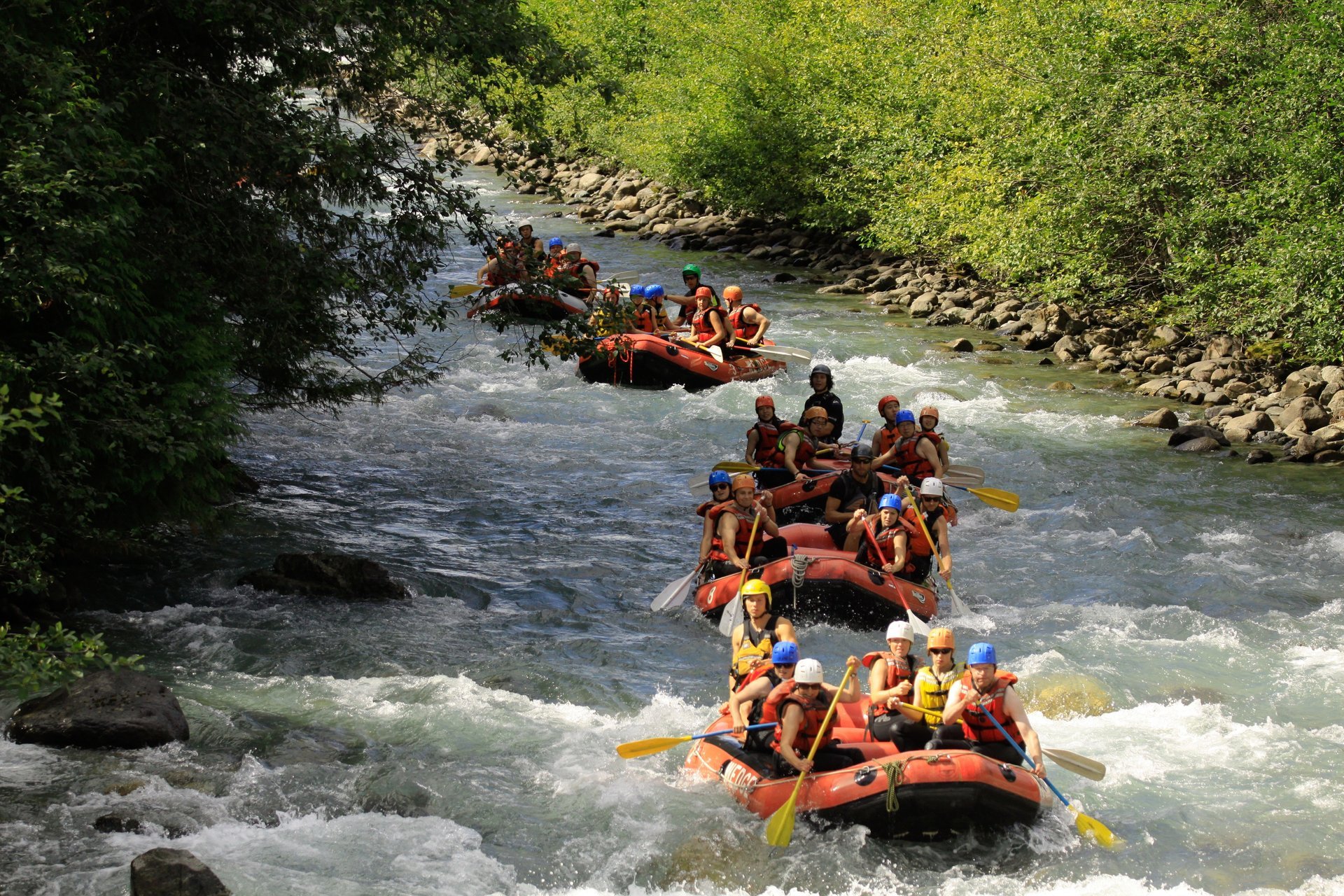 ©
Tourism Whistler / Mike Crane
Looking for something a bit more extreme? Vancouver's rivers can give you some of the best rafting experiences in all of North America. Various rivers like the Thompson, the Nahatlatch, the Squamish, the Elaho, and the Chilliwack are all available to choose from when planning your trip. From easy going scenic rafts to a real adrenaline pumping journey, you can find it all.
The greatest fact about rafting in Vancouver is the proximity to the city. About an hour drive to the north and you'll find Squamish and Whistler, while in the east you'll find the Chilliwack River.
The Elaho River is not an adventure for the faint-hearted. Its big and strong waters together with stunning views make for an amazing journey. Your trip will be full of surprises, thrilling rapids, lots of wildlife, and amazing views of wild forests, volcanoes, glaciers, and waterfalls. The water level plays the main role in what your trip will be like. After winter snows melt you can find a more exciting experience and quicker currents.
Find hotels and airbnbs near Rafting (Map)