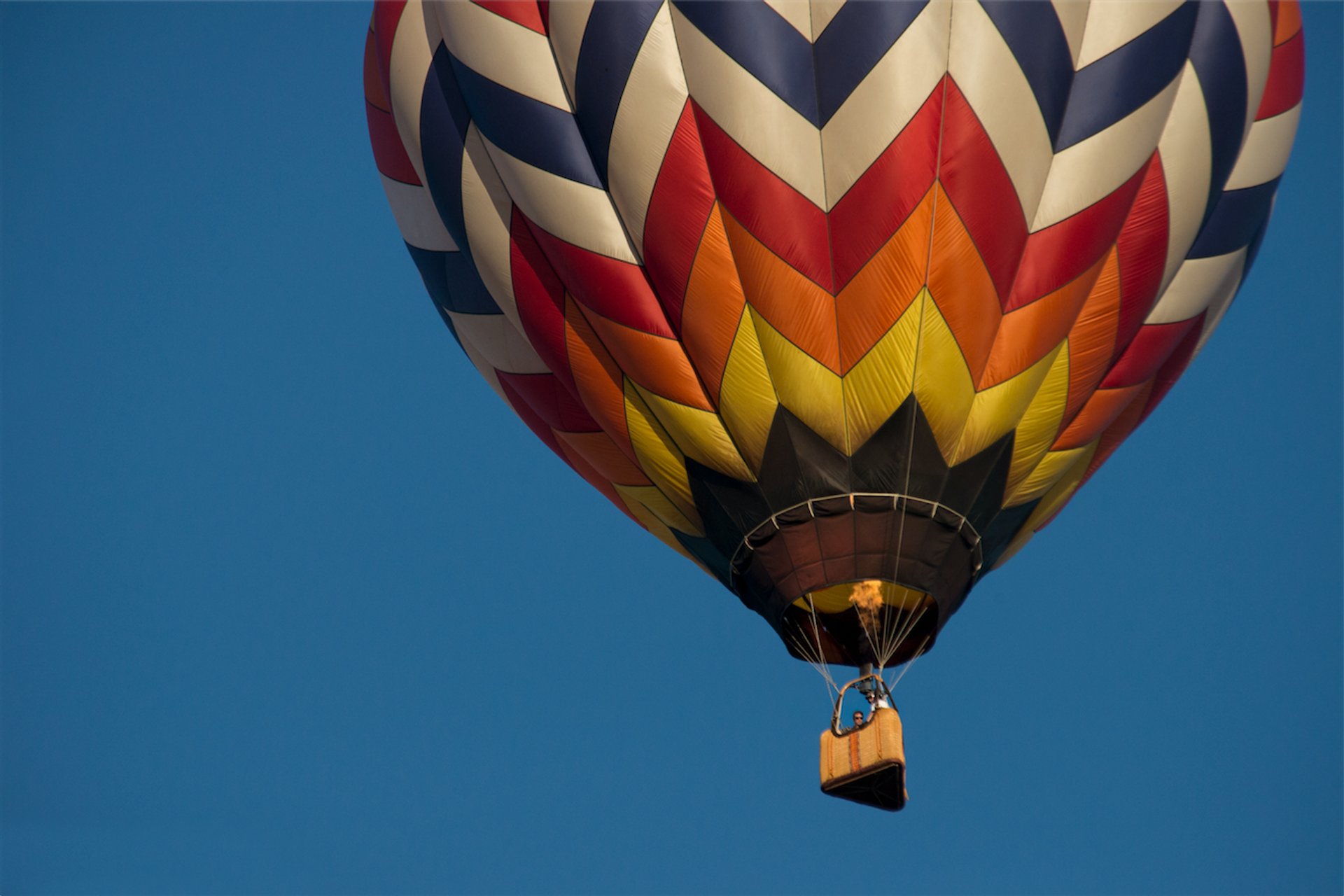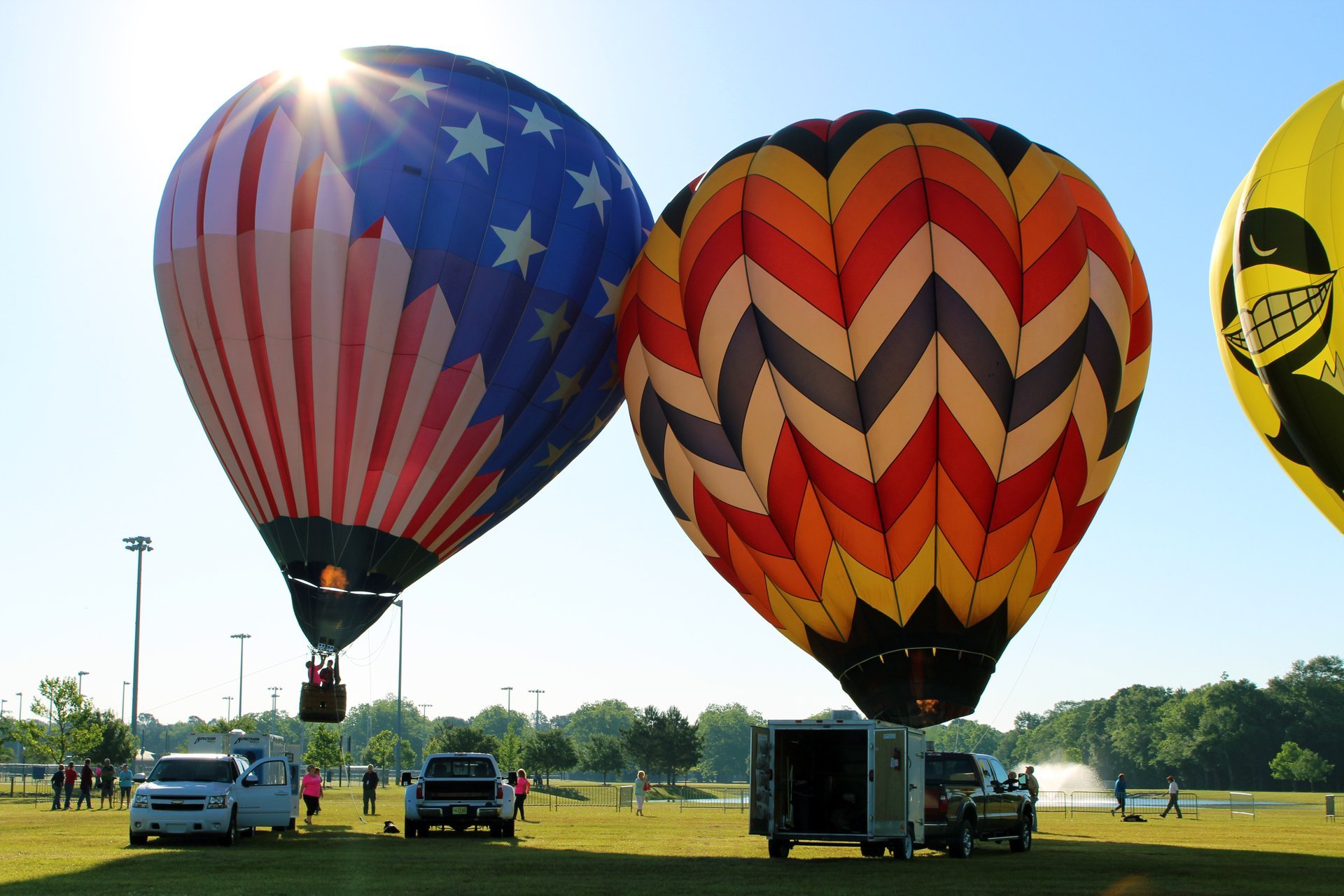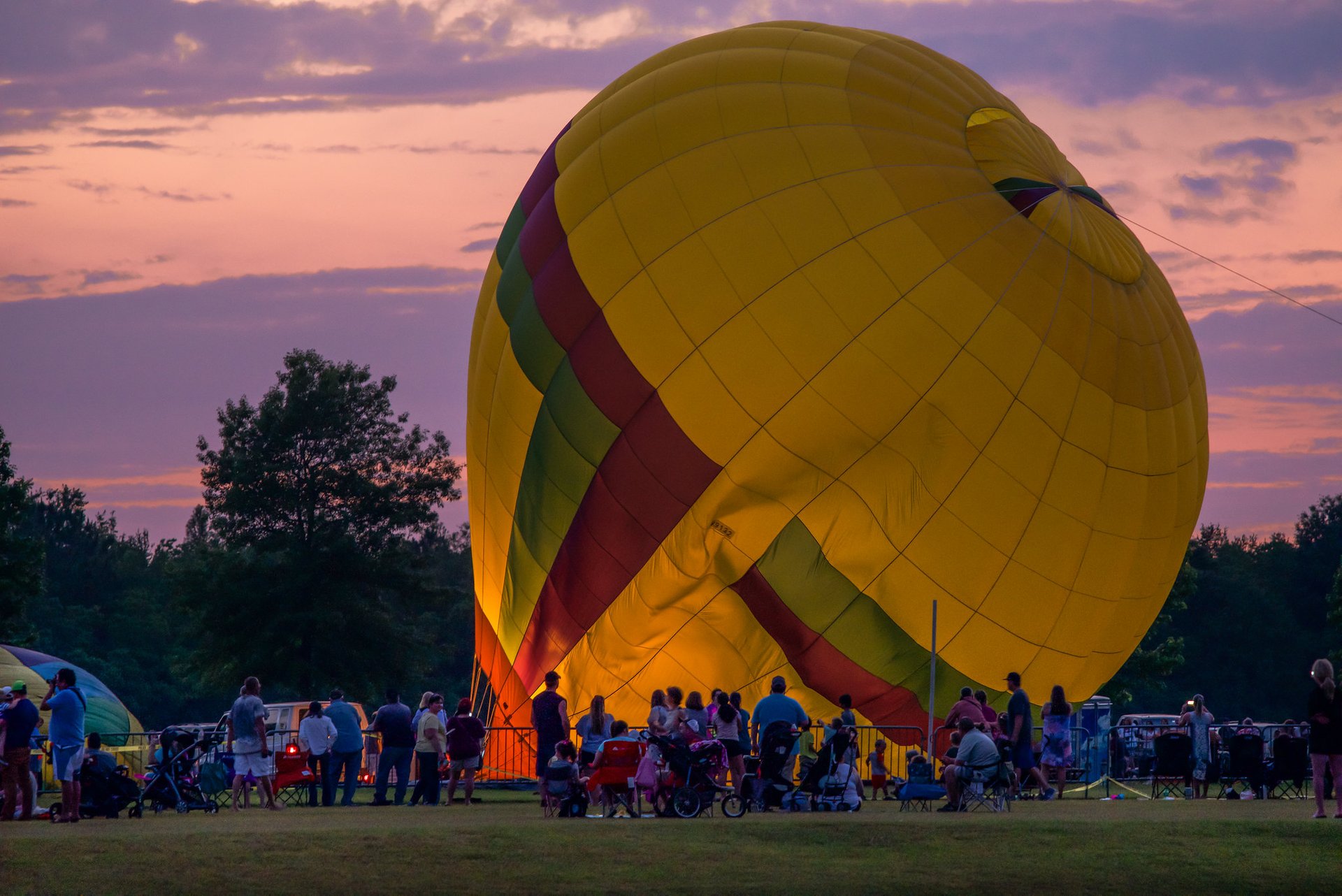 The Gulf Coast Hot Air Balloon Festival is held on the first weekend of May at the Foley Sports Park in Foley, Alabama. A great spot for flying adventure is located on the Gulf Coastal region with its beautiful beaches and scenic views. Hot Air Balloon Festival offers lots of ​entertainment: live music, arts and crafts displays, balloon glows, and much more. Balloons are launched near the Foley Soccer Complex, one of the festival's venues, at dawn and dusk.
The annual Gulf Coast Hot Air Balloon Festival starts with a Balloon Glow event, usually held at the Tanger Outlet at 6:00 p.m. Six balloons are set up in the parking lot, creating a beautiful glow.
The festival grounds open to the public from 6:00 a.m till 10 p.m. for two days full of fun. Don't miss the world-famous Disc-Connected K-9's Frisbee Dog Show, arts and crafts vendors, and lots of great food and entertainment. Carnival rides are also available.
Find hotels and airbnbs near Gulf Coast Hot Air Balloon Festival (Map)