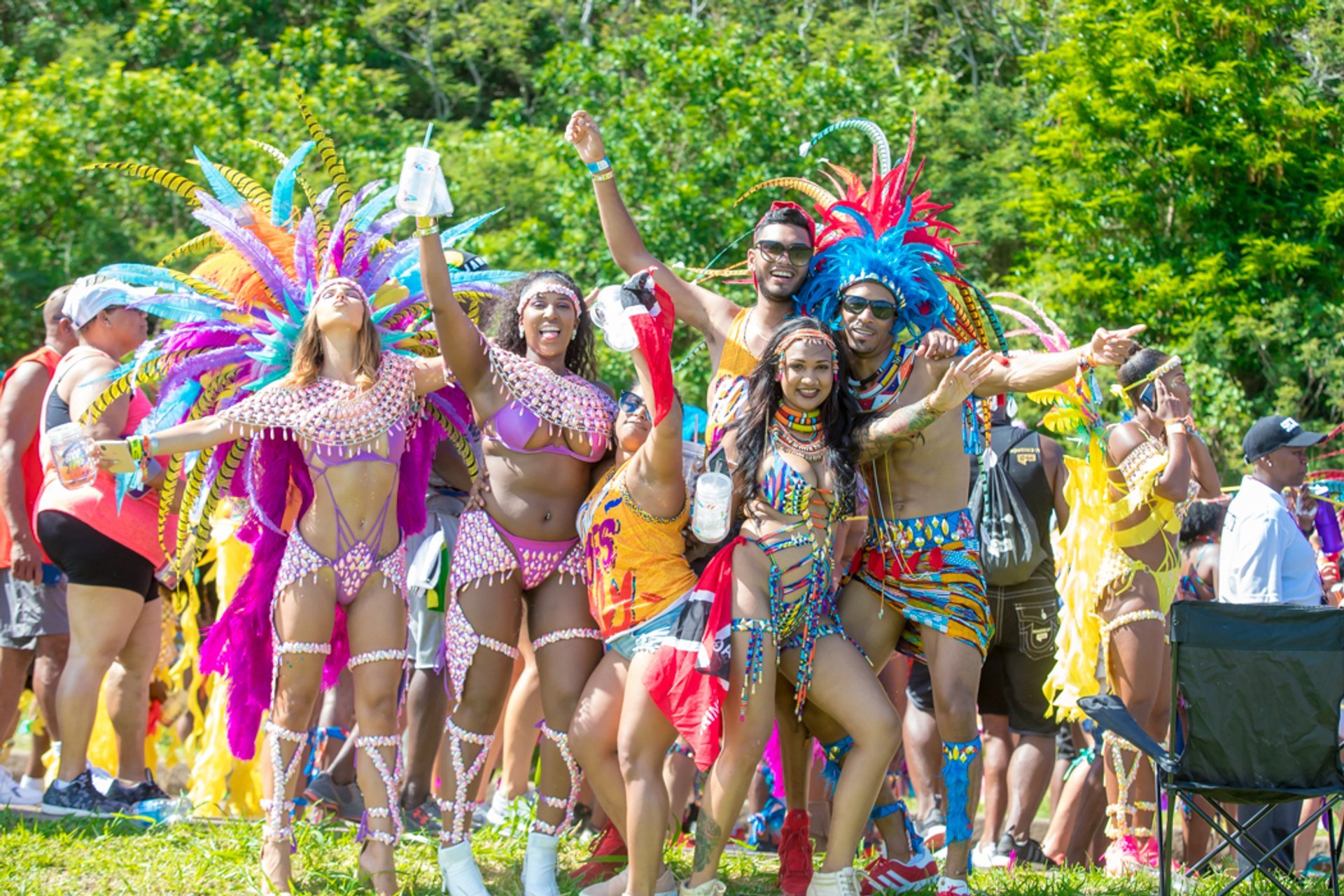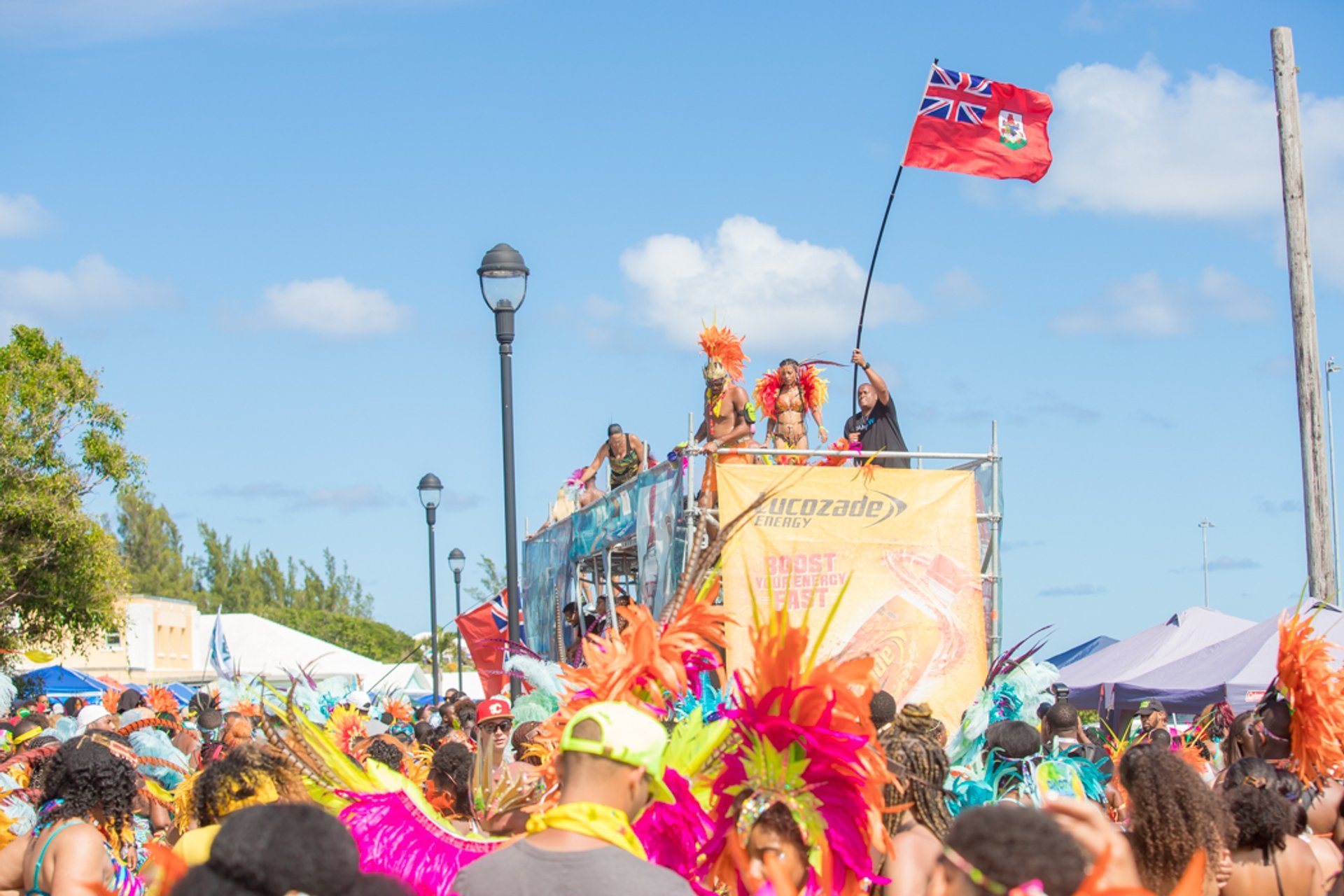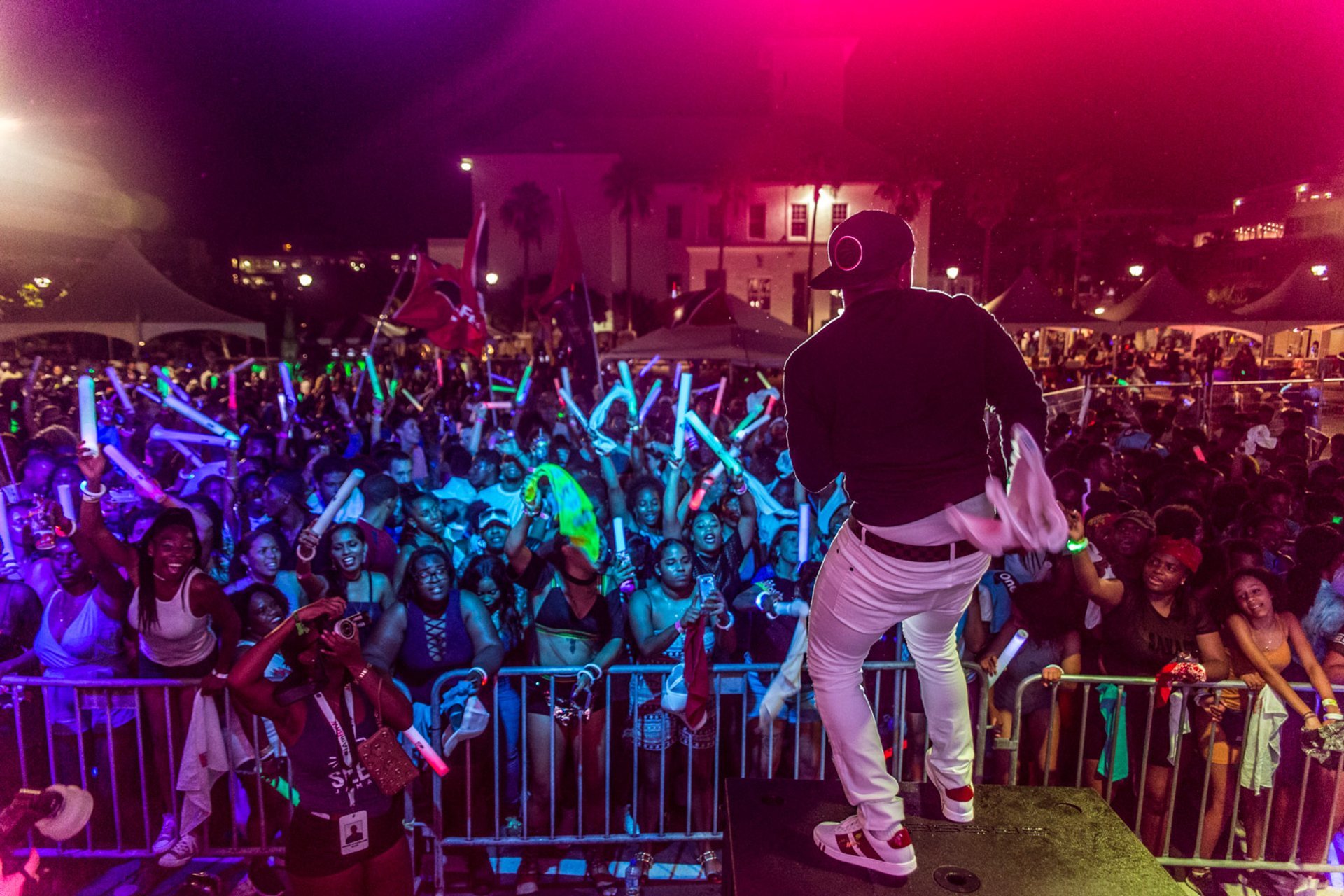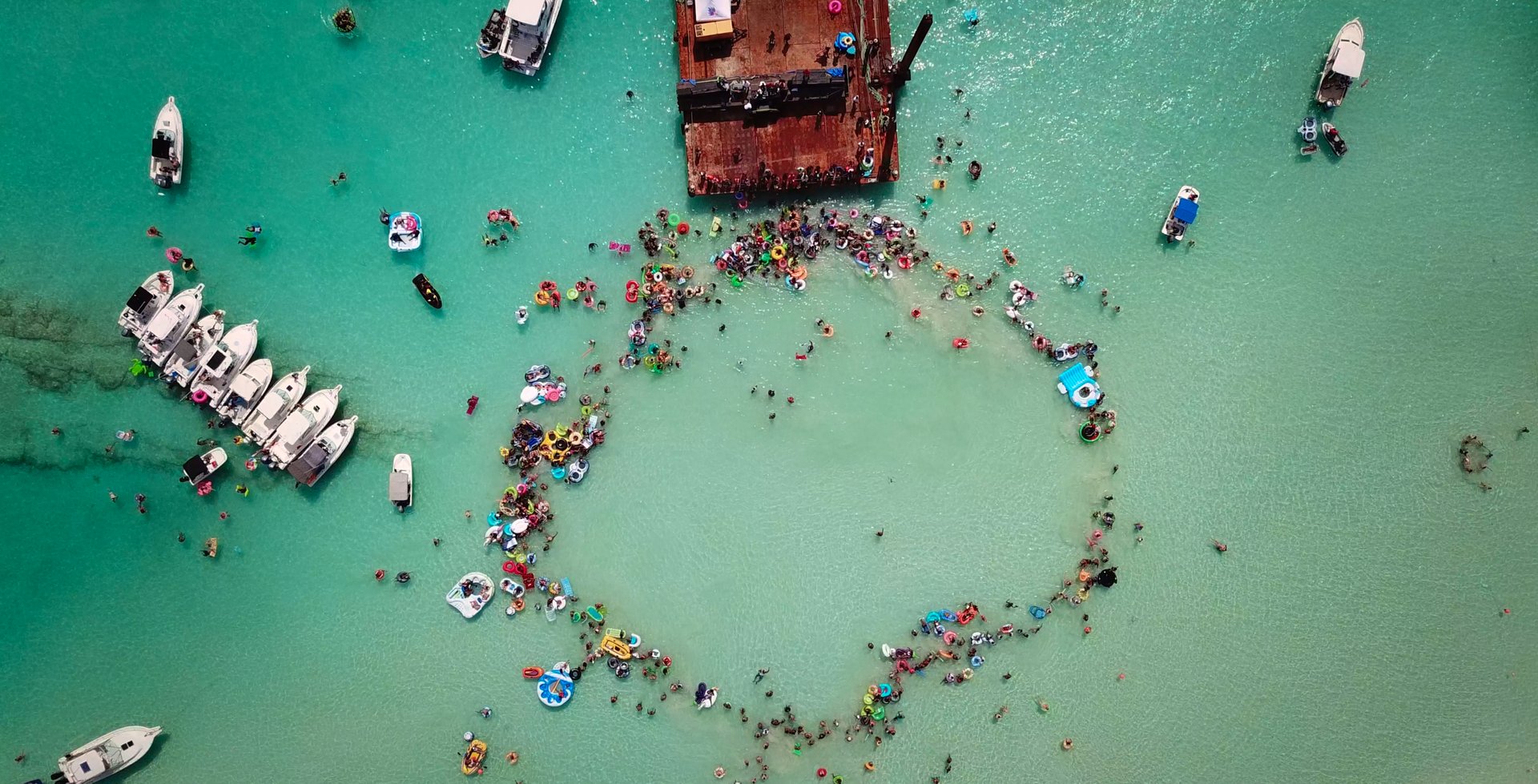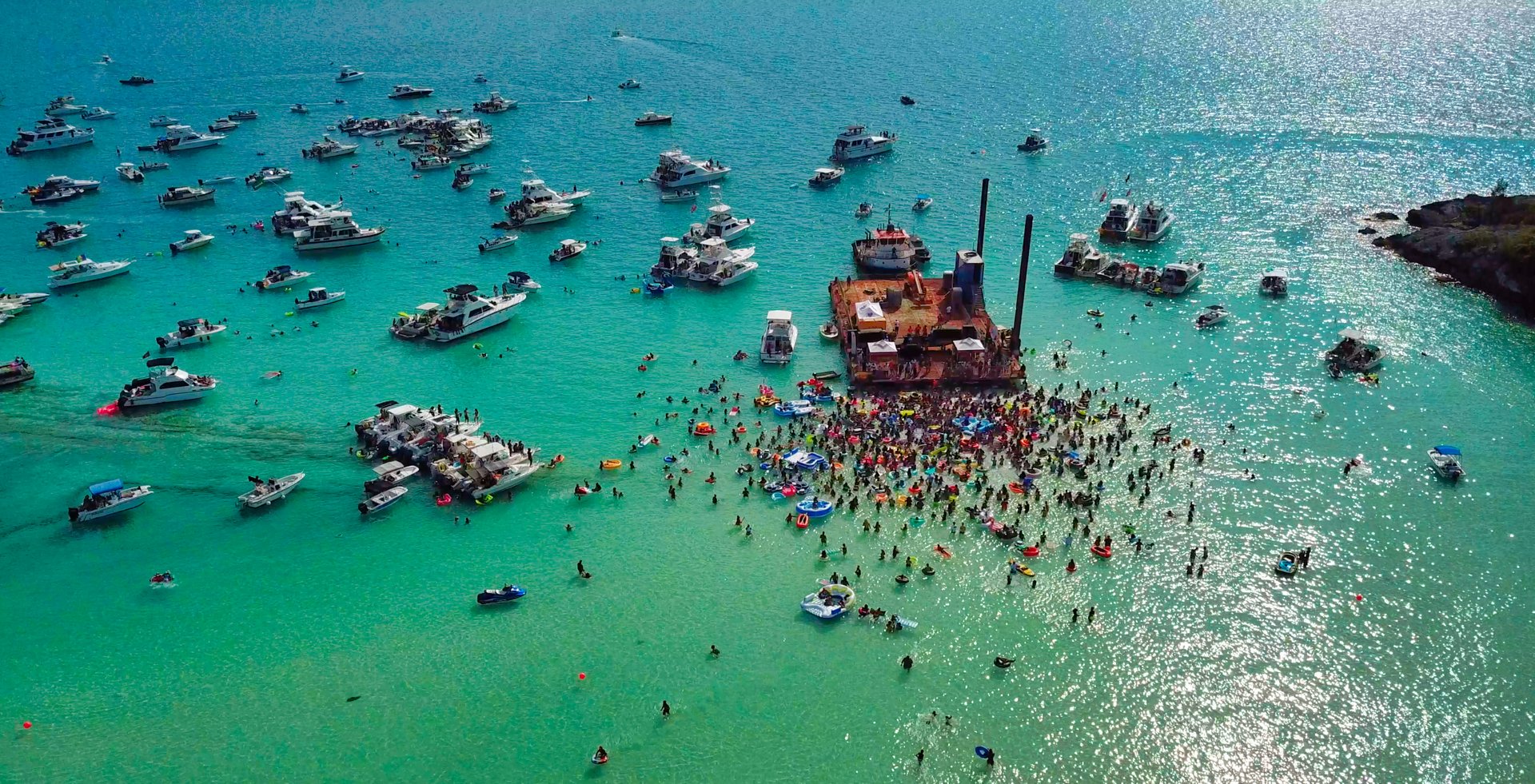 One of the fastest-growing and newest Caribbean Carnivals, Bermuda Carnival, formerly known as Bermuda Heroes Weekend, is a joyful annual celebration of local culture with performances by some of the top Soca music celebrities and non-stop dance. Previous line-ups included names such as Machel Montano, Patrice Roberts, and Lyrikal.
The carnival starts at 7 p.m at 5 Star Friday with live performances featuring the best of international Soca artists and DJs. Bermuda Carnival events are held over a long weekend in June, with a national feast on the third Monday of the first month of summer, solemnizing Bermuda's National Heroes . In past years, this date was observed as the Queen's Birthday festivity.
At noon on Saturday, the celebration continues with Raft Up!—the carnival on the water. A big floating barge will host the biggest party of the Atlantic Ocean! Enjoy a party featuring local cuisine, a parade of bands, and brunch parties.
The week full of concerts and parties finishes with the Parade of Bands on Monday afternoon. Three participating bands have fantastic costumes created by some of the world's best designers. Get ready for live performances by international artists and DJs at the Last Lap event!
Find hotels and airbnbs near Bermuda Carnival (Map)