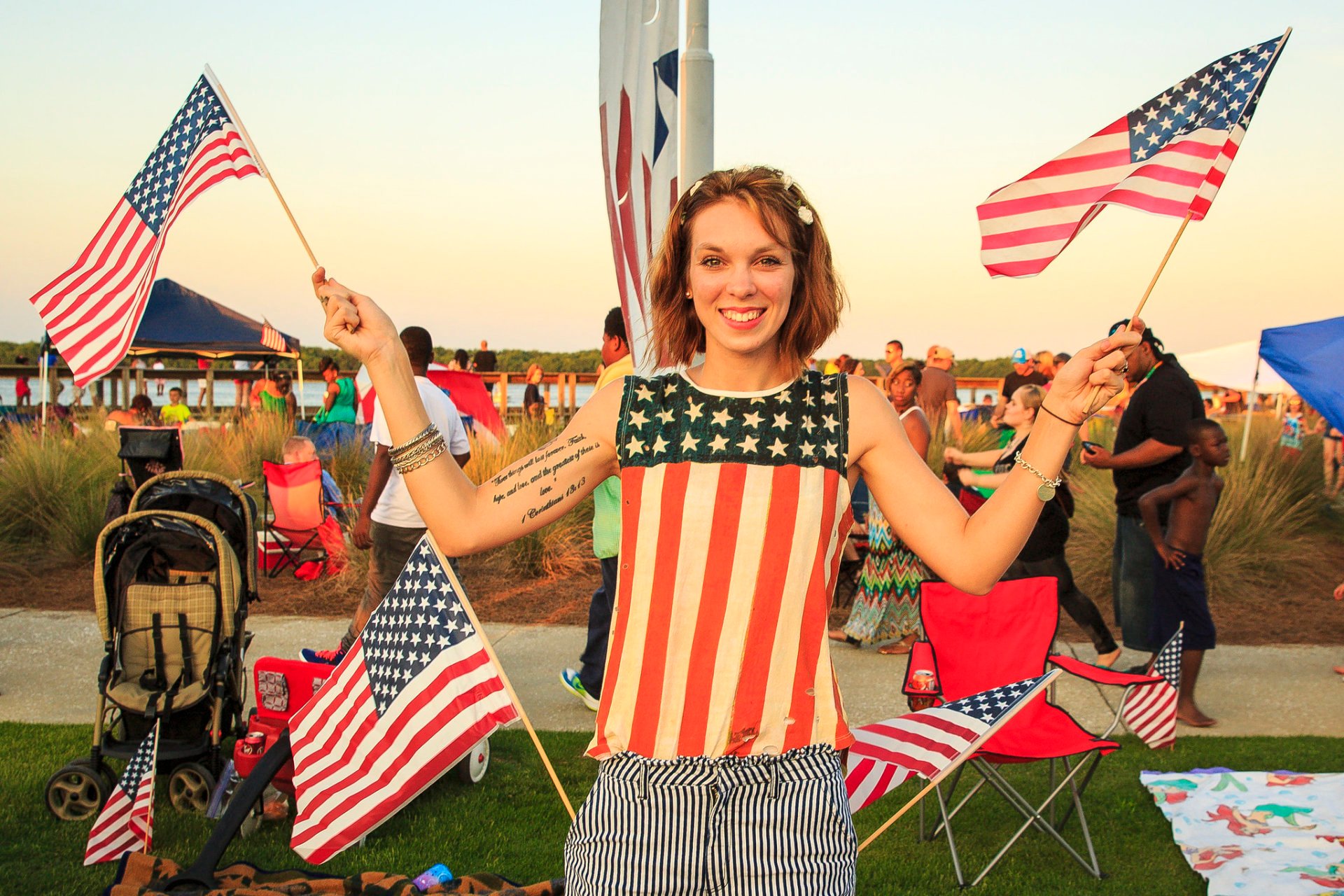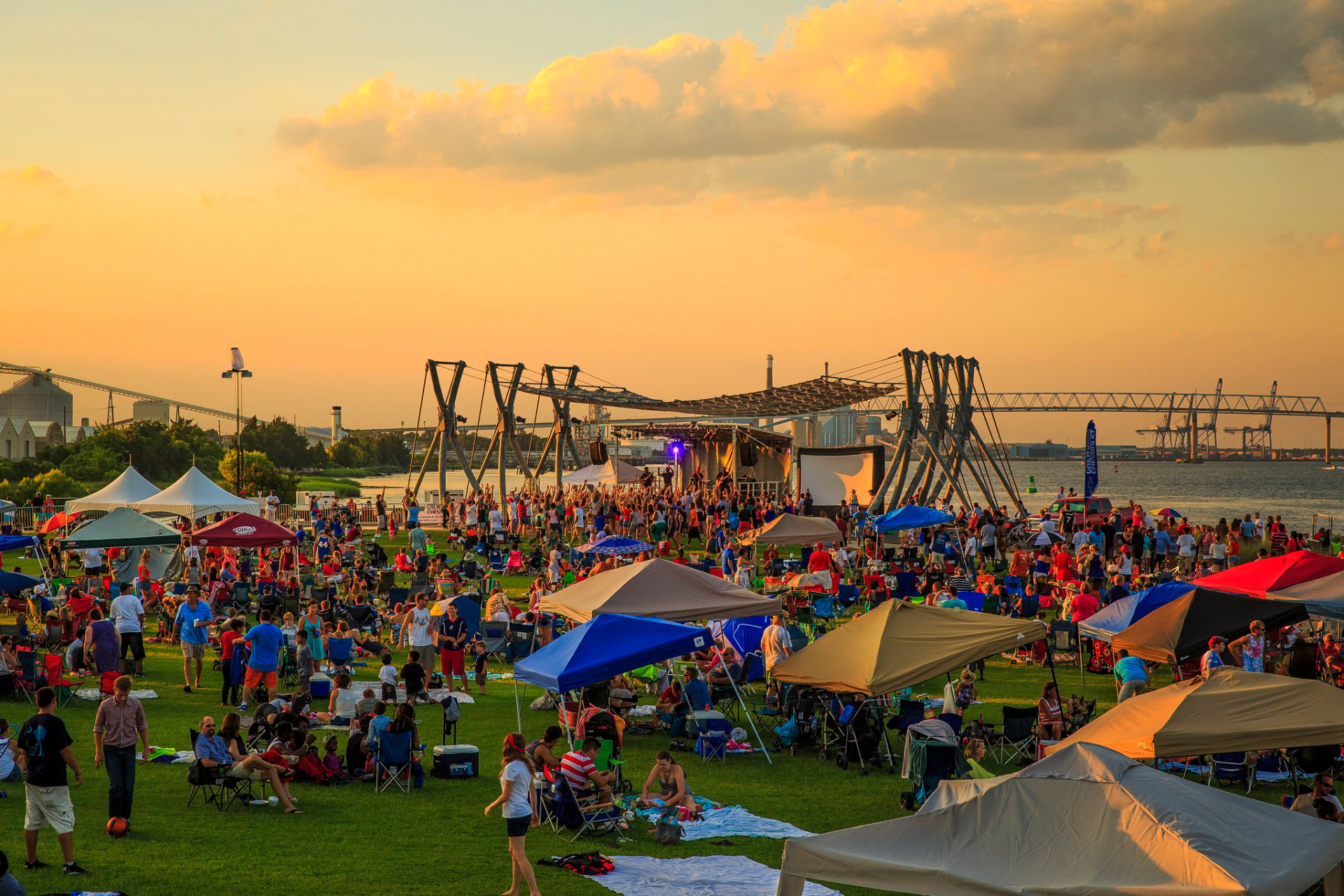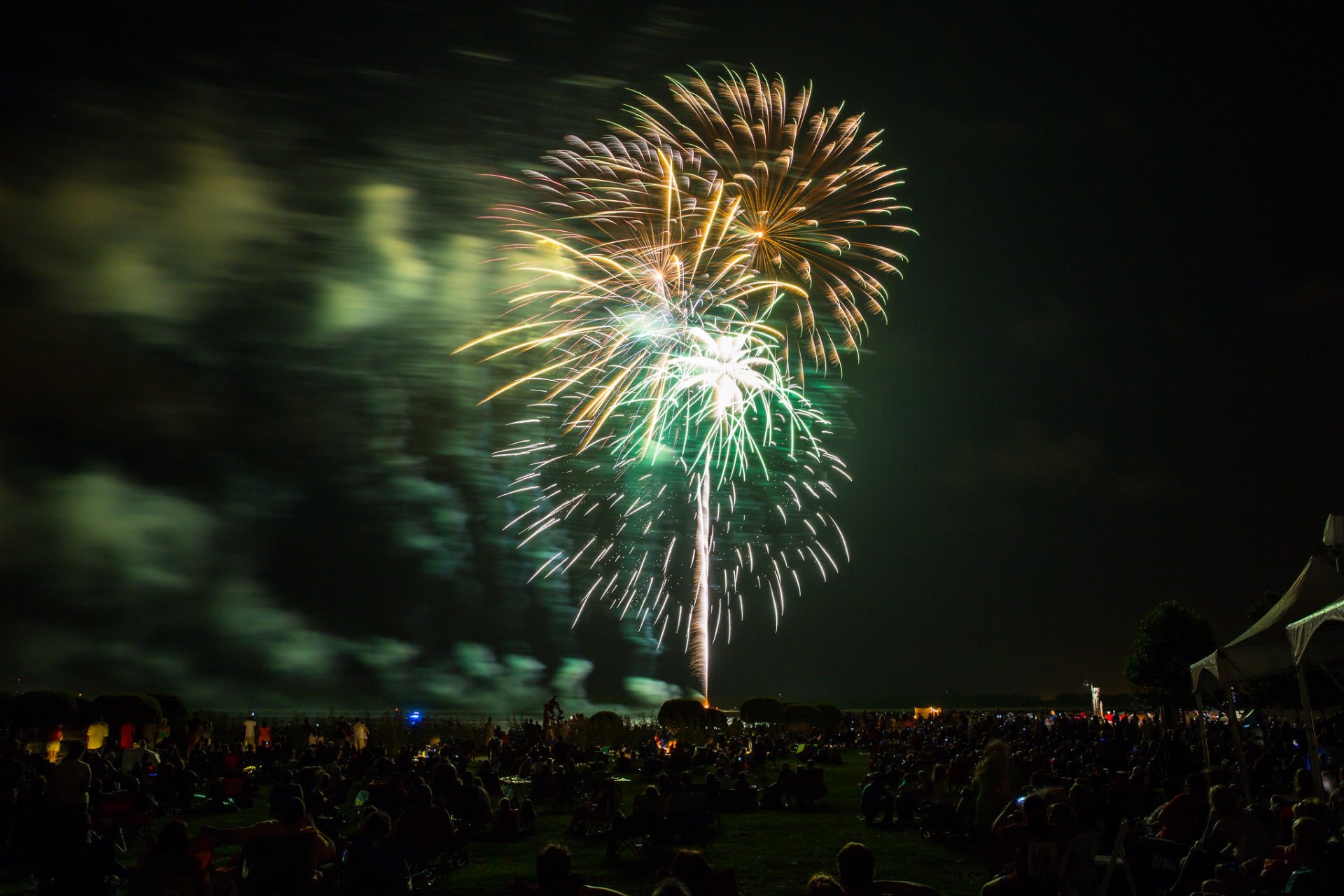 North Charleston's 4th of July Festival
North Charleston/Adam MacConnell
Charleston is one of the most attractive cities for tourists in the U.S. In 2016, it was named the best city in the world by Travel + Leisure Magazine. The Independence Day weekend is a special time to be in Charleston due to an array of fun events. It's a perfect occasion to try Southern barbecue or go on a picnic in one of a dozen city parks. In the evening, you can't miss one of the spectacular firework displays over the waterfront. Charleston Harbor offers special 4th of July Dinner Cruises, or guests can opt for fireworks cruises with The Charleston Water Taxi.
North Charleston 4th of July Festival
North Charleston 4th of July Festival at Riverfront Park is the largest annual event in North Charleston. And the best part is: the festival is free for the public! Starting from 7 pm, Riverfront Park features some big-name musicians, such as Marshall Tucker Band, Mary Wilson of the Supremes, DJ Natty Heavy, Lee Greenwood, and the Blue Dogs. Attendees can bring lawn chairs, blankets, as well as water and snacks to have picnics on the lawn. Located on the banks of the beautiful Cooper River, Riverfront Park is a perfect spot to see the Lowcountry's largest 4th of July fireworks display, which starts at 10 pm.
Patriots Point Fireworks Blast
Every 4th of July, Patriots Point Naval & Maritime Museum, located at the mouth of the Cooper River on the Charleston Harbor, hosts a vibrant Independence Day celebration, starting from 6 pm. 4th of July Fireworks Blast features a pyrotechnic show, food trucks, and live music. Attendees can visit the historic World War II aircraft carrier USS Yorktown and watch the fireworks on Yorktown's flight deck. Guests can bring their lawn chairs for flight deck seating. Tickets are required for this event,
Fabulous Fourth in the Creek
Fabulous Fourth in the Creek is an annual Fourth of July celebration in Goose Creek. It takes place from 6:30pm to 9:30 pm at Goose Creek Municipal Center. The party features fireworks, live music, a variety of food vendors, and free activities for kids. Admission and parking are free of charge.
4th of July Fireworks at Folly Beach
Folly Island is a great summer destination with plenty of sunshine and soft white sand. It's also known for spectacular Independence Day fireworks in the town of Folly Beach. Locals and visitors can enjoy a free Independence Day show after sundown. The pyrotechnic display is launched from 3rd Block West, but it can be observed everywhere on Folly Beach. Mind that the beach and parking area at 3rd Block West will be closed until 11 pm on July 4th.
Find hotels and airbnbs near Charleston 4th of July Events and Fireworks (Map)