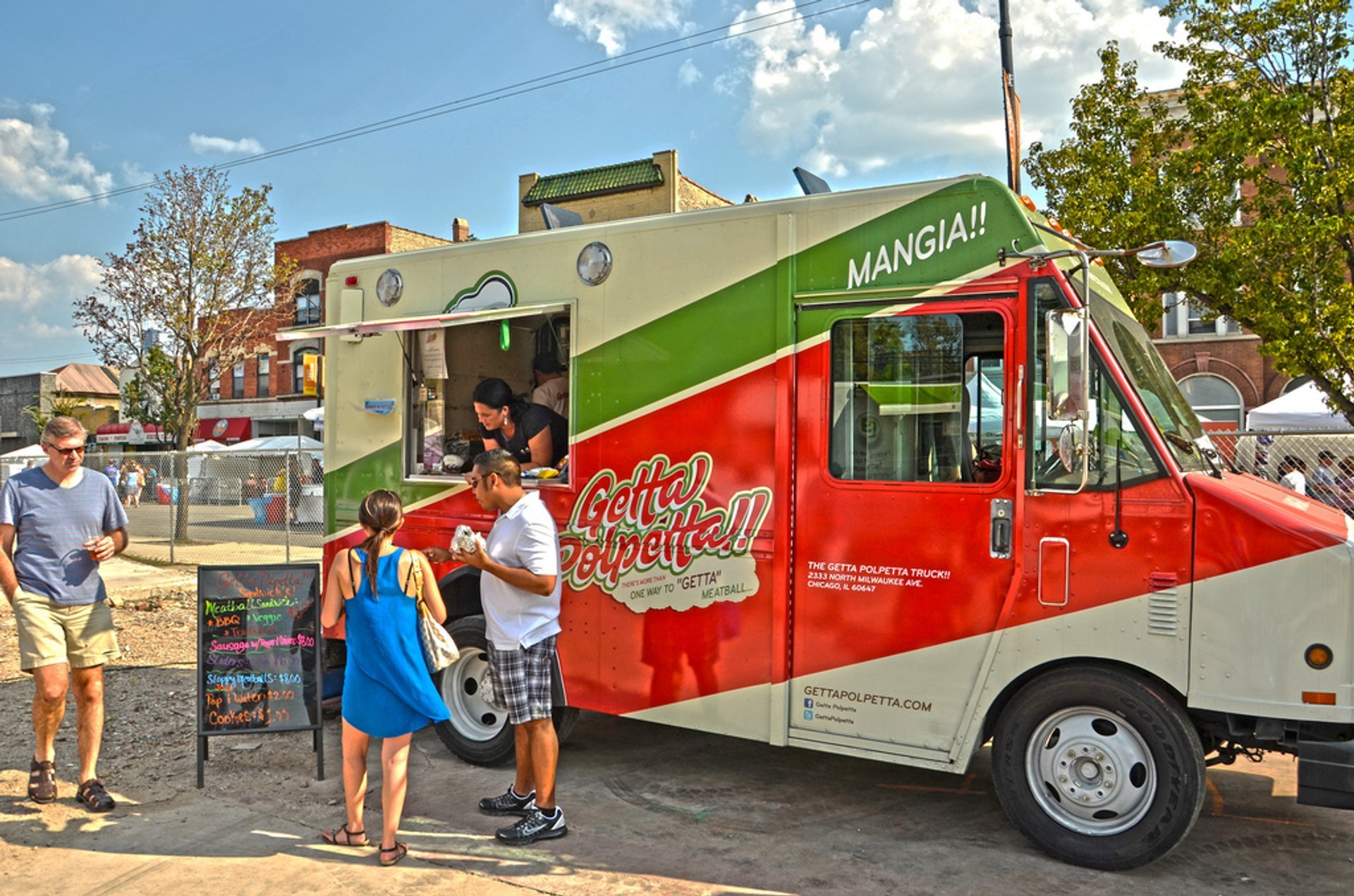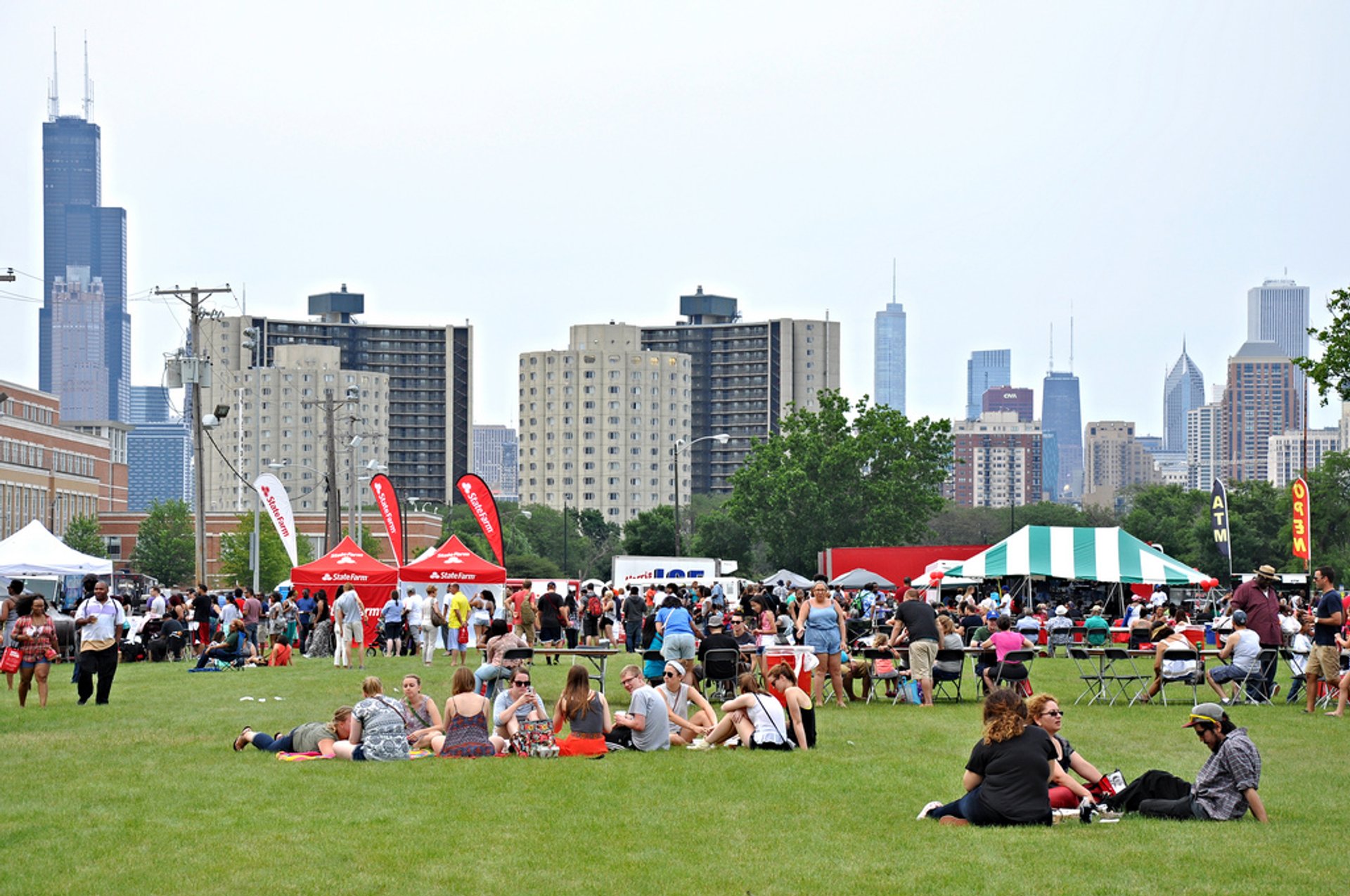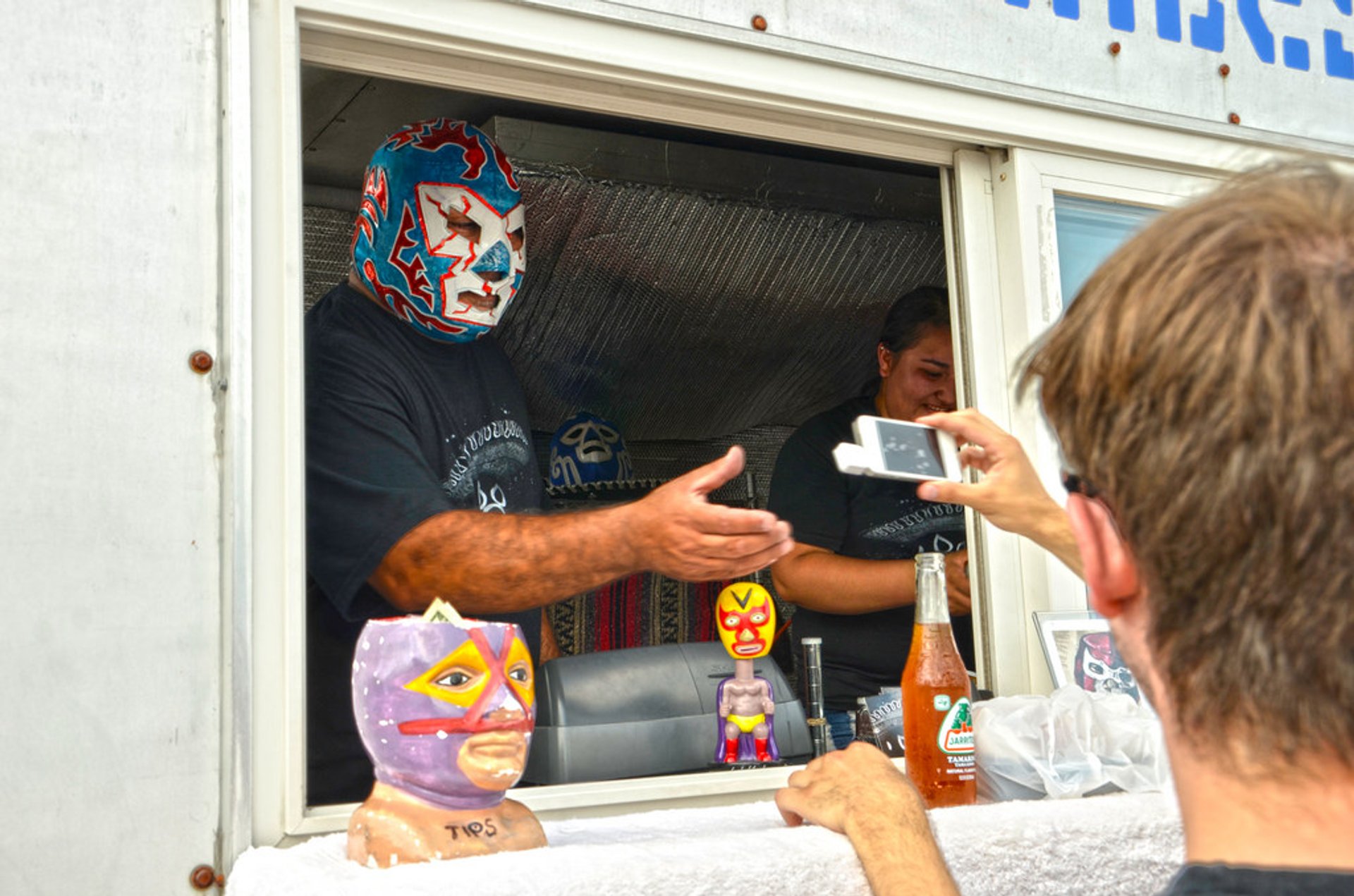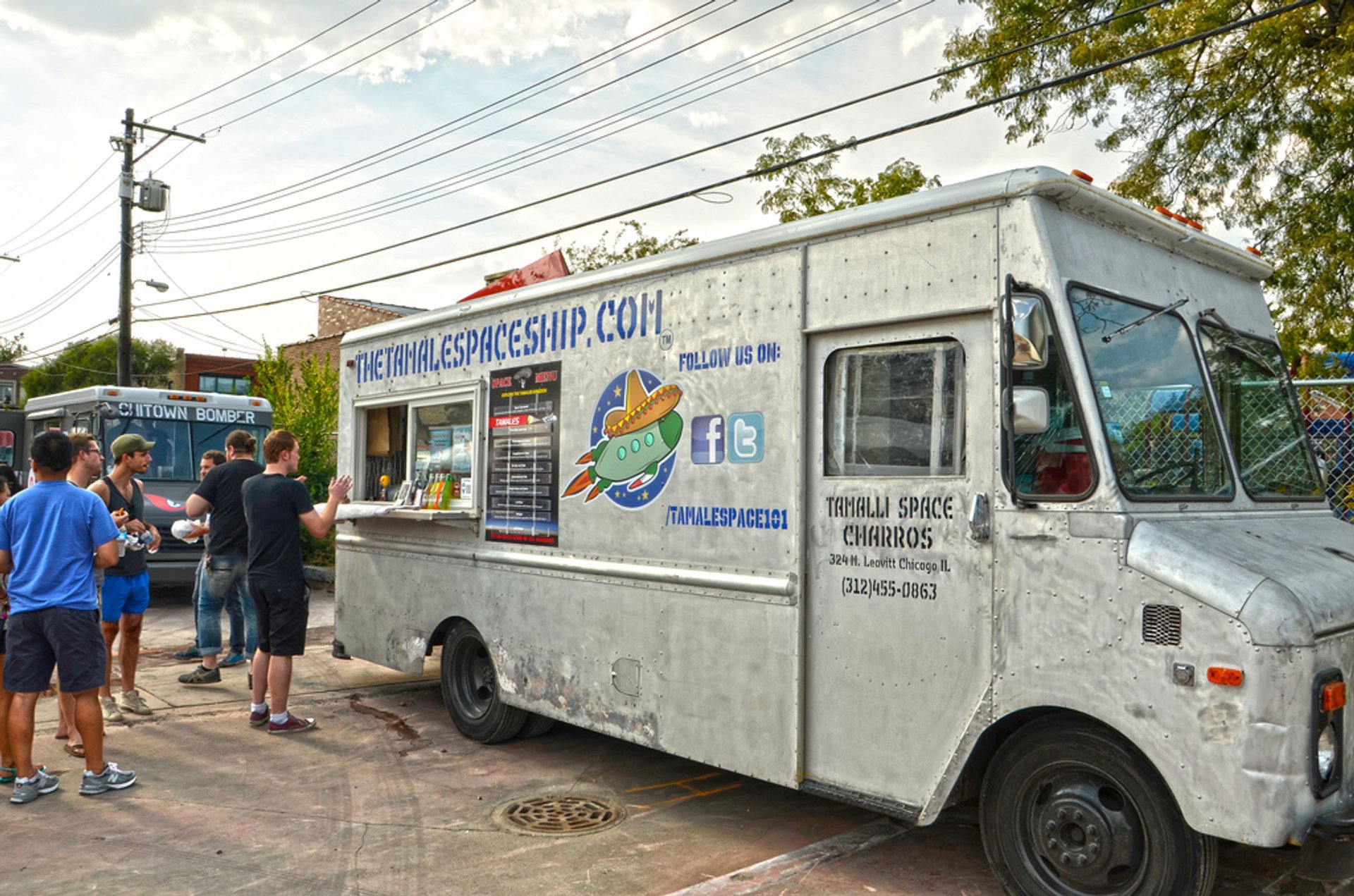 Summer is the season of culinary events in Chicago, and Food Trucks Festival is definitely one of the favorites for locals. About 50 trucks cater almost every cuisine imaginable on Earth. The food truck lineup is provides the biggest choice and diversity in The Windy City.
There is also a fall edition with about 20-30 trucks selling tasty food and drinks, accompanied by games and music to keep everyone entertained. The fall event usually takes place at the LaBagh Woods, Chicago.
Generally, Chicago food truck scene seems to be thriving. Every year, there is a series of similar gatherings attracting people to try something new from the city's best roaming restaurants. Chicago Food Trucks Festival is a family friendly event with plenty of live music and entertainment along the finest mobile eateries taking place annually in the South Loop.
The entrance is free, but you need to register online for any day that you want to attend the festival. There is an excellent infrastructure with public restrooms and outdoor furniture so visitors can easily spend an entire day at the Chicago Food Truck Festival.
Find hotels and airbnbs near Chicago Food Truck Festival (Map)