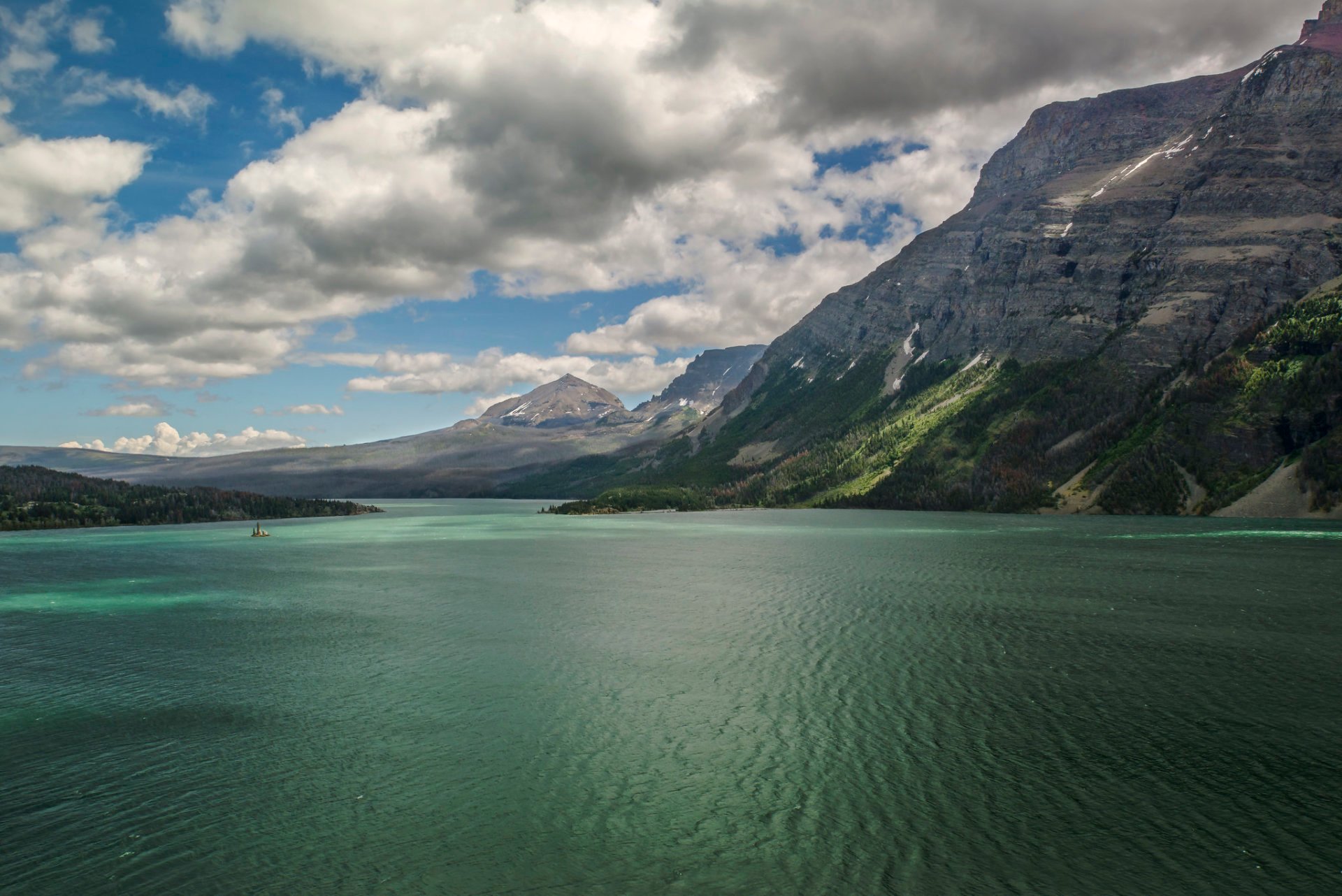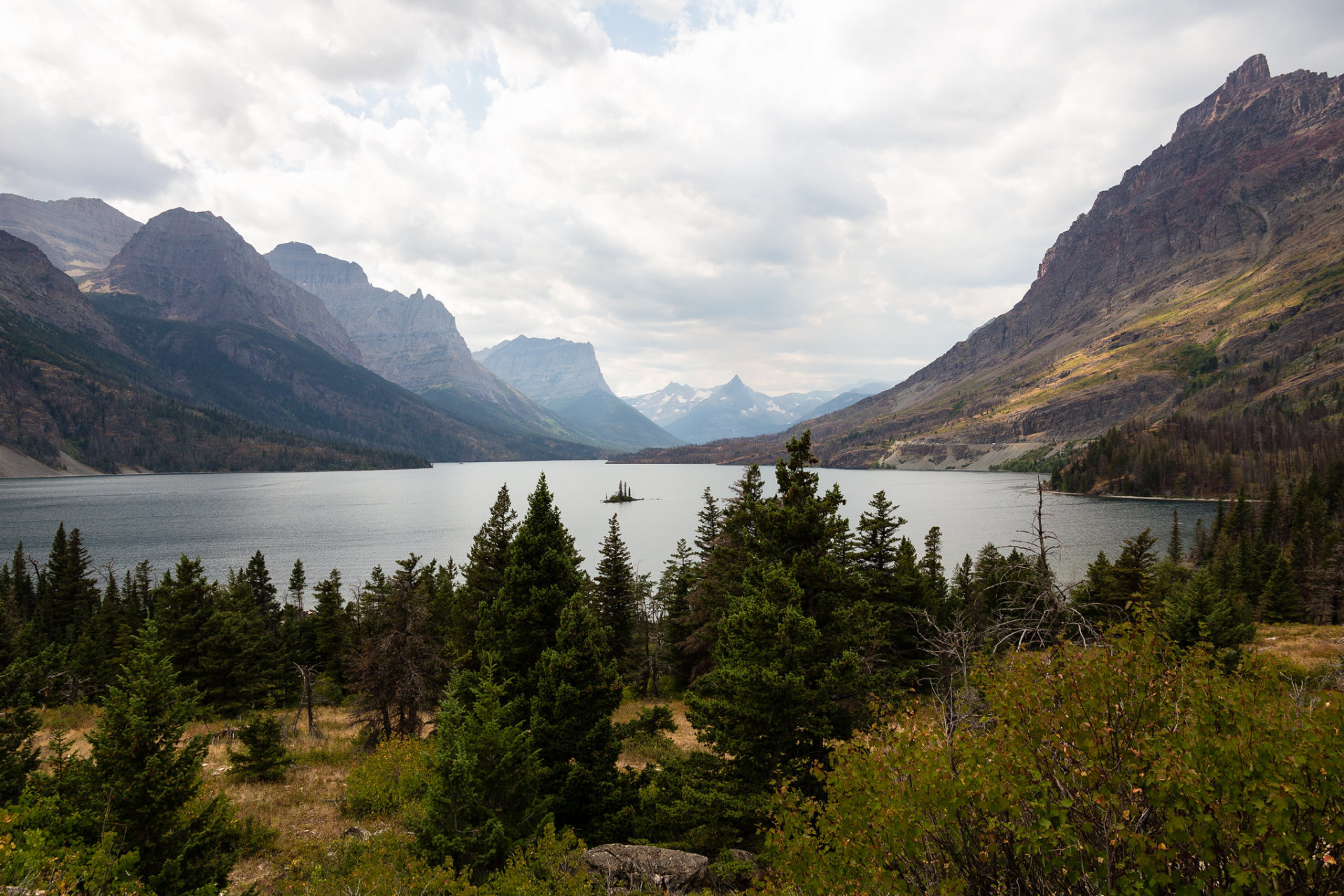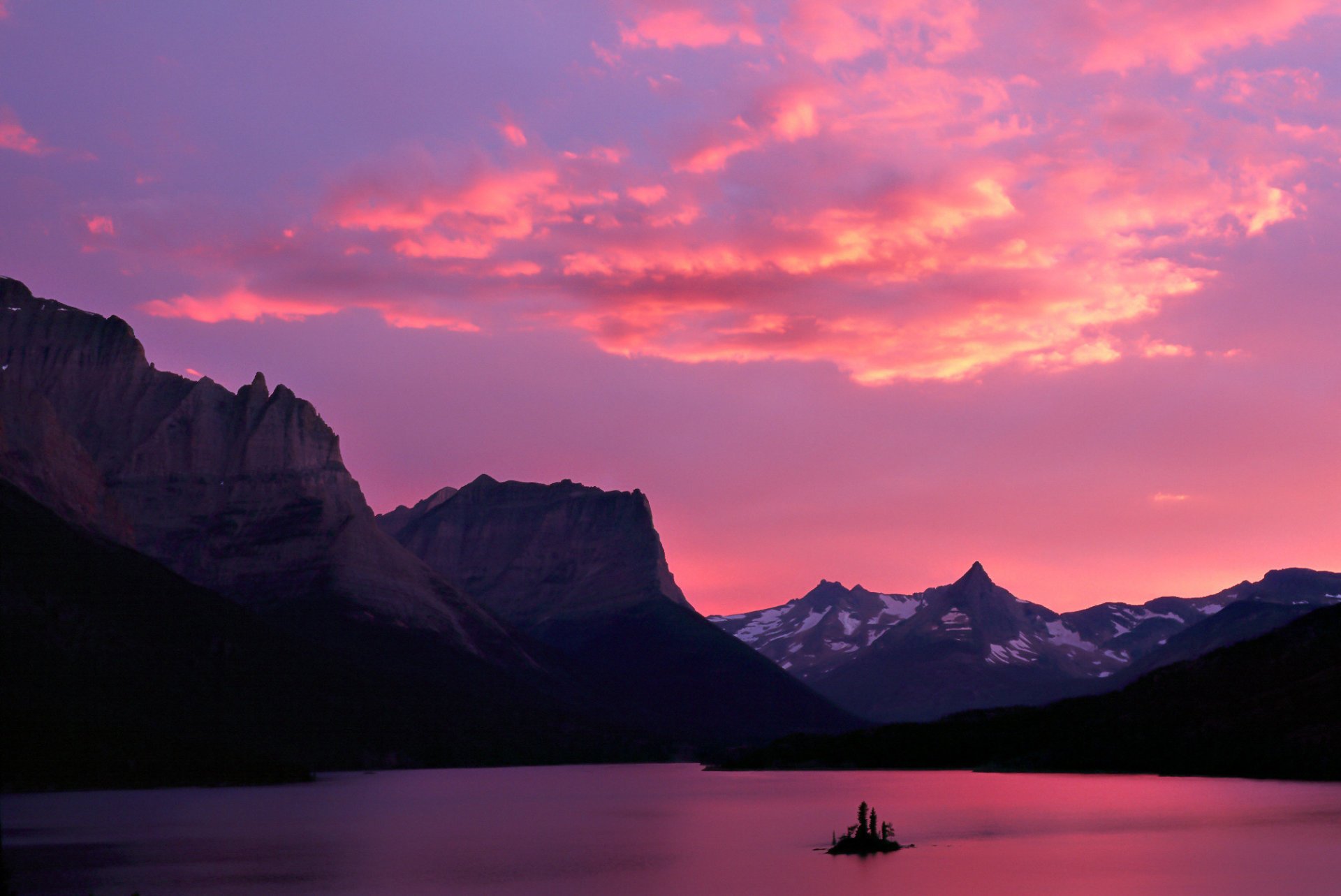 Lake St. Mary is the second largest lake in Glacial National Park. Located in the eastern part of the park, it is 10 miles long (16 km) and lies 1,500 feet (460 m) higher than Lake McDonald. Accordingly, the water here is even colder during the year, and in winter, the lake freezes completely.
Despite such a harsh climate, the lake area is home to many animals, including mule deer, grizzly and black bears, and elk. In the summer, the landscape is decorated with lupine, Indian paintbrushes, and other wildflowers. Fishing on the lake requires a special permit. It is only permitted to catch lake trout (mackinaw).
The legendary Going-To-The-Sun Road runs right along the lake. It is fully open only in the summer, so June, July, and August are the most convenient months for visiting Saint Mary Lake.
The summer season is when the most popular activities on the lake are available: boating, canoeing, and more. For hiking enthusiasts, St. Mary Falls and Virginia Falls trails are an excellent idea. It's a short 2.4 miles (3.8 km) journey in both directions. Both waterfalls can be reached by Going-To-The Sun Road.
Find hotels and airbnbs near Saint Mary Lake (Map)