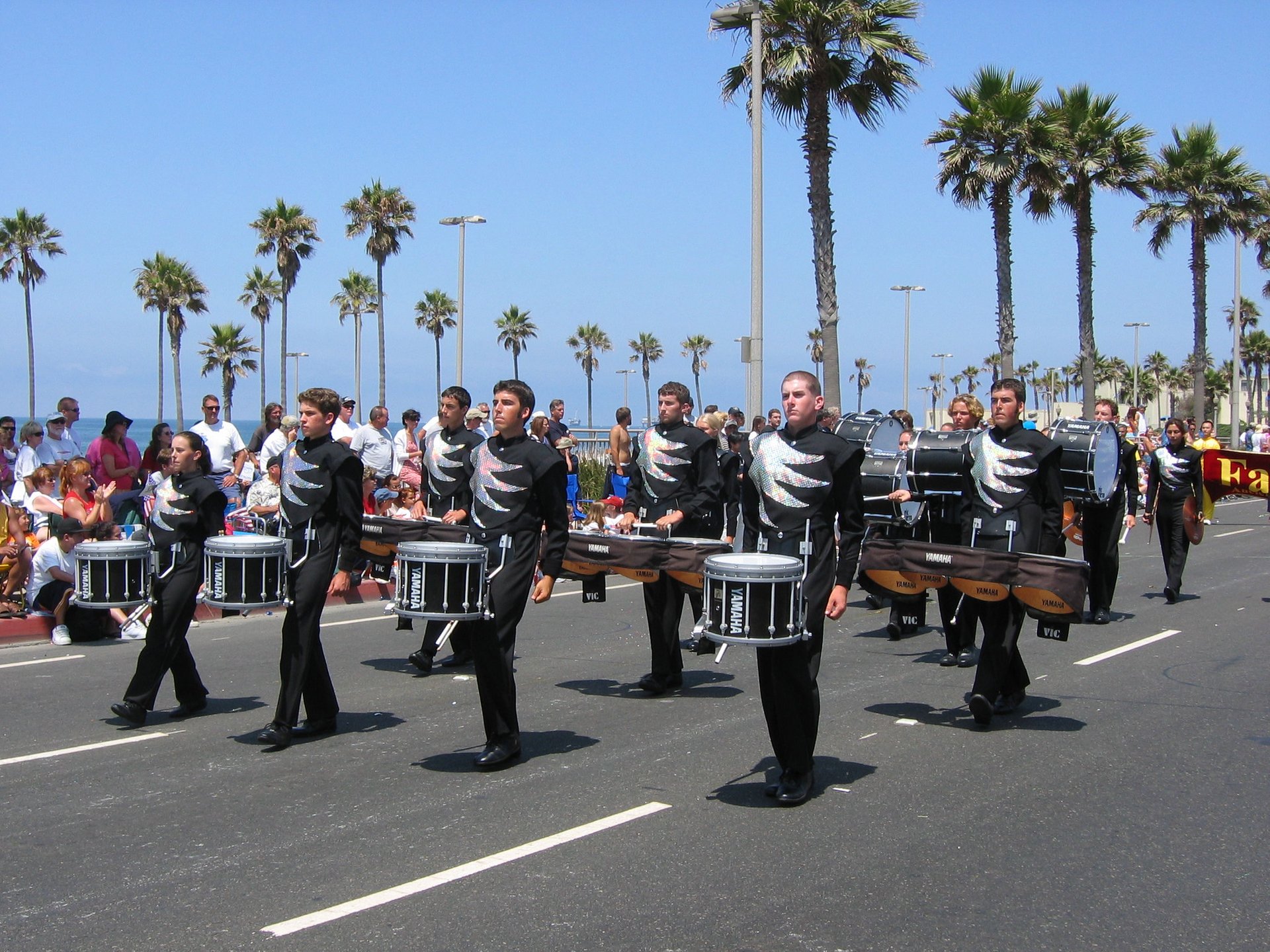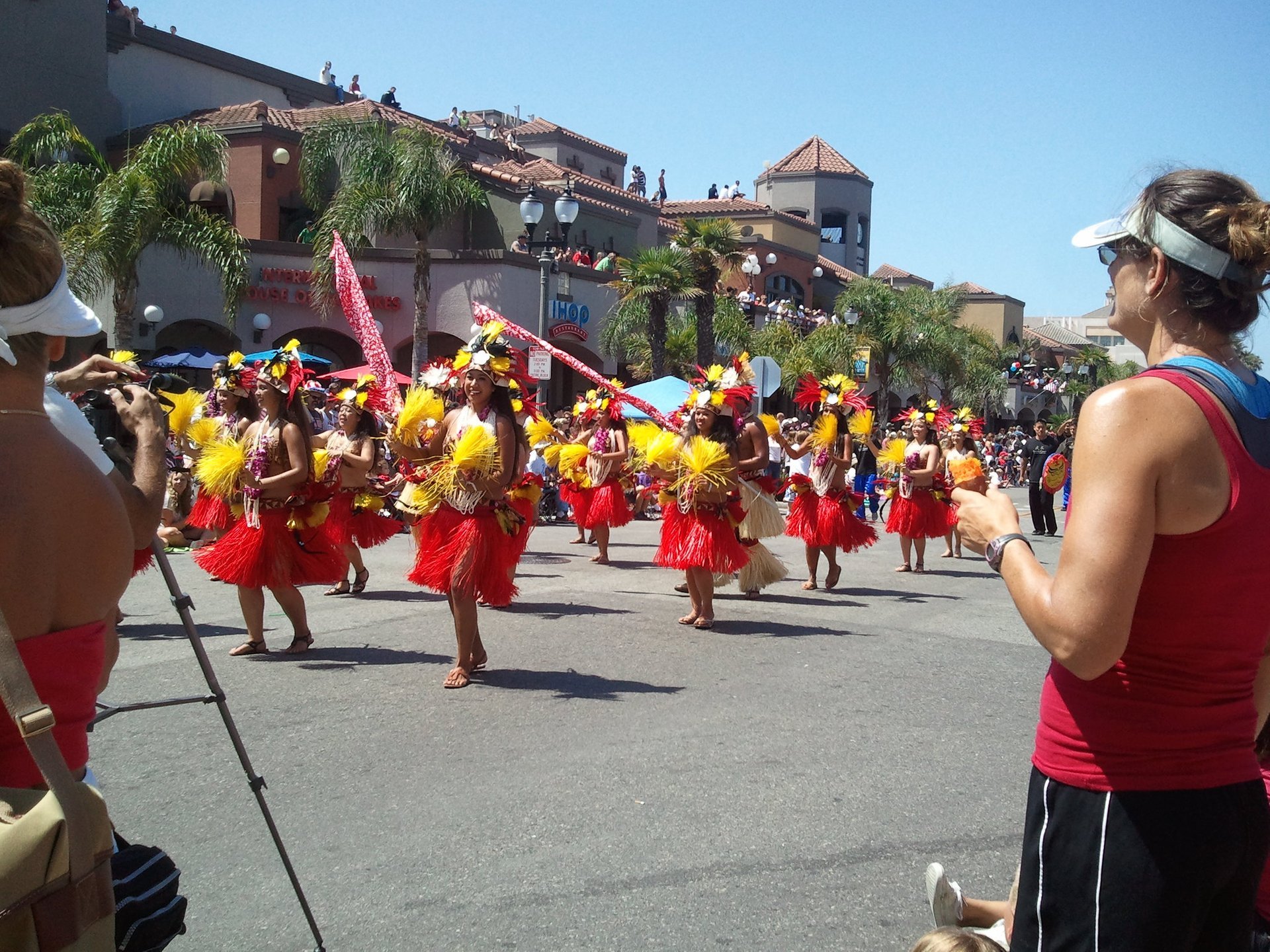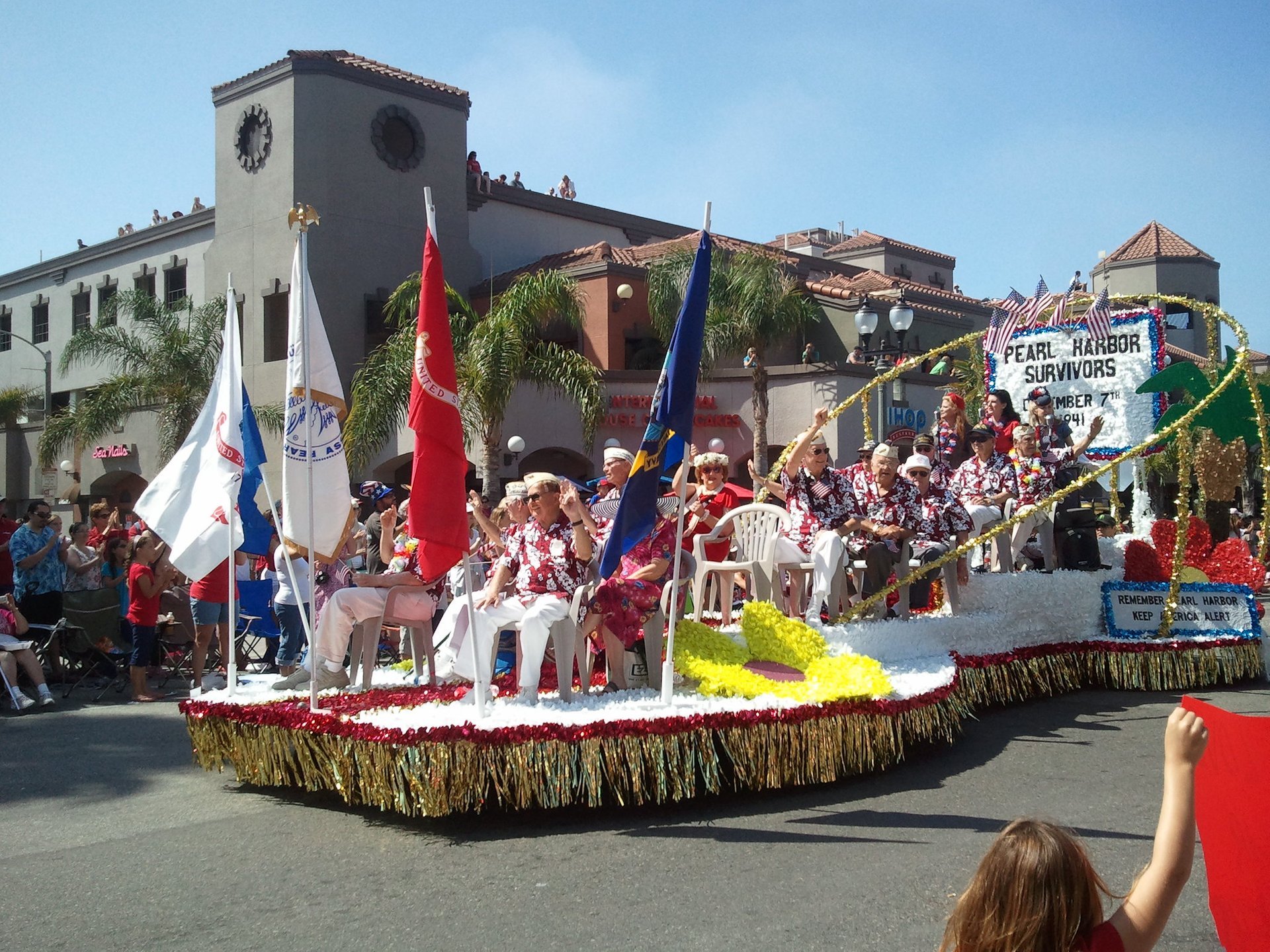 Huntington Beach 4th of July Parade and Fireworks
Featured in
A beautiful seaside city in Orange County, located just 35 mi (56 km) south of Los Angeles, is a perfect place for spending the 4th of July weekend. Its colorful parade and fireworks attract about 50,000 people annually.
The Fourth of July Parade (July 4, 2023)
The massive parade, which dates back to 1904, starts at 10 am. This two-hour procession moves along Main Street and features dozens of floats, marching bands, and celebrity guests. Over the years, it was attended by astronaut Buzz Aldrin, Hollywood stars like Patrick Warburton, Tim Conway Jr., Jerry Mathers, and Joe Mantegna, and famous athletes like Tony Gonzalez, Tito Ortiz, and Hank Conger.
The best spots to view the parade are located along the Pacific Coast Highway. The stretch of PCH starting from 8th to Main Street, the shopping area on Main Street, and Lake Park area are considered to be good viewing locations.
Pier Plaza Festival (July 1–4, 2023)
After the parade, visitors can enjoy some food, live entertainment, and shopping stalls at Pier Plaza Festival, next to the Huntington Beach Pier. Festivities there last from 10 am to 9 pm through the whole 4th of July weekend. Live concerts, food and craft vendors, lots of family activities—the program keeps visitors busy all day long. Runners can also enjoy the Surf City Run 5k on the morning of July 4th.
Fireworks on the Pier (July 4, 2023)
A spectacular fireworks display tips the 4th of July celebrations in Huntington Beach. The pyrotechnic show features about 1,300 rounds of fireworks that are launched over the Huntington Beach Pier. If your hotel room has an ocean view, you can watch fireworks from your balcony or join people around fire pits on the beach. Huntington Beach also offers tickets to watch the fireworks show from the seating area on the pier.
HB Block Party on Main Street (June 30, 2023)
Block Party on Main Street usually kicks off the annual Independence Day celebration. Dozens of local vendors line Main Street, offering delicious foods and beverages. Live bands perform on stage, creating a joyous atmosphere from 5 to 9 pm. Also, Main Street neighborhood bars and restaurants open their doors to all revelers celebrating the upcoming holiday.
Find hotels and airbnbs near Huntington Beach 4th of July Parade and Fireworks (Map)
Huntington Beach 4th of July Parade and Fireworks
Featured in