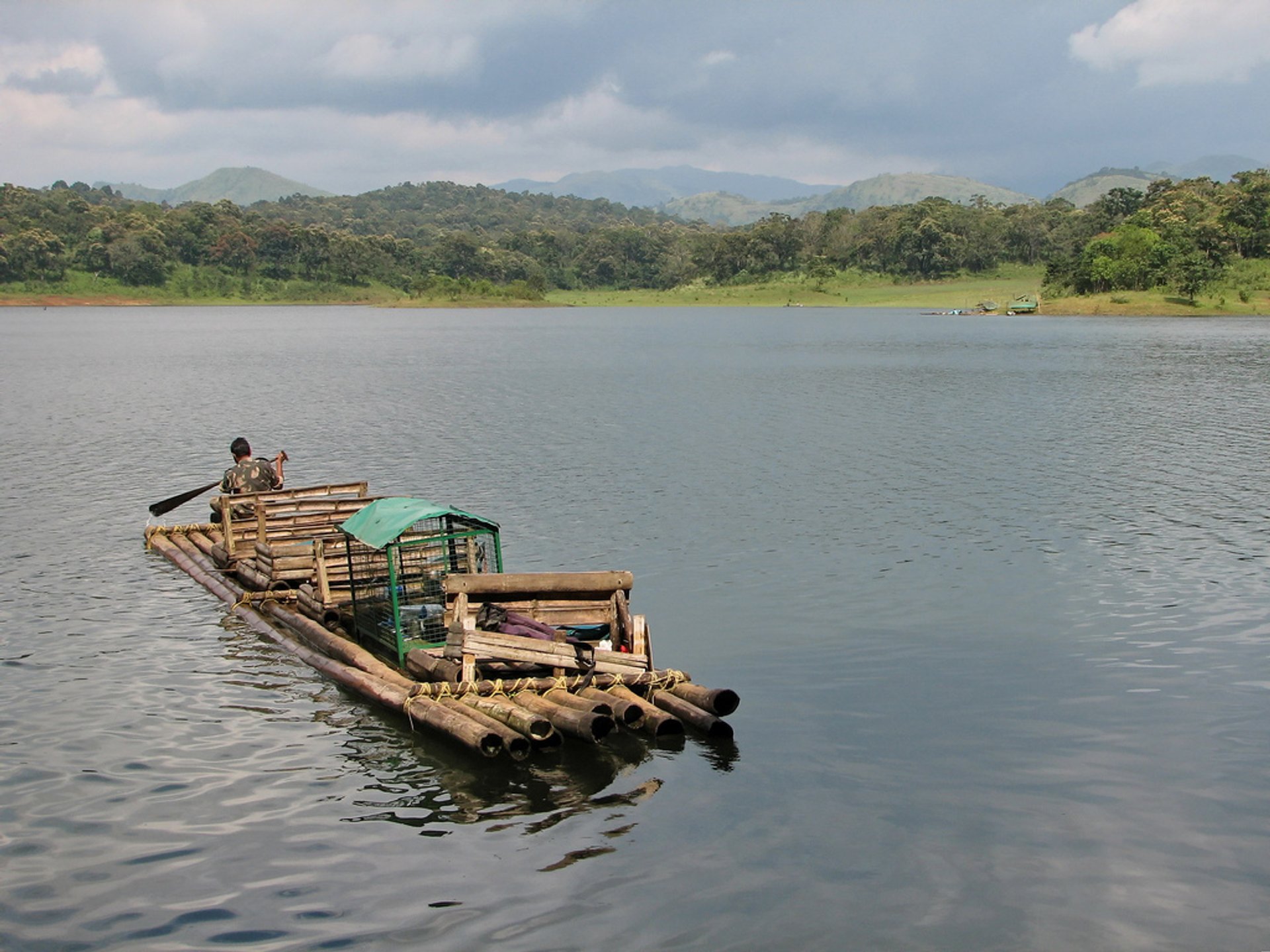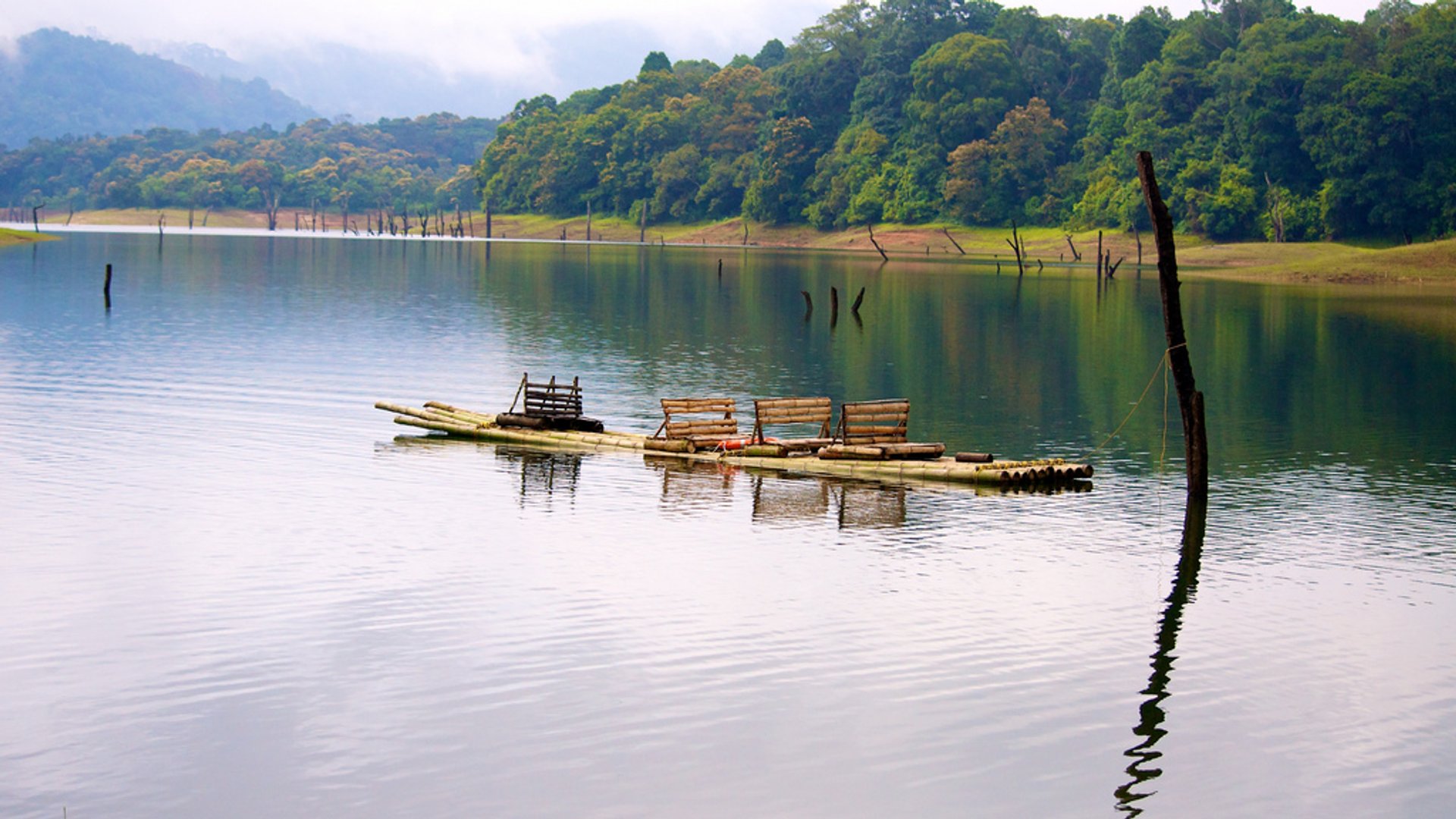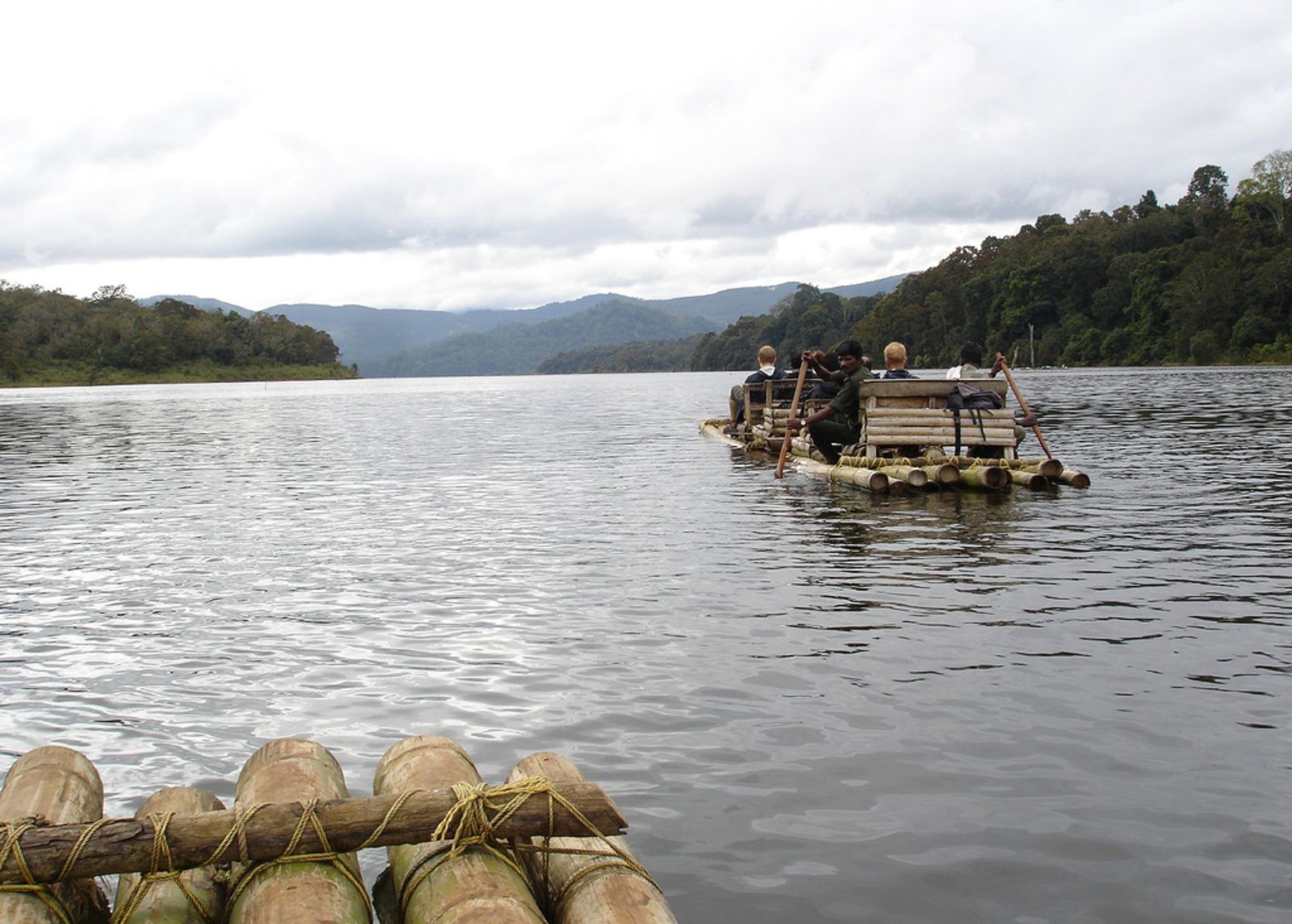 Bamboo rafting is one of the preferable programs in Periyar tiger reserve, one of most diverse and rich biodiversity spot in the Western Ghats and you definitely shouldn't miss it.
This fascinating reserve in Thekkady is a great chance to enjoy your leisure in the Mother Nature's womb. Nature in Periyar reserve is quite diverse: different wild animals, dazzling flower hues, bright wing patterns of butterflies, etc. And the most spectacular thing to witness—a reflection of the forest-clad hills on the lake. Everything is there for you to discover!
The trip usually commences by 8 in the morning and will conclude by 5 in the evening. Tourists are divided into teams, and each of it includes ten people accompanied by four guides and an armed forest guard. Most of these guides belong to the tribal communities, who are familiar with every corner and cover of a jungle. During the rafting, breakfast, tea, snacks and packed lunch are also provided.
And if you want to spend much more time in the dense forest, there is an option to stay bamboo accommodation in Jungle Inn. Climate-wise, more auspicious for bamboo rafting are early spring months from February to March.
Find hotels and airbnbs near Bamboo Rafting (Map)