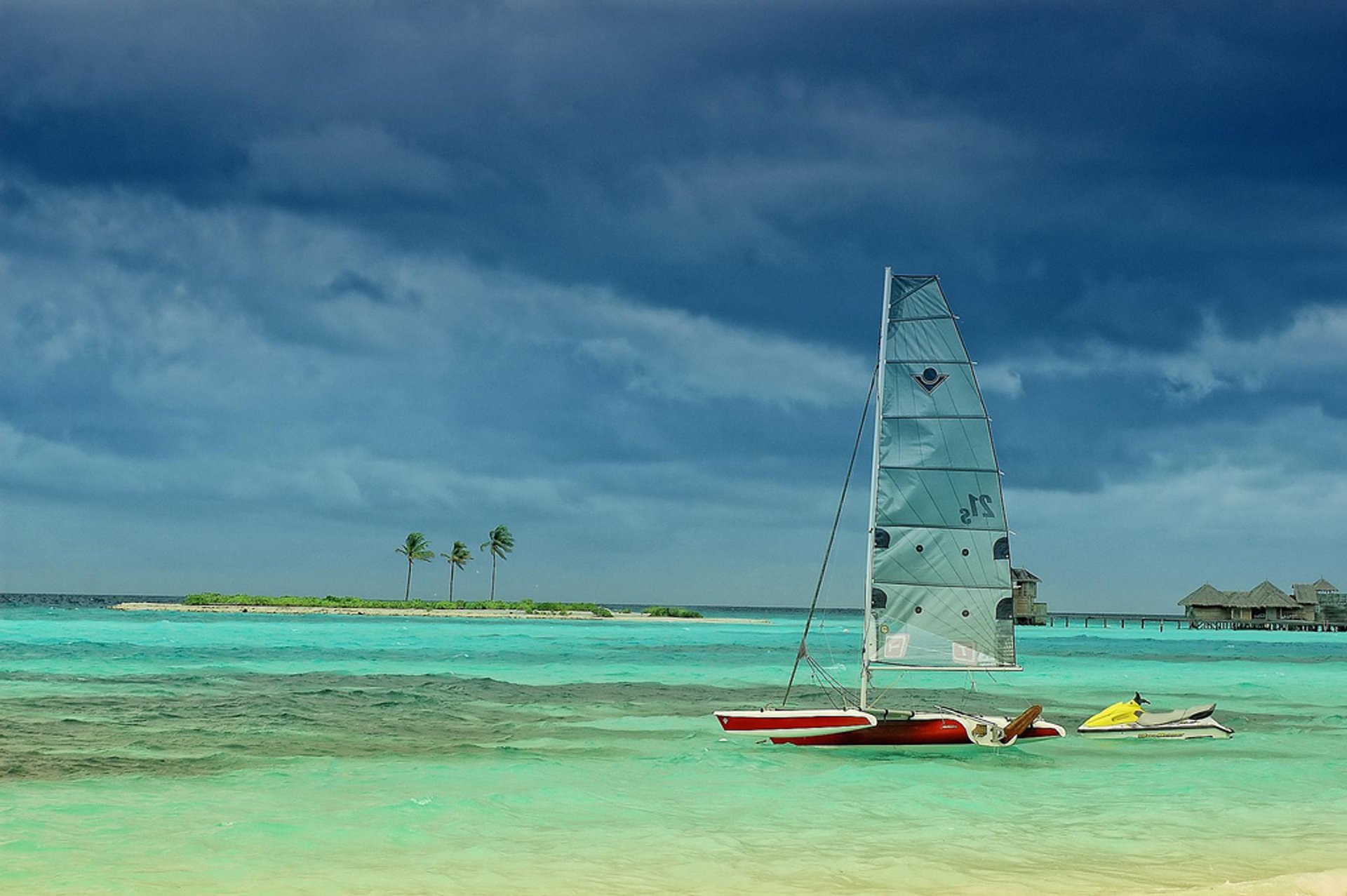 Show accomodations nearby
Sailing in the beautiful blue waters of the Maldives is a favourite activity of the islands. A catamaran that has two parallel hulls with the sail in the middle is very popular here because it is quite spacious and more stable than a regular boat. If you want to see more of the Maldive's nature and stunning sunsets, catamaran sailing will be a great adventure for you. You can rent a smaller catamaran for yourself or a bigger one with a crew and a powerful engine that allows greater speeds if you are planning on travelling longer distances.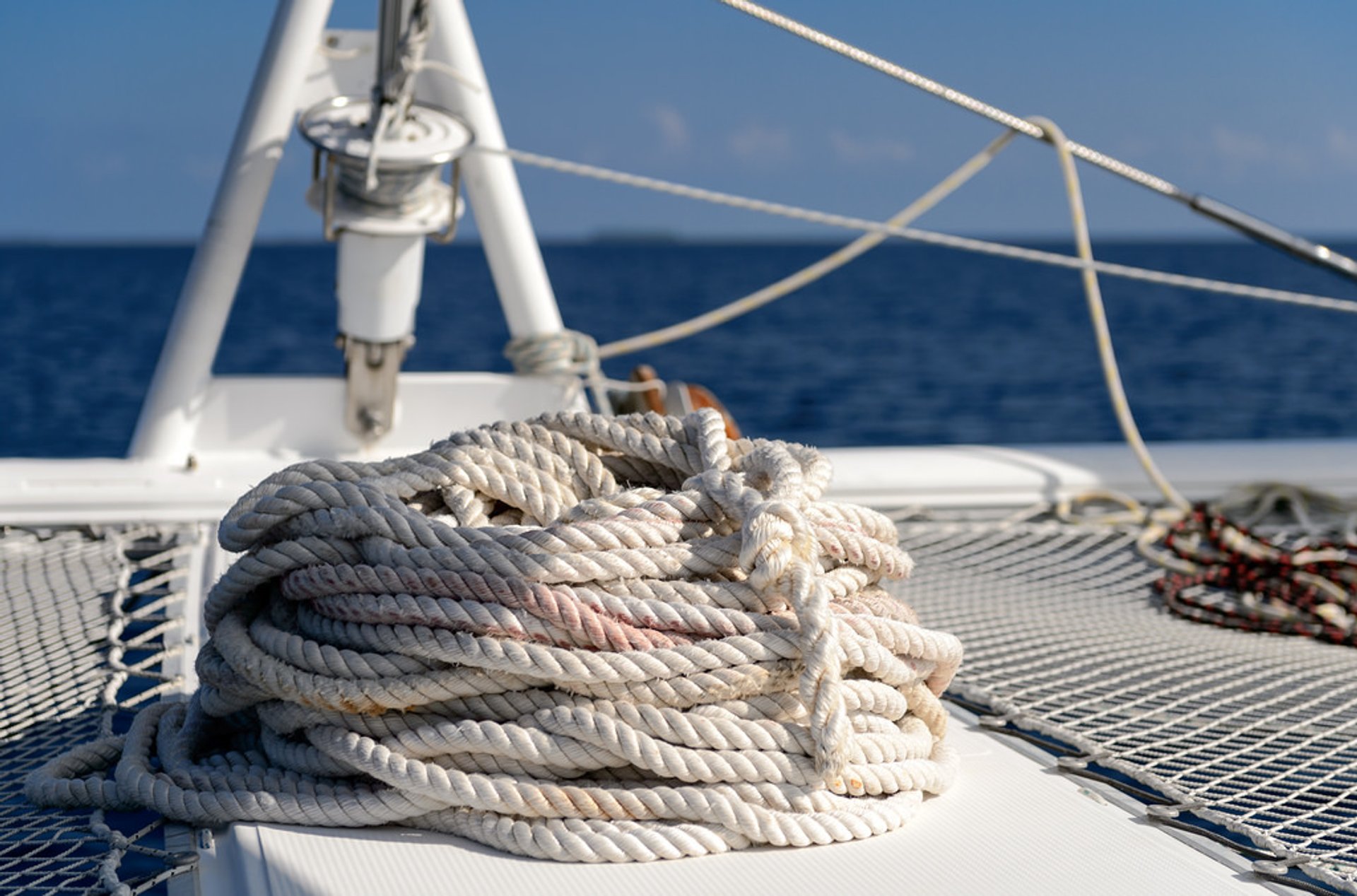 The low draft makes the catamaran a suitable vessel to explore coral reefs and atolls with, which the Maldives are so famous for. Most visitors prefer to rent a catamaran with a guide and crew to see the great sea life, to go snorkelling and to find the best swimming spots. Sailing on a catamaran will be a great experience that you will remember for a long time. The best time for sailing in the Maldives is during the dry months from November to April.
Catamaran Sailing Featured in