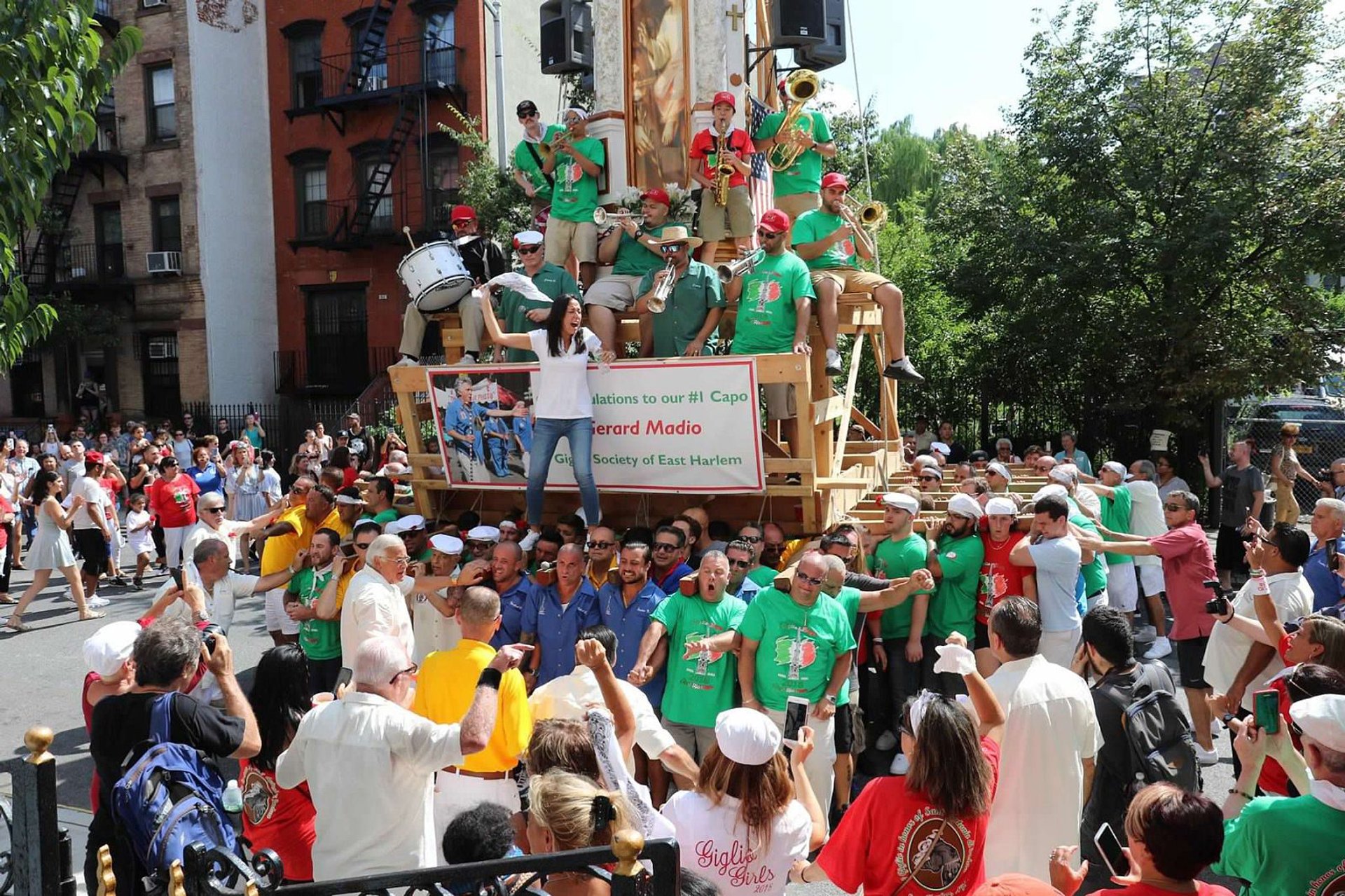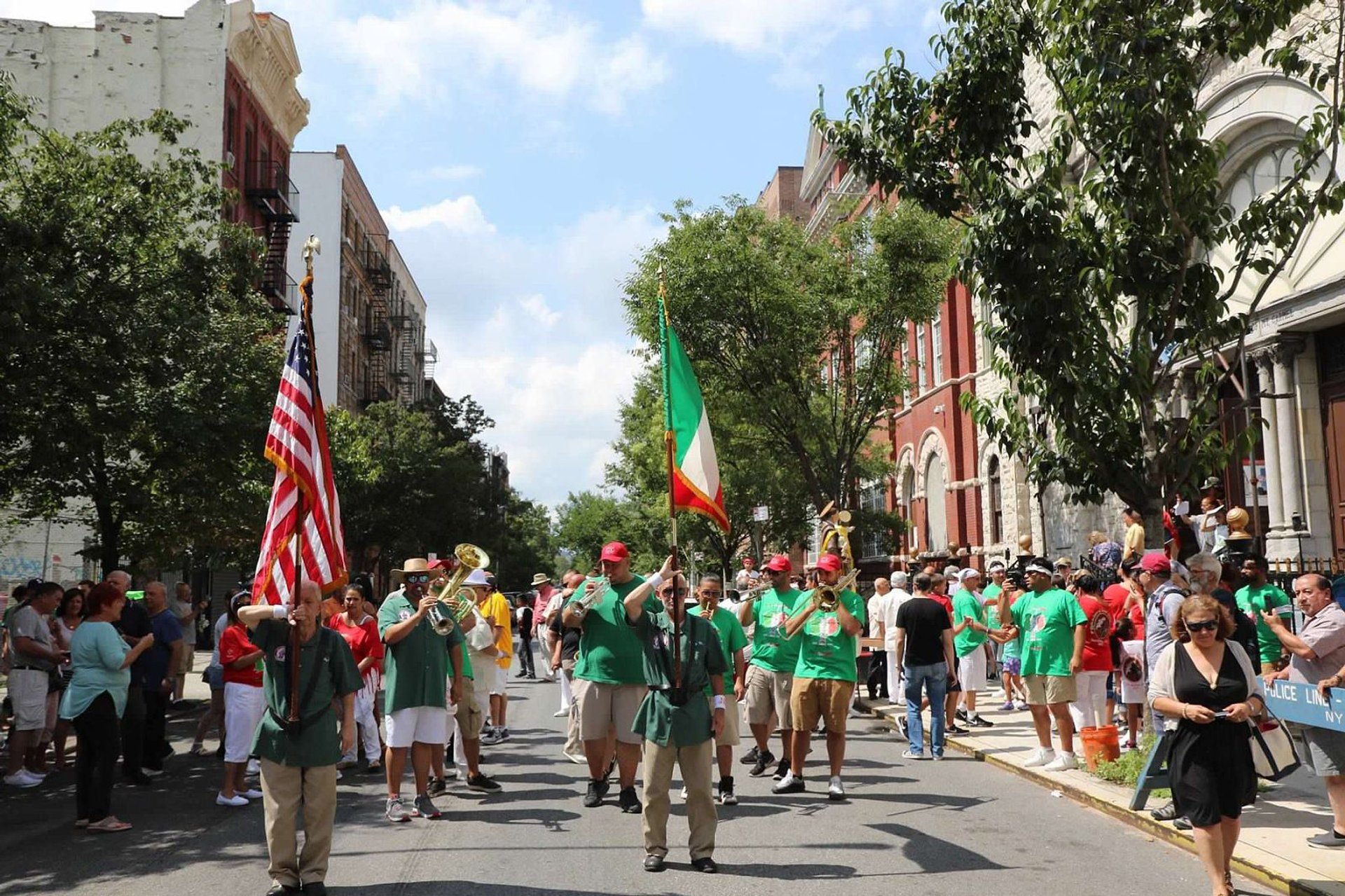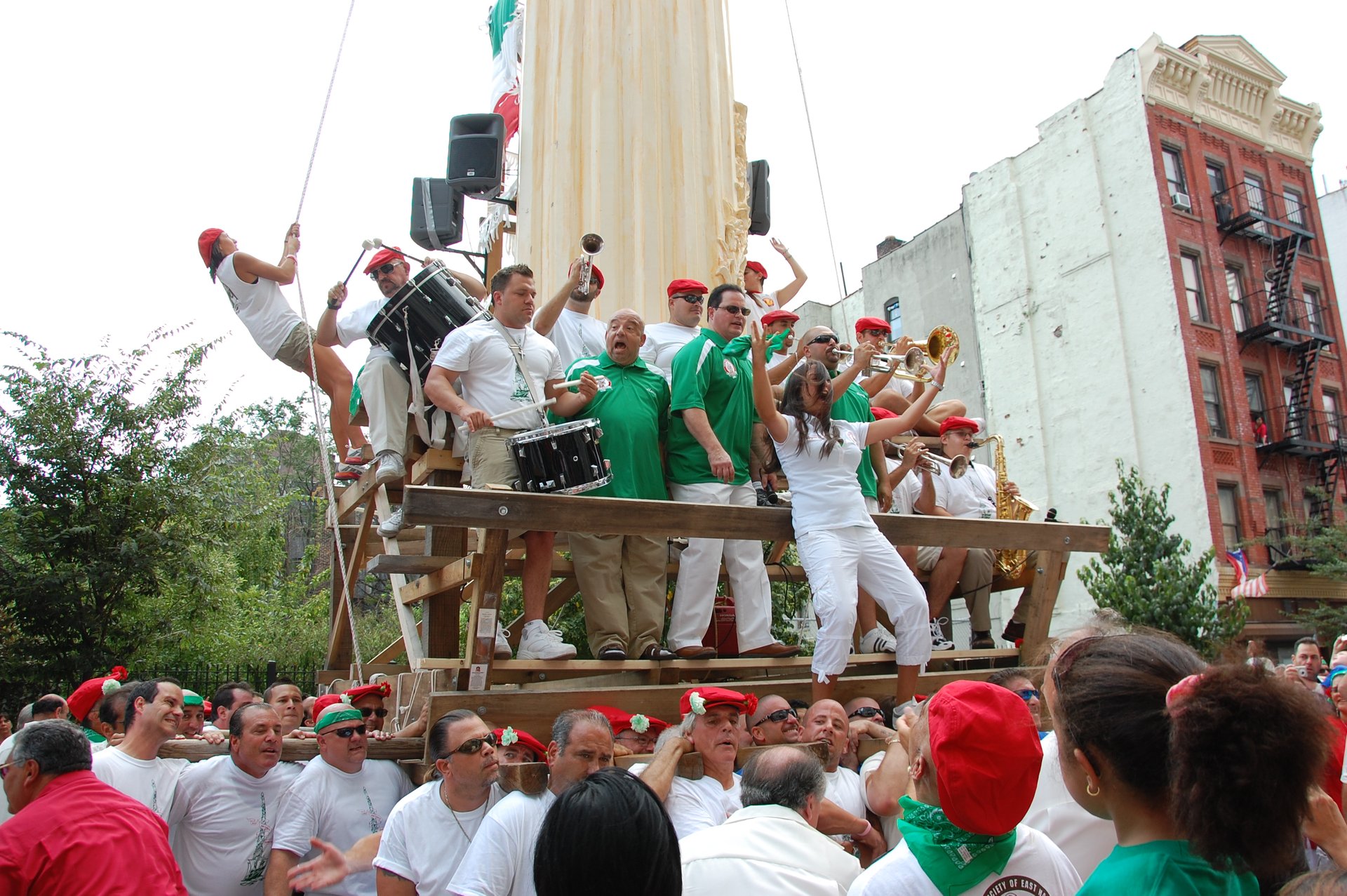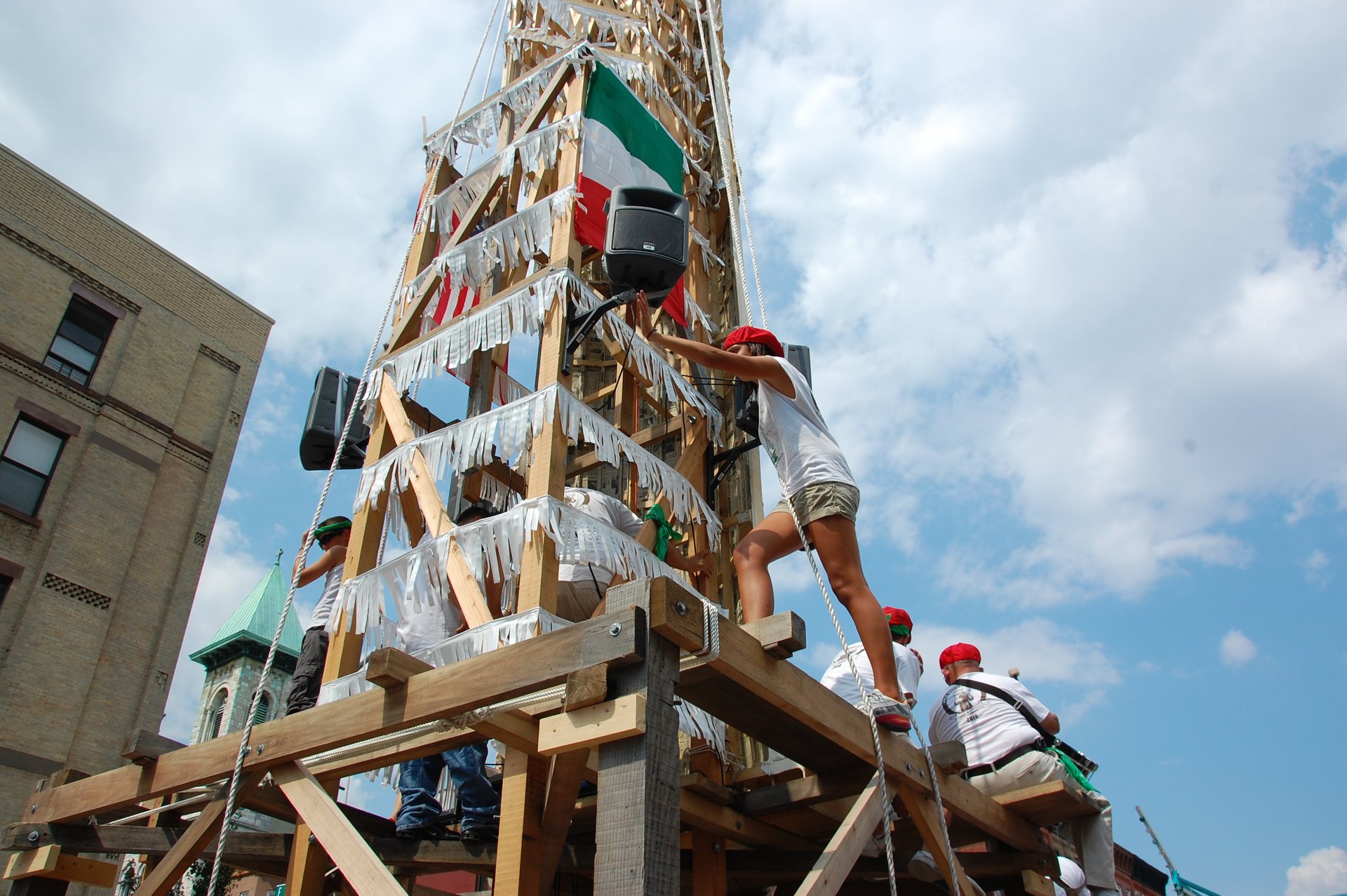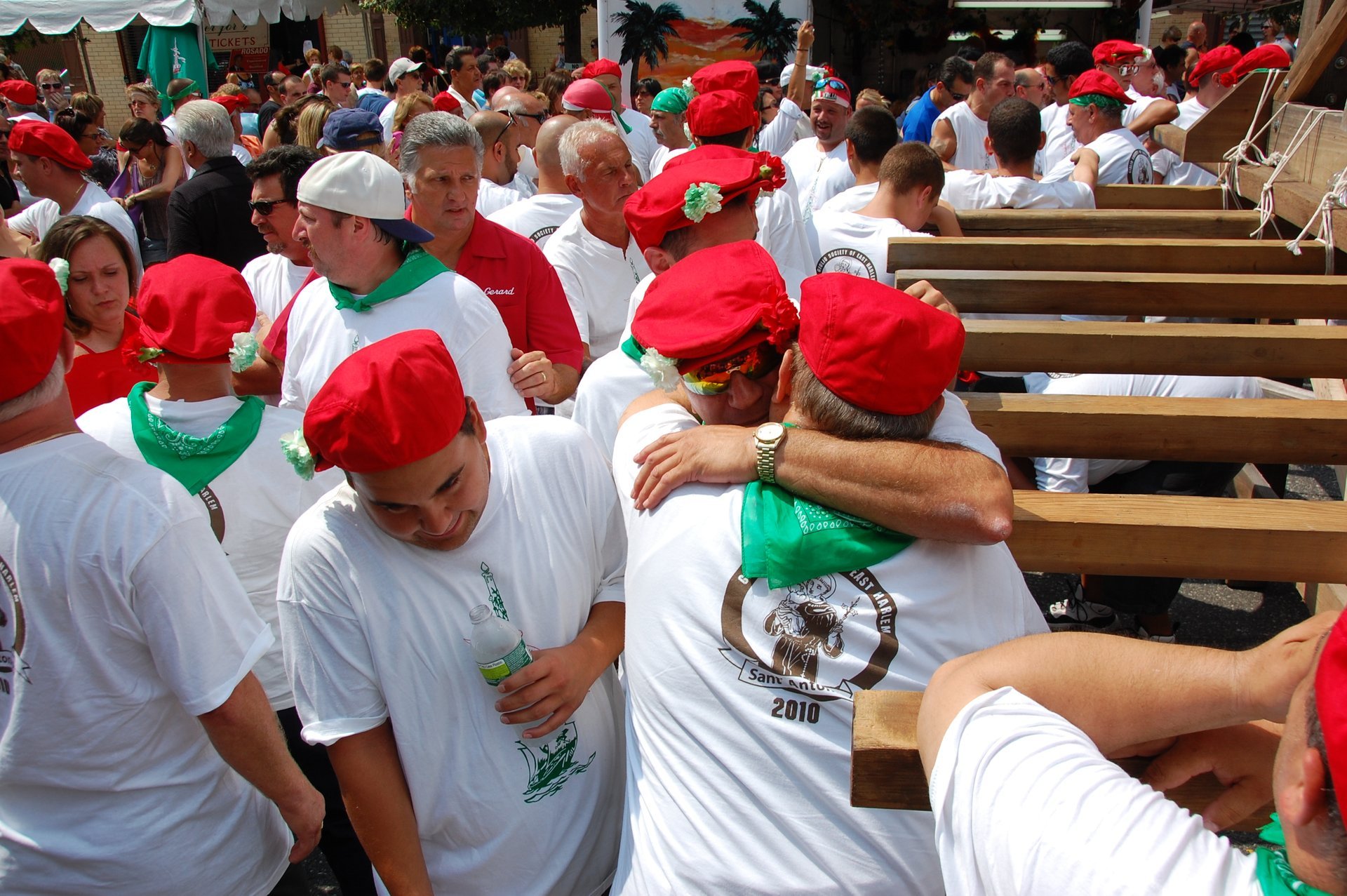 East Harlem Giglio Feast or the "Dance of the Giglio" is an Italian festival originated in Brusciano, Italy. Celebrations take place every second Sunday of August to honor St. Antonio at Pleasant Ave. between 114 and 116 Streets in East Harlem, New York. The Feast originally started in Italy in 1908, while New York City tradition was initiated in 2000 by The Giglio Society of East Harlem, a devoted group of American Italians who honor Sant Antonio and their ethnic traditions.
The Annual Italian Festival in East Harlem is held in very much the same fashion as it happens every year in Brusciano. Participants build a Giglio statue and are dance with it through the streets of New York.
One of the crucial components of each Giglio is the face. Each year participants make it from scratch according to specifications of the Maestro di Festa (or Master of Ceremonies). The papier-mâché face is traditionally adorned with saints and colorful flowers, lily (giglio in Italian) being the most prominent of them.
The moving platform also hosts a multi-piece band with several singers. Live music is an integral part of the Giglio dancing procession as it inspires and syncs the lifters and cheers up spectators.
Every year members of Giglio Society of East Harlem carry a three-ton, 80-foot Giglio tower on their backs. The festive procession starts on the streets of Italian Harlem. Other entertainment at the festival includes live music, dances, sausage and pepper eating contest, and much more. Children will have their own Dance with the Giglio as well as clowns, entertainers, and various activities.
Find hotels and airbnbs near East Harlem Giglio Feast (Map)