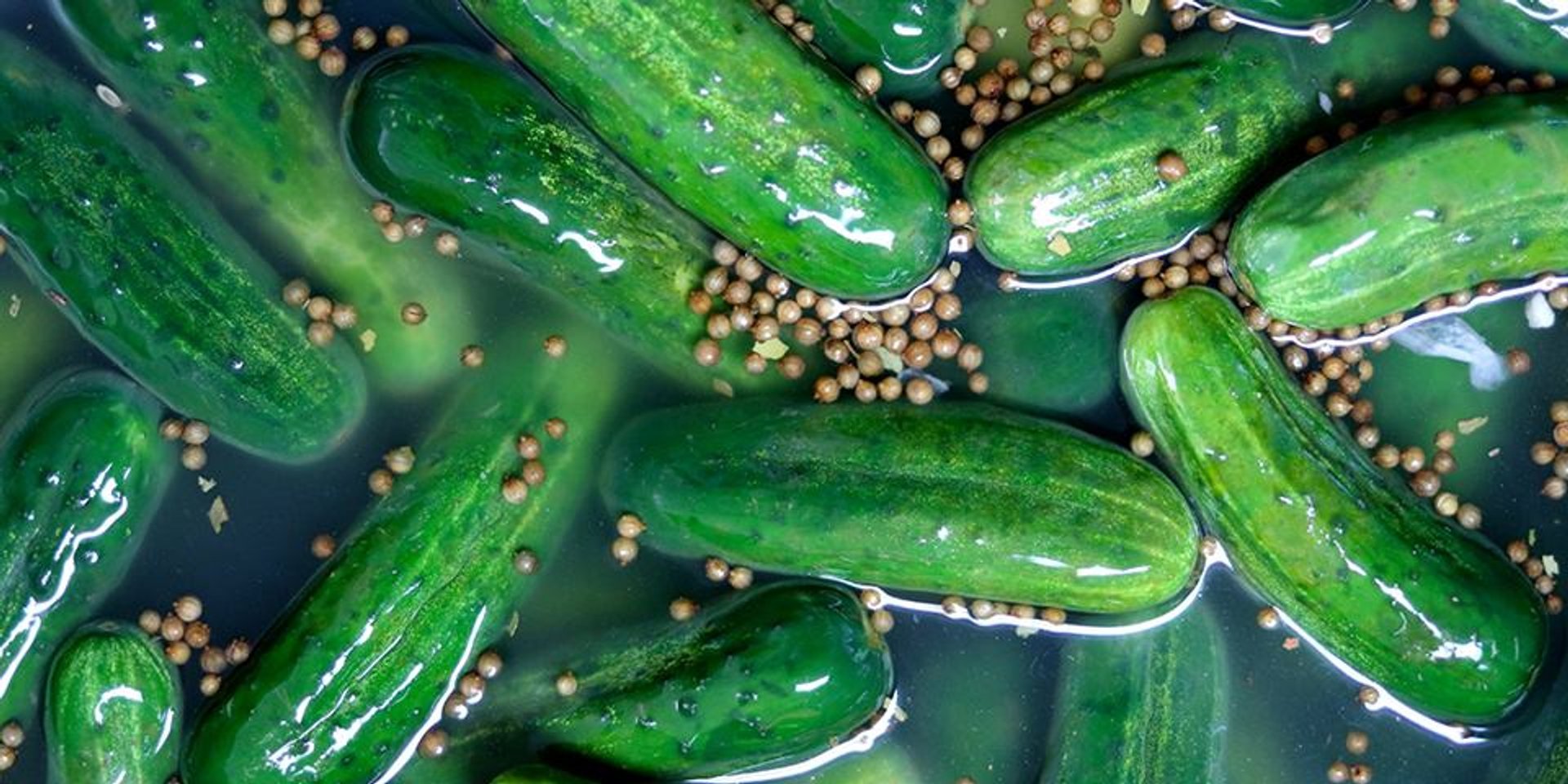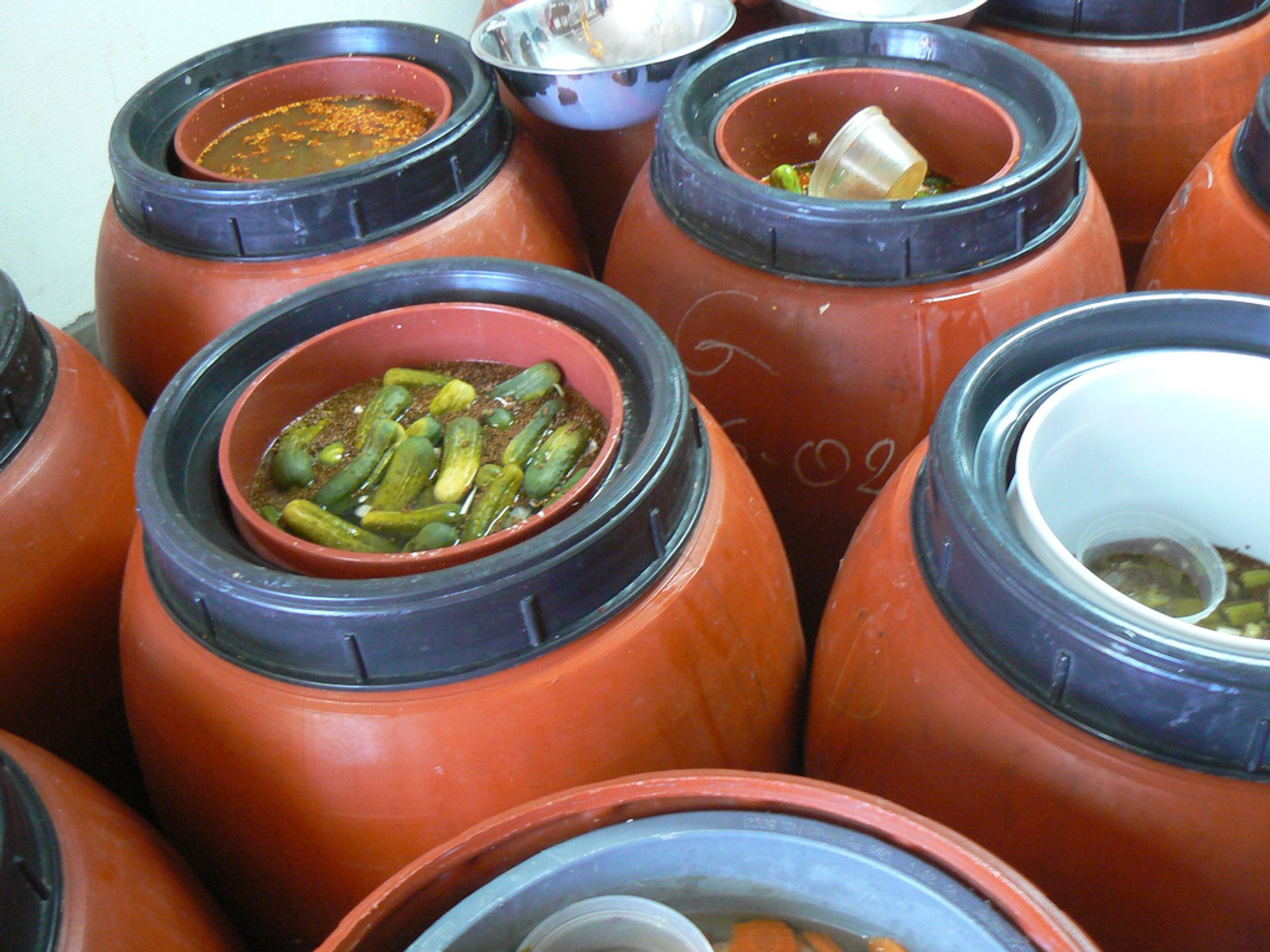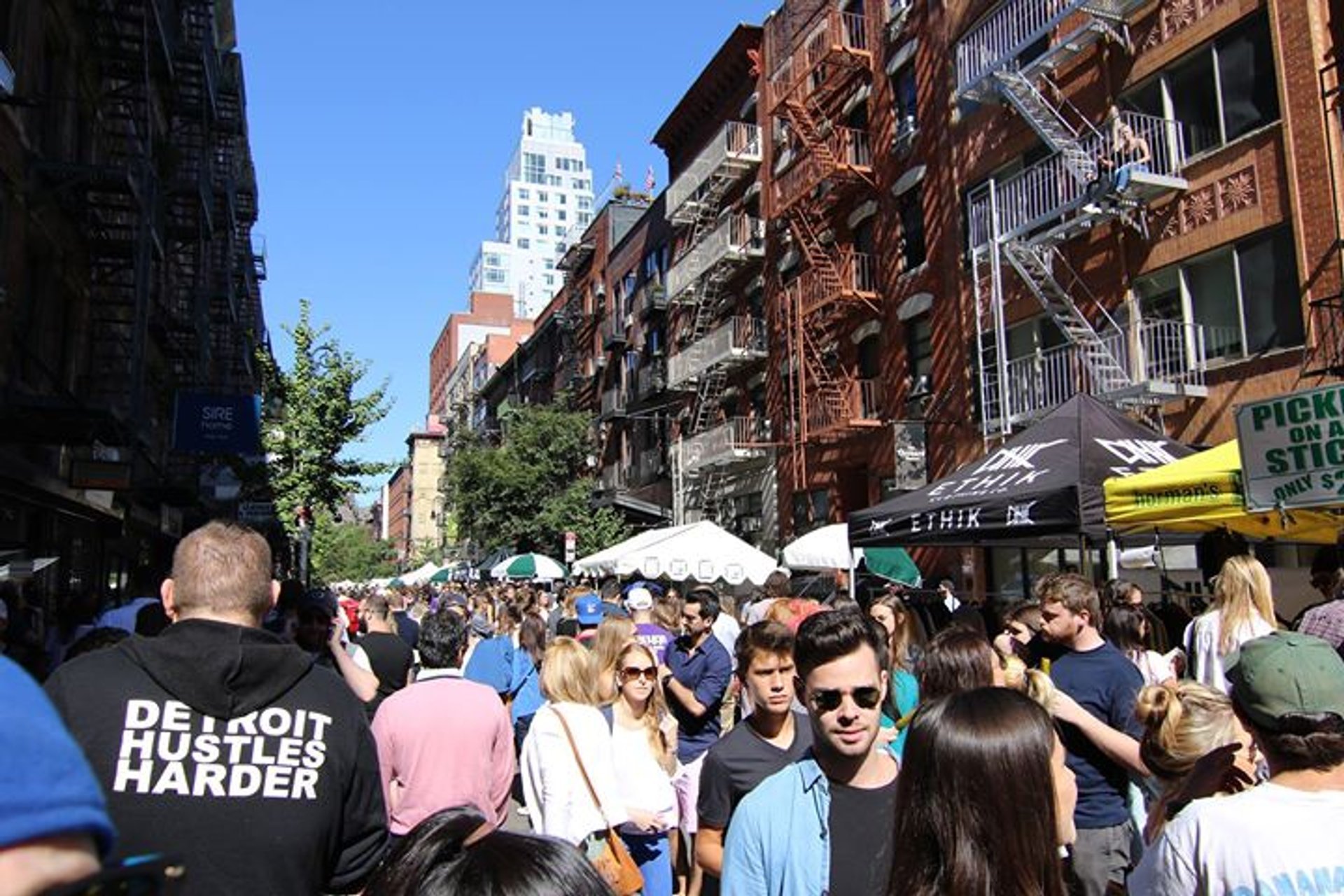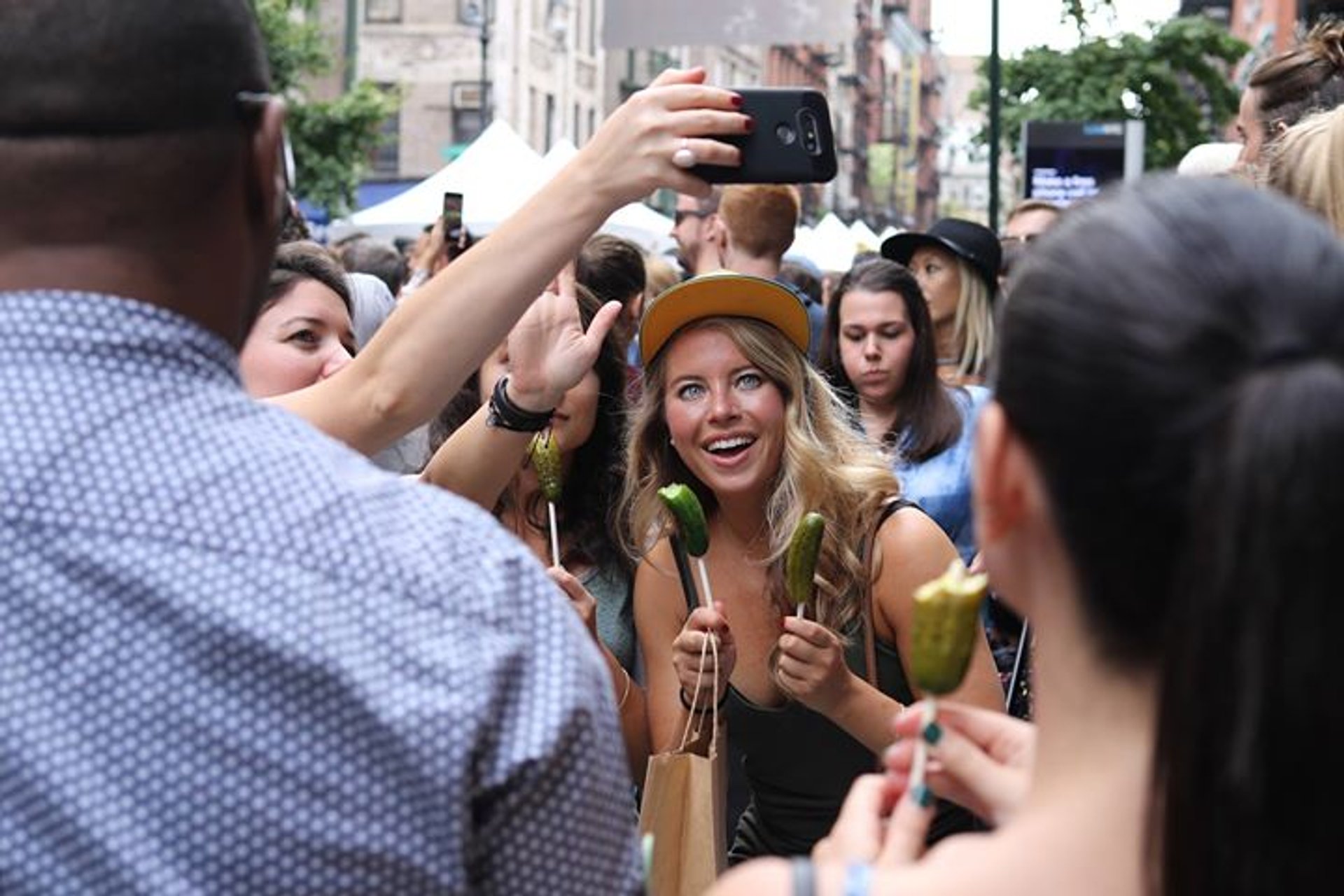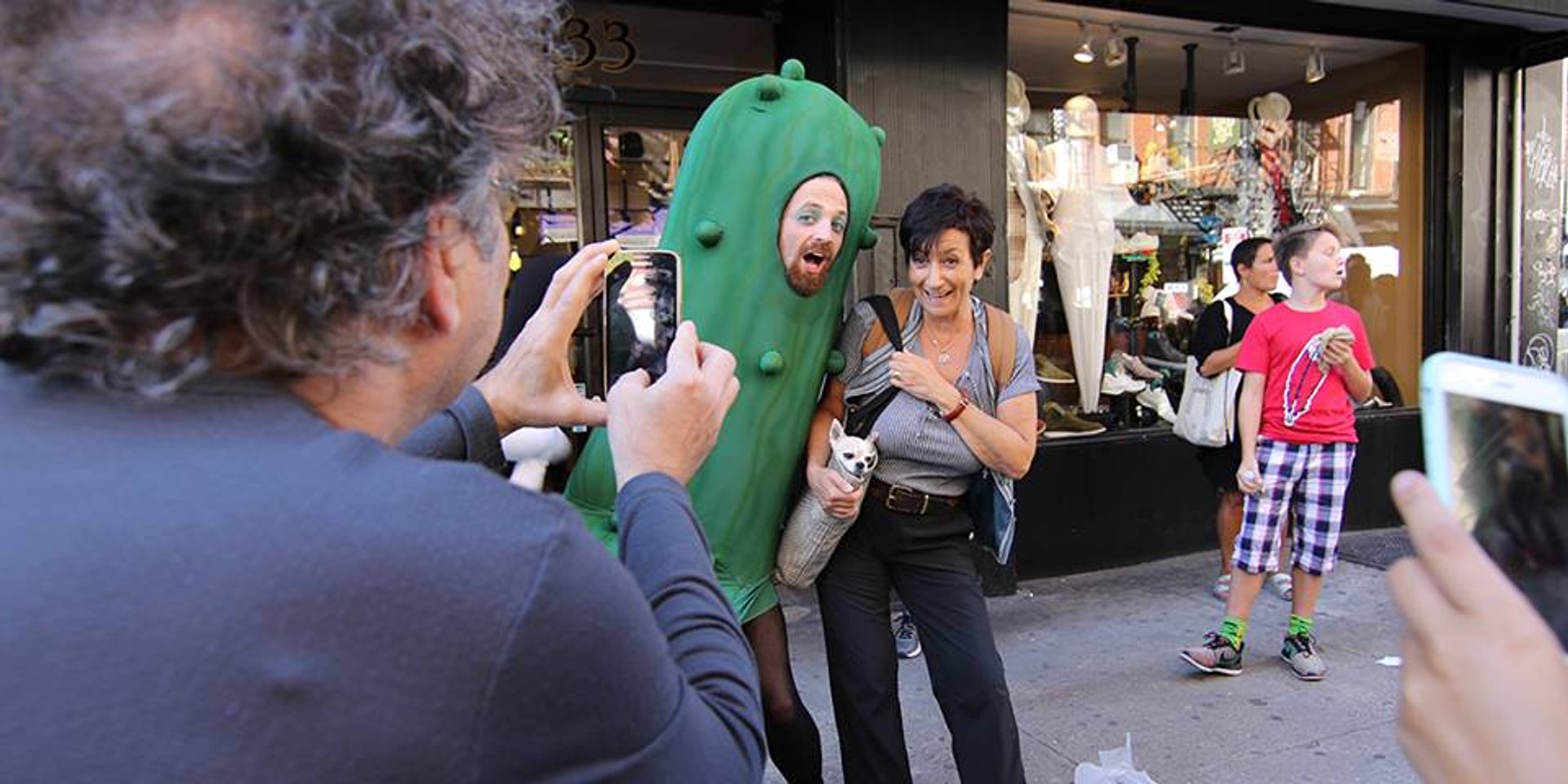 ©
Nina LoSchiavo | Lower East Side Partnership
It is a well-known fact that once upon a time the streets of the Lower East Side were often dappled with barrows selling their wares. Thus far, the stories of traders peddling their goods throughout the immigrant-rich neighbourhood are narrated at the Tenement Museum. Lower East Side Partnership's annual Pickle Day makes the history come alive by recreating the original pushcart market.
Every autumn International Pickle Day welcomes 30,000 pickle fans to New York's Lower East Side (LES) for a day full of entertainment, family fun, local food, and, of course, pickles. Produced by a not-for-profit community marketing organization, this block party-style event brings together both LES vendors and local picklers.
Pickle Day is quintessential for New York and is known as the perfect fall festival for people of all ages! The festival brings pickling contest, live music, and participating picklers to the Orchard Street between East Houston and Delancey. The street is lined with three full blocks of the best restaurants in Lower East Side and, of course, pavilions packed with carnival games, live DJs, giant games, a face painter, and balloon animals.
So let's enjoy all things pickled together. Pickle day welcomes everyone from a pickle-loving toddler to a granny with a gherkin. Take a selfie with the giant talking pickle mascot!
Find hotels and airbnbs near Pickle Day (Map)