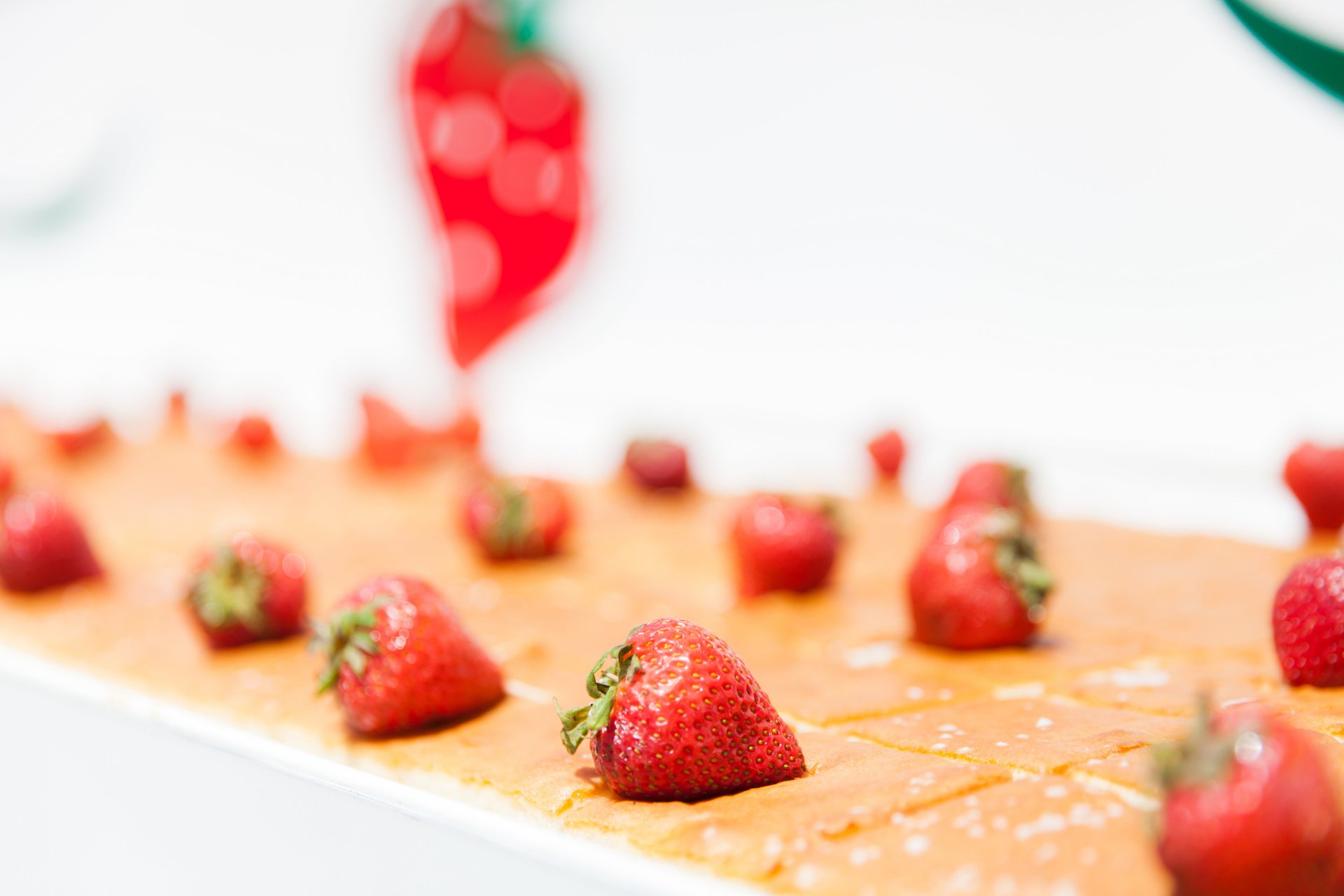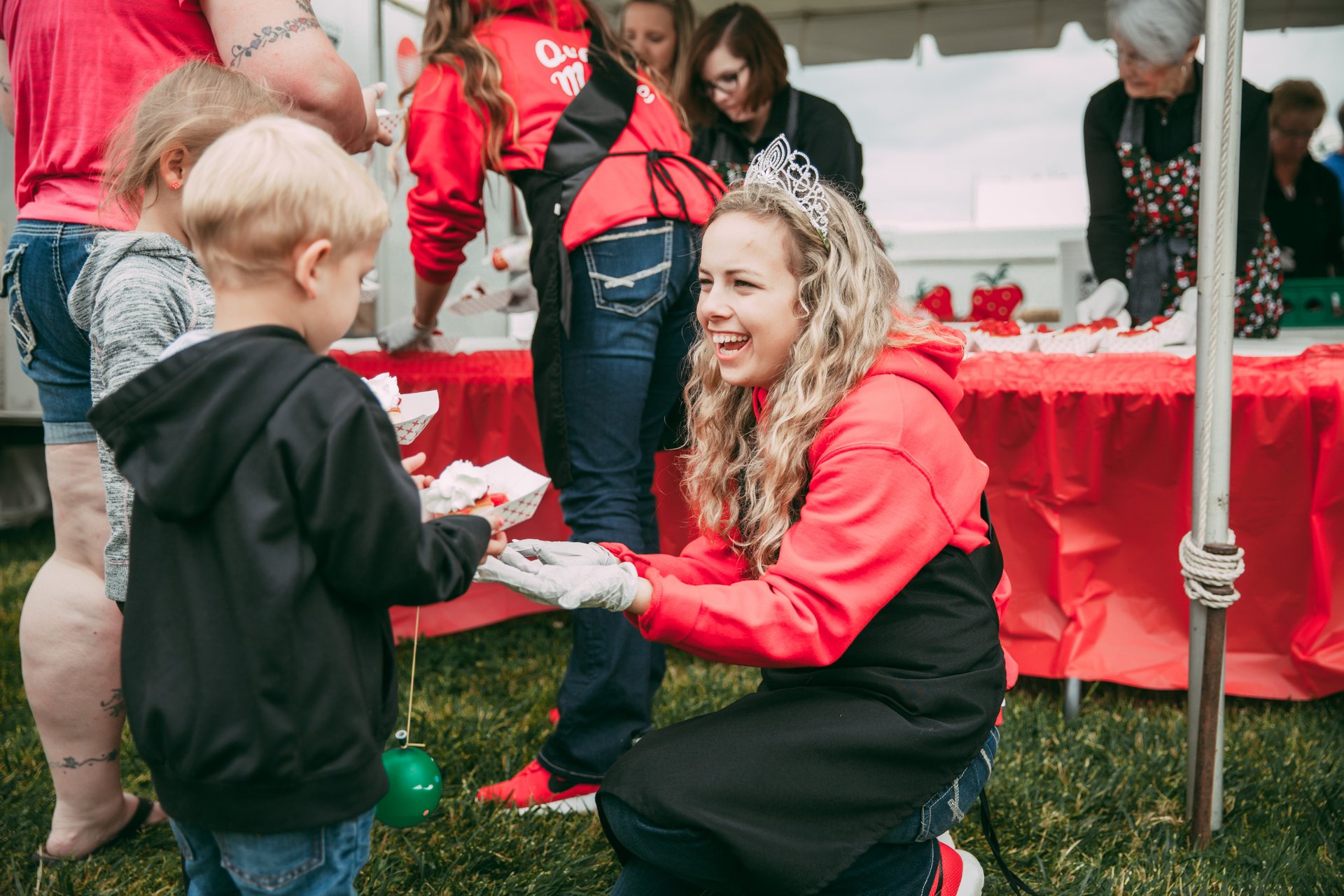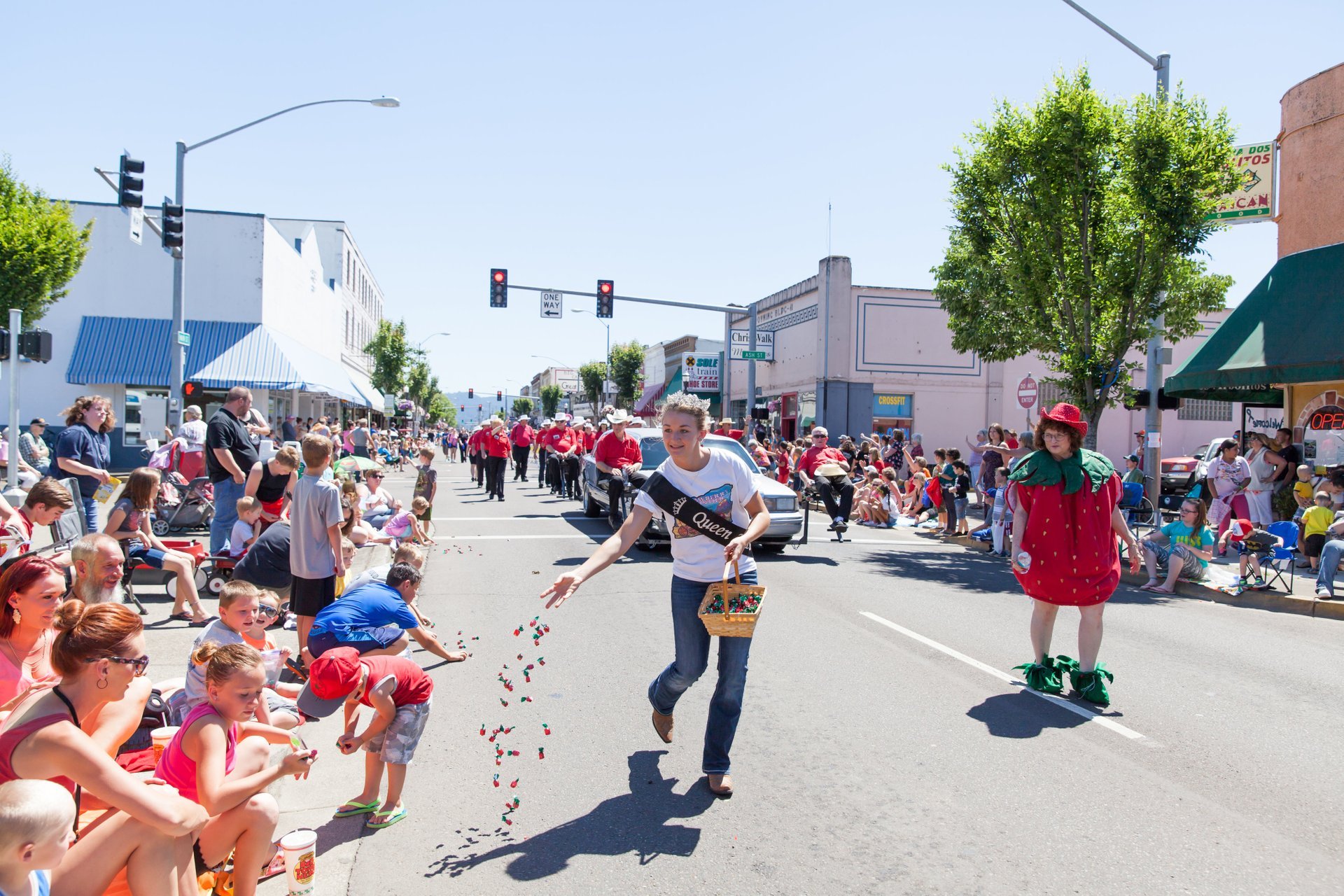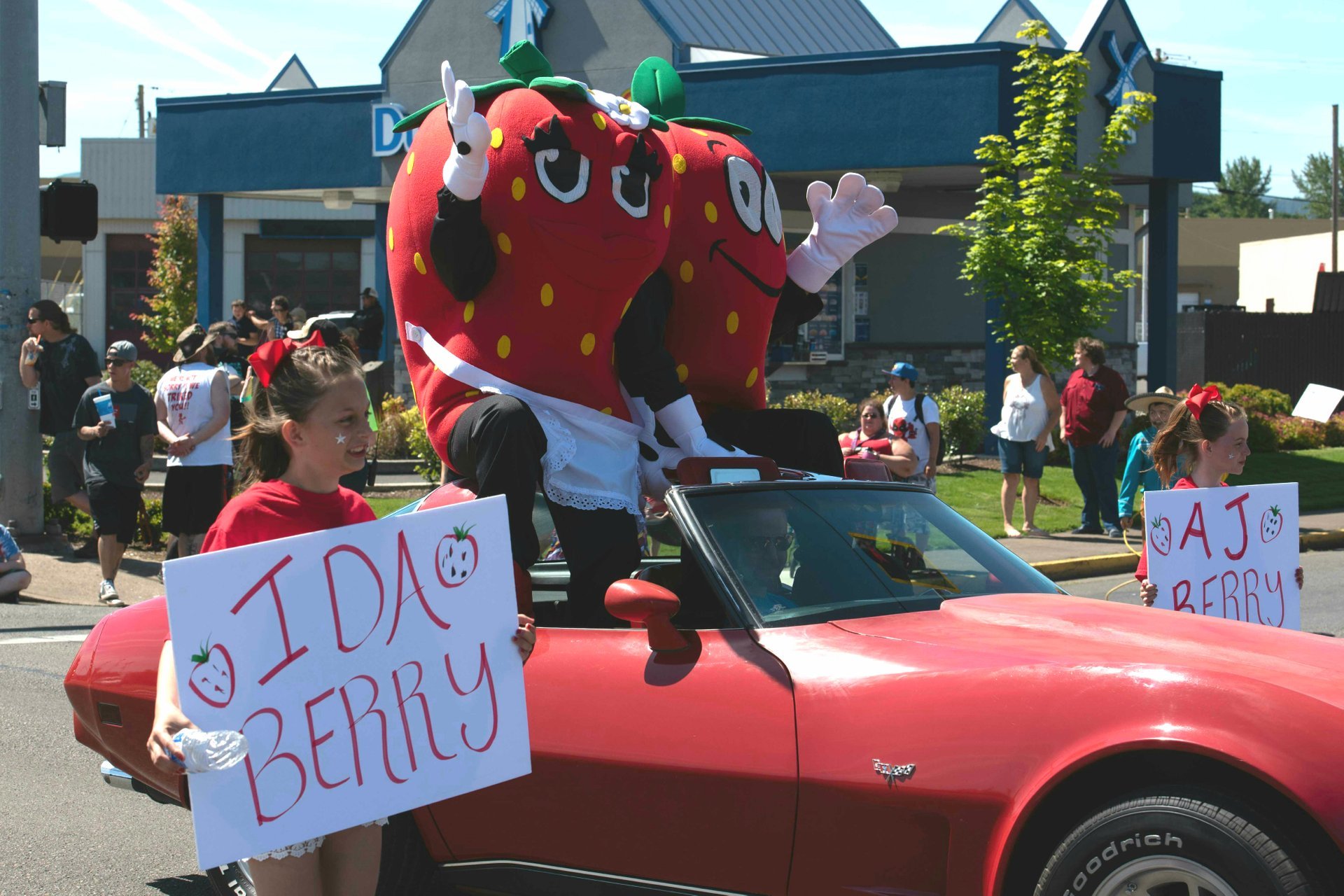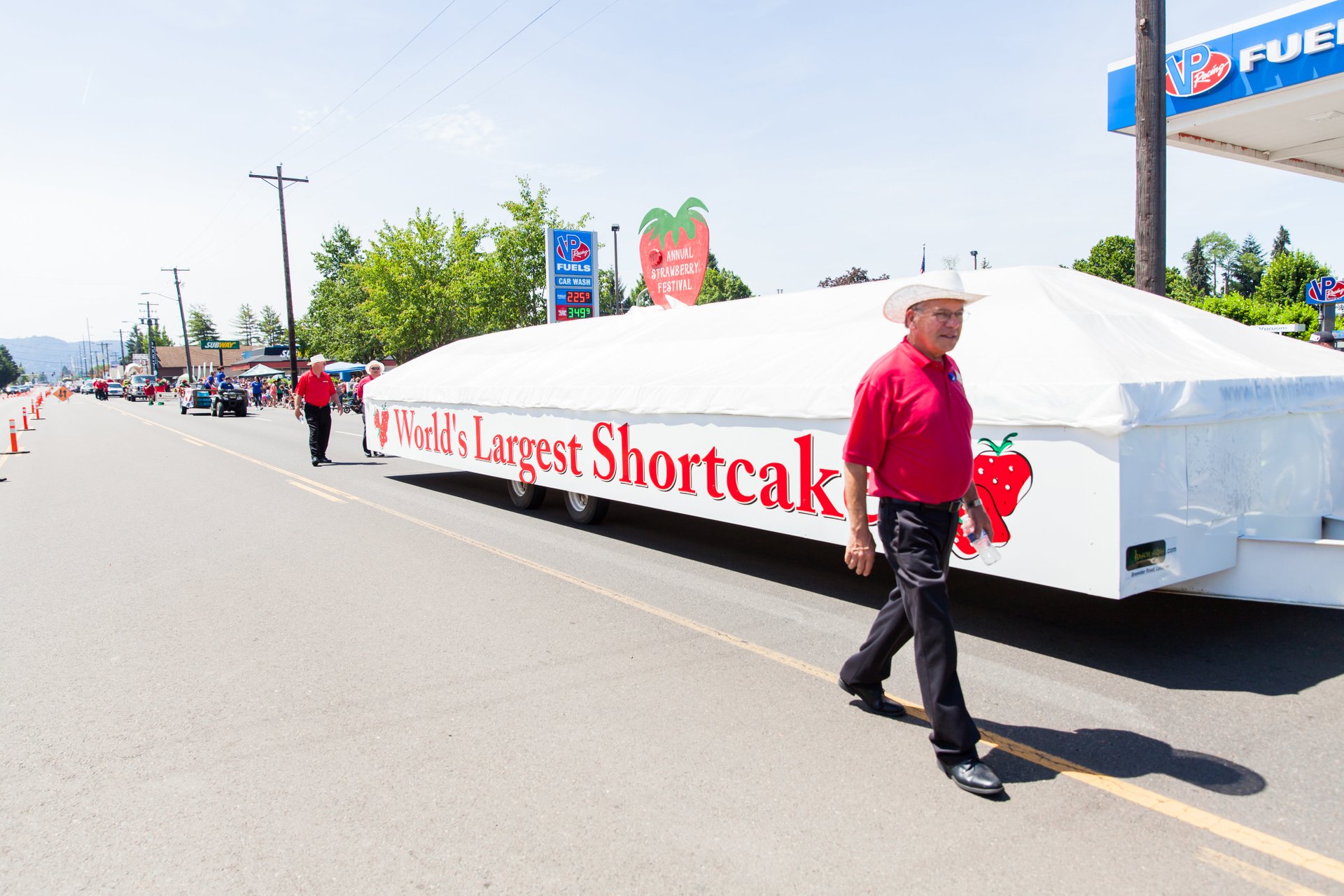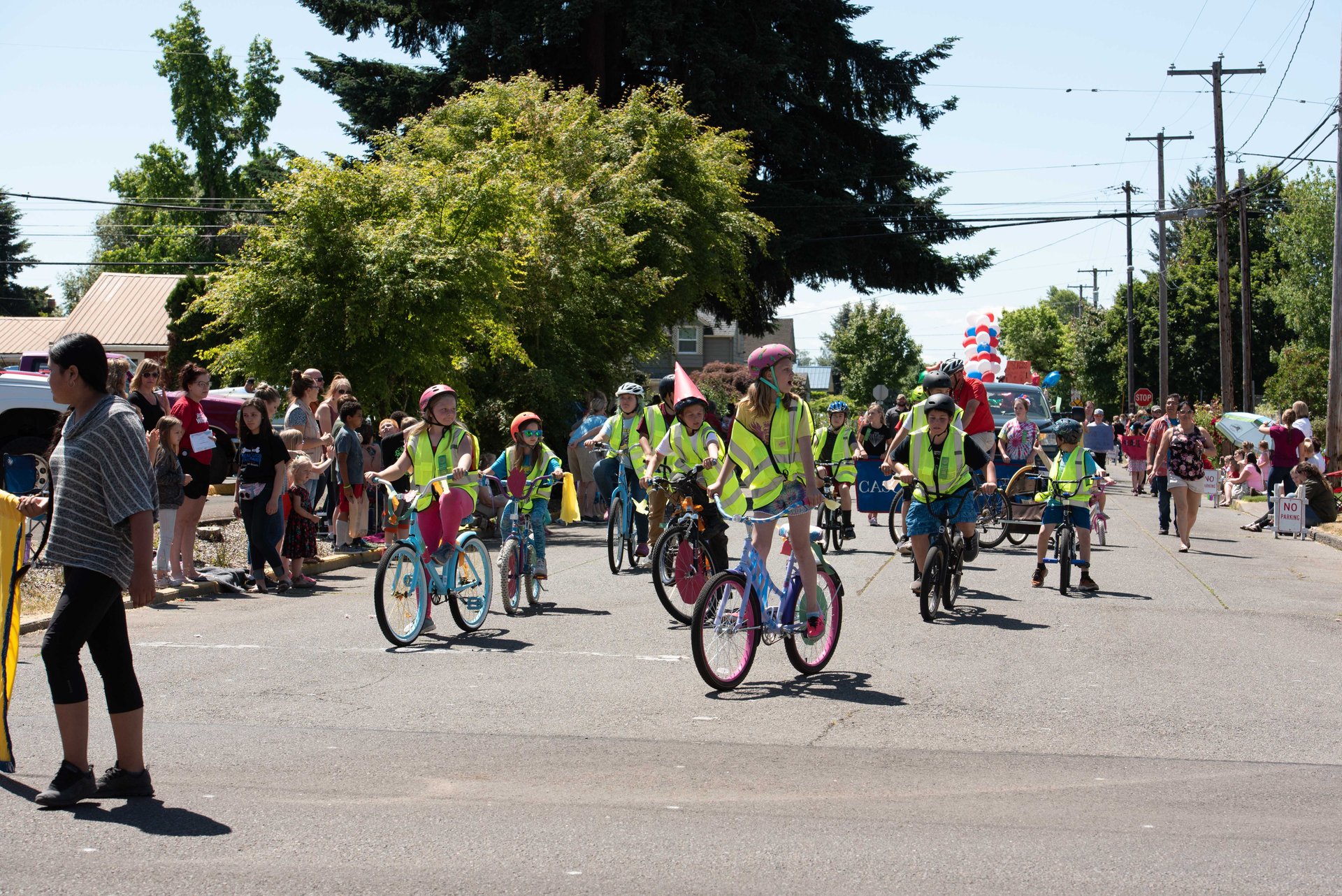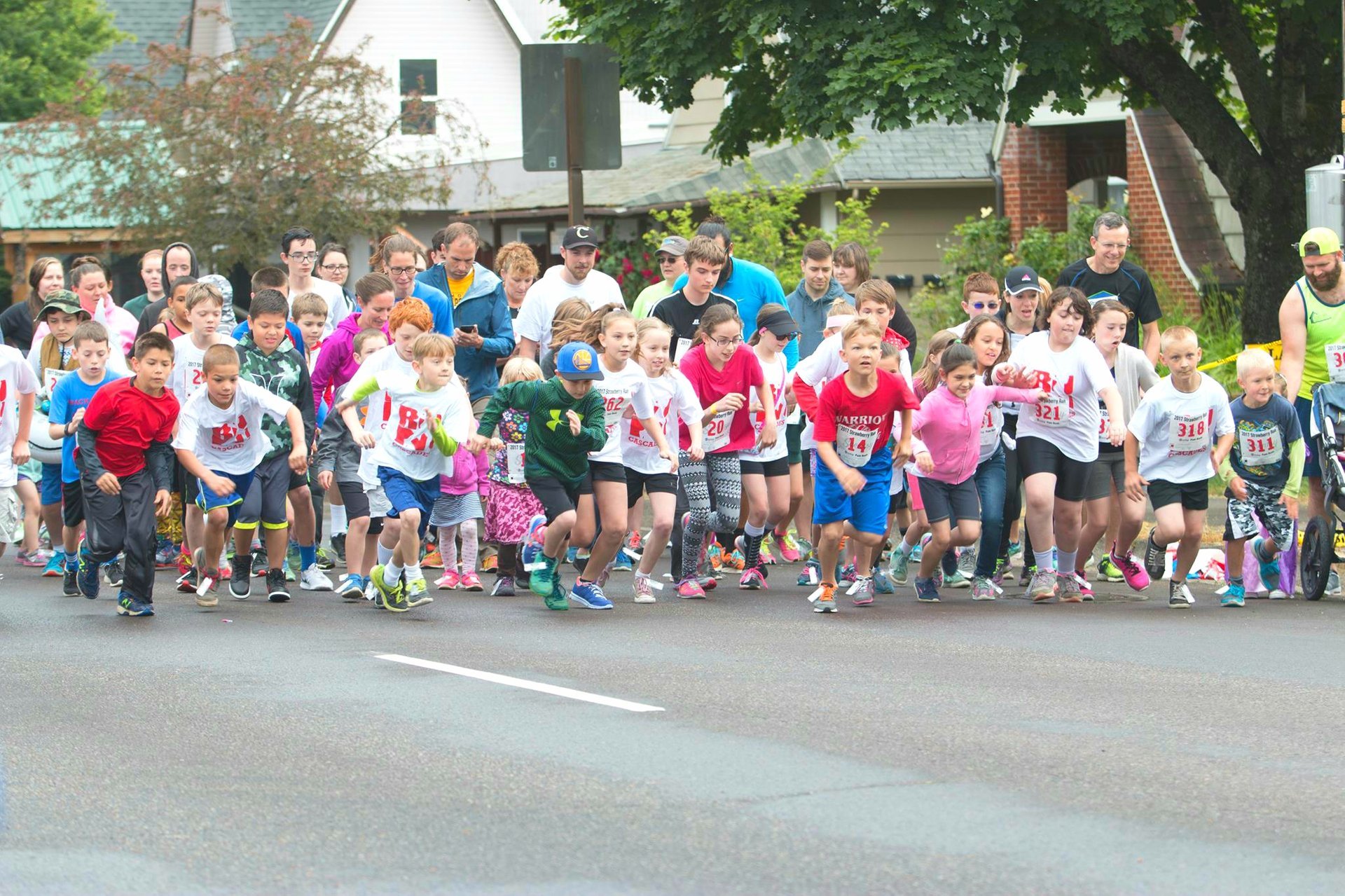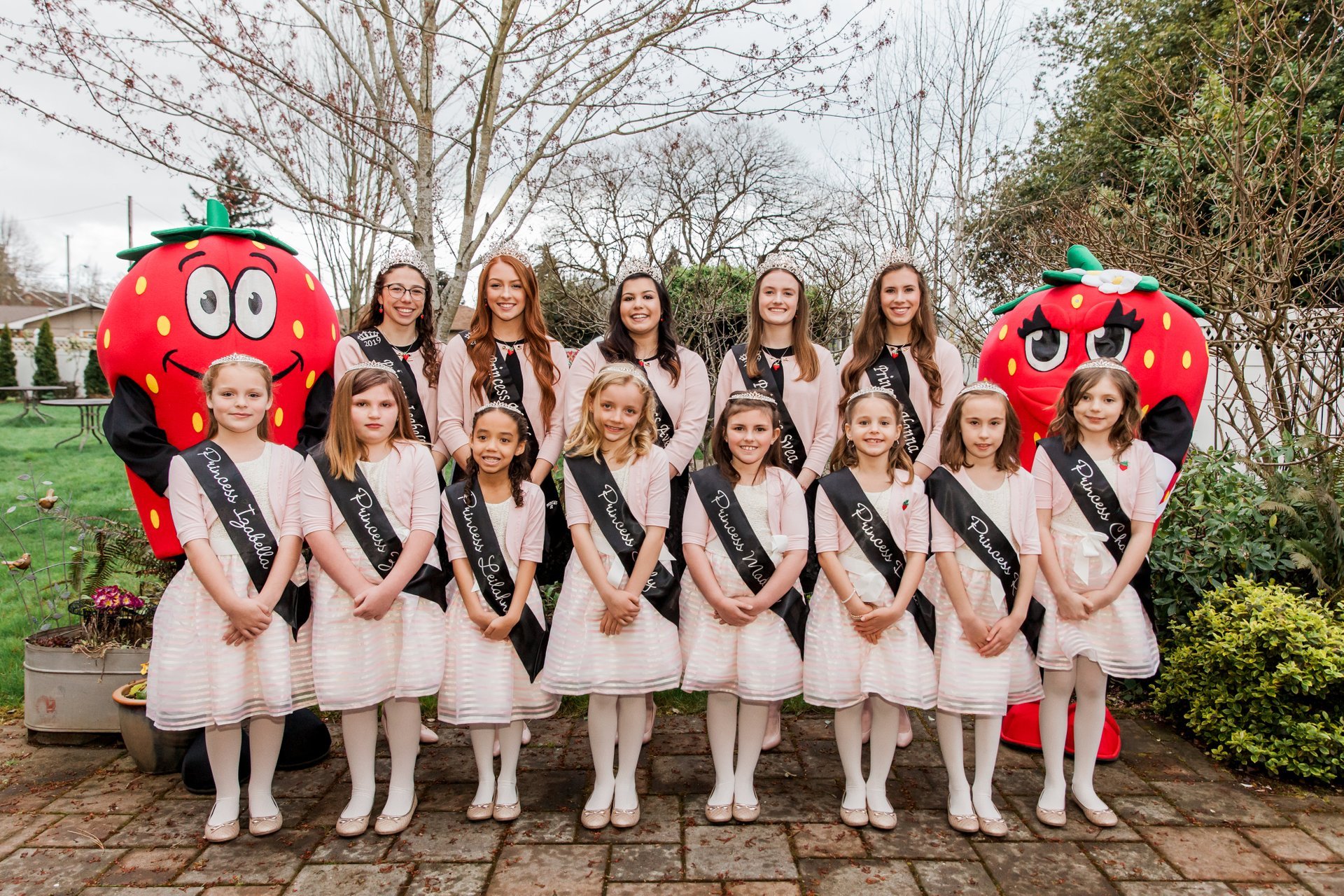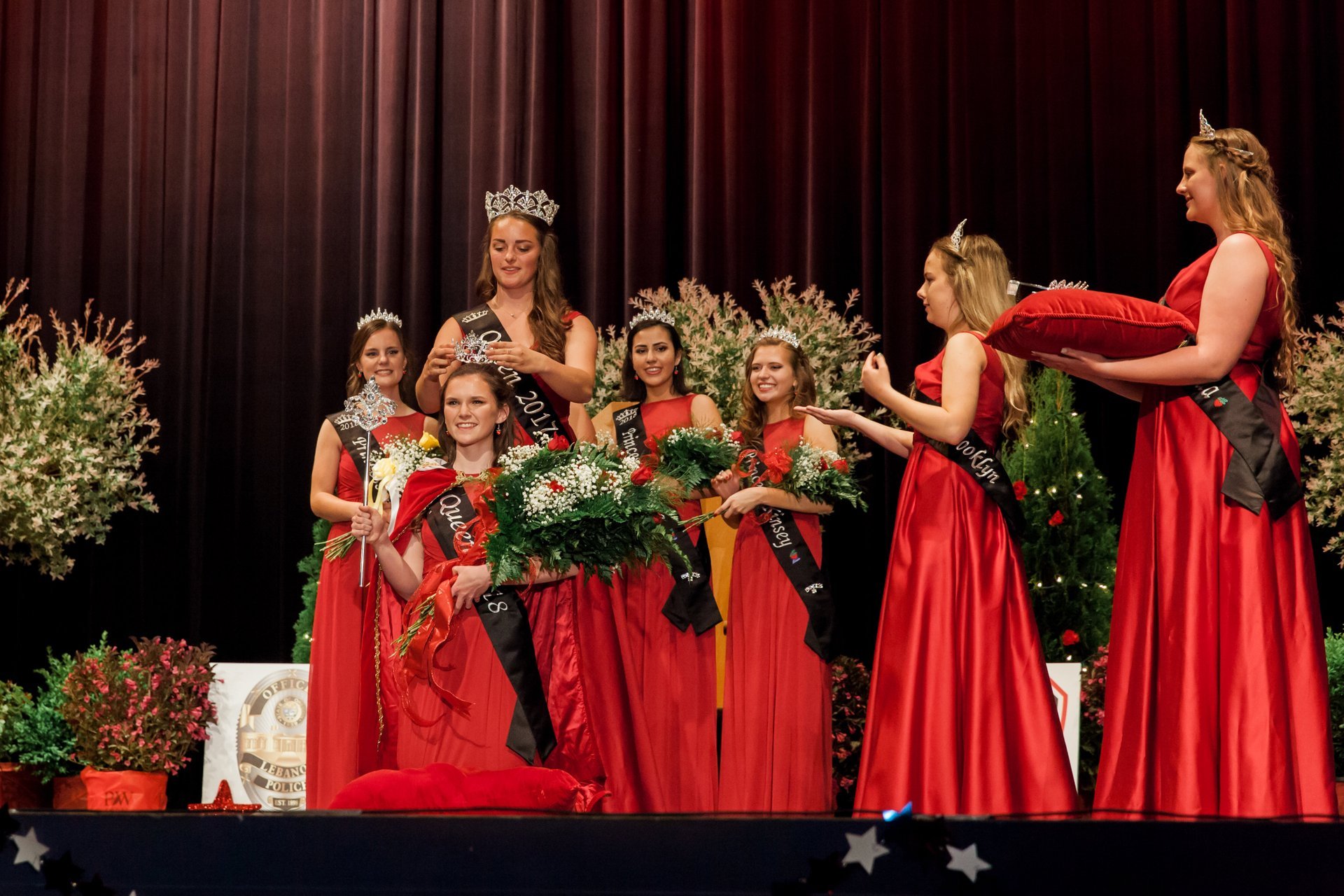 ©
Lebanon Strawberry Festival
Lebanon Strawberry Festival is held during the first week of June at the Cheadle Lake Regional Park in Lebanon, Oregon, about a 1.5-hour drive from Portland. The festival showcases local strawberry growers and features lots of entertainment like the Strawberry 5K Run, a 1 Mile Health Walk, Open Air Country Fair, Strawberry Queen Coronation, and the Grand Parade. Strawberry Festival started in 1909 to celebrate the bountiful berry crop, bring the local community together, and attract visitors to Lebanon.
The Grand Parade is one of the major highlights of the festival. Thousands of people line Main Street to see cars and floats, various organizations, community groups, and marching bands. The parade showcases over 130 entries and lasts for two hours. The route starts at the intersection of Main St and Market St and ends at the intersection of Main St and Rose St.
Cheadle Lake Park gets filled with vendors during four days of the Lebanon Strawberry Festival. ​ Over 10,000 participants from across the county and the state make this event as fun and tasty as it is.
In 2018, the Lebanon Strawberry Festival celebrated an Oregon Heritage Tradition designation by the Oregon Heritage Commission. The designation signifies the importance of the Festival's traditions in defining the state and highlights the local heritage of Oregon. Some other Oregon Heritage Traditions include the Oregon State Fair, the Pendleton Round-Up, Medford's Pear Blossom Festival, and the Woodburn Fiesta Mexicana.
Find hotels and airbnbs near Lebanon Strawberry Festival (Map)