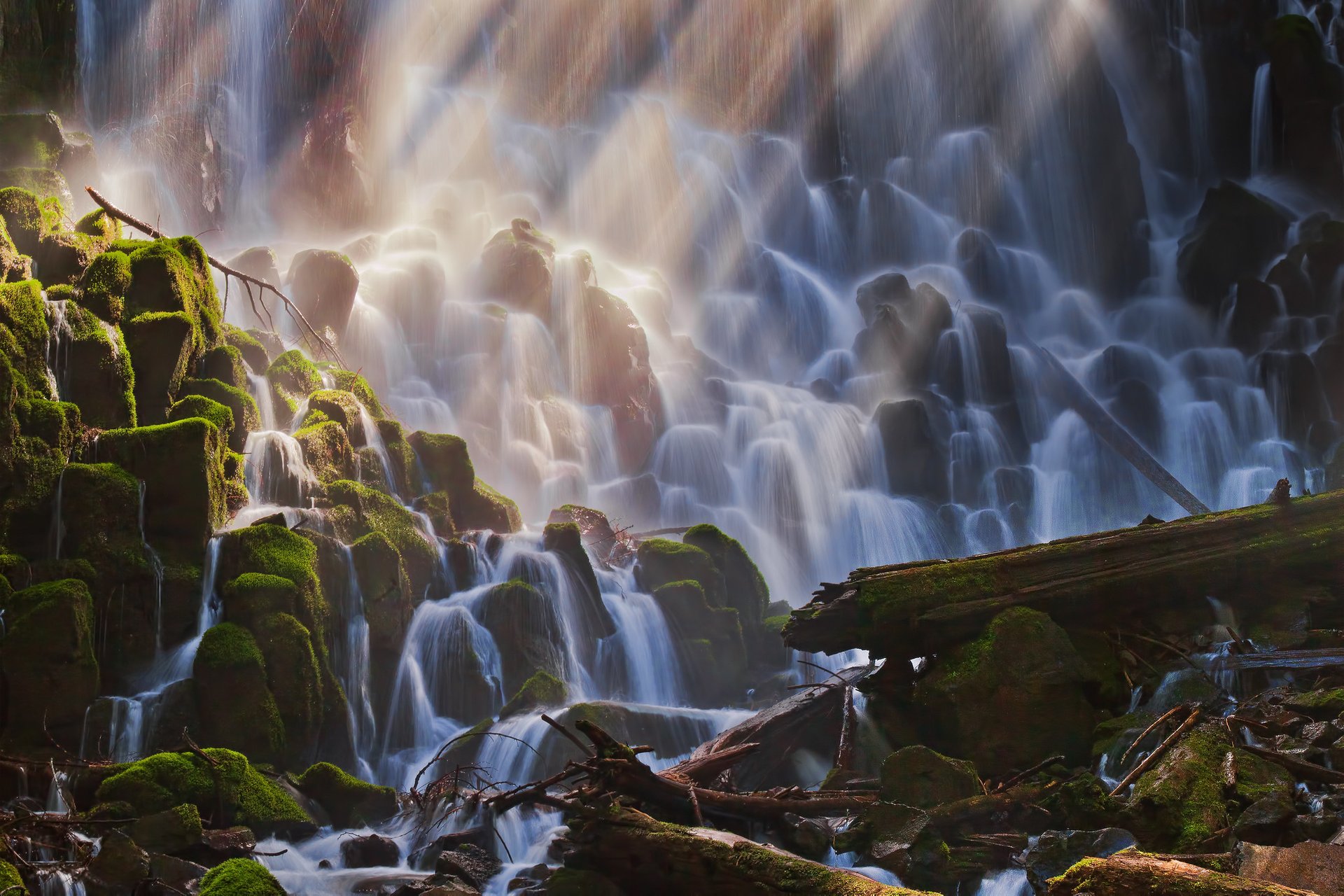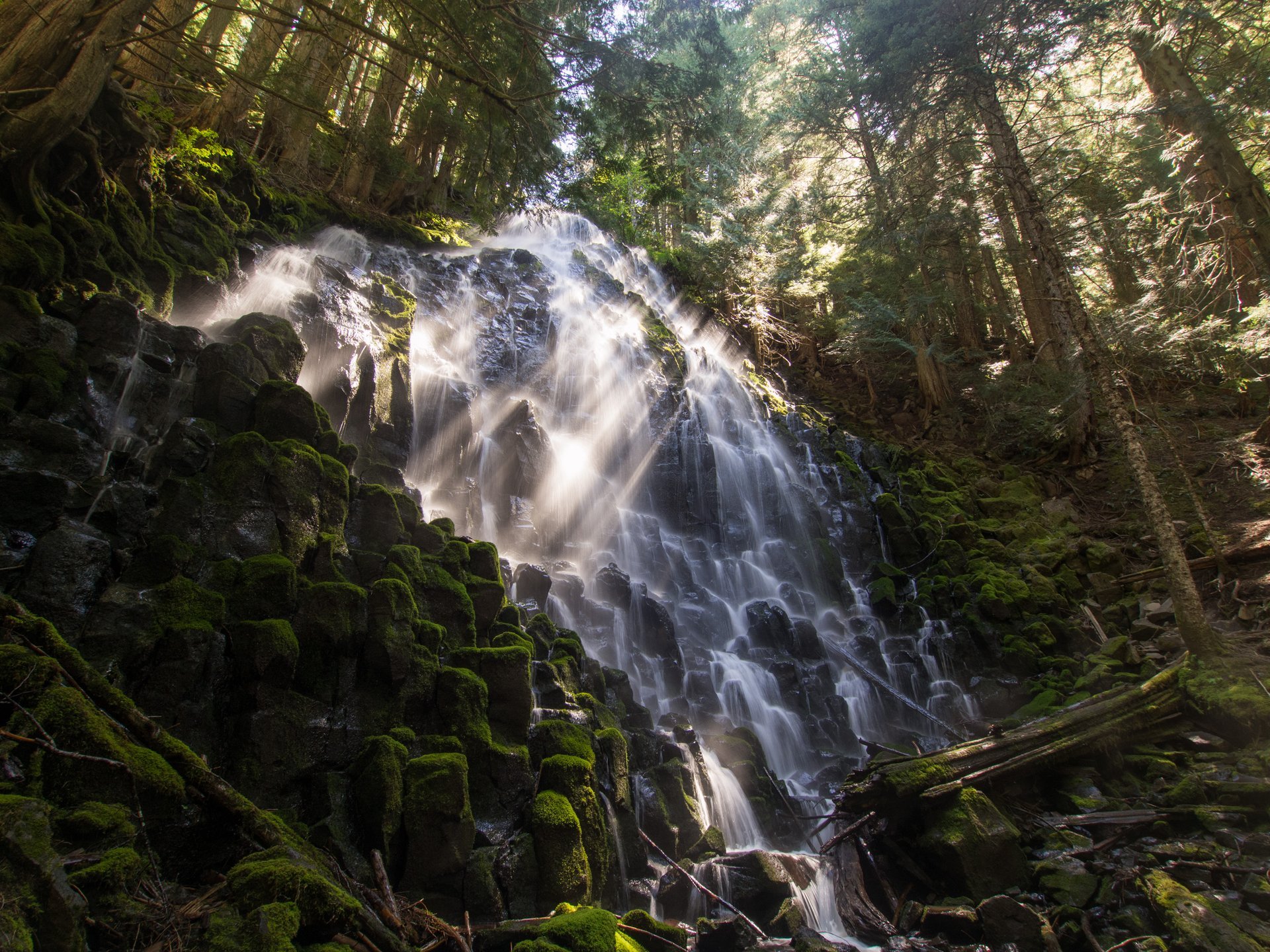 Ramona Falls is a popular waterfall on the upper Sandy River, located in the Mount Hood Wilderness, Oregon. Glacier-fed Sandy River produces the 120-ft (37-m) cascades that draw a lot of visitors to the western side of Mount Hood. The Ramona Falls Hike located at an elevation of 3,560 ft (1,085 m) along the Pacific Crest Trail is an easy one-day family hike not far from to Portland.
The Ramona Falls Trail is a 7-mi (11-km) roundtrip hike that goes through beautiful forested wilderness rich with Douglas-firs and lodgepole pines and along sandy banks. The trailhead is located near Zig Zag Ranger Station on Lolo Pass Road. The trail starts on the sandy river bed. In about 3.5 mi (5.6 km) hikers reach the beautiful waterfall plunging down on mossy rocks. Some of the trails in Mount Hood area are closed from December 1st to April 1st. The best time to visit the falls is from May through October since the trail features Sandy River Crossing that is easier during that time. Note, that between May 15th and October 1st, you'll be required a valid Recreation Pass at Ramona Falls trailhead.
From Ramona Falls the trail continues to Bald Mountain and McNeil Point, the beautiful Yocum Ridge, and wildflower meadows of Paradise Park.
Find hotels and airbnbs near Ramona Falls (Map)