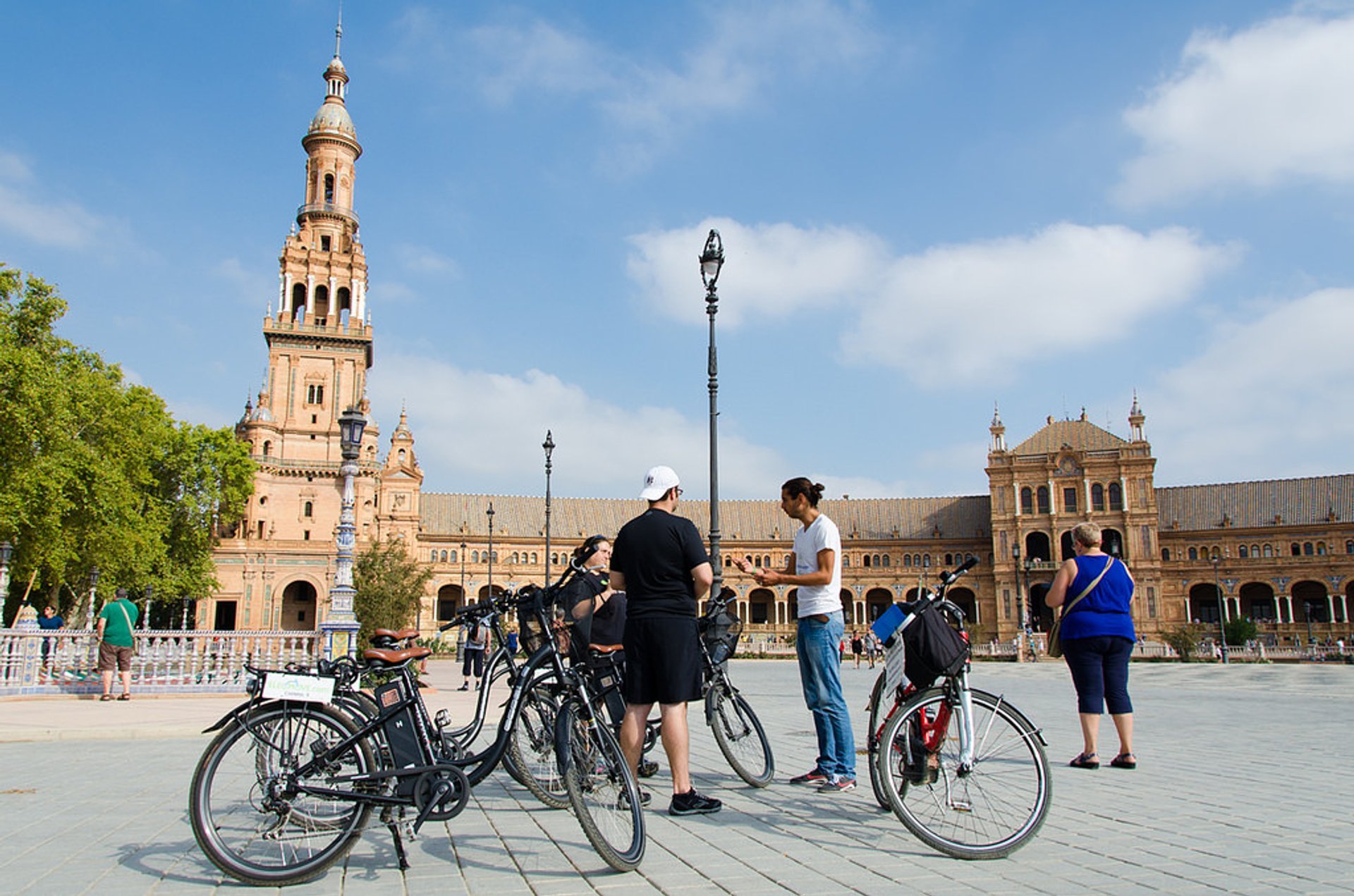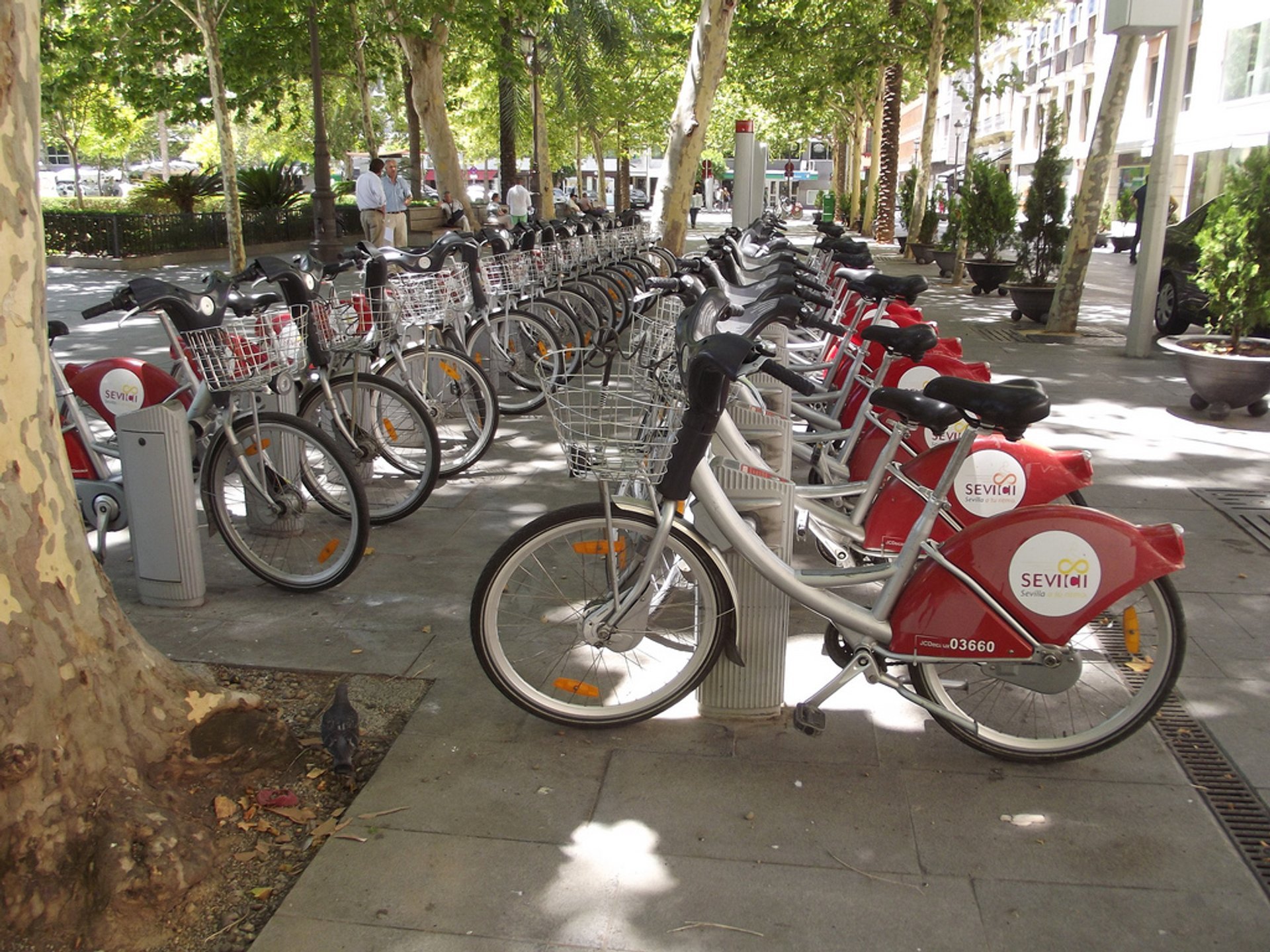 Seville and bicycles are a great combination. Today it's easy to explore the old city by feet, but other parts seem made for bikes. The city is often called the southern capital of cyclists. Beautifully marked cycle paths, running alongside roads, will make your journey the most comfortable. Also, there is little traffic in the central and peripheral regions. It's really easy to find your best bicycle in town and start to enjoy a comfortable trip—bike stations are everywhere.
Sure, not only the city is great for cycling. The whole region of Andalucia has one of the best landscapes in the country. From your start in Carmona (just outside Seville) you can ride all the way to Granada. This route is rather popular because it offers beautiful views. You will observe Moorish palaces of Sevilla and Granada, the natural parks, amazing mountains, and olive groves. That makes the route unique and unforgettable.
The best time to enjoy cycling is the period from October till May when the temperature is not too hot.