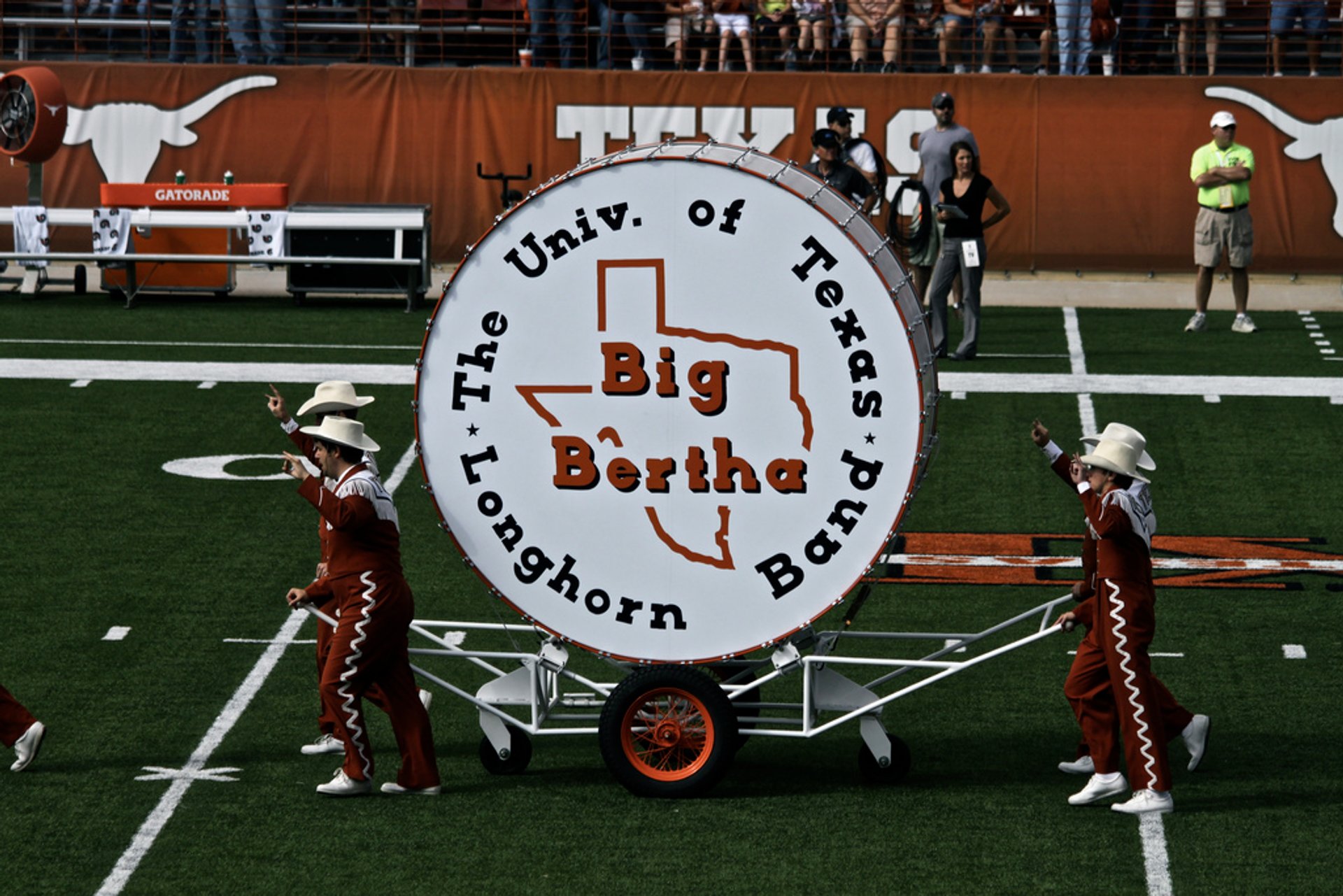 Show accomodations nearby
Big Bertha is about a 100-year-old bass drum, used by the Longhorn Band of The University of Texas in Austin. It is 2.44 m in diameter, 1.12 m in depth, and 3 m high. It weighs over 230 kg. This drum is considered to be the biggest one in the whole world. Big Bertha is wheeled onto the field on a four-wheeled cart. It usually appears at the half-time show during varsity football games. It is also used during parades and spirit rallies, and sometimes even travels to other countries and continents. The crew, which manages the drum, the "drum wranglers," love to call it the "Sweetheart of the Longhorn Band."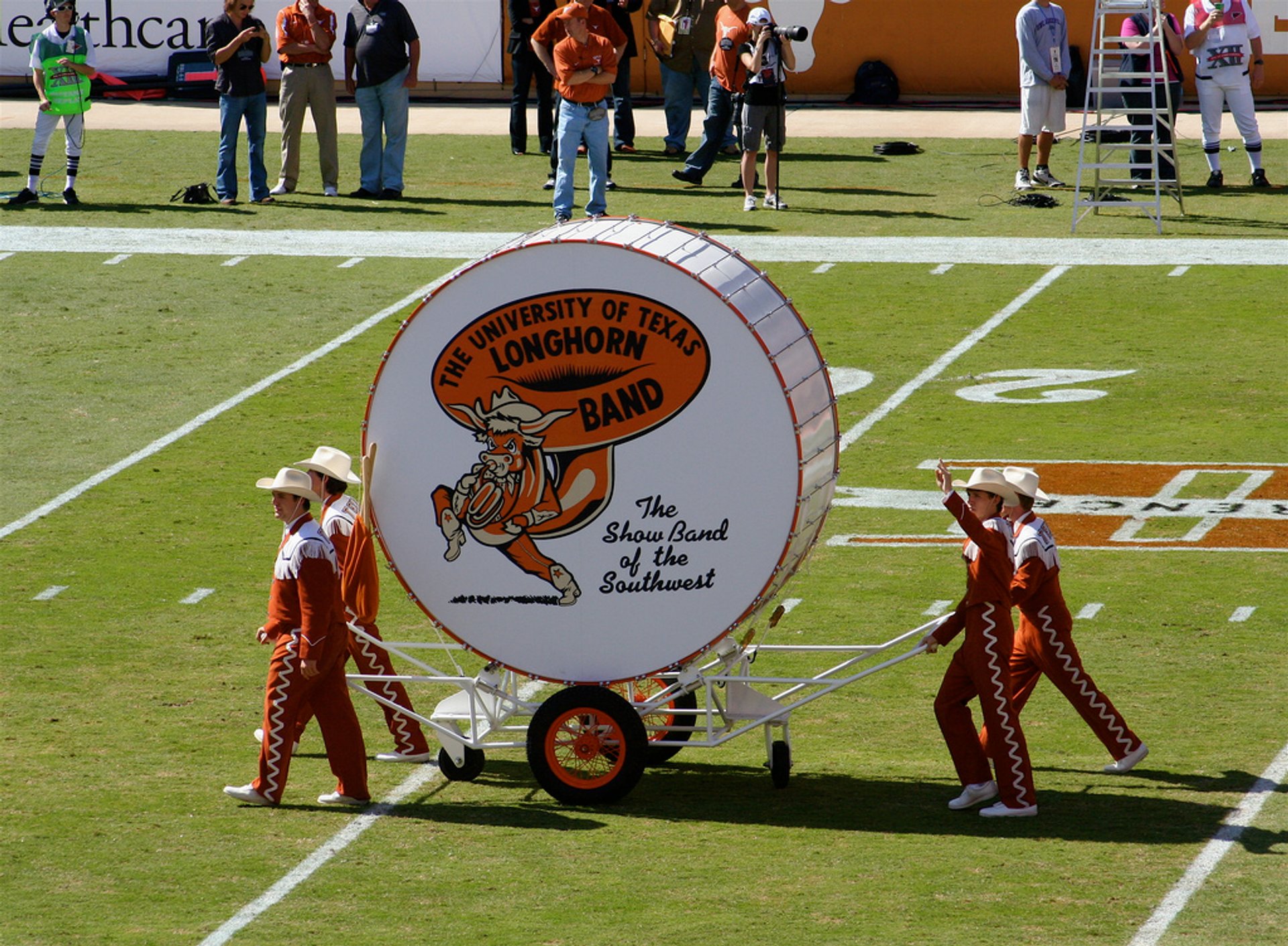 The drum was created by C.G. Conn, and for the first time appeared at the stadium in Chicago in 1922, during the game versus Princeton University. But after the game, it wasn't much used. Some time later it traveled to the heart of Texas, Austin, where it was repainted. A new wheeled cart was created specially for it as well. For over 90 years Big Bertha has been drawing the ​public to support their team. And still, it is a huge and very loud symbol that everyone in Texas is proud of. So, don't lose the chance to feel the spirit of the game and see Big Bertha with your own eyes.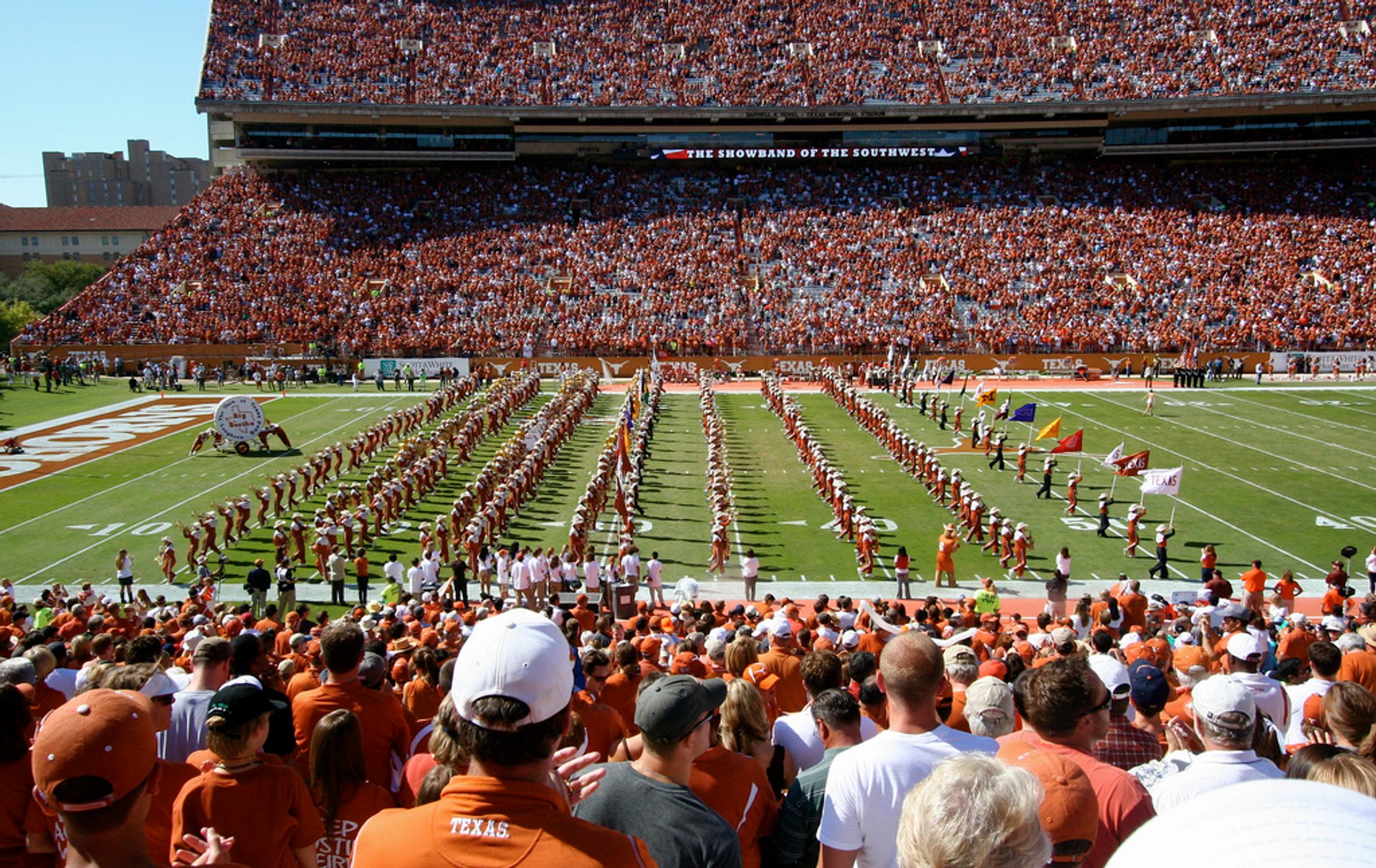 Find hotels and airbnbs near Big Bertha (Map)
Big Bertha Featured in