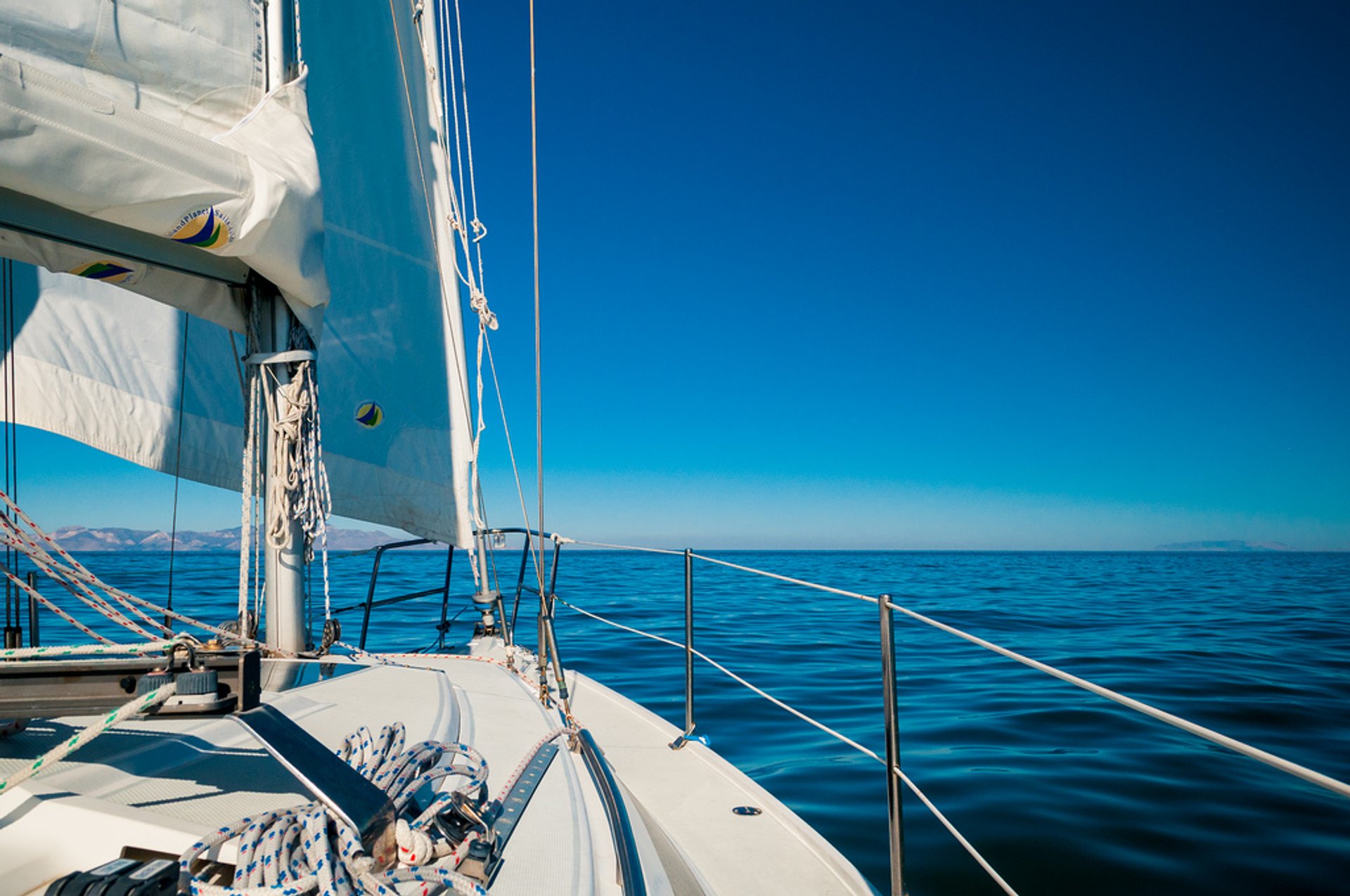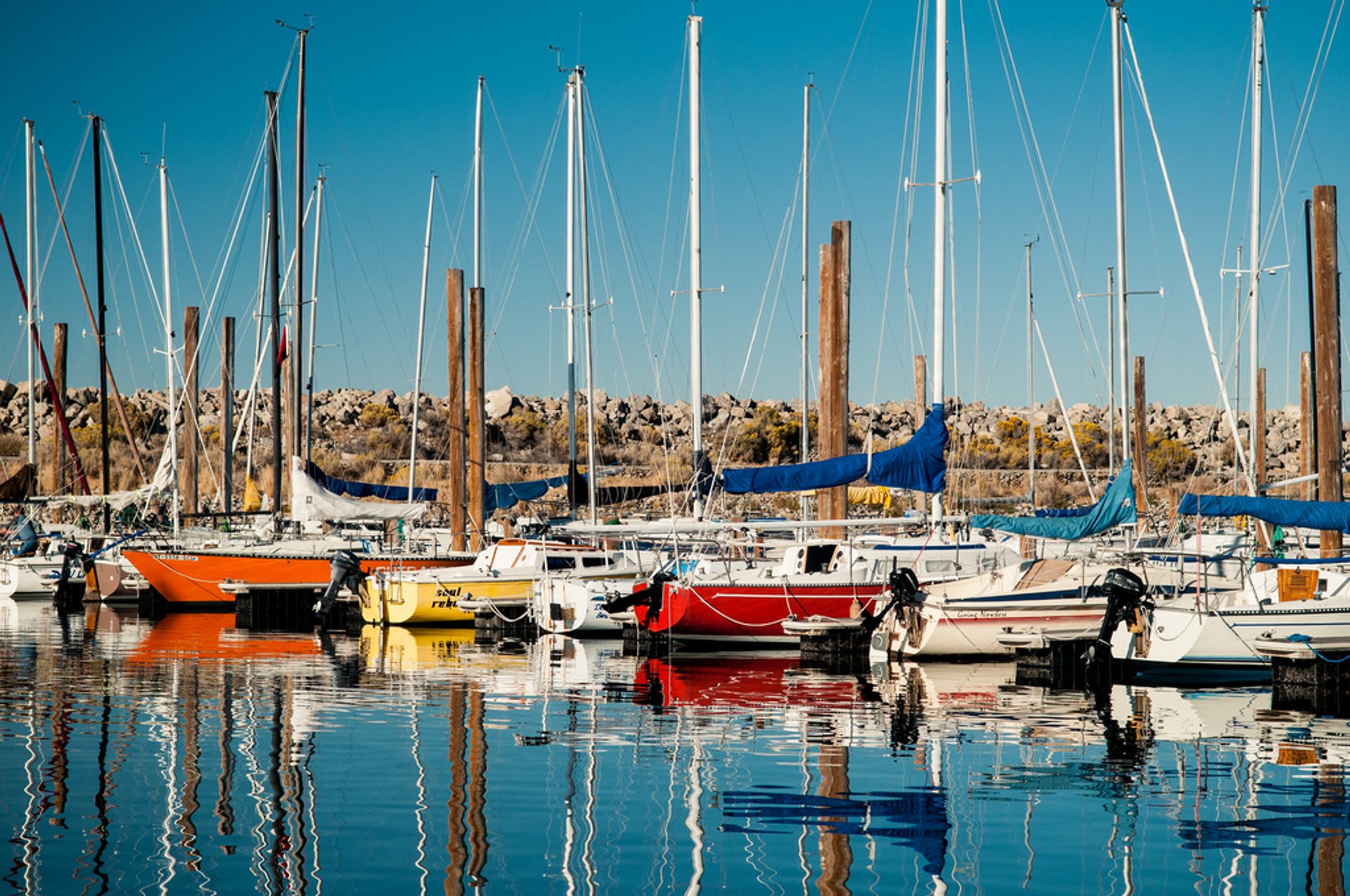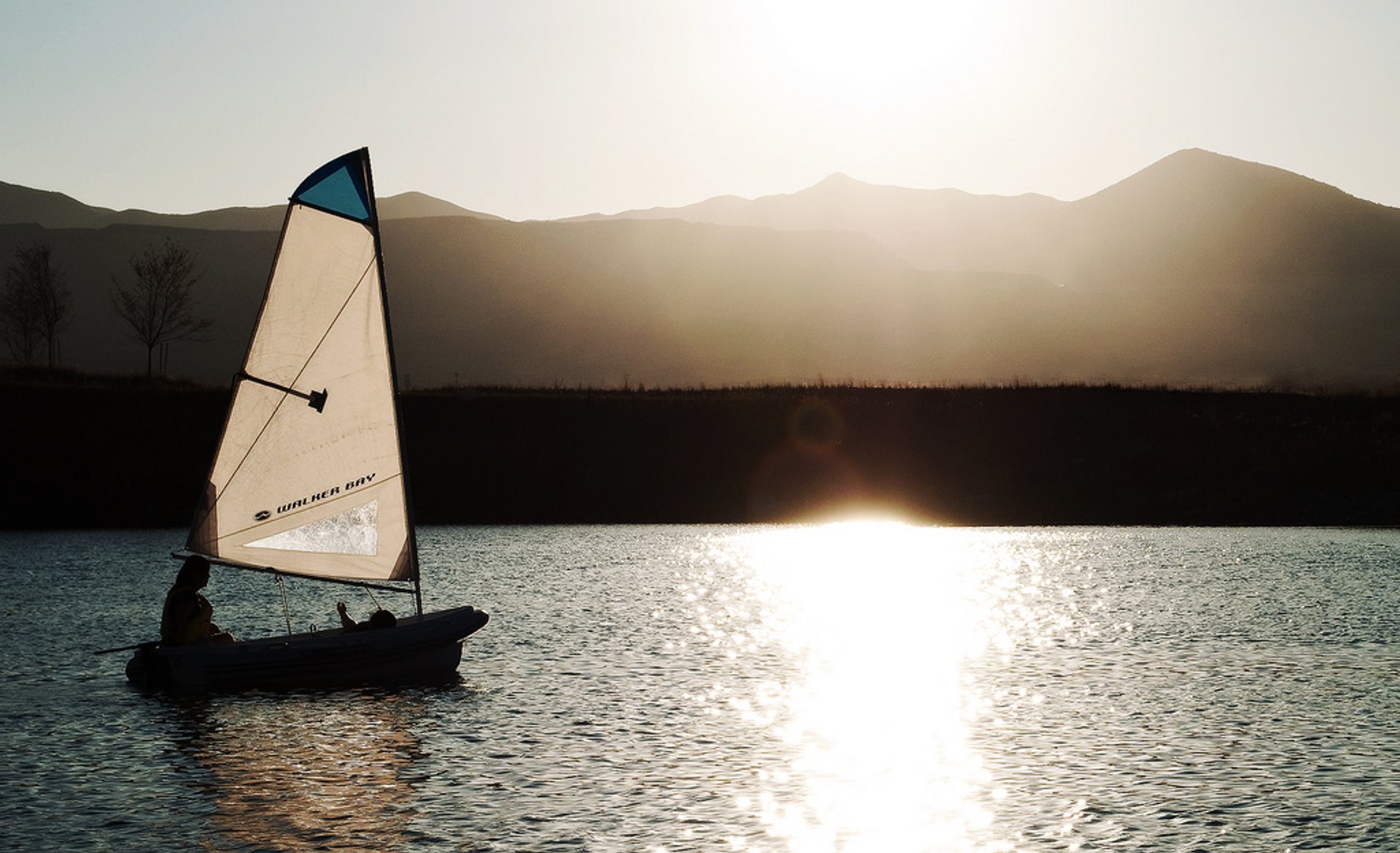 What can be better than hearing the sound of waves and feeling the light breeze, while being led by the power of wind? Enjoying the beauty of nature around as you go under canvas is one of the most peaceful and inspiring activities to try. There's a range of scenic spots to enjoy a peaceful float in Utah, including Great Salt Lake, Utah Lake, Bear Lake, Oquirrh Lake, Jordanelle Reservoir, Pineview Reservoir, and others.
Though the Great Salt Lake is generally the biggest water basin here, the most famous is still Utah Lake, the largest freshwater lake in the state. The lake hosts many 6 m long boats, which are located at the five marinas, in Provo, Lindon, Saratoga Springs, Spanish Fork, and American Fork. Besides sailing, its visitors can enjoy boating, canoeing, kayaking, paddle boarding, and even jet skiing. Moreover, anyone can spend a day at the swimming beach, organize a picnic, or enjoy an overnight stay at the camping grounds of the Utah Lake.
This activity can be enjoyed during three seasons: spring, summer, and fall. When the wind gets a little stronger and pushes your watercraft it can get a little choppy. Such winds can pick up at the afternoon, mainly between 3 pm and 6 pm. but the weather here is temperate with warm waters and soft winds, especially during summer.
Utah Sailing Association aims at promoting this relatively new sport in the state. They hold various sailing events at different lakes starting from late April and through September, the peak time for this activity.
Find hotels and airbnbs near Sailing (Map)