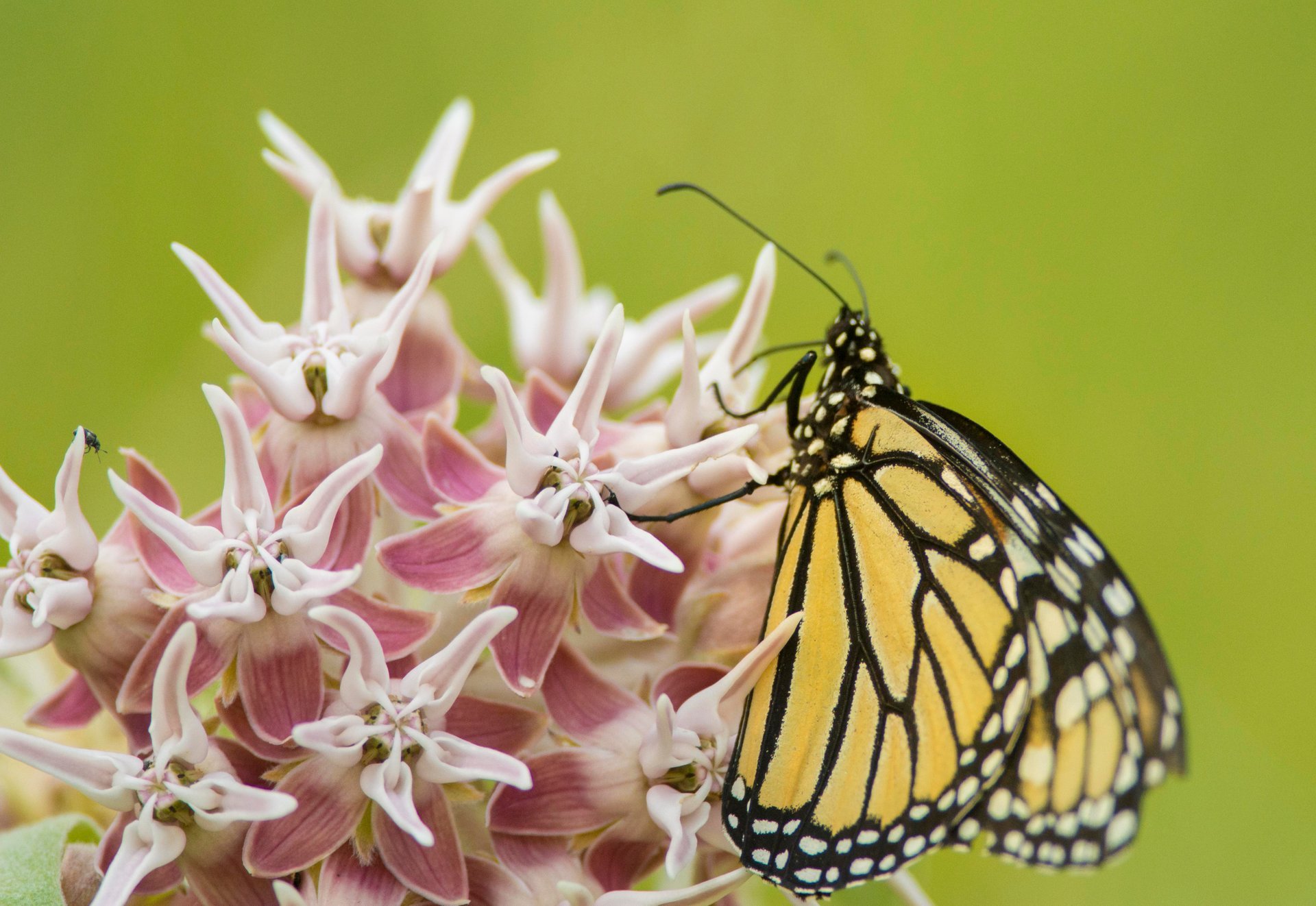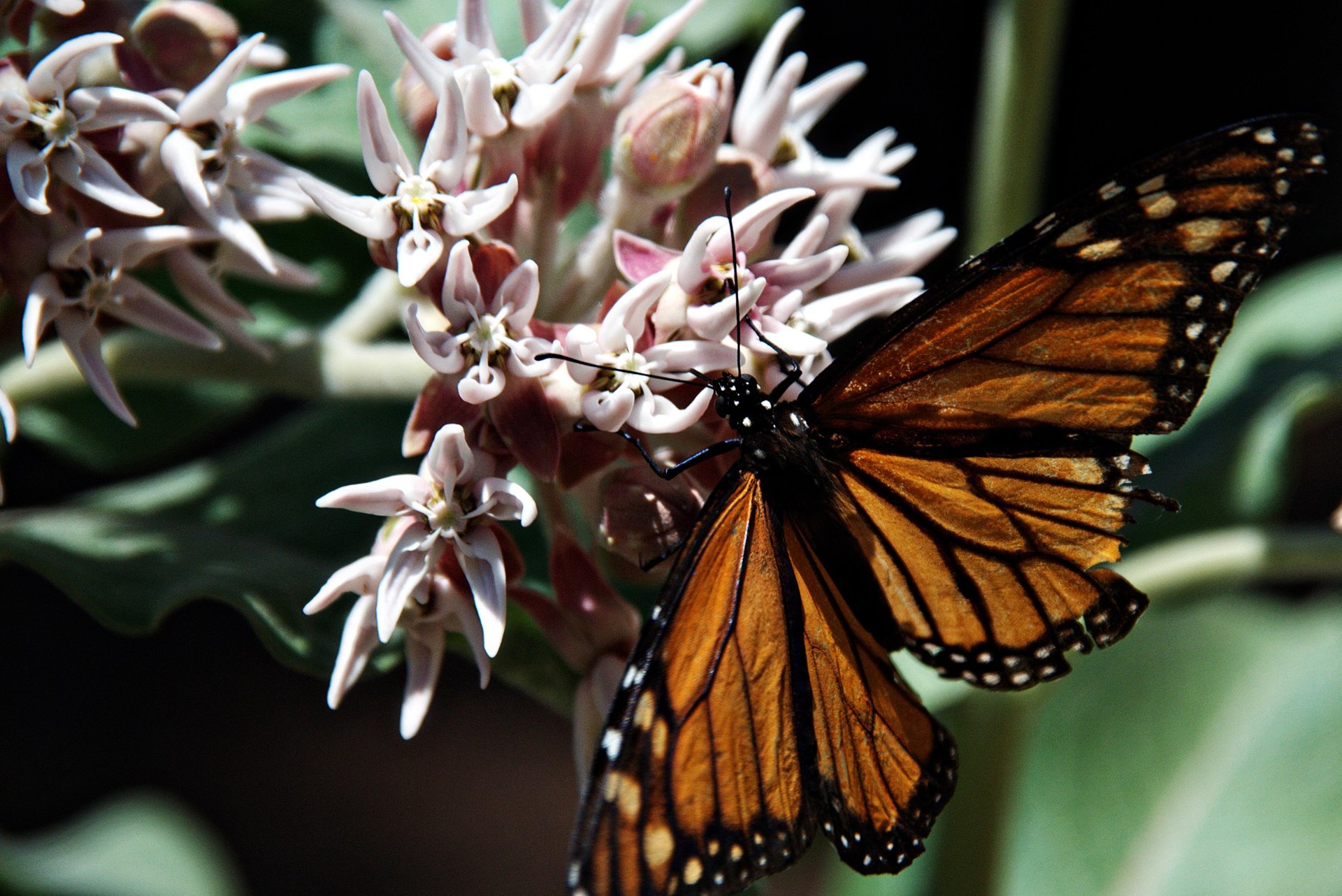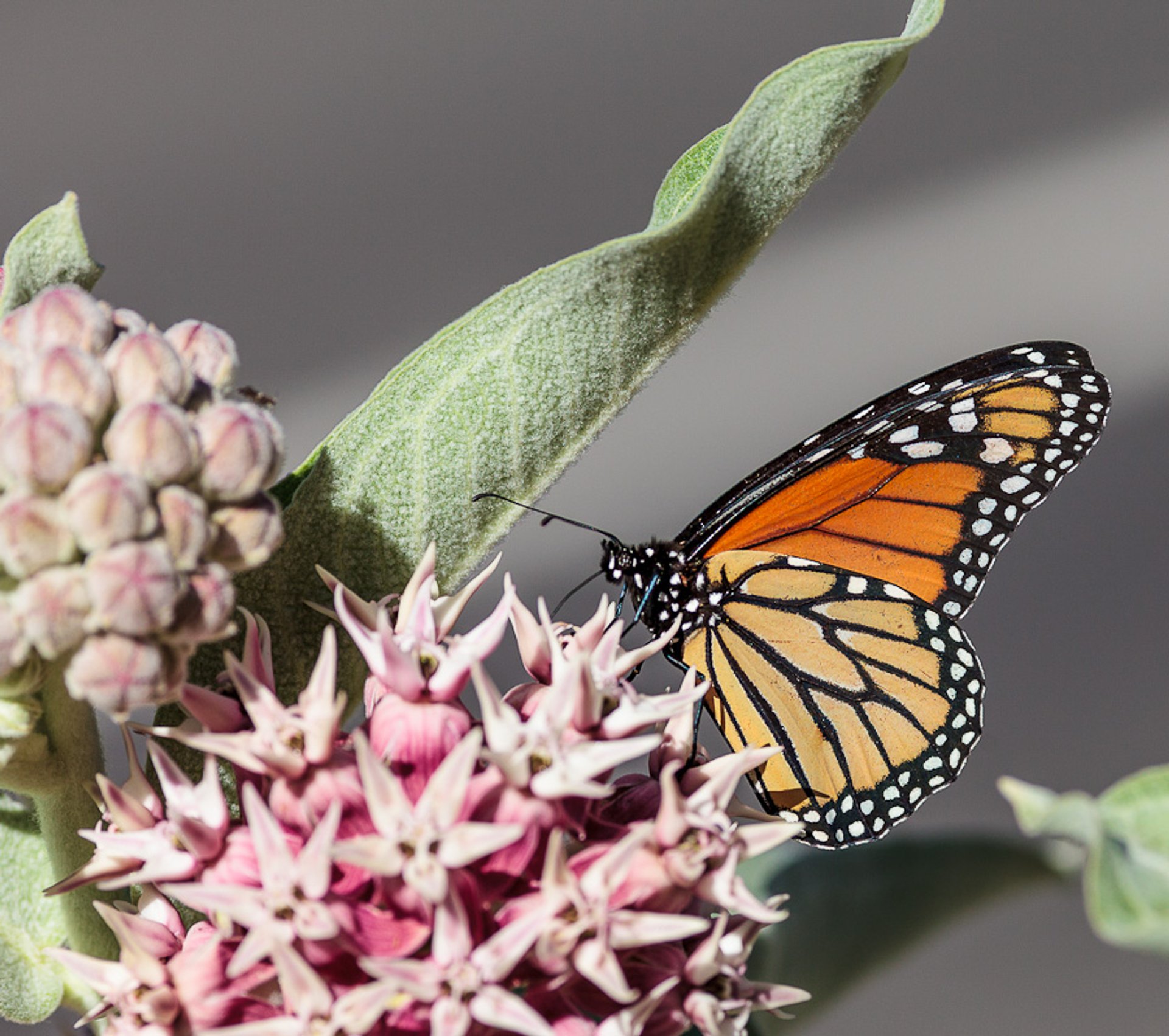 This absolutely gorgeous flower is also an extremely important plant in the ecosystem because so many species of insects depend on it. Indeed, if you look over the field of milkweed, you can see a whole universe of diminutive life there—from buzzing bees and beetles to hummingbirds and butterflies.
The "star" of this small universe is the Monarch butterfly. These amazing delicate butterflies cannot survive without milkweed, as they lay eggs solely on these plants.
You can find Snowy Milkweed in many parts of the park, such as the Hetch Hetchy area along the Wapama and Rancheria Falls trails, in the Chilnualna Falls area, and some other places in the foothills. It's blooming period lasts from May through September.
Find hotels and airbnbs near Milkweed and Monarch Butterflies (Map)