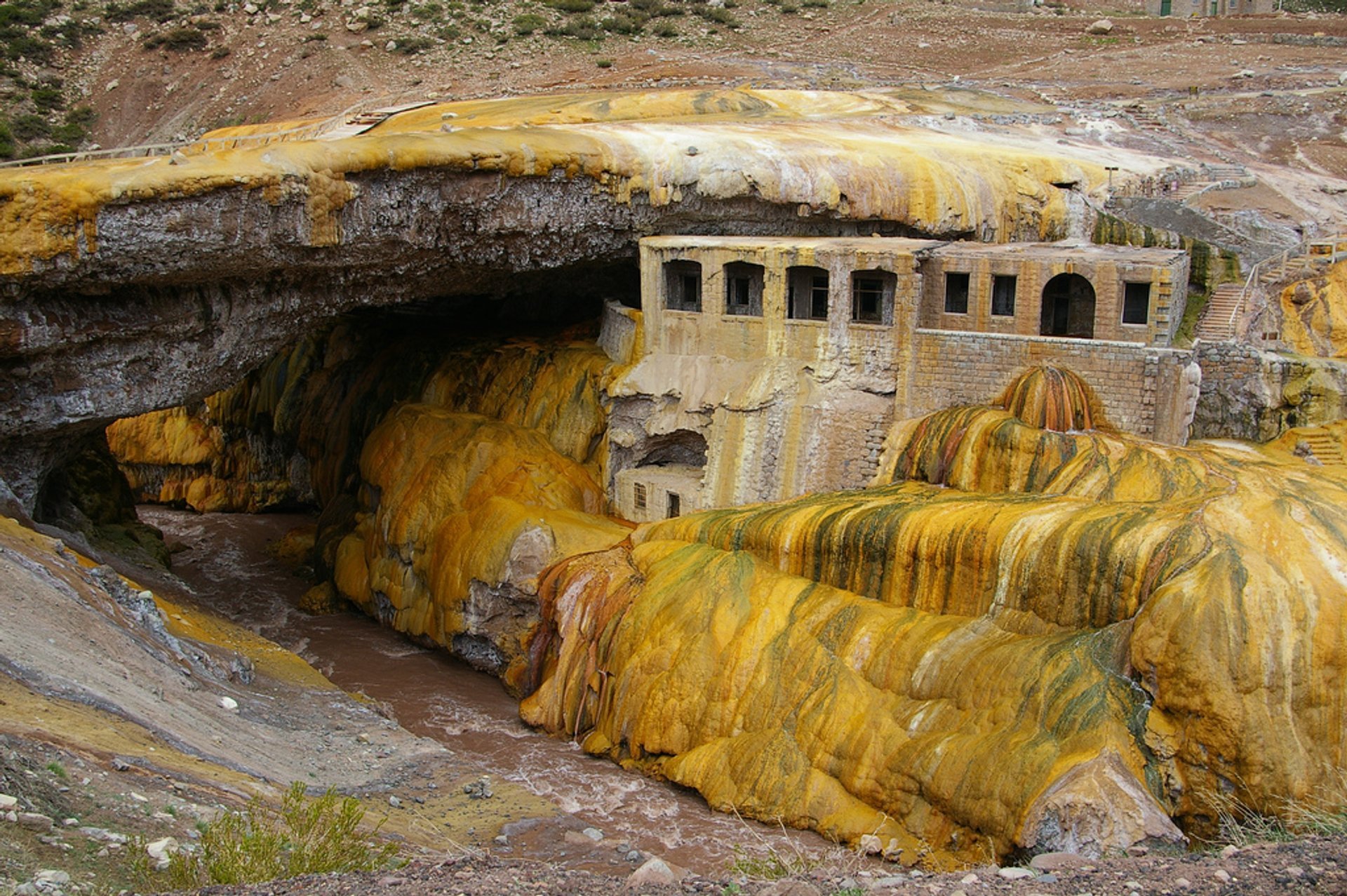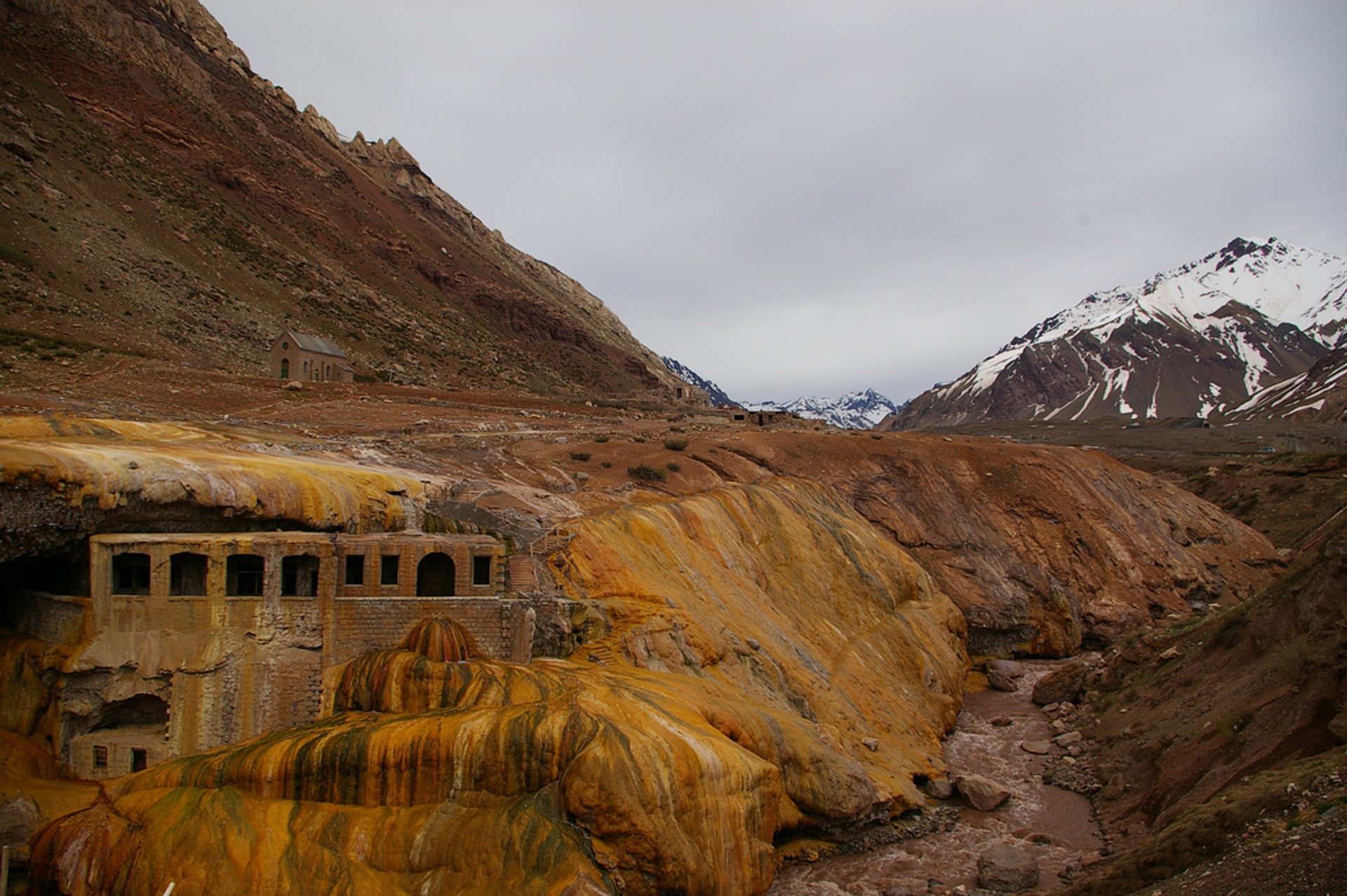 Puente del Inca is a true natural masterpiece, a bridge overhanging the Las Cuevas River. This wonderful creation of nature excites peoples' imagination: its length is 47 m and width is 28 m. The bridge is located at an altitude of 1,719 m above sea level and 180 km from the city of Mendoza. The shape of the bridge is a huge pile of yellow, smooth stones. Near Puente del Inca there are several thermal springs that have healing powers as well. Every spring has its own interesting name: Mercury, Venus, Mars, Saturn, and Champagne.
Previously, there was even a medical sanatorium. However, in 1986 it was buried under a mountain avalanche, leaving only a tiny dilapidated chapel from the colonial era. However, it adds more mystery to this cryptic place. As the nature of the structure is rather unstable, the area has been closed off, so you can't cross the bridge or take a hot bath. However, the photogenic area still draws thousands of tourists.
Puente del Inca is best to be visited when the weather is the most stable, that's during the warmer season. June to August is winter time then the weather is the harshest, and snow is likely to hide the beauty. So plan your visit for the period from September and May. And if you wish to do more hiking, choose the time between mid-November and March–the official hiking season. Argentina's highest peak Aconcagua is located just 20 km north-west of the Inca's Bridge. Two trailheads for climbing Aconcagua are located within a short distance from the Bridge. You might also want to see a Cementerio Andinista which is a cemetery of the unfortunate Aconcagua hikers. It's located just 1 km west of the site. Note that summer (December–February) is the most crowded time.
Find hotels and airbnbs near Puente del Inca (The Inca's Bridge) (Map)