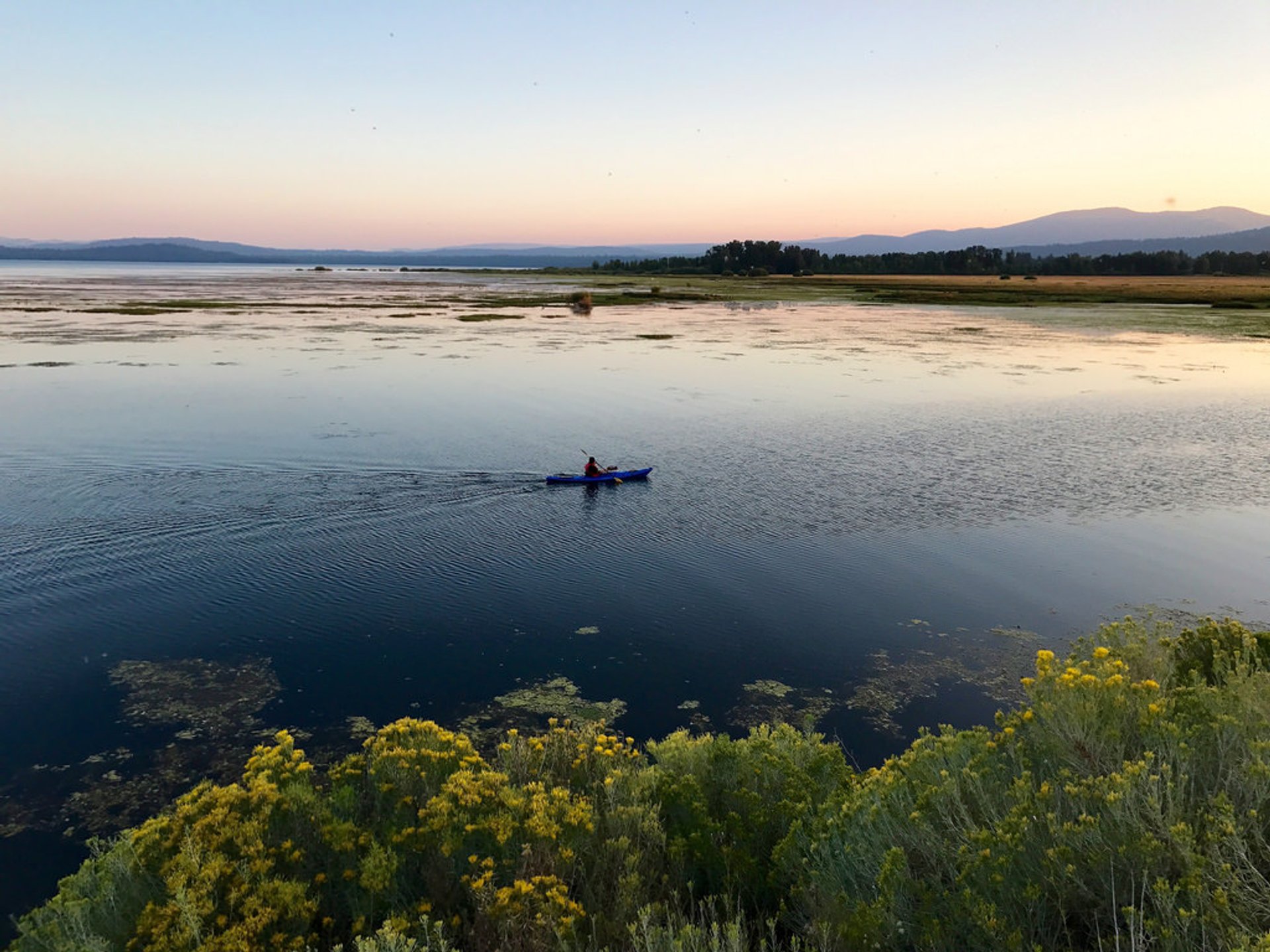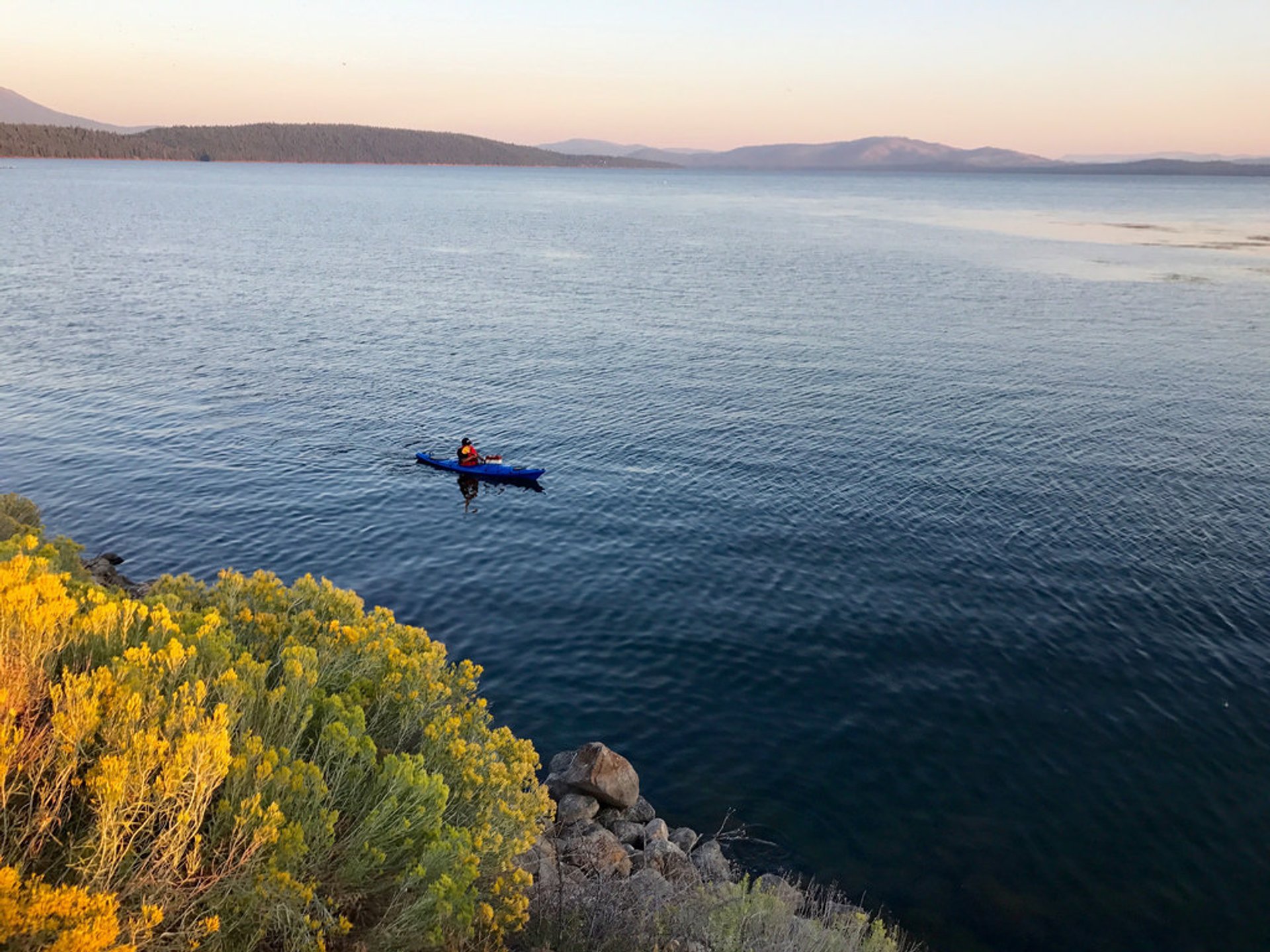 Kayaking and canoeing are pleasant activities during which you can enjoy the scenery of California. And there is a large choice among 38 wild and scenic rivers. Everything depends on what exactly you are looking for, an active and exciting adventure or a pleasant relaxing float. It is also an excellent opportunity for birdwatching.
Merced river provides an interesting paddling adventure mixed with some wildlife watching. San Joaquin River gives the opportunity to paddle a little more while choosing the best route and avoiding obstacles. A multi-day journey down the Colorado River can become an unforgettable experience. It's a 122 km trip to Imperial Dam. You can adjust the journey to your own time frames and desirable stops along the route. The river flows through wildlife preserves, which gives an opportunity to have a close-up look.
Gold Lake is an easy paddling destination. It's better to plan a trip in the morning or in the evening as winds accumulate in the afternoon. Lake Almanor is another beautiful paddling spot.
Sugar Pine Reservoir is a perfect paddling and fishing spot. There is an island to paddle to and a couple of coves in the area. Sugar Pine is also a great swimming lake with nice and warm water.
The best place to paddle in Lake Clementine is at its upper part. This lake is within an hour driving distance from Sacramento, which makes it an excellent weekend getaway. Lake Faucherie features several spots where you can have easy access to the water. Paddling here is quite easy, but the best time is when the water is calm, in the morning or evening.
Generally, the best time for kayaking and canoeing on California's lakes and rivers runs from May through October. It's also the time when lots of campgrounds open their doors. Besides, if you paddle in the colder months, you need some extra clothing.
Find hotels and airbnbs near Kayaking and Canoeing (Map)