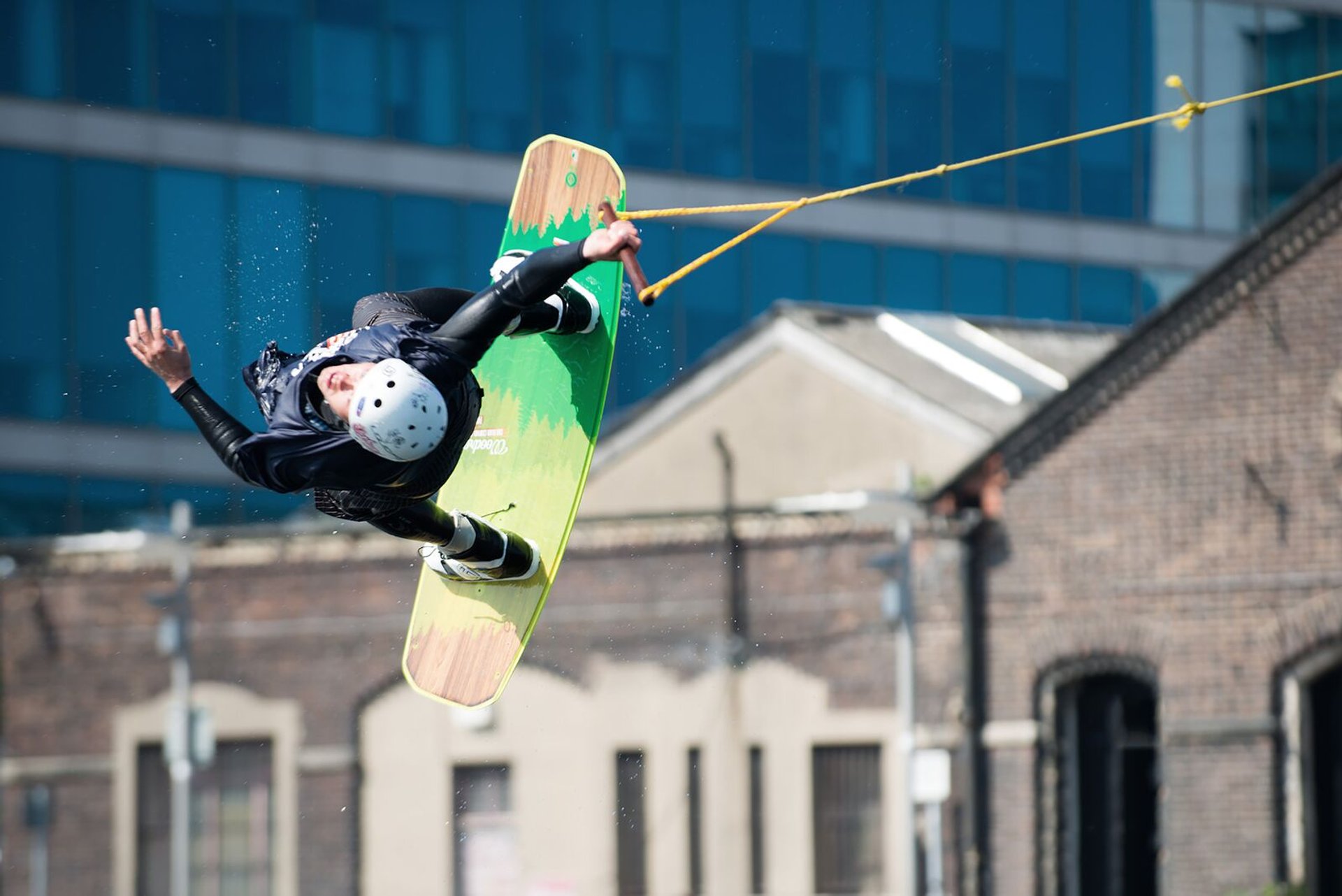 Wakedock Wake Park is located just a short walk from the city center. A cable zipline installed in the heart of the Dublin Docklands will make it easy to learn how to glide across the water and is perfect for beginners to learn wakeboarding.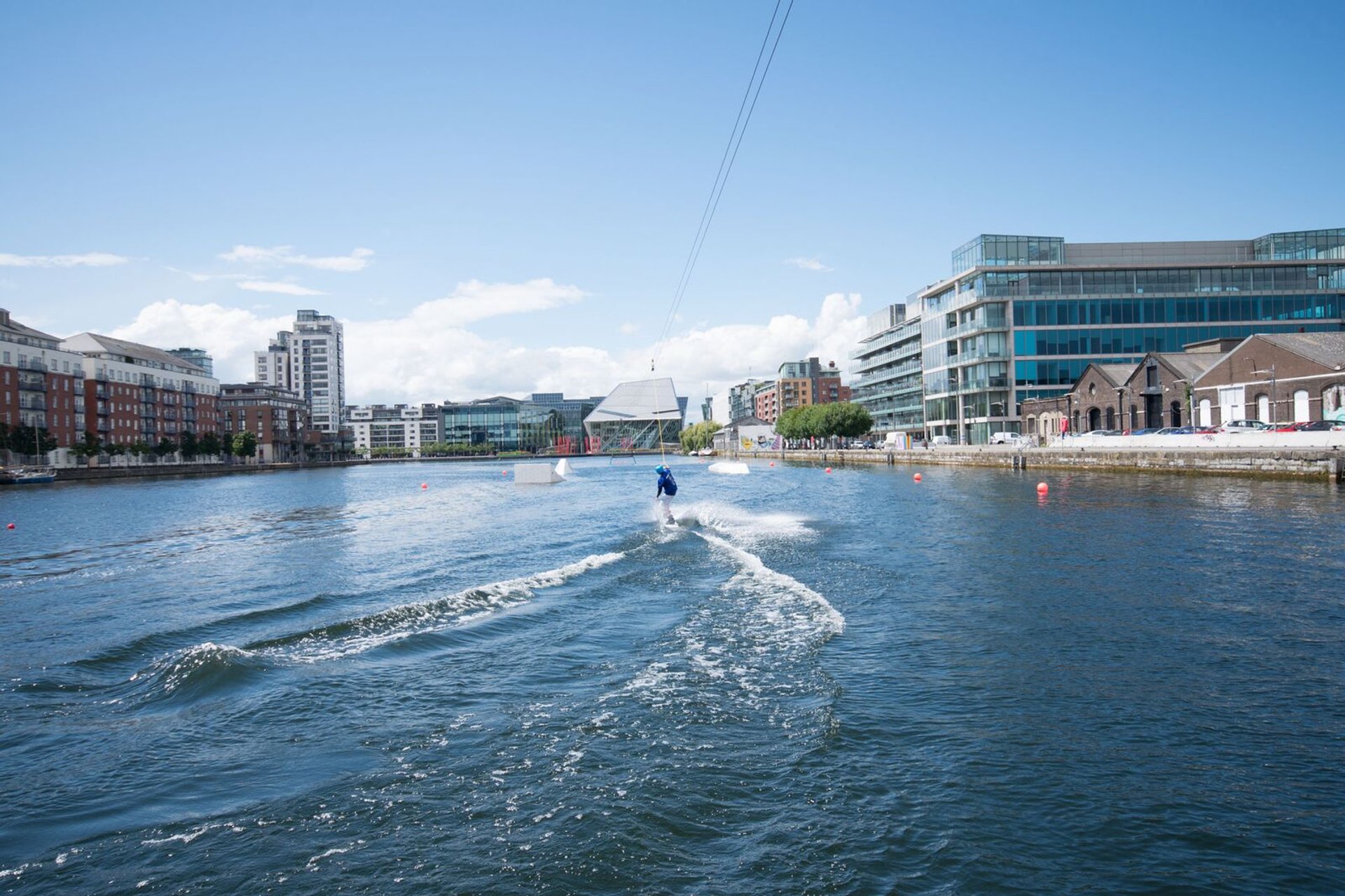 For experienced wakeboarders, there are four obstacles, a small and a big kicker, a slider and a rooftop rail. Only one wakeboarder at a time can use the cable, and speed can be regulated to according to the rider's ability.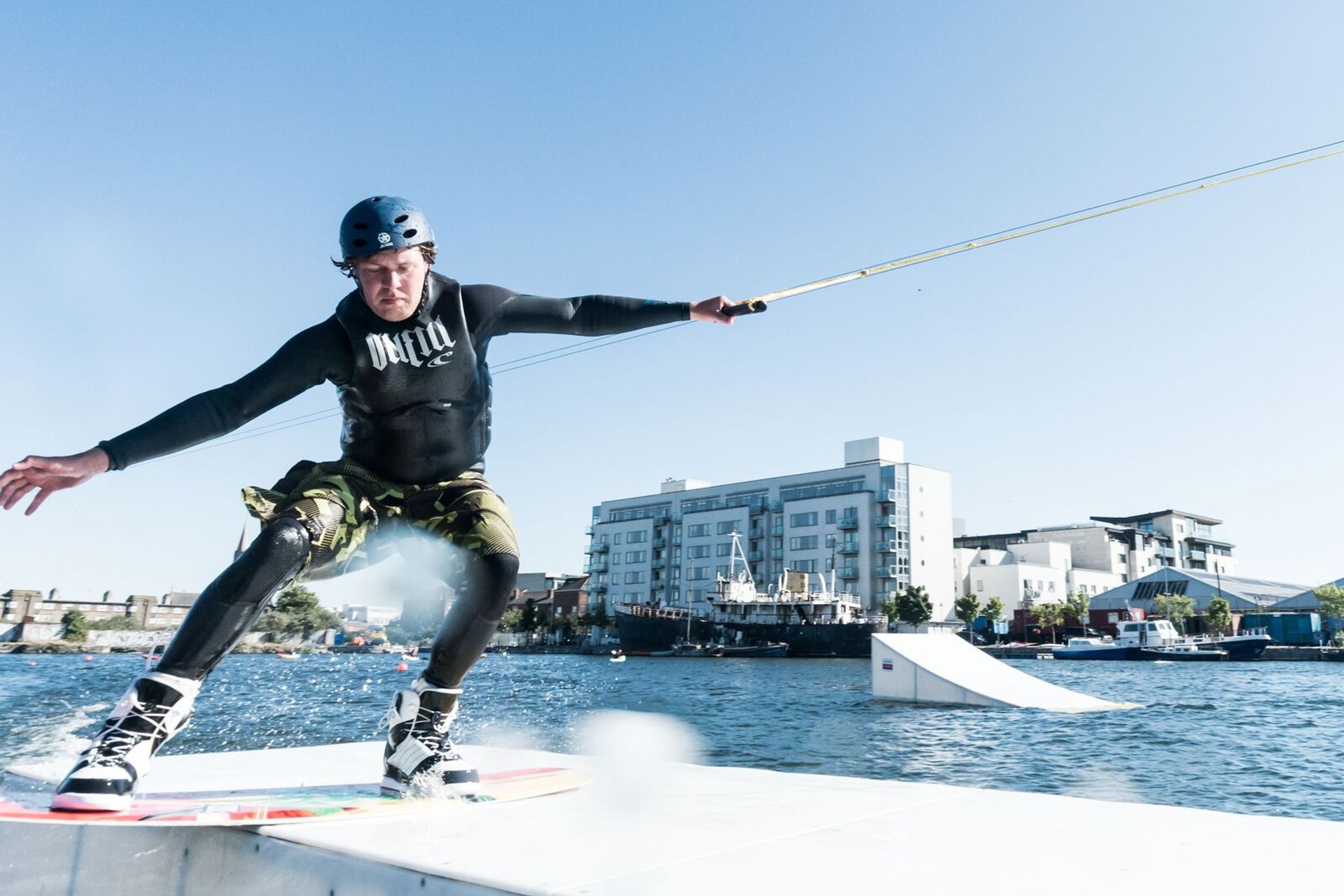 Every summer, Wakedock also runs a kids club session for the 8-16 year olds, so that even the young ones can learn basic wakeboarding skills.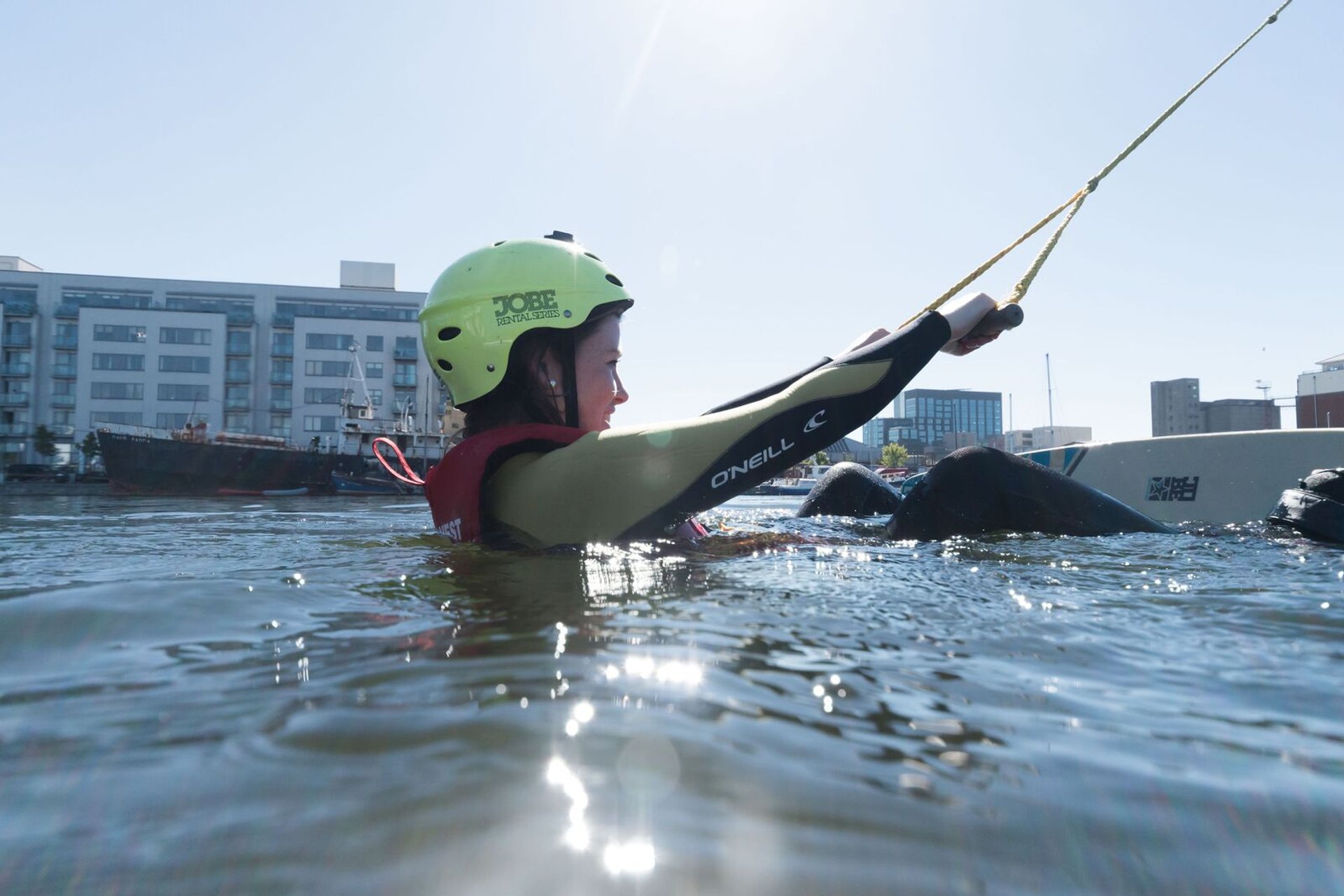 Docklands is an interesting landmark by itself. It's often called the 'Silicon Dock' after Silicon Valley, as the area attracts companies like Google, Facebook, and Twitter. There is also the U2 studio and the historic RNLB Mary Stanford lifeboat.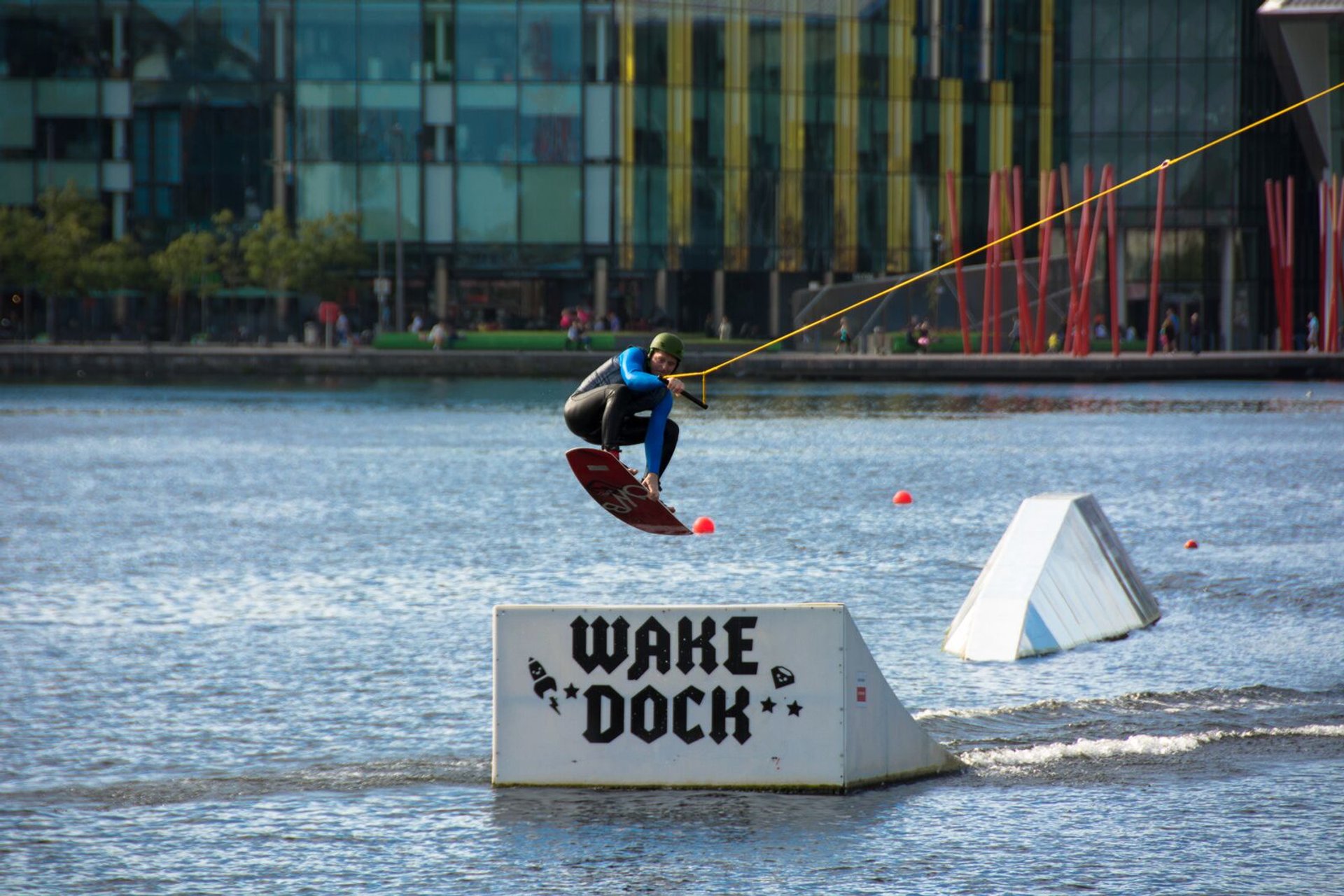 Wakedock offers its services from mid-March to late October, weather permitting.
Wakedock Featured in