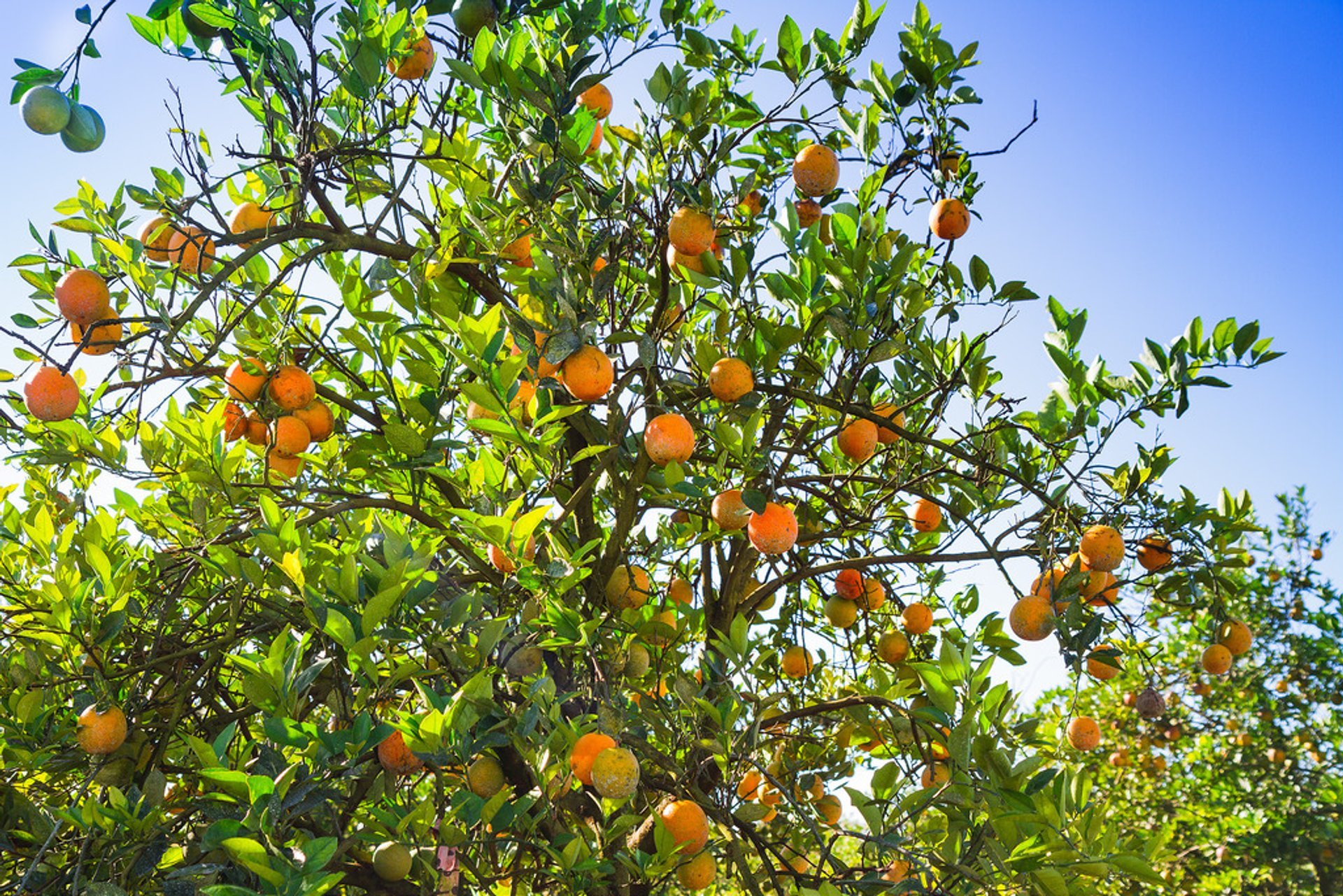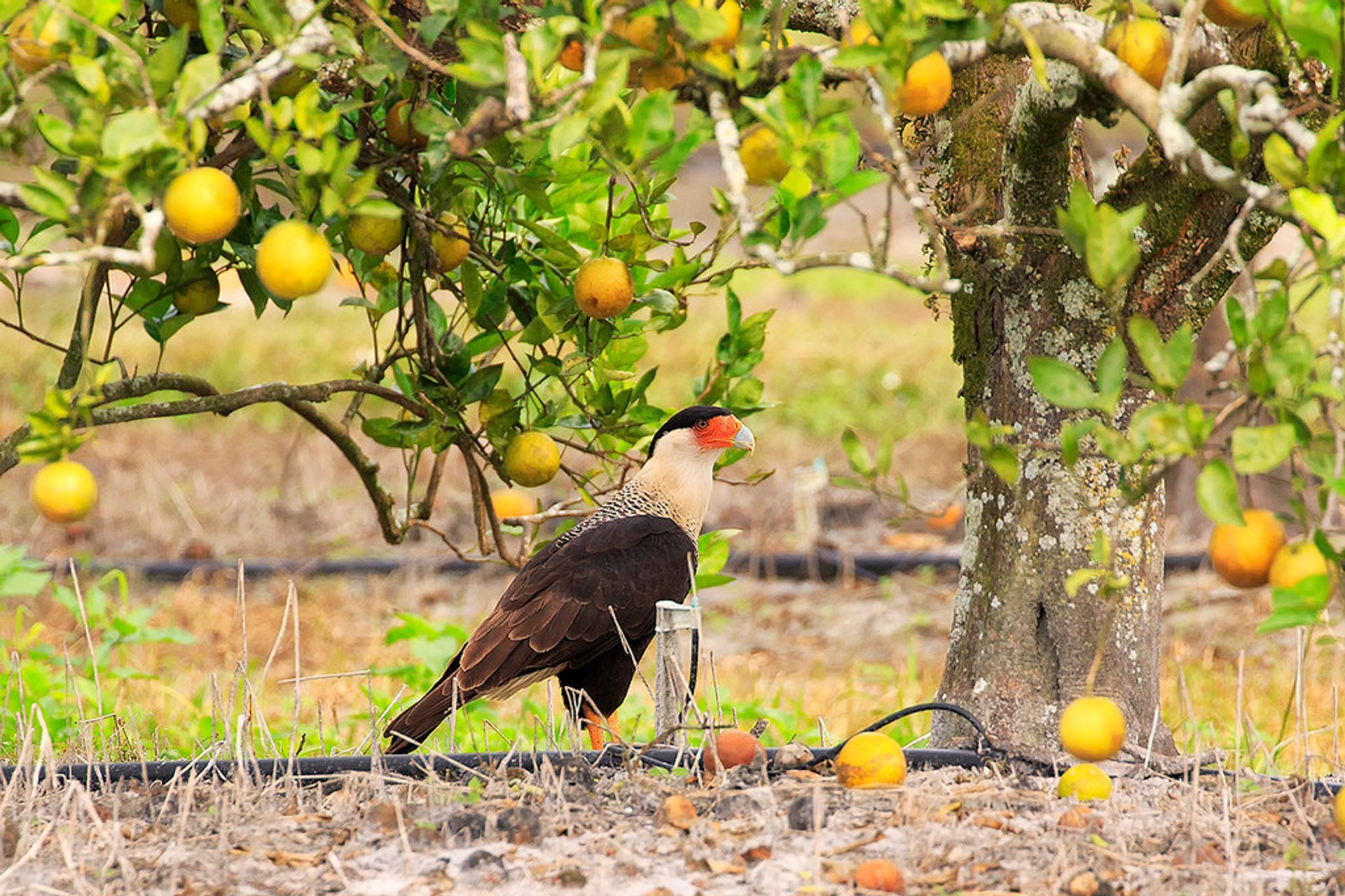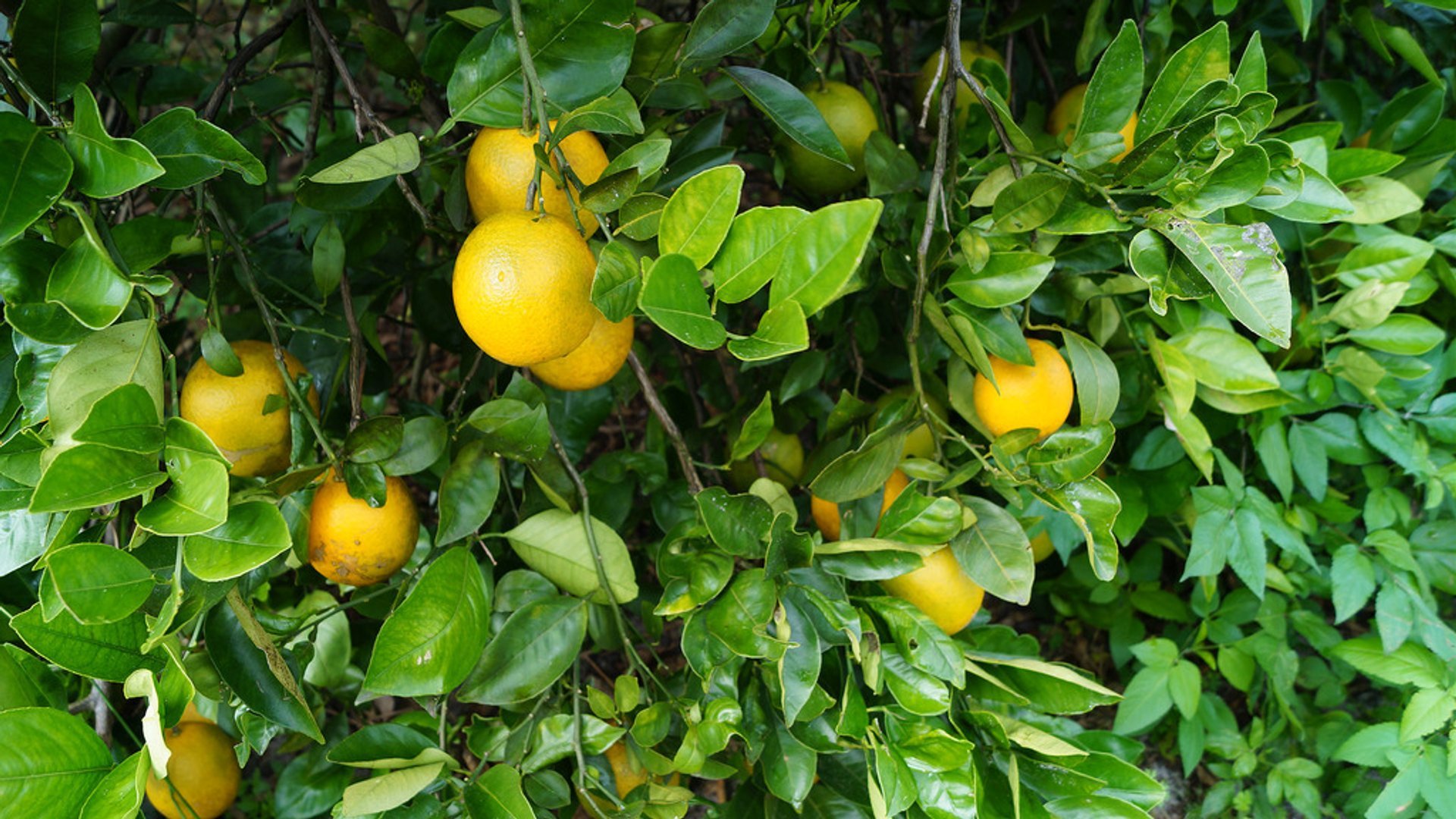 Citrus Season
Featured in
Nothing can restore your vitamin C balance better than a visit to a citrus farm to pick up your own fresh fruits and wander through amazing sun-lit groves. The sweet and bitter aroma of citrus flowers and abundant crops of oranges, grapefruits, lemons, limes, and tangerines are available during the winter season.
You can also try orange blossom honey, candies, ice cream, and you can find a huge variety of Florida souvenirs with a citrus theme.
Most of the citrus fruits are grown in the southern part of the Florida peninsula, where the probability of a freeze is the lowest. After some severe freezes in the 1980s, citrus farmers gradually abandoned the central and northern areas, although Polk County in Central Florida still has many orange groves and remains the top citrus-producing county.
Florida citrus season runs from October through June, with the peak orange harvest from December to May. Florida grapefruits peak in February, while tangerines are in season from October to March.
Find hotels and airbnbs near Citrus Season (Map)
Citrus Season
Featured in