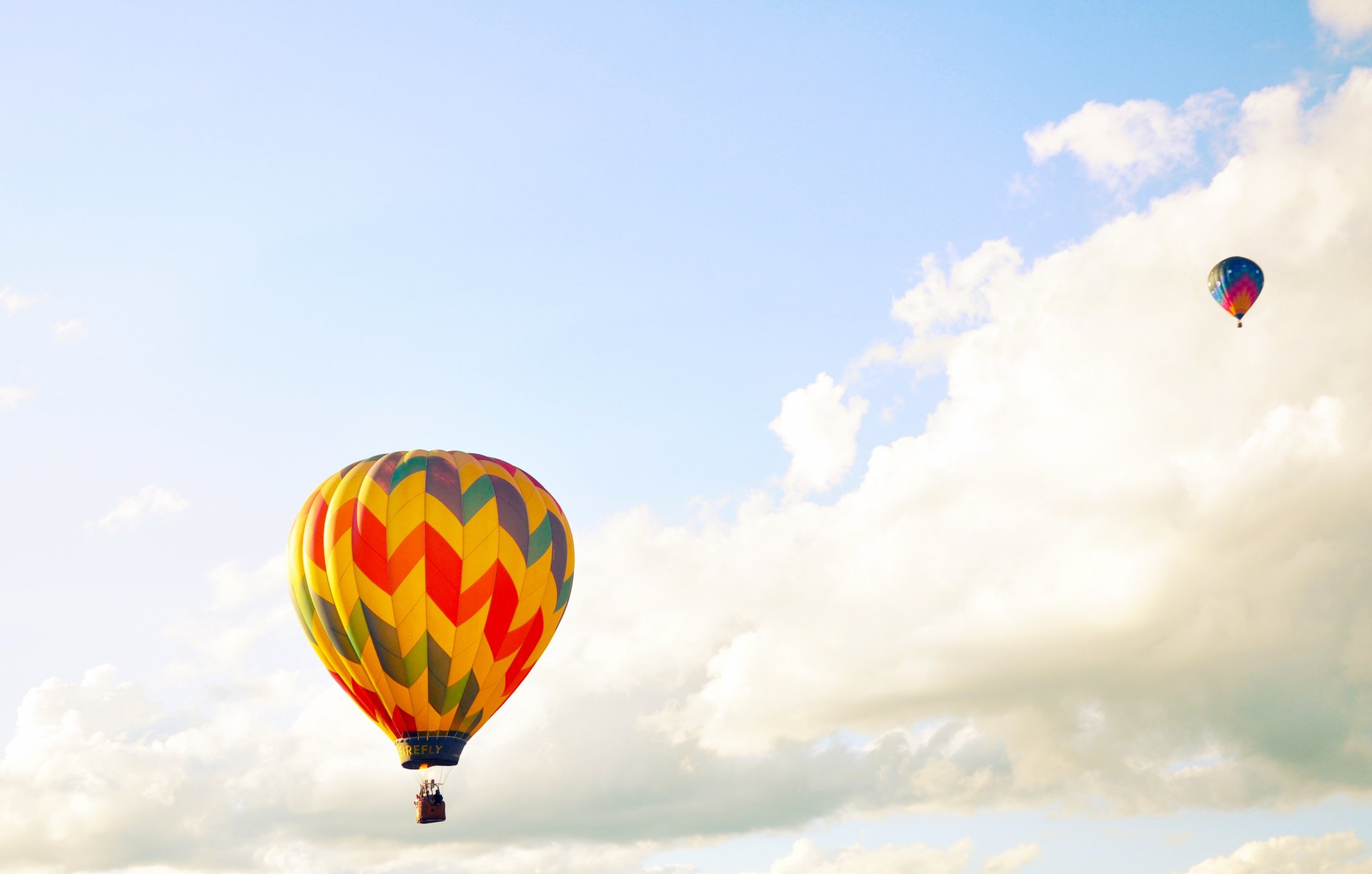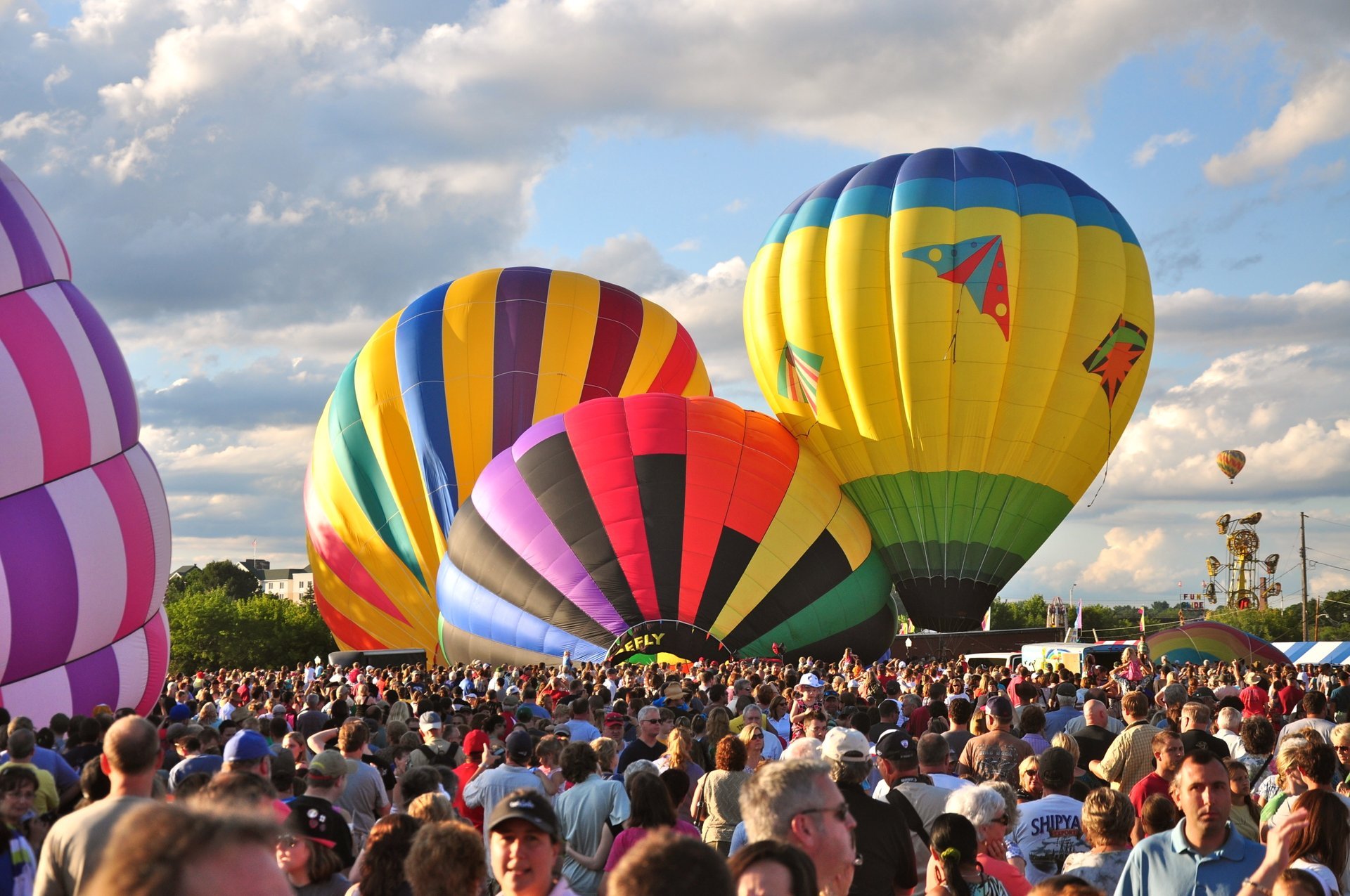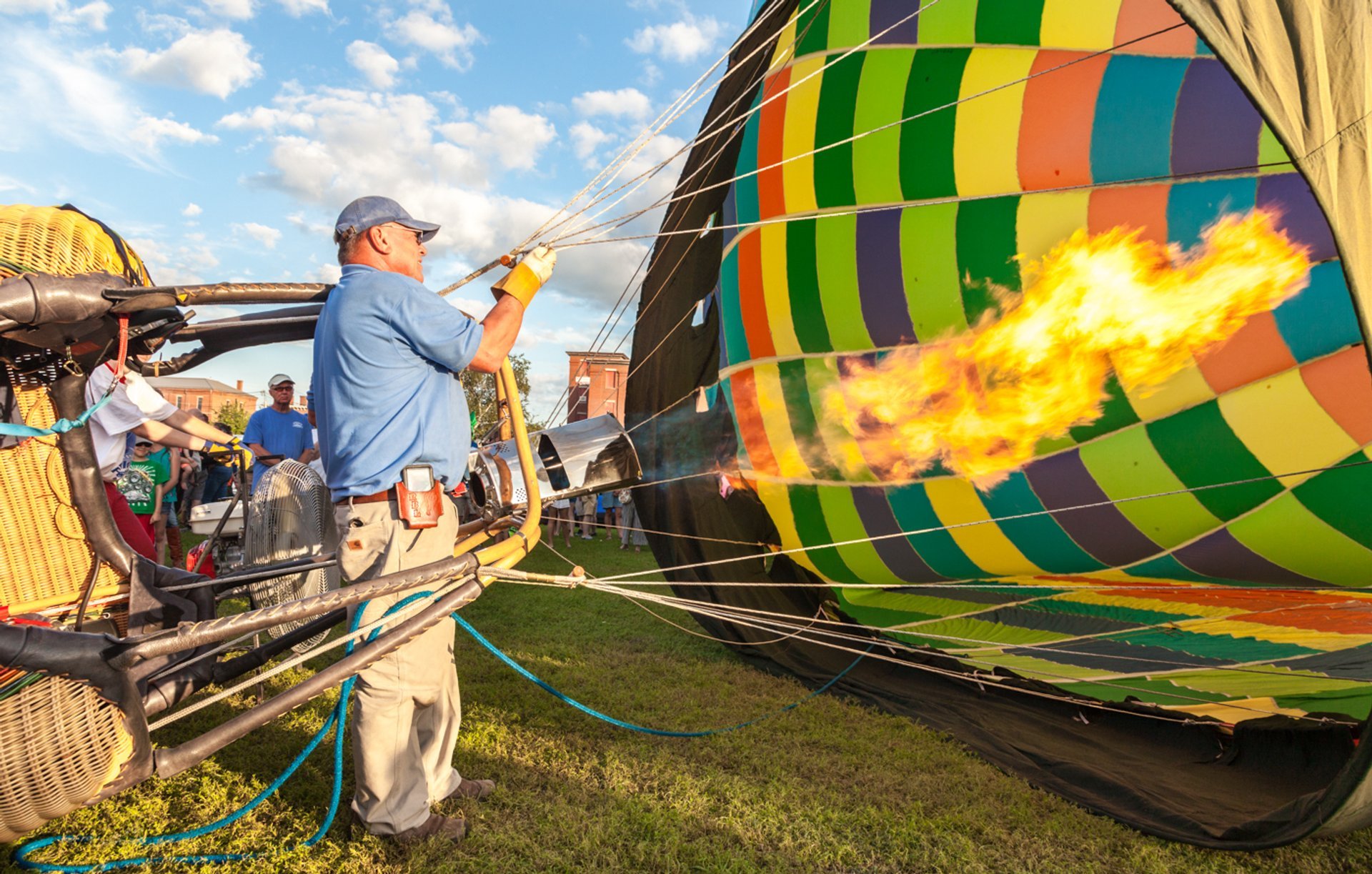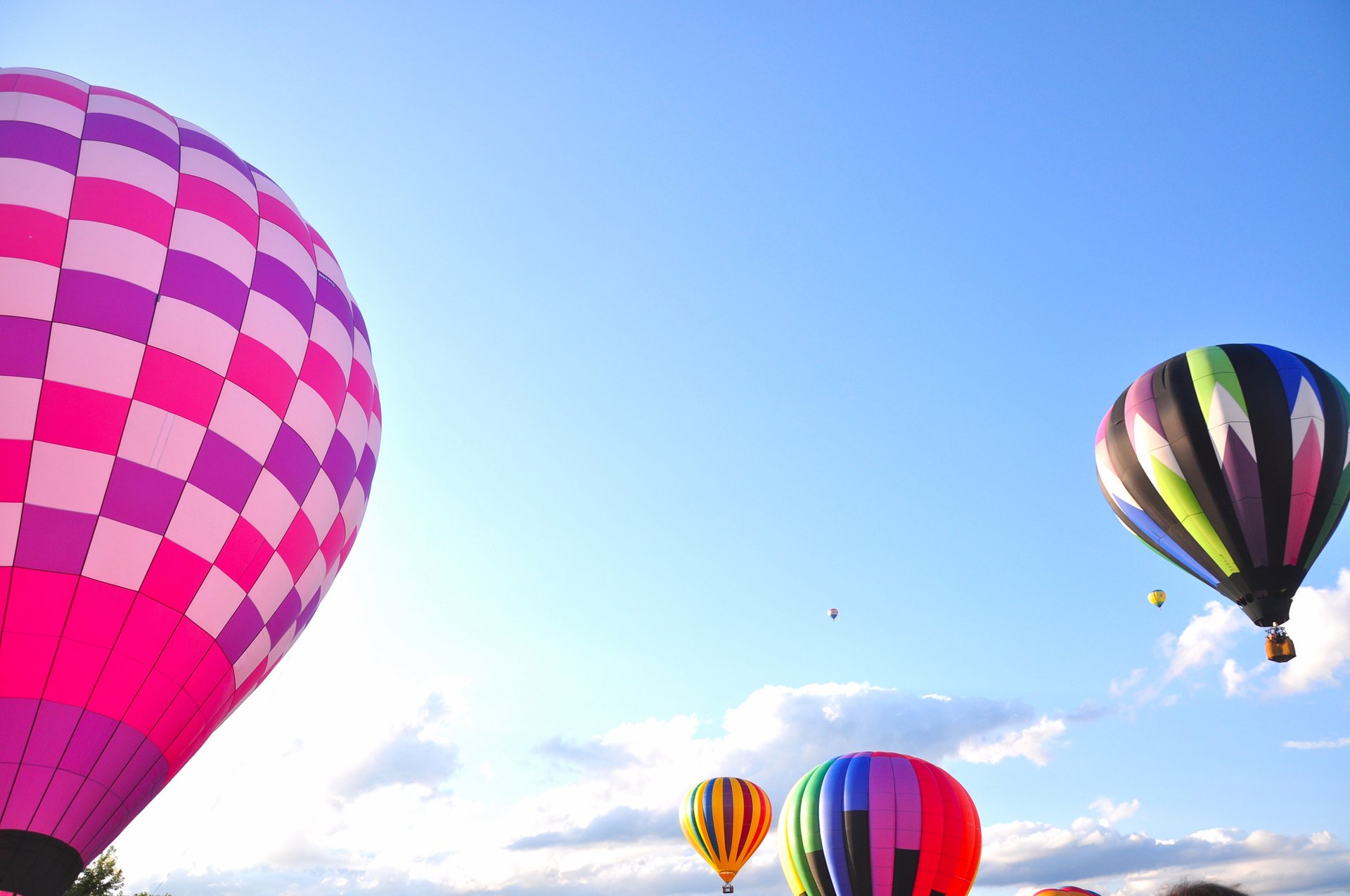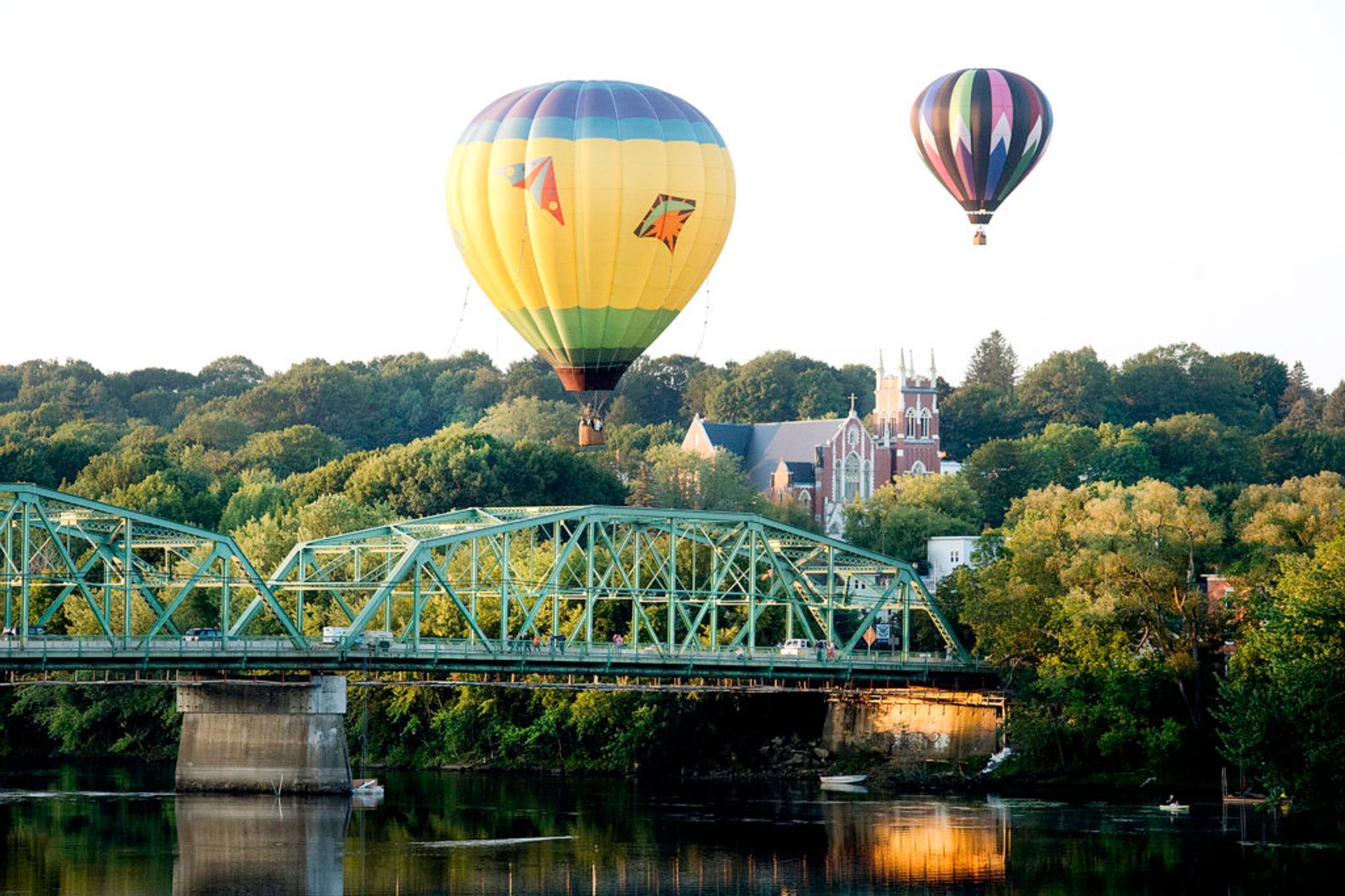 The Great Falls Balloon Festival is an annual event held every August in the twin cities of Lewiston and Auburn, Maine. Thousands line the banks of the Androscoggin River in Simard-Payne Memorial Park to see dozens of balloons filling the skies. The festival attracts about 100,000 attendees. In addition to various balloon rides, there is a carnival with rides, live music, games, and vendors with food and various merchandise.
Balloons are launched at 6:00 am and 6:00 pm on Friday, Saturday and Sunday of the festival, weather permitting. There are also tethered rides available in​ the main field. Ballons lit by the moon at Simard-Payne Memorial Park at night is quite a sight!
The Great Falls Baloon Festival offers live entertainment on two stages in Lewiston and Auburn. An open mic on Friday night at Auburn stage or karaoke on the Lewiston stage on Saturday afternoon is a great chance to show off your talent! The festival also features a Medieval Encampment in Bonney Park by The Society for Creative Anachronism.
Find hotels and airbnbs near Great Falls Balloon Festival (Map)