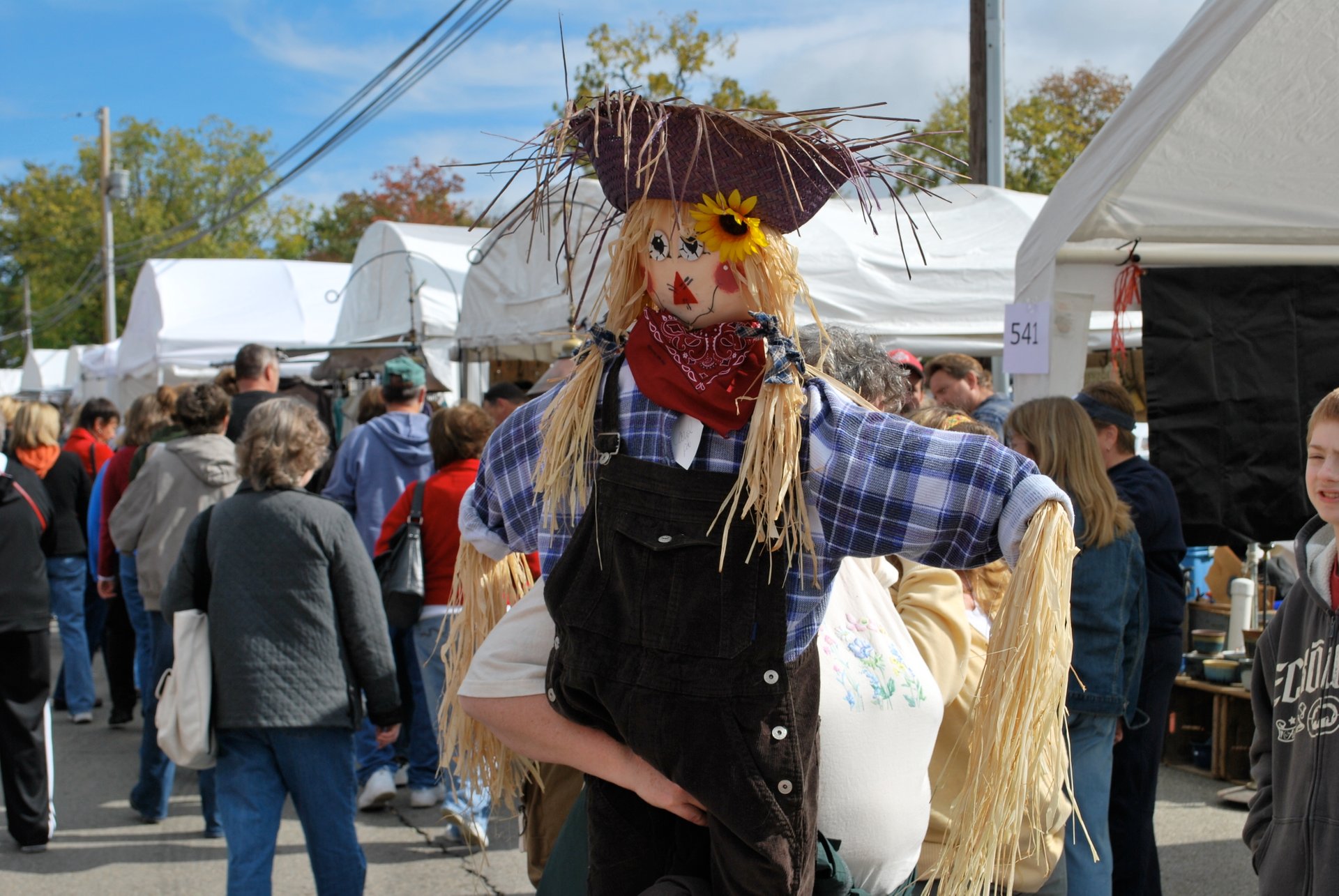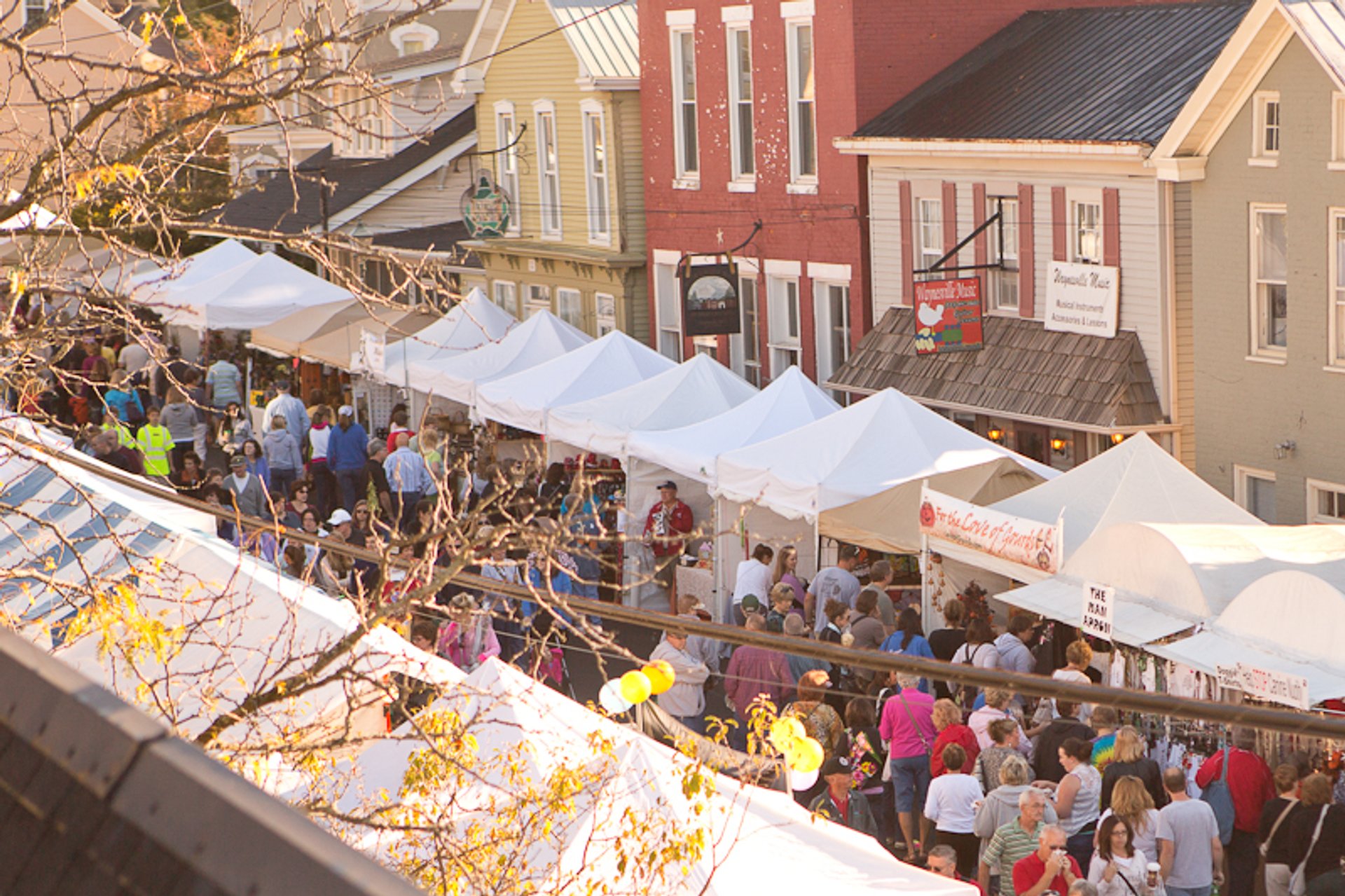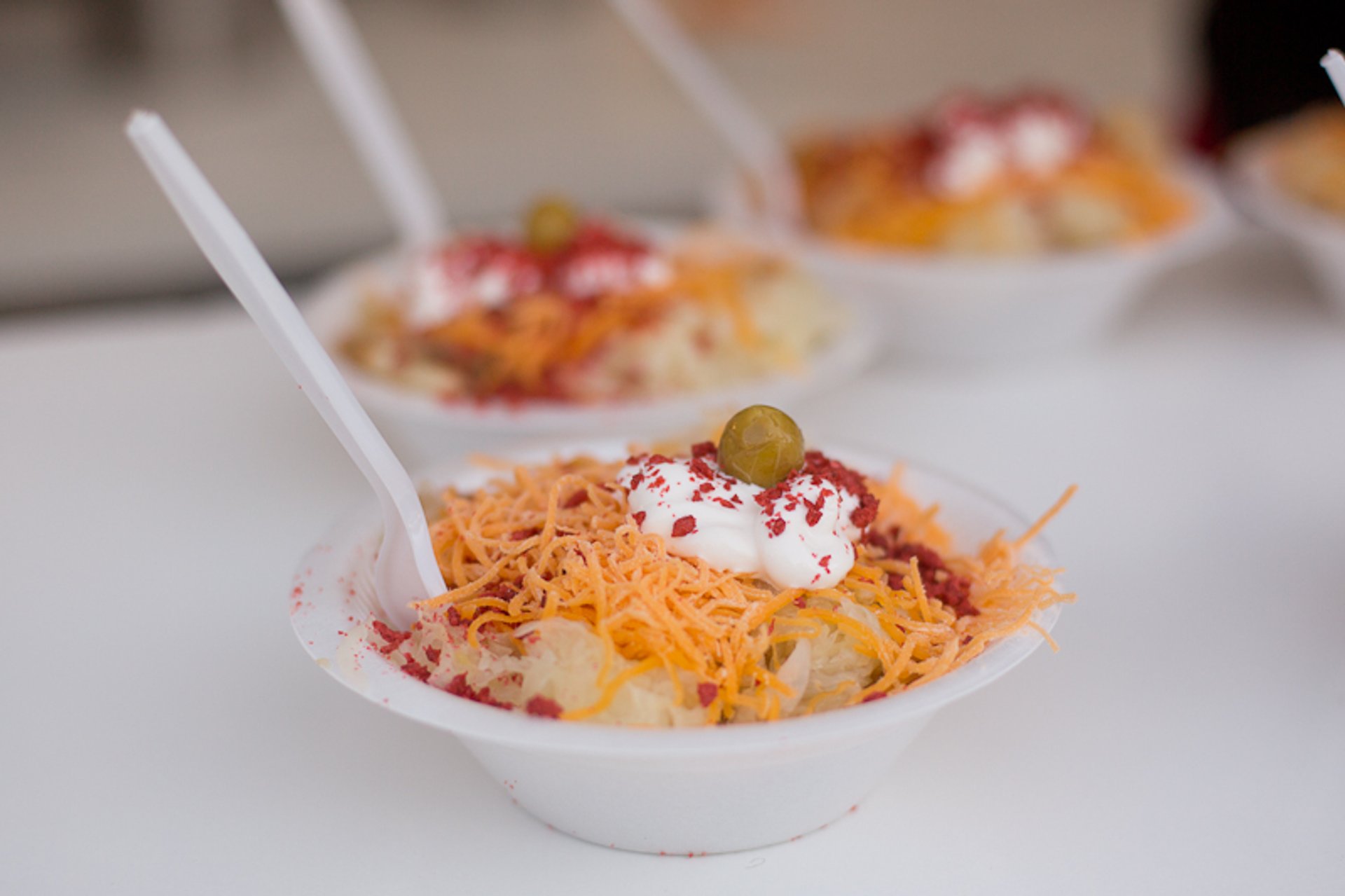 Ohio Sauerkraut Festival is held on the second full weekend in October in historic Waynesville, Ohio. Every year around 350,000 attendees pack the downtown to indulge in sauerkraut and shop among more than 450 craft booths selling crafts, arts and food items. Visitors can also try delicious food from over 30 different stalls.
A unique festival of its kind, Ohio Sauerkraut Festival features seven tons of sauerkraut every year. It originated from the Waynesville Retail Merchants sidewalk sale in 1970, which included a sauerkraut dinner as part of the event. The first event had hosted only 1,500 visitors.
Ohio Sauerkraut Festival also includes plenty of entertainment—an antique car parade, a contest for the best home-made sauerkraut, German folk dancers and music, a cabbage contest, checkers, and spelling bee contests. Don't miss your chance to try exotic foods like the sauerkraut ice cream.
Find hotels and airbnbs near Ohio Sauerkraut Festival (Map)