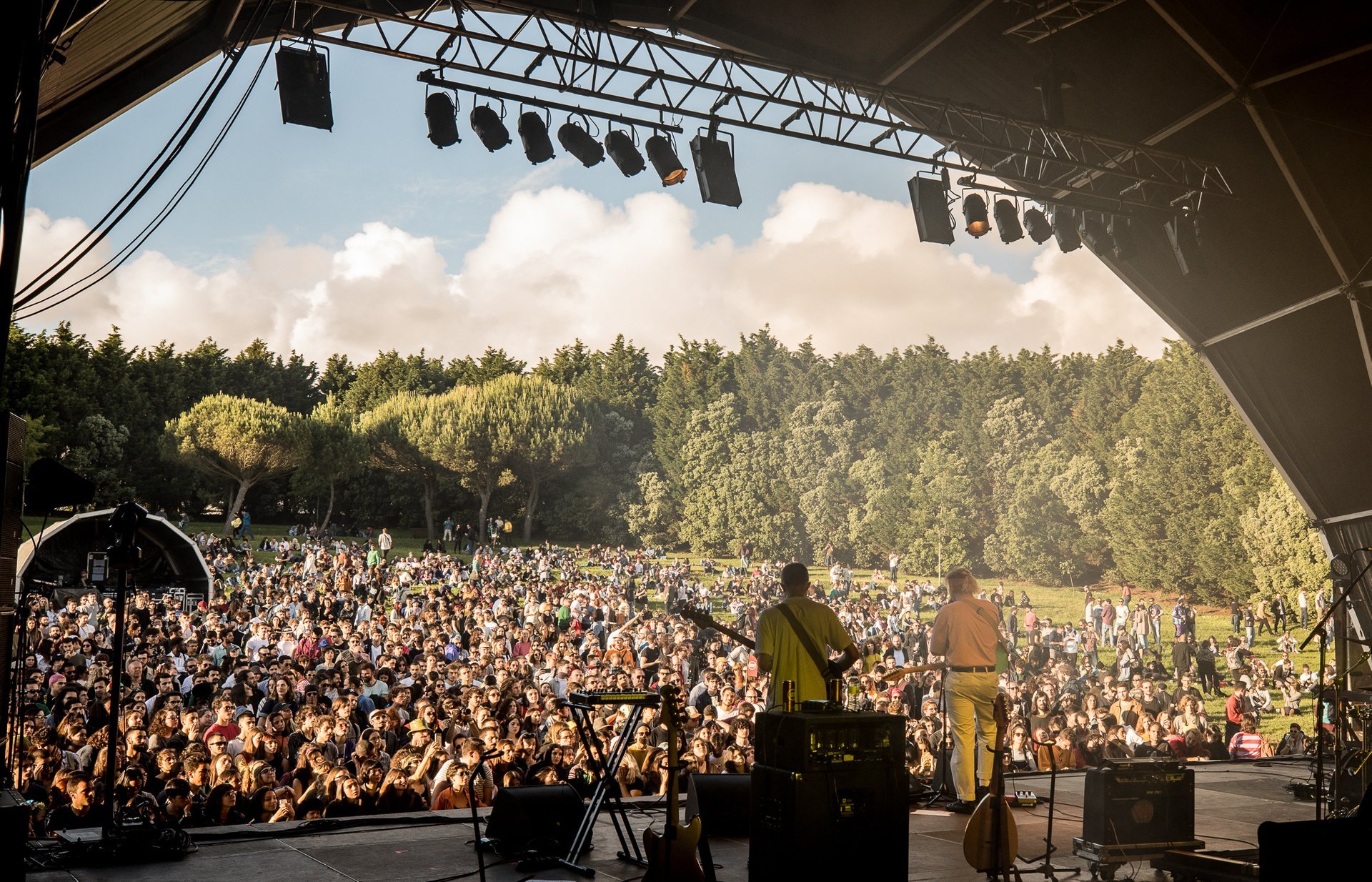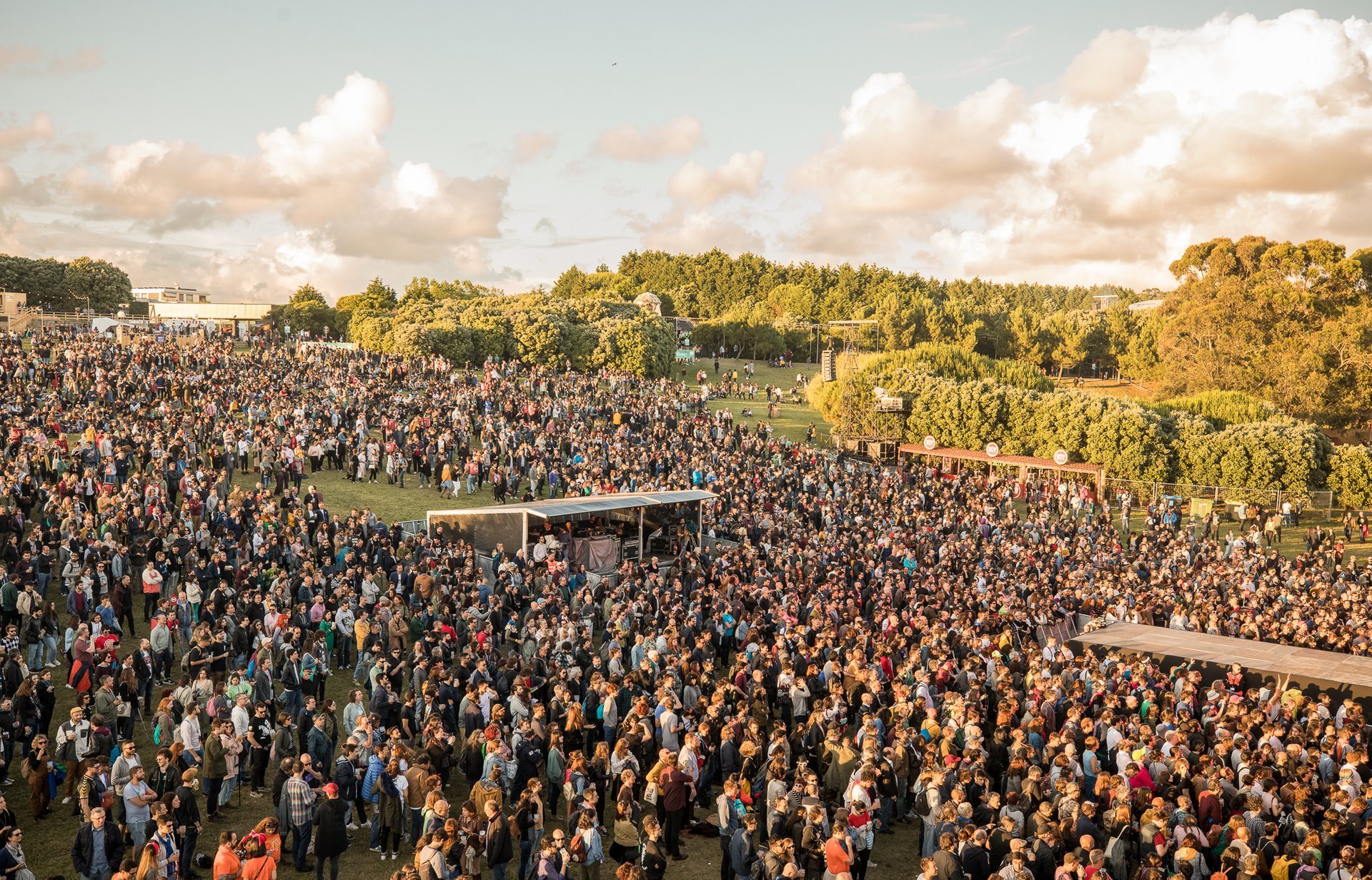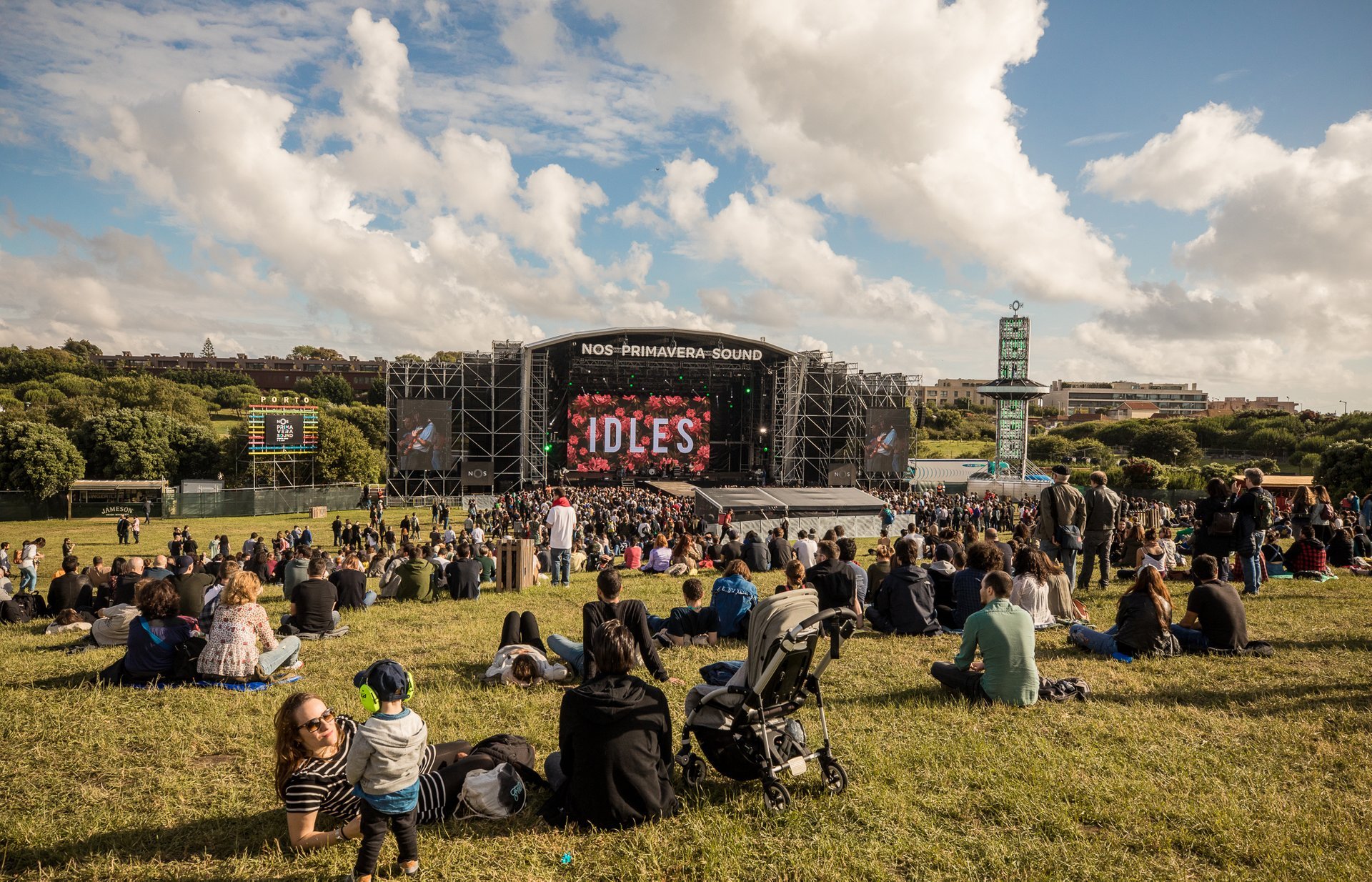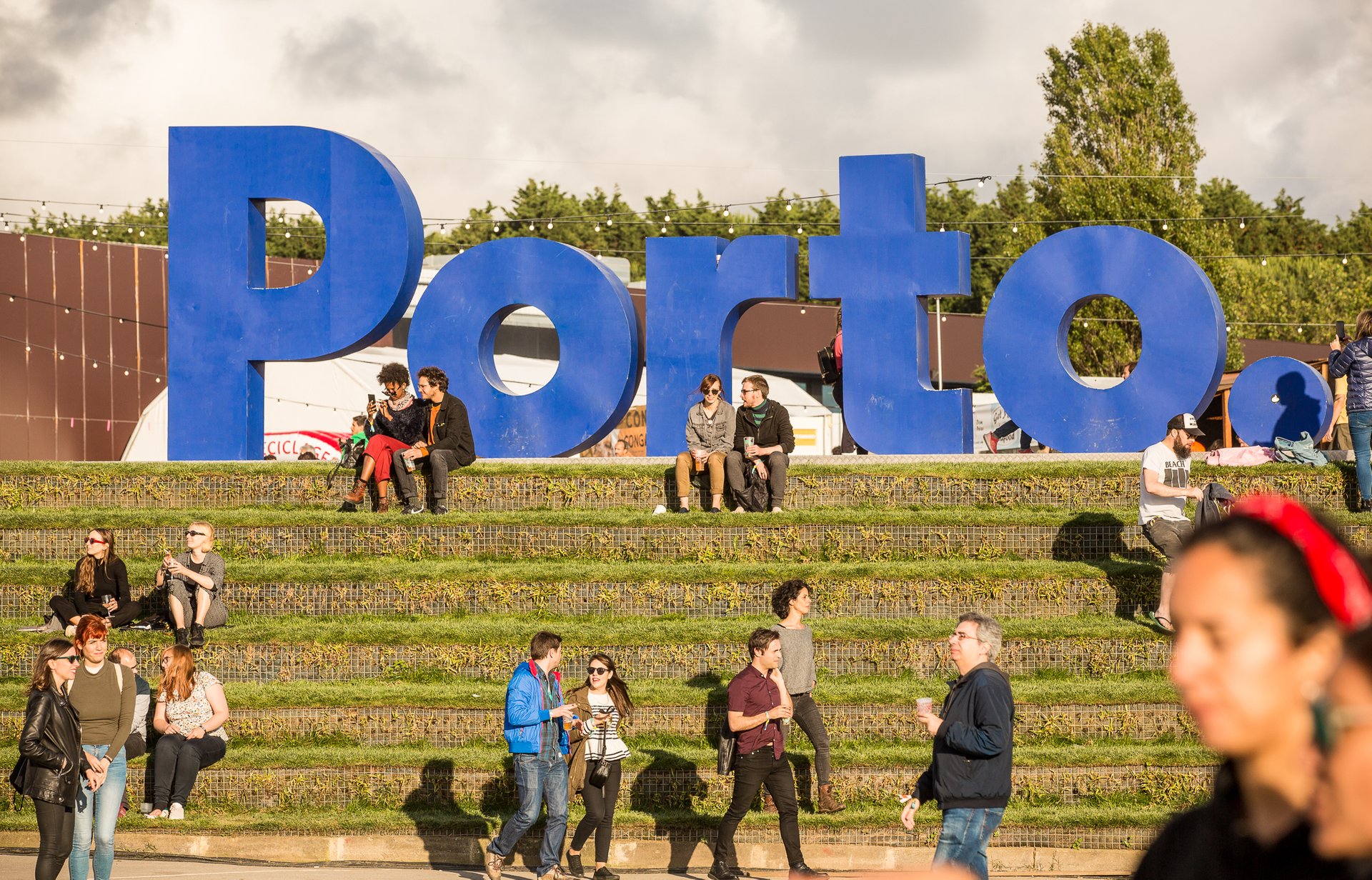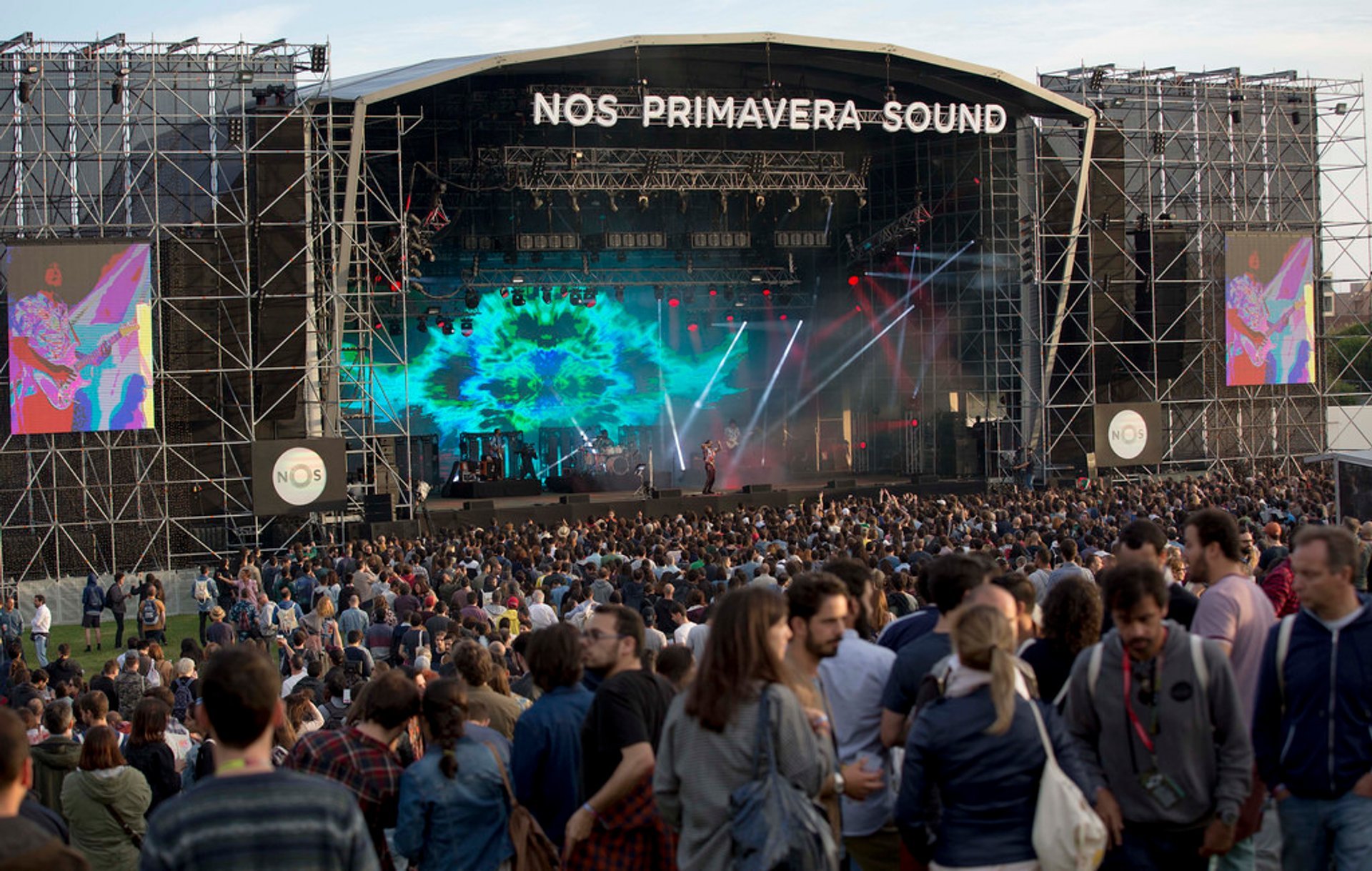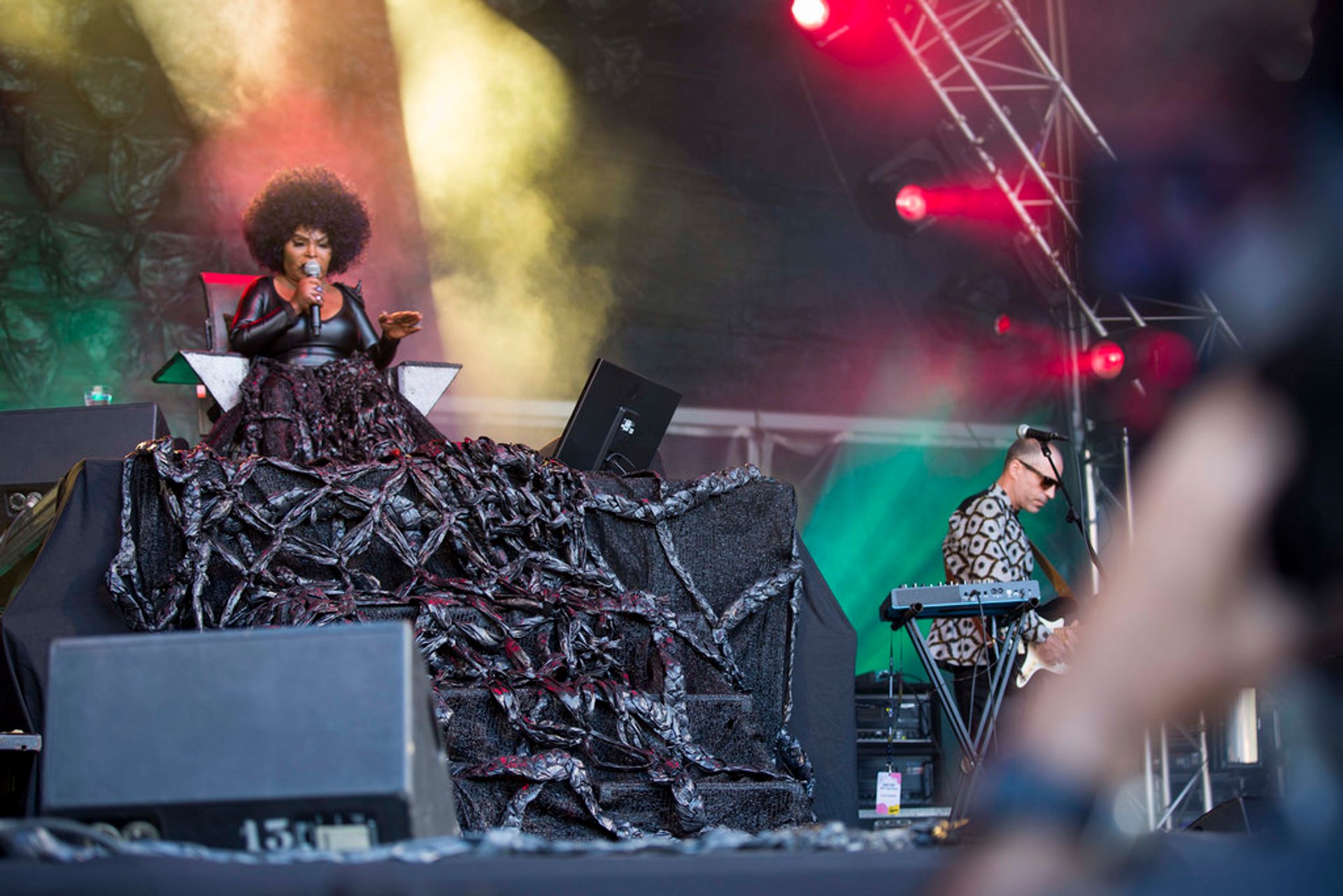 ©
hugolima.com | NOS Primavera Sound
NOS Primavera Sound is the annual festival that takes place in June in the city of Porto. The festival was founded back in 2011. Since then it has gained great popularity as a younger sibling of Barcelona-based edition, being a more intimate and compact version of the Spanish Primavera festival. It is likewise committed to the diversity of genres, showcasing indie, rock, hip hop, electronic, and other alternative music. The past lineups featured big names like Nick Cave and The Bad Seeds, Lorde, Bon Iver, A$AP Rocky, Justice, Run the Jewels, PJ Harvey, Animal Collective, Brian Wilson, Aphex Twin, Sigur Rós, FKA Twigs, Jungle, Patti Smith, Ride and Interpol, and many others.
The lush greenery of Parque da Cidade, nestled between the city and the sea, is a perfect venue to enjoy the festival. The music is played on three stages that dot the vast area of the park. The two main stages are set side by side at the bottom of a lush bowl, sort of a natural theatre seating arrangement with great views of the action from any spot. The third stage is placed slightly further out and is a perfect place to spend afternoon and night sessions. At night, the festival moves indoors to the electronic themed warehouse.
During the three days of music and fun, the festival welcomes around 100,000 festival-goers. Organisers do a great job in providing reusable cups for a deposit so that the park doesn't get trashed with plastic cups.
Find hotels and airbnbs near NOS Primavera Sound (Map)