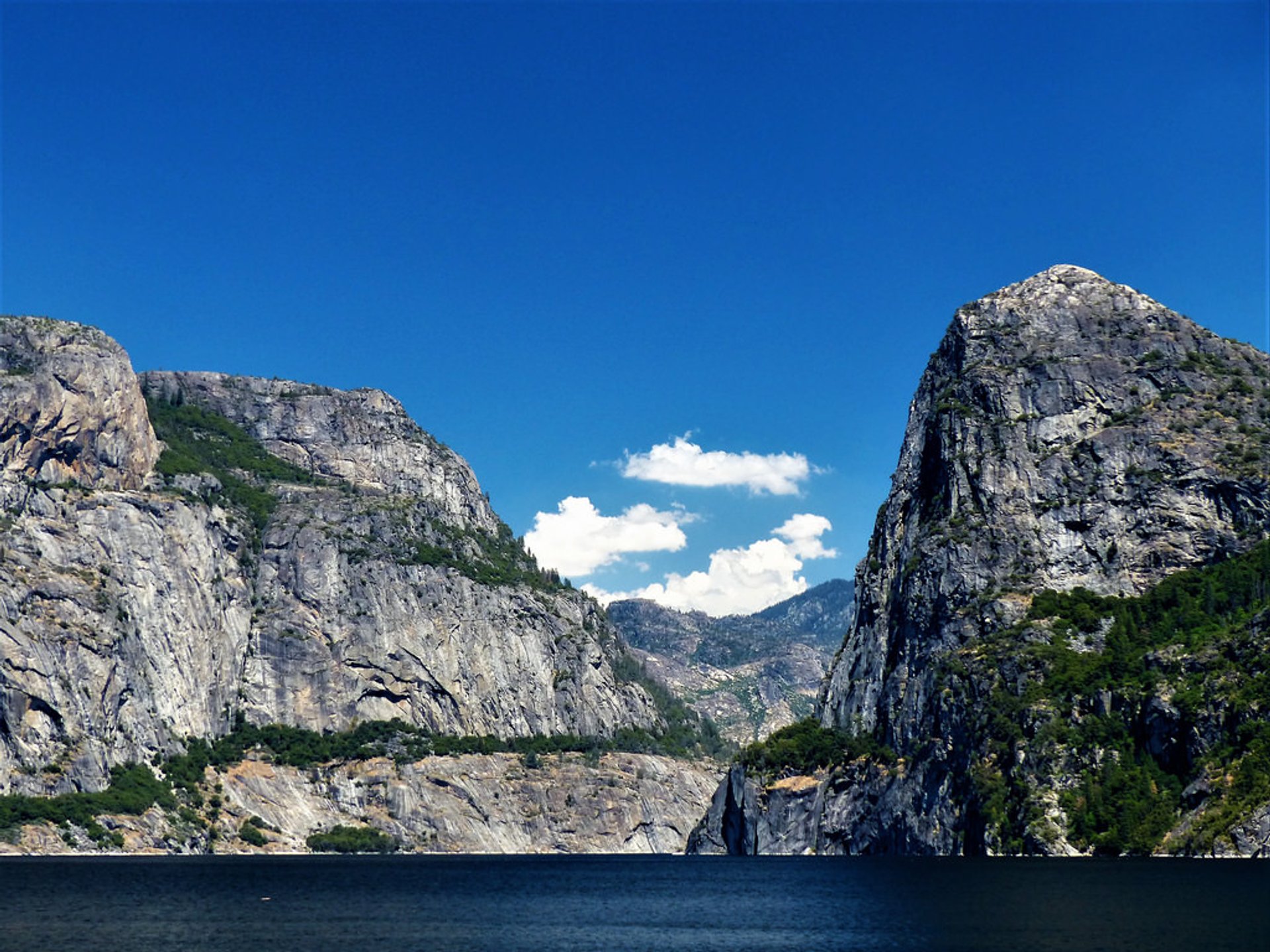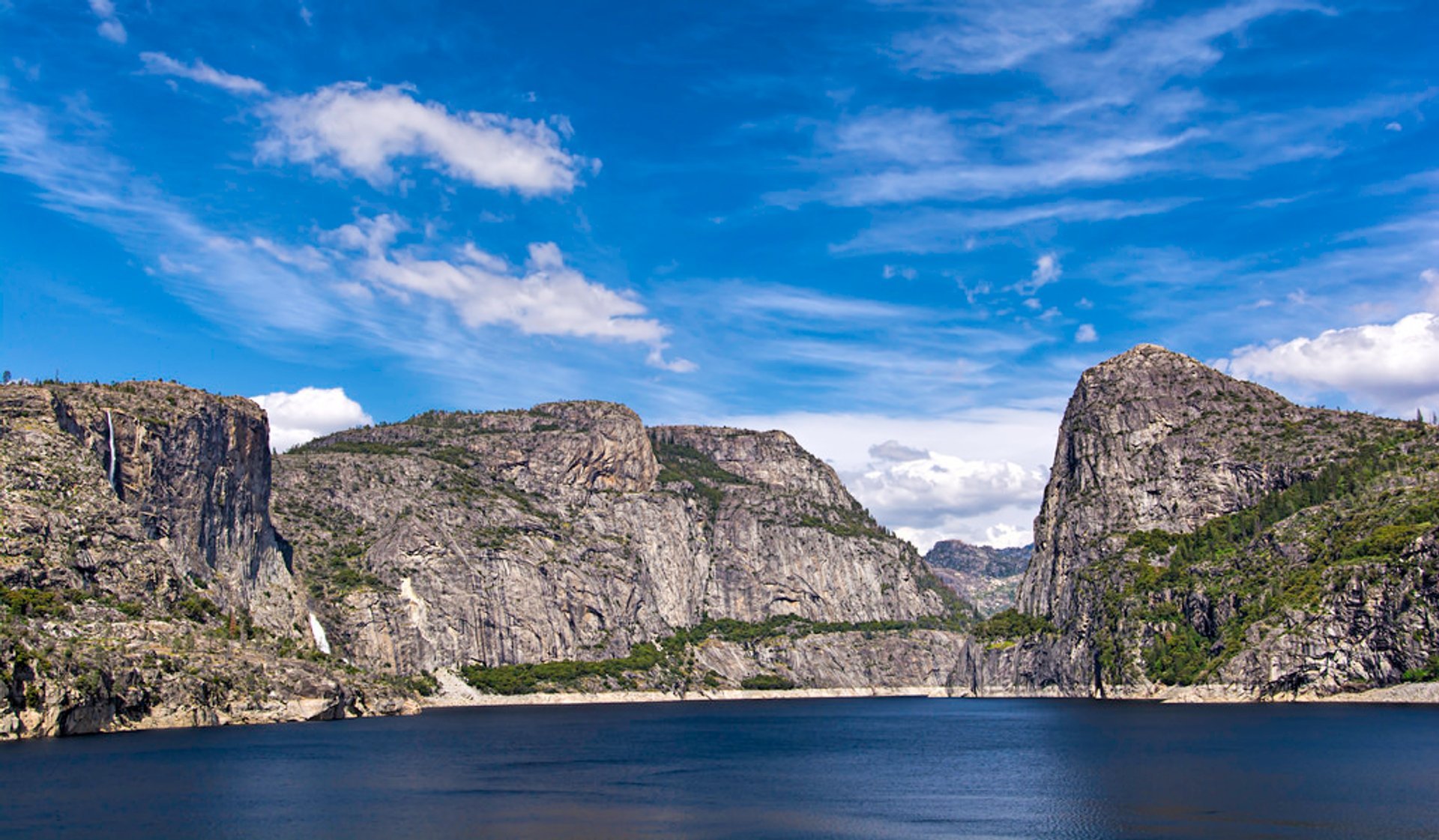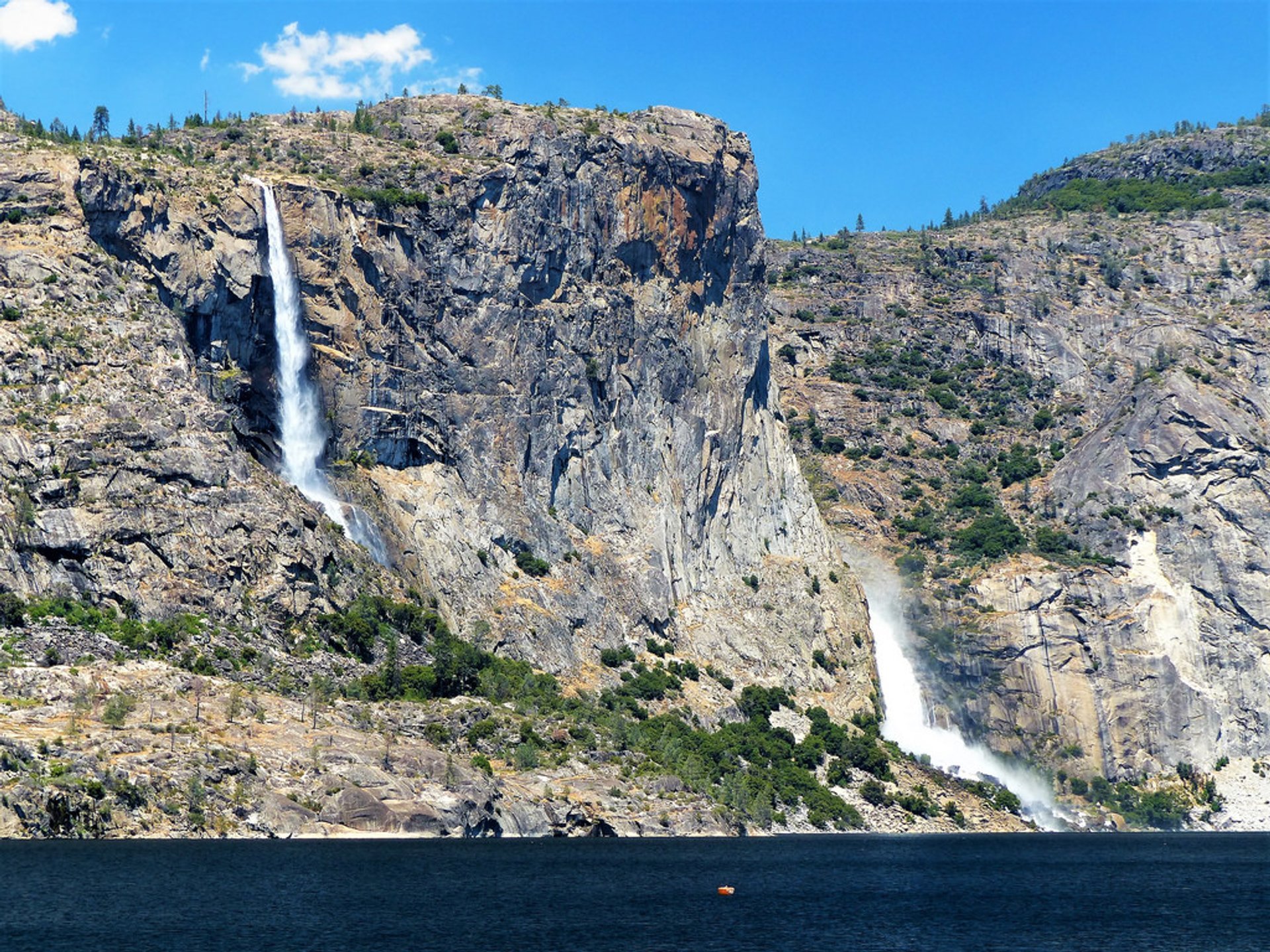 See the beauty of spring's splendor at Hetch Hetchy Valley, located in the northwest corner of Yosemite Valley. The park will open to you from a completely new perspective. The greatest charm of this spot is its natural wilderness and absence of gift shops, snack stands, and crowds.
The cliffs of the Hetch Hetchy frame a 12 km long reservoir held by O'Shaughnessy Dam. This area was once flooded to create a water supply for San Francisco. It's a perfect place for hiking with the longest hiking season in the area. Go across the dam's concrete crest and through a tunnel to start a 3-km trail that leads to amazing Wapama Falls. Along the way, you'll also pass Tueeulala Falls. Both boisterous cascades fall 300 m over granite walls into the deep blue lake. The peak of the water flow is in spring.
Carpets of beautiful wildflowers cover the shoreline during April through June. Springtime is probably the best time to visit the valley to witness thundering waterfalls and wildflower blooming. Summer weekends are the busiest time in the whole Yosemite Valley. Autumn is also a good season for a visit. In winter, you might need snowshoes to explore the Valley.
Find hotels and airbnbs near Hetch Hetchy Valley (Map)