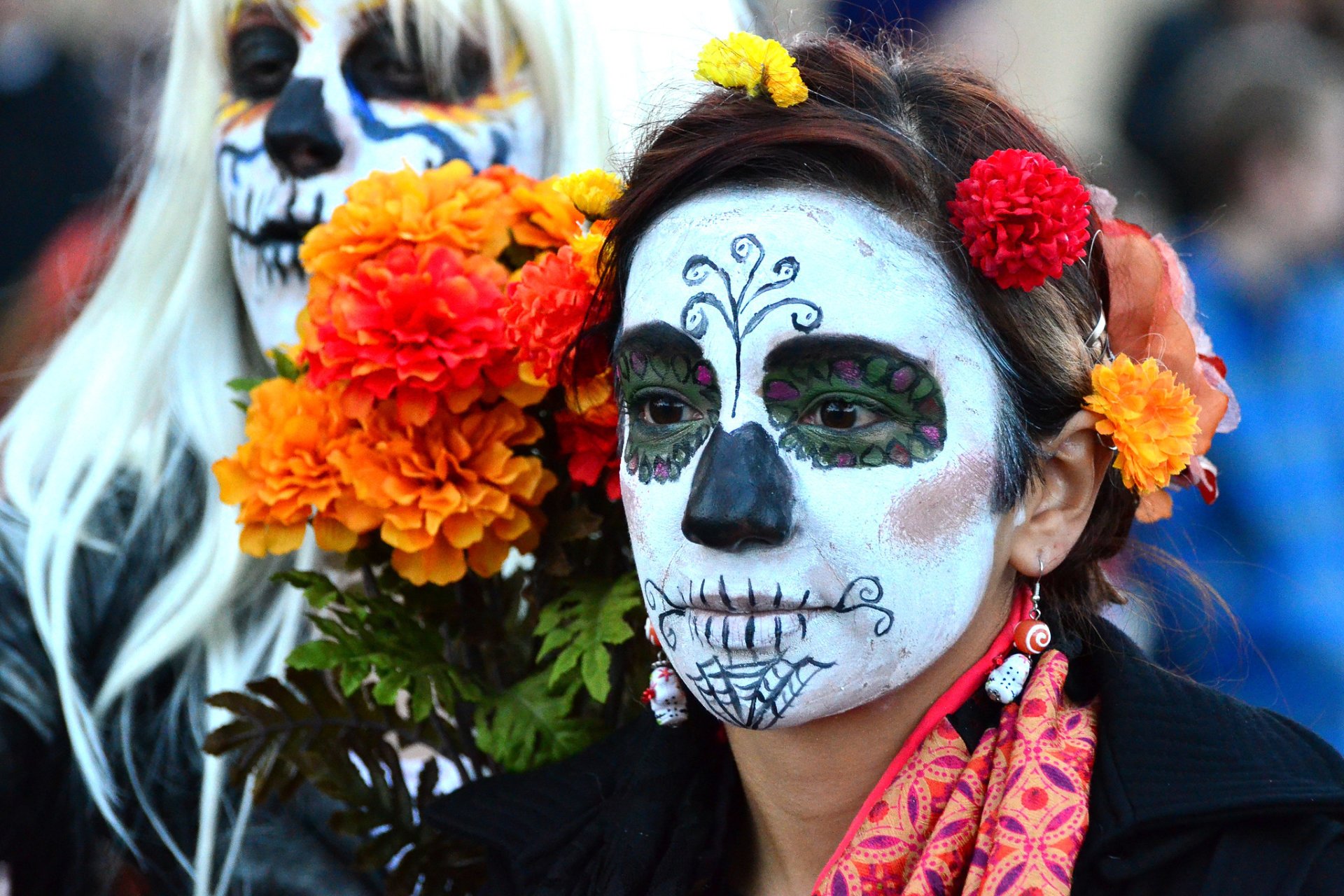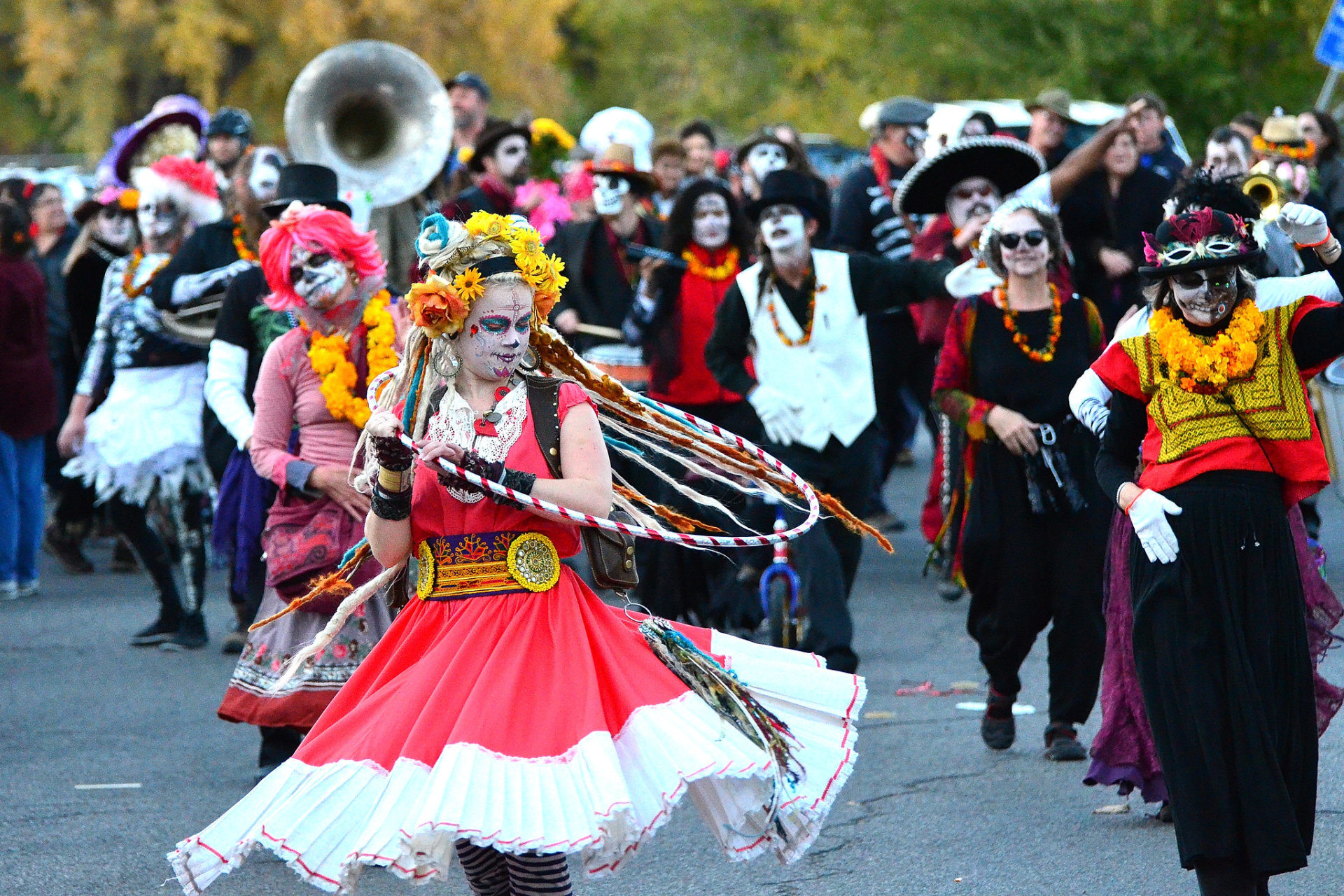 When temperatures drop and leaves start to change colors, Albuquerque gets decorated and festive for the autumn. Halloween and Día de Los Muertos are celebrated with colorful parades, festivals, pub crawls, and parties. Thrill-seekers should check out haunted houses and spooky spots in the Old Town. Learn about Albuquerque's murders, battles, and ghost stories. You can either take a walking tour or the Trolley of Terror, which will take you from Old Town Plaza to Hell's Half Acre and Mount Calvary Cemetery.
Adventures await visitors at Albuquerque haunted houses. Dragon's House of Horror is one of the world's longest walk-through horror houses, also called the Mile of Horror, with zombies and monsters at every step. McCall's Haunted Farm, Slaughter House, and The Scariest Place on Earth will also give you some serious goosebumps.
South Valley Día de Los Muertos Celebration y Marigold Parade (November 5, 2023)
Día de Los Muertos is widely celebrated in Albuquerque's South Valley, usually on the first Sunday of November. The colorful annual parade takes place on Isleta Boulevard. The cavalcade is followed by a vibrant festival that features amazing floats and decorations, as wells as costumed Calavera participants. The procession marches from 2 to 3 pm and is followed by a community celebration, which lasts until 6 pm.
Boo at the Zoo (October 28, 2023)
The ABQ BioPark Zoo is a favorite Halloween destination for families. The annual Boo at the Zoo event is a not-so-scary family-friendly experience with many tricks and treats. The zoo is transformed into several spine-chilling spaces. Kids can enjoy trick-or-treating at multiple vendor booths along the Trick-or-Treat Trail. Countless haunted habitats and photo opportunities, as well as Halloween-themed food and drinks, await visitors of all ages.
Fright Night (October 27, 2023)
Have you ever been at a party in the museum? Fright Night at the New Mexico Museum of Natural History & Science offers a unique Halloween experience for adults-only. Have a good time on the night of the living with dancing, food trucks, and cocktails. In addition, visit special Halloween exhibits. All participants are encouraged to wear costumes to participate in contests for "Best in Show" and "Best Zombie."
Find hotels and airbnbs near Albuquerque Halloween Events (Map)