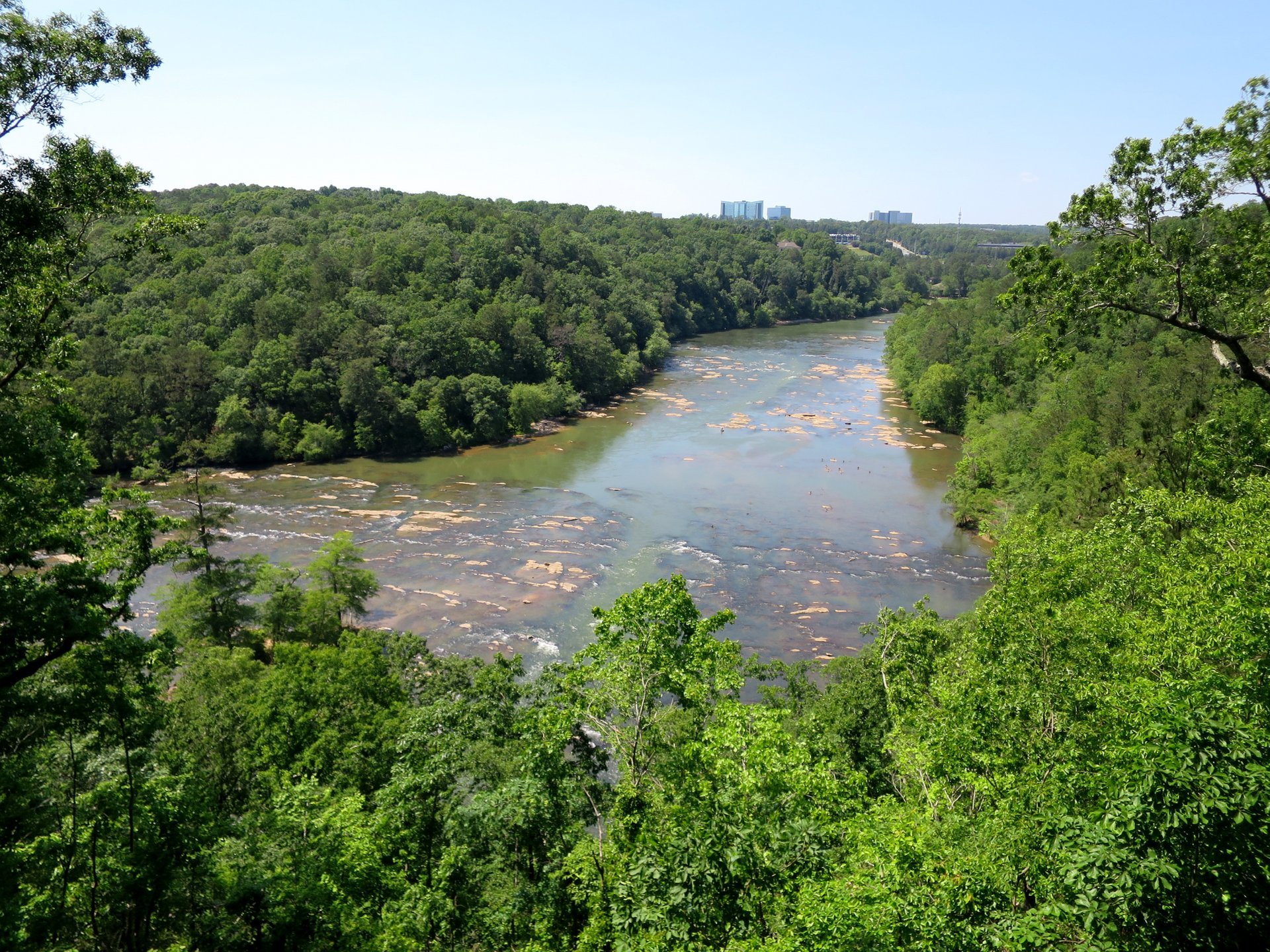 The East Palisades Trail is located on the Palisades section of the Chattahoochee River. One of the most beautiful spots in the metro Atlanta area features 6 mi (10 km) of hiking and running trails, Class 1 and Class 2 rapids for whitewater rafting, some fun hills and rocks to climb and beautiful scenery opening up from towering bluffs. There is also a small bamboo forest.
To get to the trailhead drive from downtown Atlanta on I-285 East. Exit on Powers Ferry Road and turn west on Northside Drive to get to the Indian Trail parking lot. The East Palisades Trail loop begins with wooden steps leading down to the river. The rocky and steep banks are quite tricky to climb, so watch your footing. First, the trail goes along Long Island Creek shoals, then along the Chattahoochee River, and finally climbs back into the forest. Cross a bridge over Cabin Creek, and soon you can admire the bamboo forest and beautiful overlooks on Devil's Race Course shoals from the cliffs. After heading north, the trail returns to the Indian Trail parking lot.
In the summer, many hikers want to take a refreshing dip in the Chattahoochee River. But keep in mind that when water is released from the nearby dam at Lake Lanier, the levels go up and the current becomes very fast.
Find hotels and airbnbs near East Palisades Trail (Map)