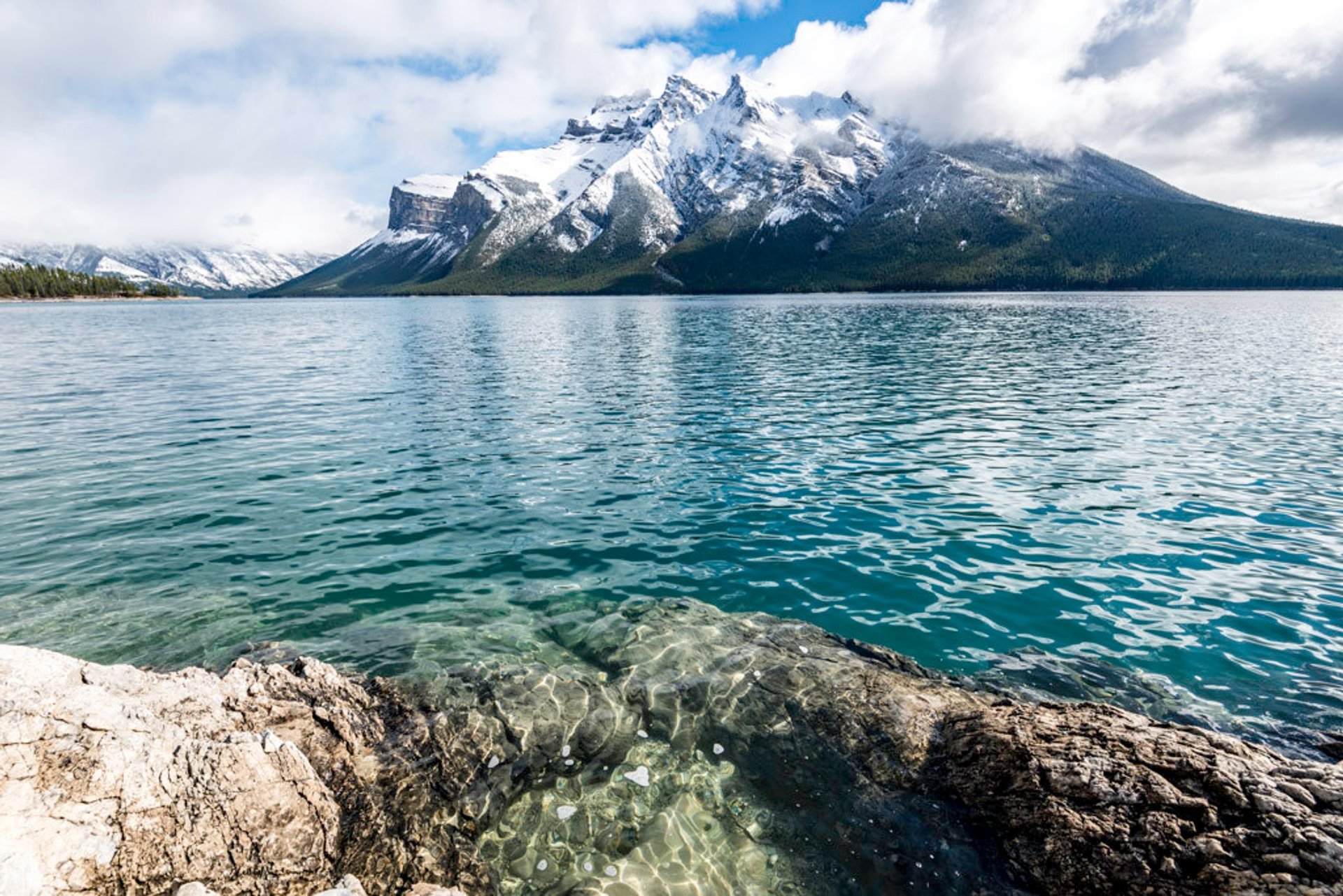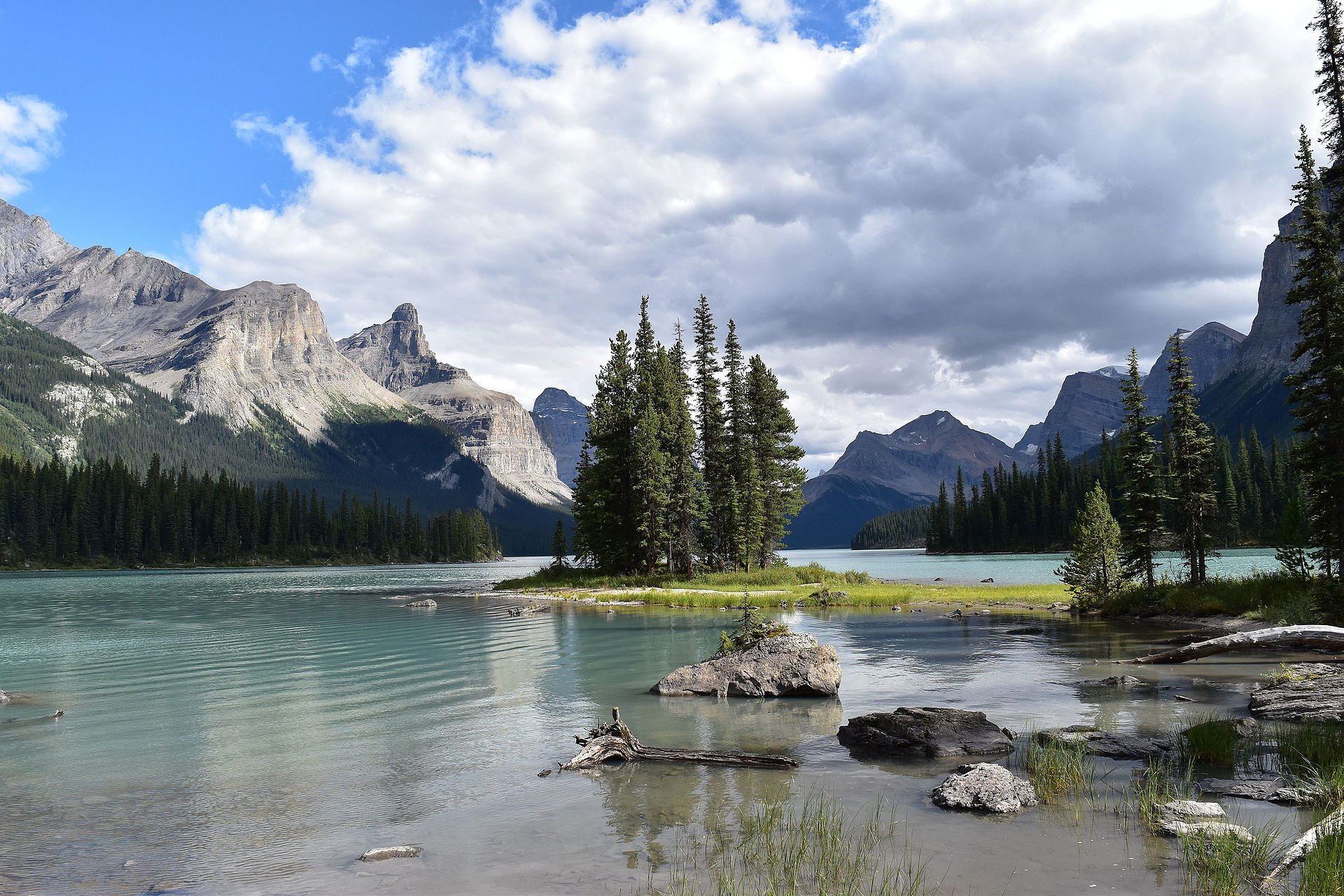 Minnewanka is a glacial lake on the east of Banff National Park. It is 21 km long, and 142 m deep and is considered to be the second longest lake in the mountain areas of the Canadian Rockies. The Cascade River flows east of Cascade Mountain and runs through the Stewart Canyon as it empties into the western end of the lake.
Hiking and biking along the northern shore takes you through six backcountry campsites and Stewart Canyon, which is a pure pleasure for visitors. The area is so rich in wildlife that you can easily meet mountain sheep, bears, elk or mule deer on your way. Not to mention that beneath the cold jewel-like glacial meltwater, brave ones have a unique chance of discovering the remnants of Minnewanka Landing.
While visiting the lake, keep in mind that the western section of Lake Minnewanka Loop is open from June to October only. Swimming is allowed at one's own risk but not recommended as the water is freezing cold even in the hottest summer months.
The very best time to visit is during cruising season, which runs from late May to early October. Keep in mind that some boat tours operate only until early September. During the tour, you will not only witness peaks rising from the edge of the emerald water, you will also be able to listen to entertaining and informative stories from the experienced captains.
Find hotels and airbnbs near Lake Minnewanka Cruise (Map)