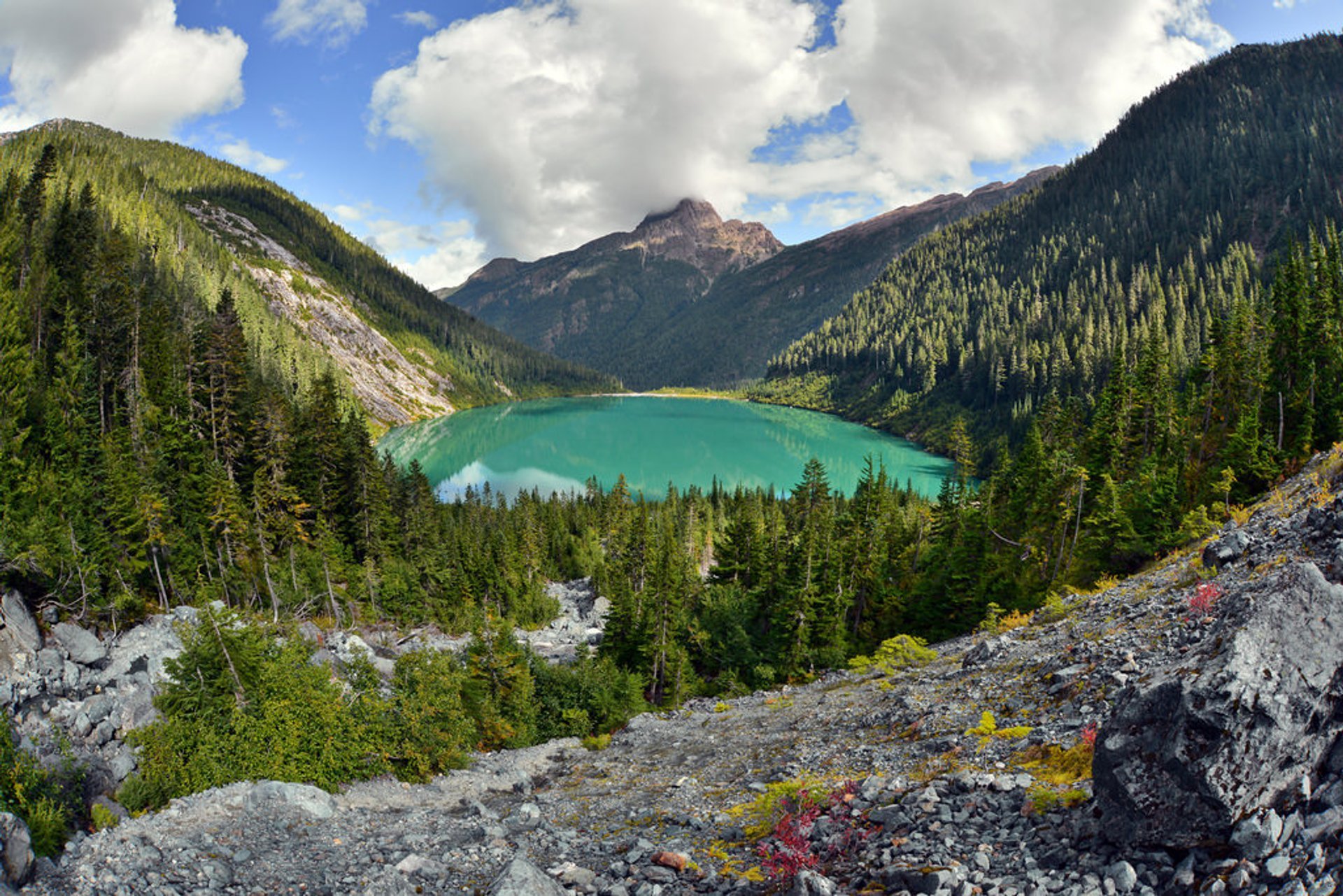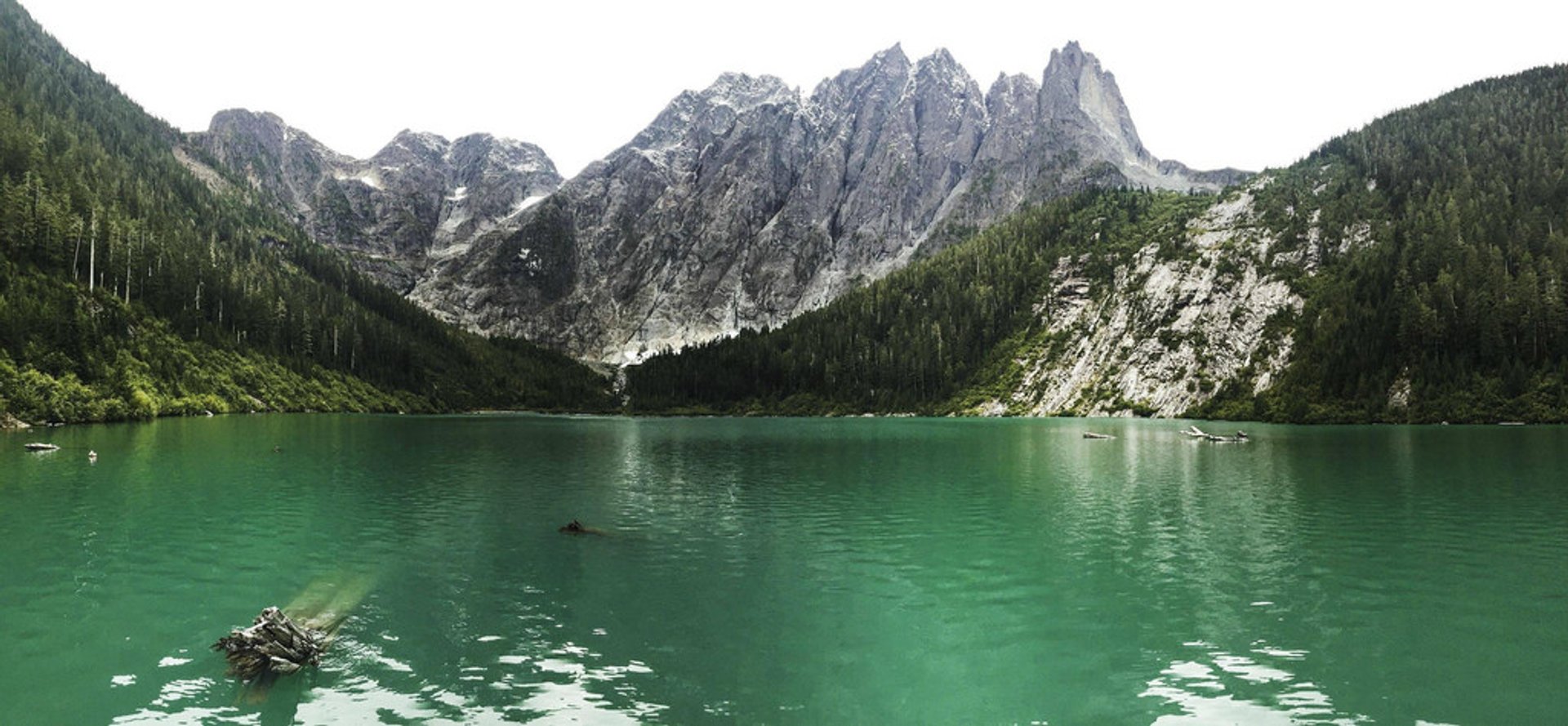 Landslide Lake is hidden among towering mountains in the center of Vancouver Island. It was named after the landslide which was caused by the 7.3 magnitude earthquake in 1946, when the northeast face of Mount Colonel Foster fractured off and fell into the lake. Now it's a popular trekking site, and hikers climb the landslide's path up and down to turquoise waters of the lake.
There are a few popular trails leading to Landslide Lake. The Landslide Lake via Elk River Trail is the most common day or overnight hike. The trail runs through the Strathcona Provincial Park. The distance is 21.2 km (13.17 mi) round trip with an elevation gain 1,027 m (3369 ft). The trail is rated as difficult and is best to be hiked from June to September when the weather conditions are more comfortable for hiking, all the trails are clear of windfall, and park staff are regularly in the area to maintain the trail. The trail highlights some of the most beautiful spots of Vancouver Island. There are two campsites at the trail, both located on the banks of scenic Elk River, where hikers can stay overnight.
The trail takes you through lush forest, passing some waterfalls and clear mountain streams. Wildflowers, thick moss carpets, and tasty wild berries frame the sides of the trail wherever the light manages to sneak in. Lucky hikers may even be able to spot a giant elk.
Find hotels and airbnbs near Landslide Lake (Map)