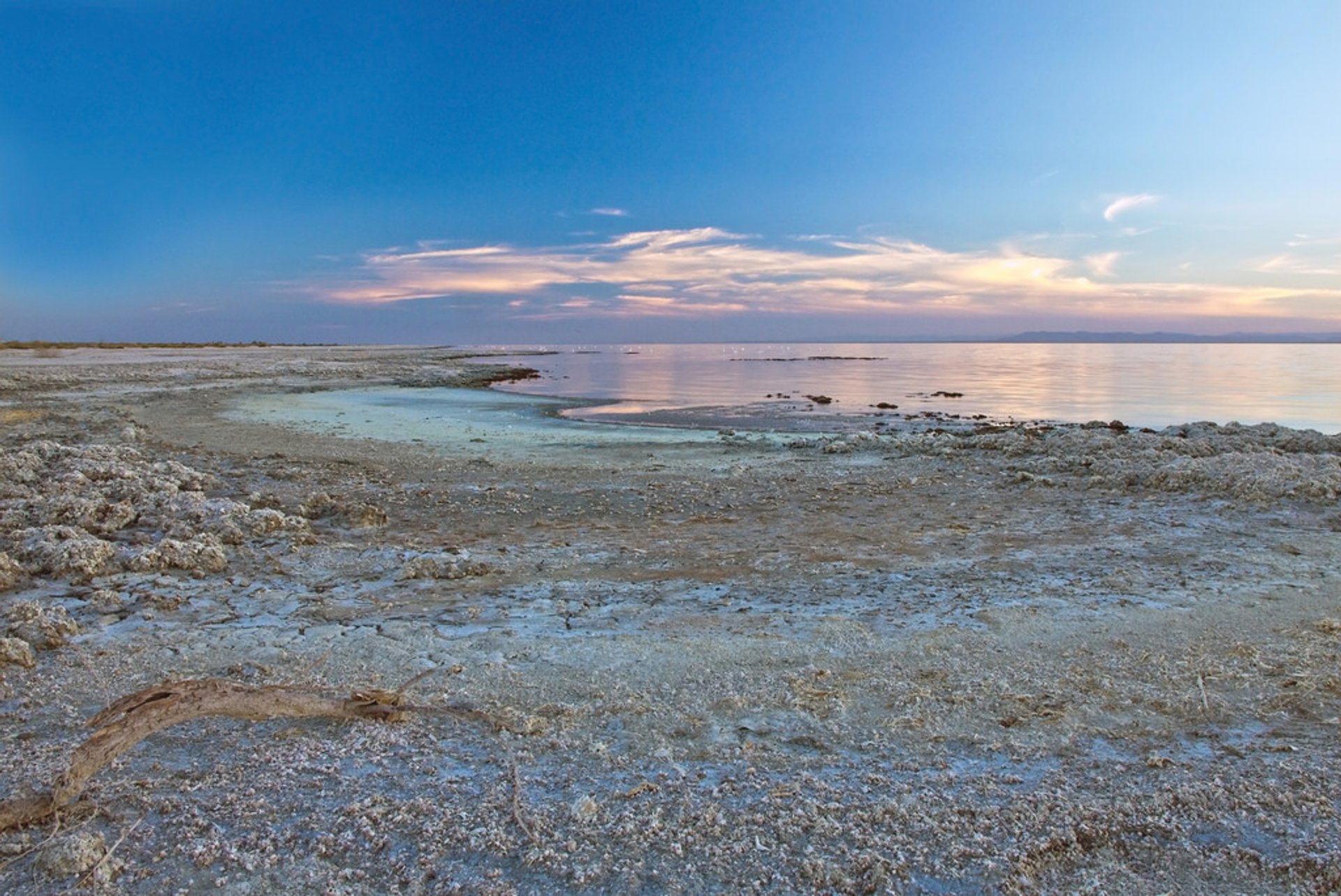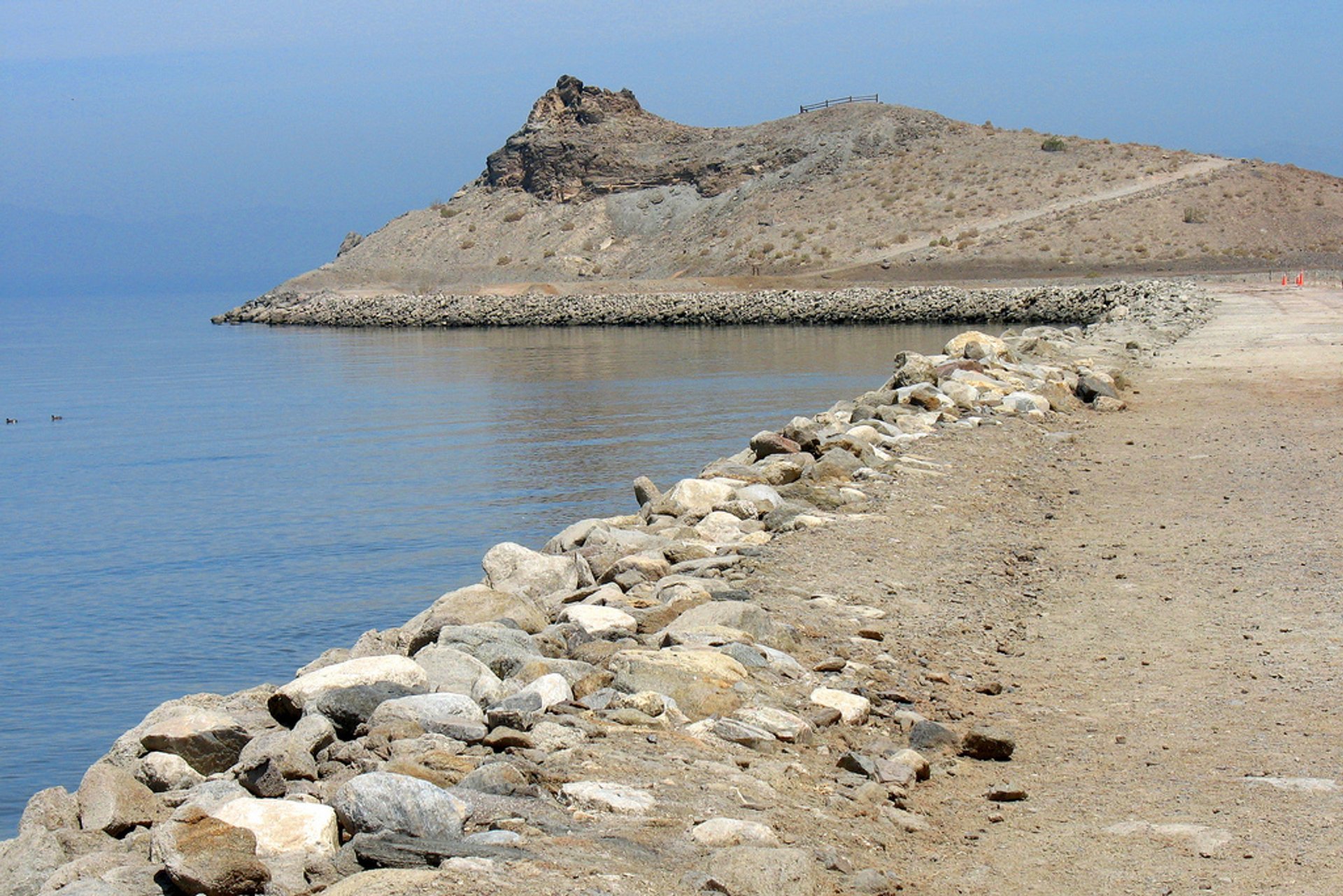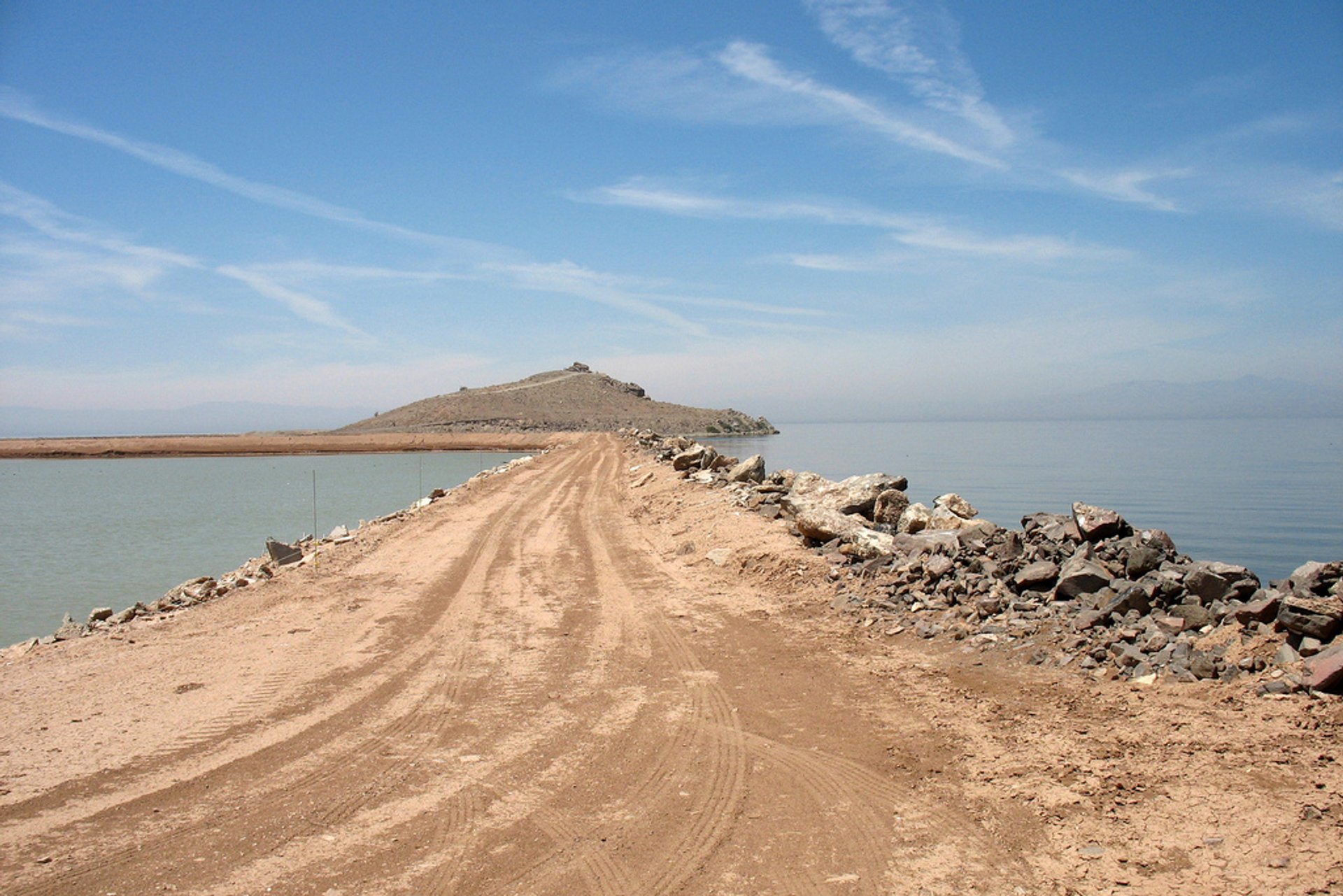 What was a desert once, has turned into the largest lake in the state. Who could imagine that only a century ago the lake didn't exist at all? The Salton Sea appeared as the result of a massive flood in 1905.
In 1900, the California Development Company started building irrigation canals, which allowed farmers to plant crops. But the heavy rains and snowmelt in 1905 made the Colorado River overflow and caused the water to pour down the canals to the Salton Sink. As a result, two new rivers were created—the New River and the Alamo River. The flooding of the Imperial Valley continued, and the Hoover Dam had to be constructed to stop it.
Nowadays this area is a large and shallow saline lake that occupies the lowest elevations of the Salton Sink in the Colorado Desert. It is located right on the San Andreas Fault. The surface of the lake is around 889 square km with the maximum depth of 13 m. The Salton Sea is fed by the New, Whitewater, and Alamo rivers.
There was the time when the lake was quite popular as a fishing and bird watching spot. It was also a popular resort with yacht clubs and golf courses everywhere around. But due to the fact that the lake has no outlet, the levels of salt and chemicals started to rise, while the volume of water remained the same. The increased concentration of toxic chemicals made the fish species die out fast and resorts became empty. Geologists say it's a natural cycle that repeats every 500 years or so. Thus it's better to see the biggest lake in California while it's still there.
You can visit the lake anytime you want. But summer is not recommended because of the extreme heat. Season from October to May is the best time to visit the lake to enjoy all sorts of activities like boating, water skiing, kayaking, camping, birdwatching, and hiking.
Find hotels and airbnbs near Salton Sea (Map)