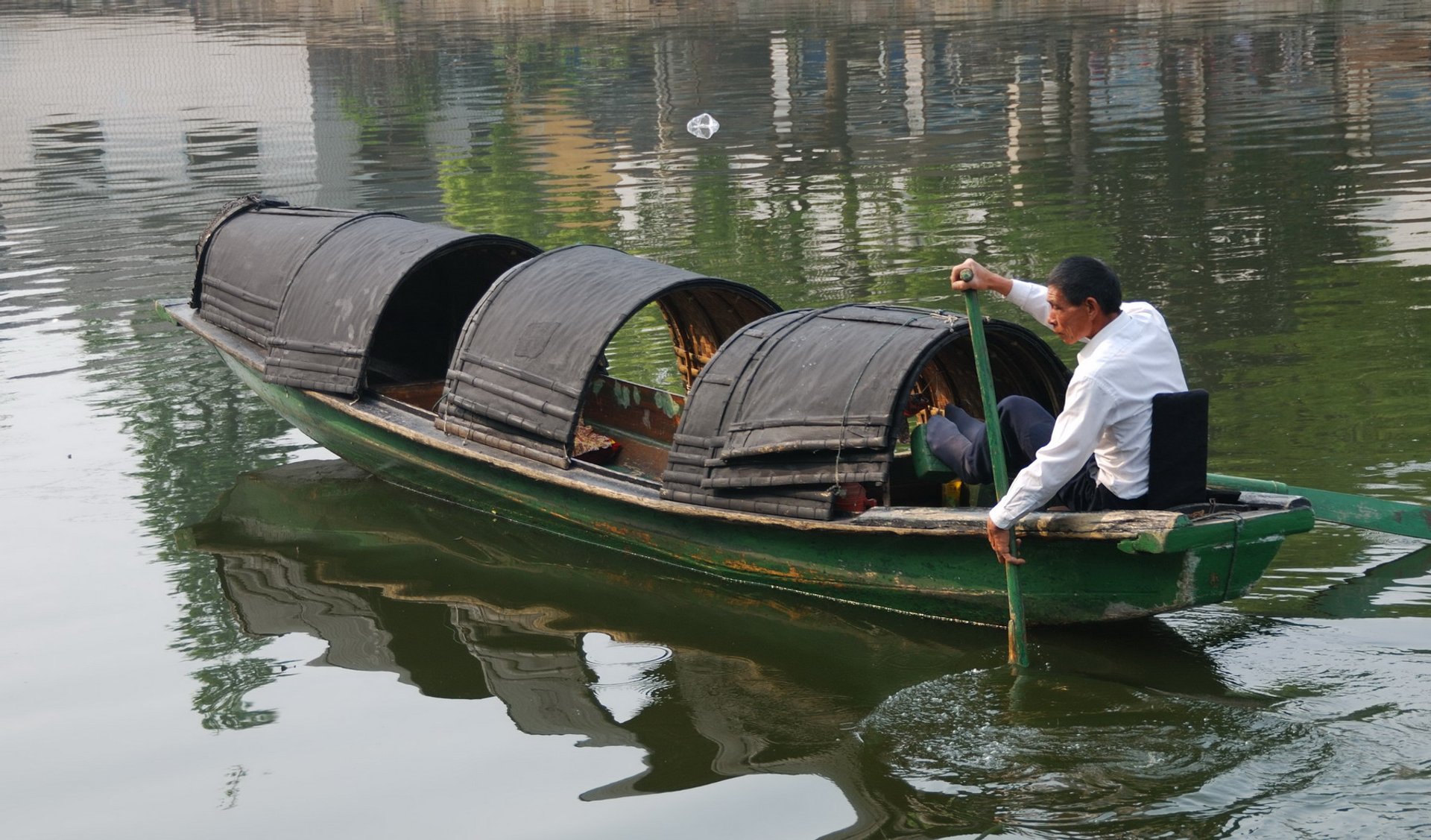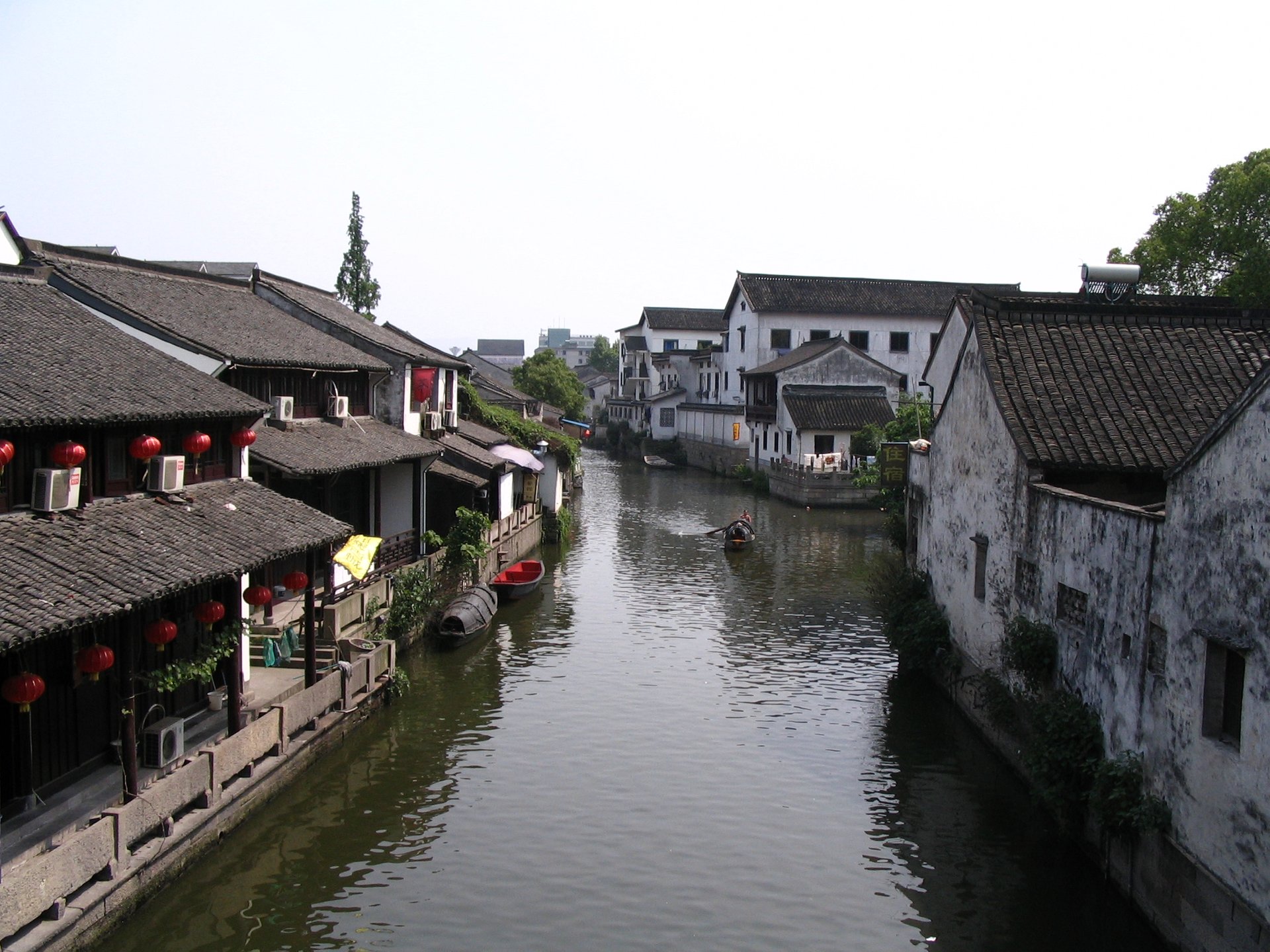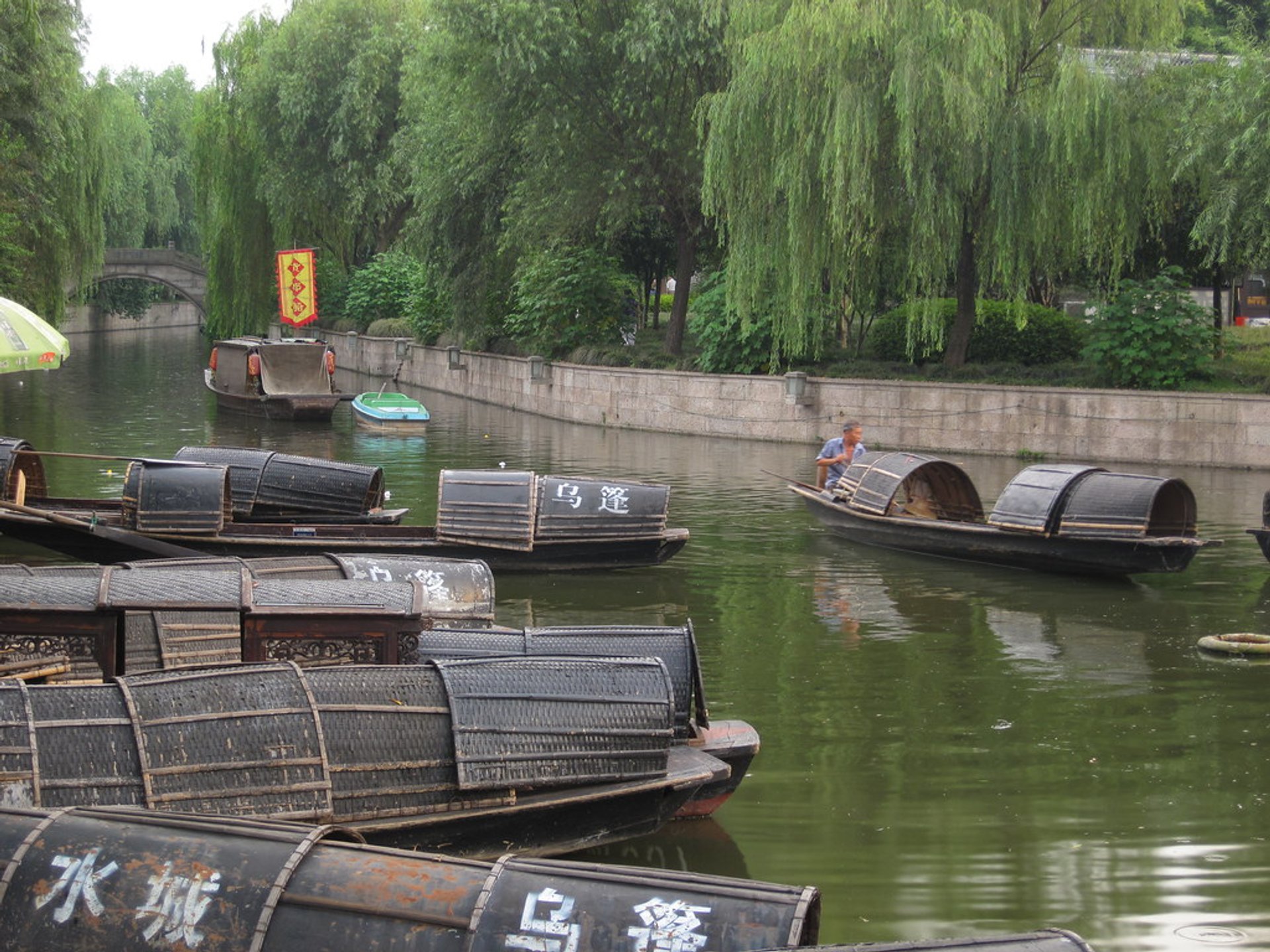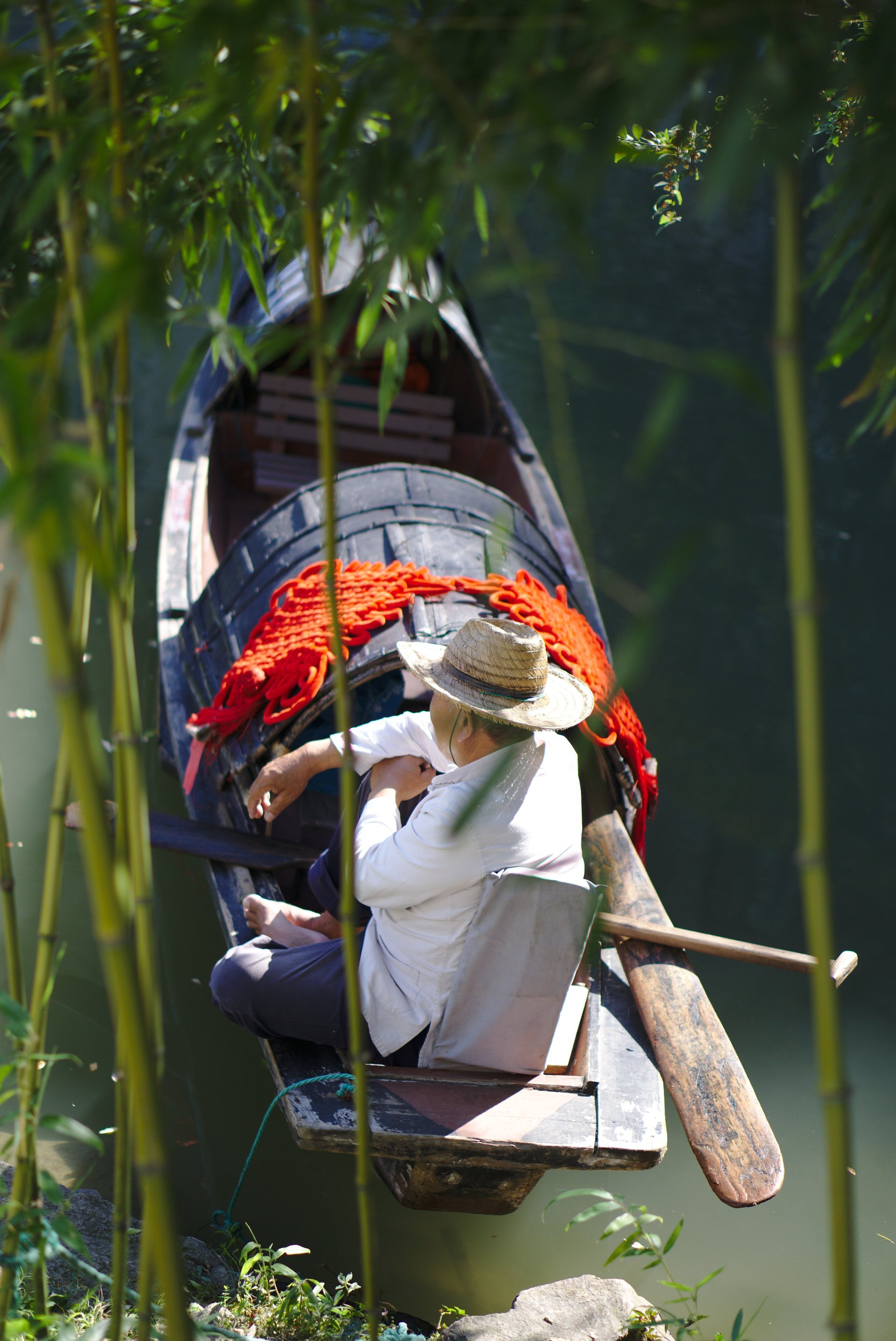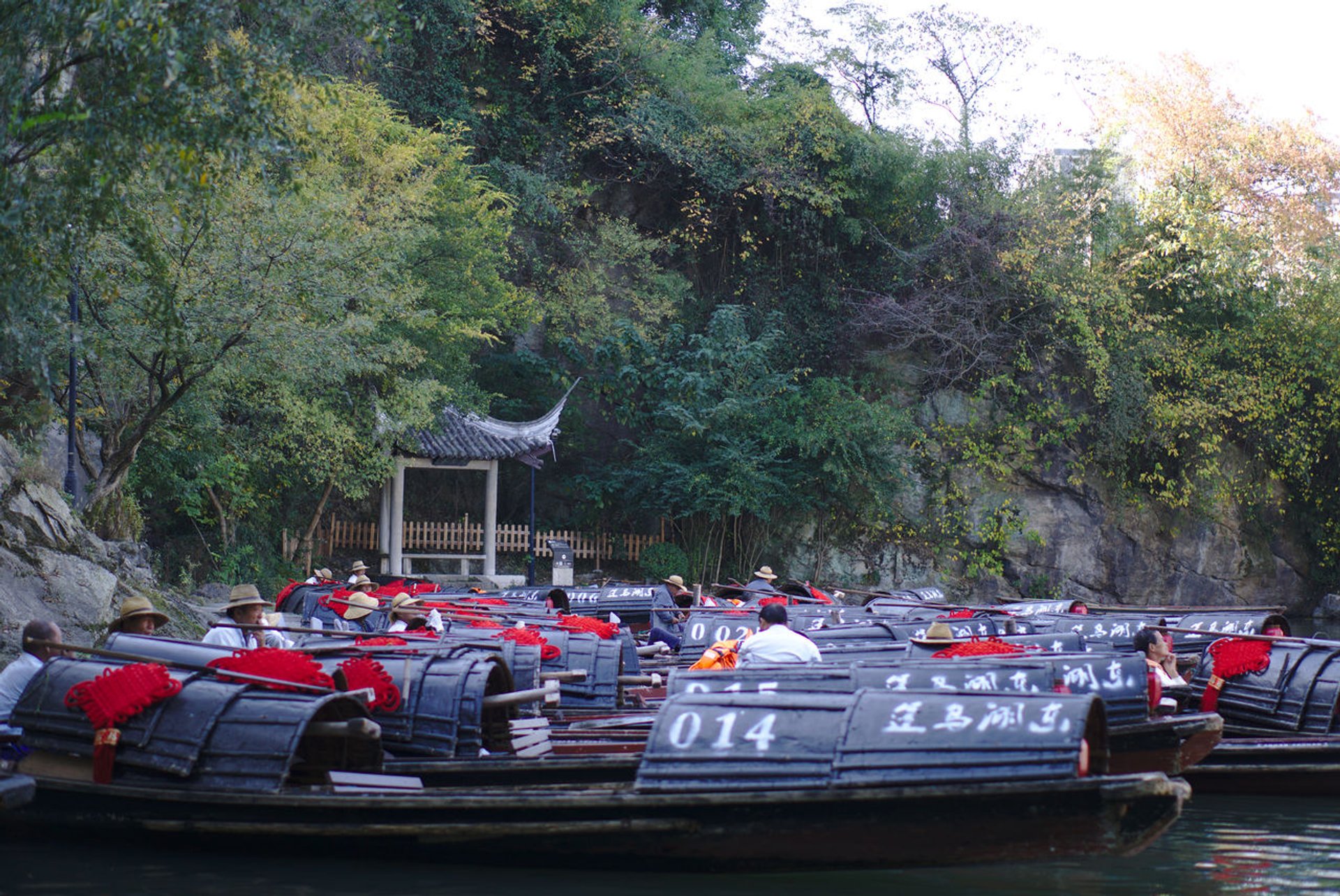 Imagine now you are sitting in a small boat, floating on the river seeing small bridges on the running water with residential houses along the channels. Raindrops fall from the tiles and splash on the awning. How poetic it is! This experience is what you can get when riding a wupeng boat in Shaoxing.
As Shaoxing is a water town, the unique transport named wupeng boat emerged in this particular location. Wupeng boat, a Chinese gondola, also known as black awning boat, got its name from the dark colour of its awning. There are straw mats for people to sit and lie on board. As the space is rather small, the boat may lose balance or even turn over if passengers stand on it. Each vessel can accommodate about four persons. Another peculiar fact about this boat is that it is run by human power. A rower should step on the edge of the paddle to get a reaction force from the water to move the boat.
Wupeng boat has now become the symbol of Shaoxing. The famous Chinese writer Lu Xun mentioned this boat in many of his publications because floating in a wupeng boat is not only part of his childhood but also people's life in Shaoxing.
The rainy season and summer is the best time for you to get a pleasant experience. Shaoxing has two rainy seasons—from March to June and in September. In the rain, the water town starts to exude its charm. The silence balanced with vitality will take you to paradise. The breeze and coolness of water in summer would bring you a great outdoor experience. Thus, the best time to ride wupeng boats in Shaoxing is from March to September. But other months would be a good option for experiencing it with fewer travellers around.
Wupeng boats in different spots around the city have various routes. You can choose and appreciate the historical and cultural old town on the small boat. Once you get to Shaoxing, find one of the few wupeng boat ports, and ask what route do they follow to make sure you see the attractions from your wishlist.
Find hotels and airbnbs near Shaoxing Wupeng Boat (Map)