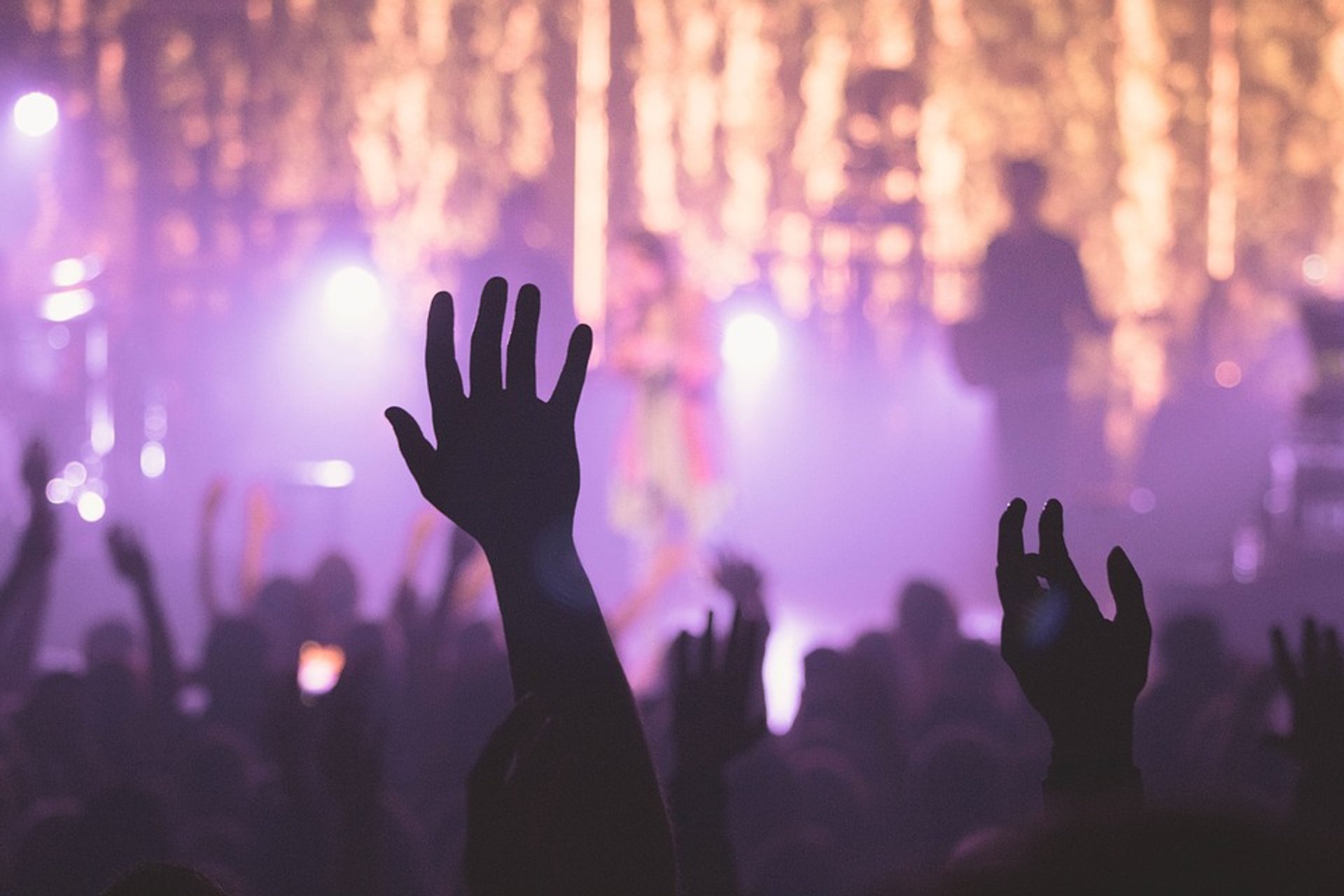 Central celebration
GR Ball Drop is Grand Rapids' prime NYE party, featuring live bands, food trucks, a ball drop, and fireworks downtown. (After a four-year break since 2015, the tradition came back in 2019.) Family-friendly festivities get underway at 4 pm and last past midnight through 12:30 am. The celebration takes place on Monroe Avenue, between Michigan and Lyon streets, next to DeVos Place. Despite free admission, reservation tickets are required. Still, your entry depends on the area's capacity, so do arrive in time in order not to miss out!
More dancing options
Besides GR Ball Drop, the city hosts a string of posh bashes for adults only. Celebrate in epic fashion at the Resolution Ball at 20 Monroe Live. This event is renowned as the best NYE party in Western Michigan.
Another stylish option to ring in the New Year is The Ballroom Bashes spanning across several venues, each having a different theme. Yes, you will get admission to multiple parties with a single ticket! The most glamorous gatherings occur at Amway Grand Plaza, JW Marriott Grand Rapids, and Downtown Courtyard by Marriott—all accessible via skywalk. A dozen restaurants and bars will partake too.
If you're into an exclusive dinner experience, reserve a table at Social House or Rockwell Republic. NYE hotel packages could also become a convenient option.
Party with kids
For families with kids, some establishments offer a variety of exciting Noon Year's Eve events, providing your little ones with a chance to ring in the New Year without staying up late at night. The festivities embrace music, foods, and countdown, yet scheduled much earlier than midnight. If you're interested, check out local libraries.