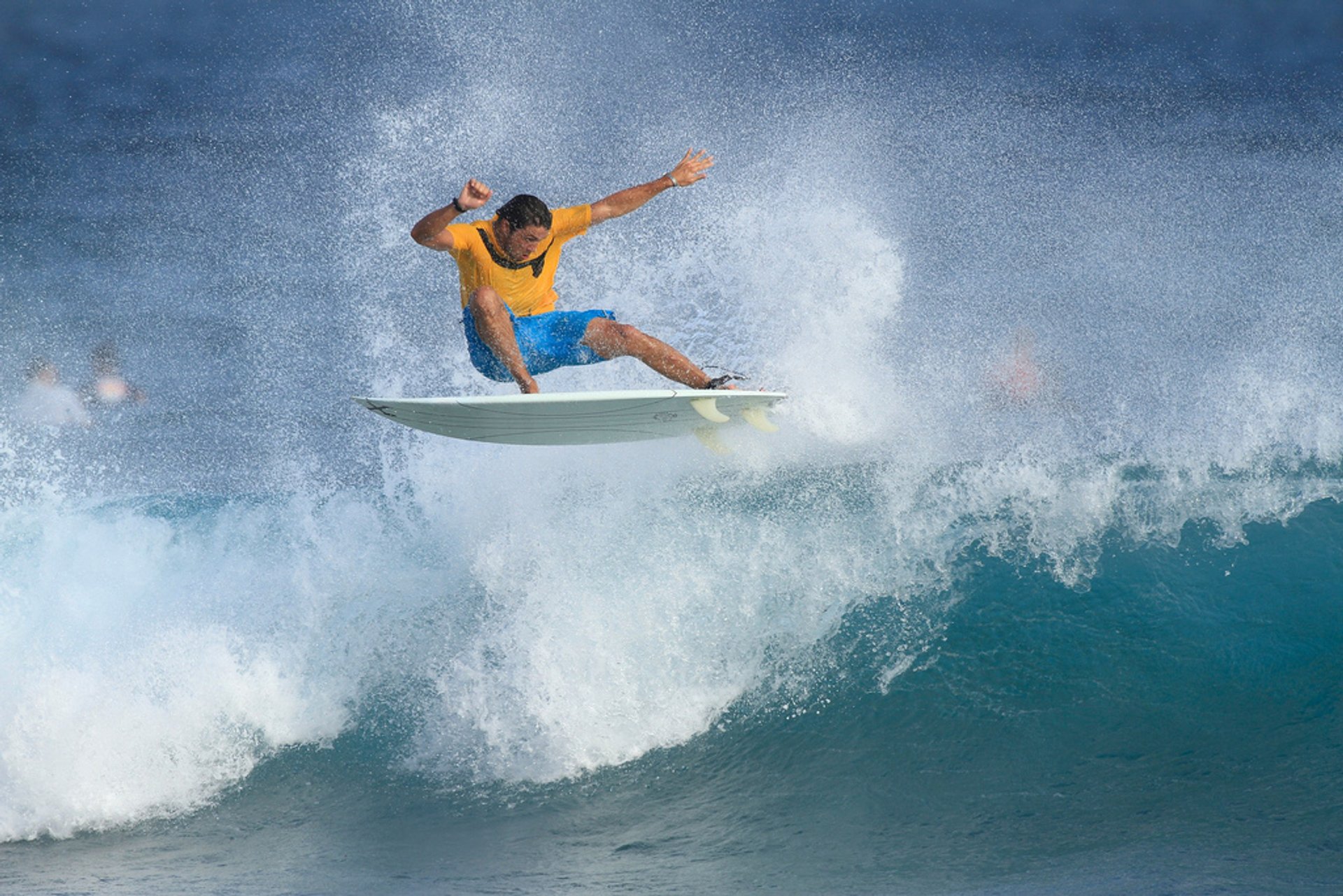 Have you heard of the Maldivian surf monsoon? That's when waves are from 2.5 to over 3 meters high. The season runs from February through November, which means one can experience the unbelievable surfing thrill almost year-round in Maldives. Not surprisingly, the islands are frequently called a surfer's paradise.
Show accomodations nearby
One of surfing hotspots is Thari Village, although there are plenty of other good locations, like Pasta Point and Sultans. Maldives has enjoyed a great surfing reputation since the 1970s, the only drawback could be lack of appropriate surf equipment, that's why it's advisable to bring your own.
Show accomodations nearby
Surfing Featured in