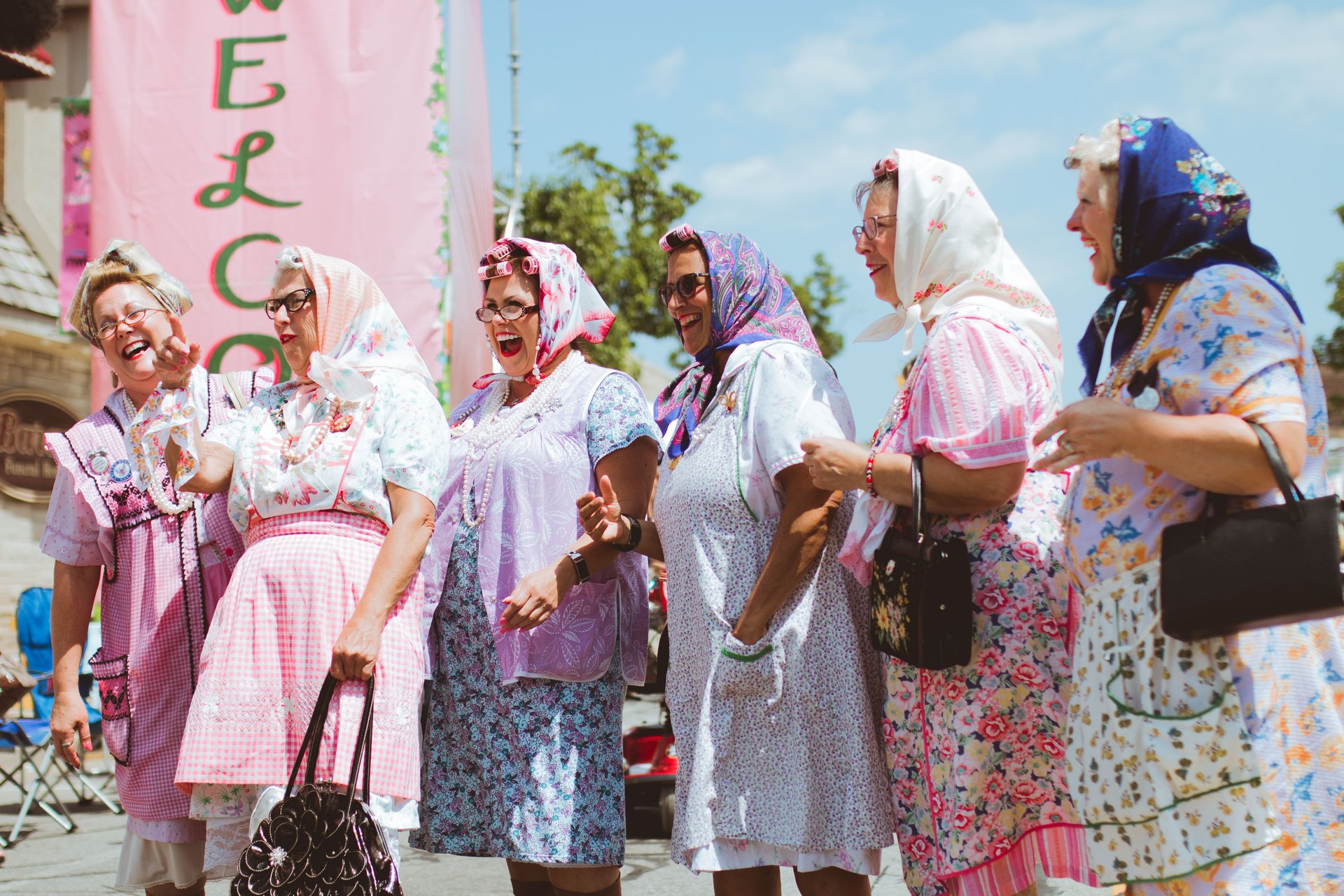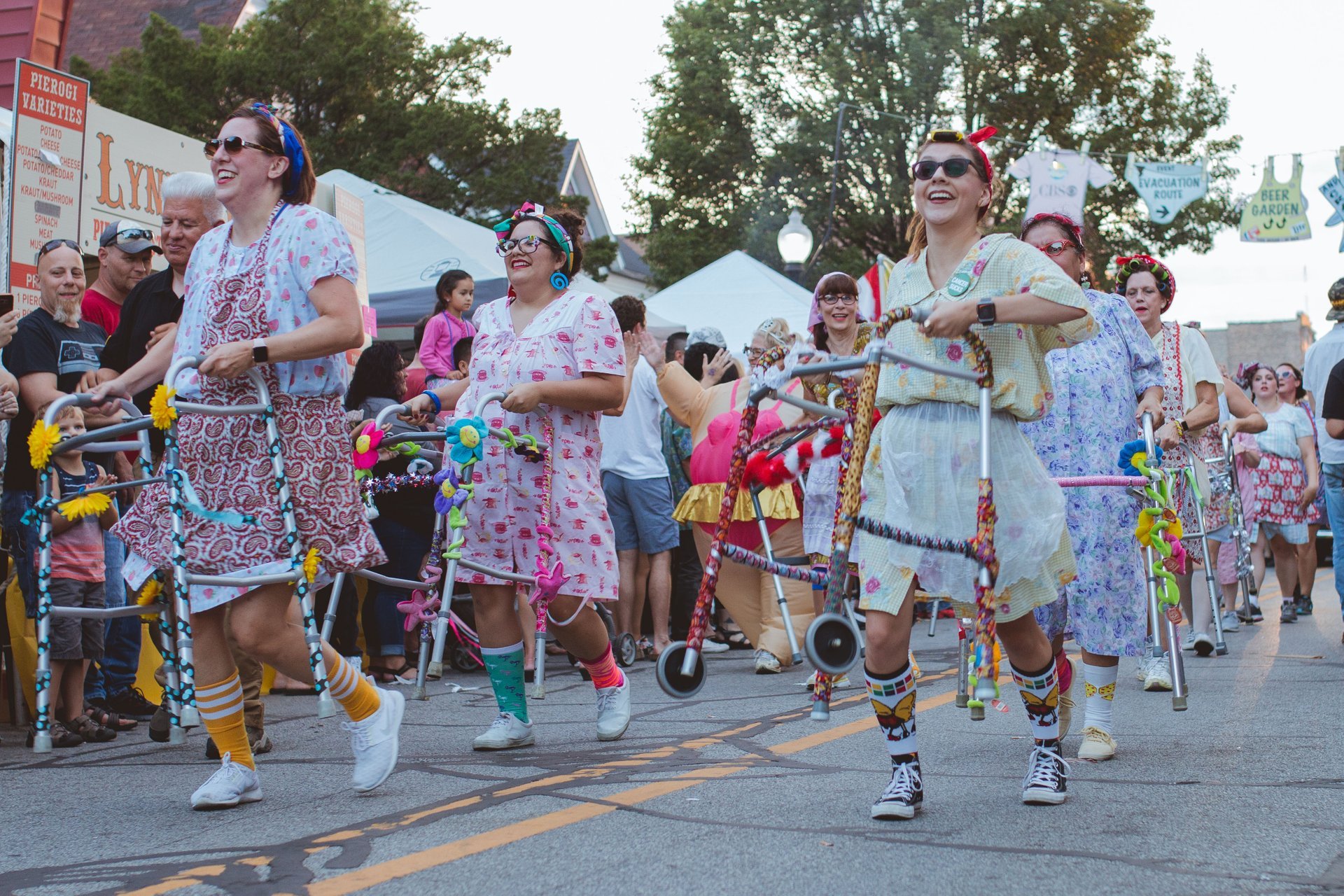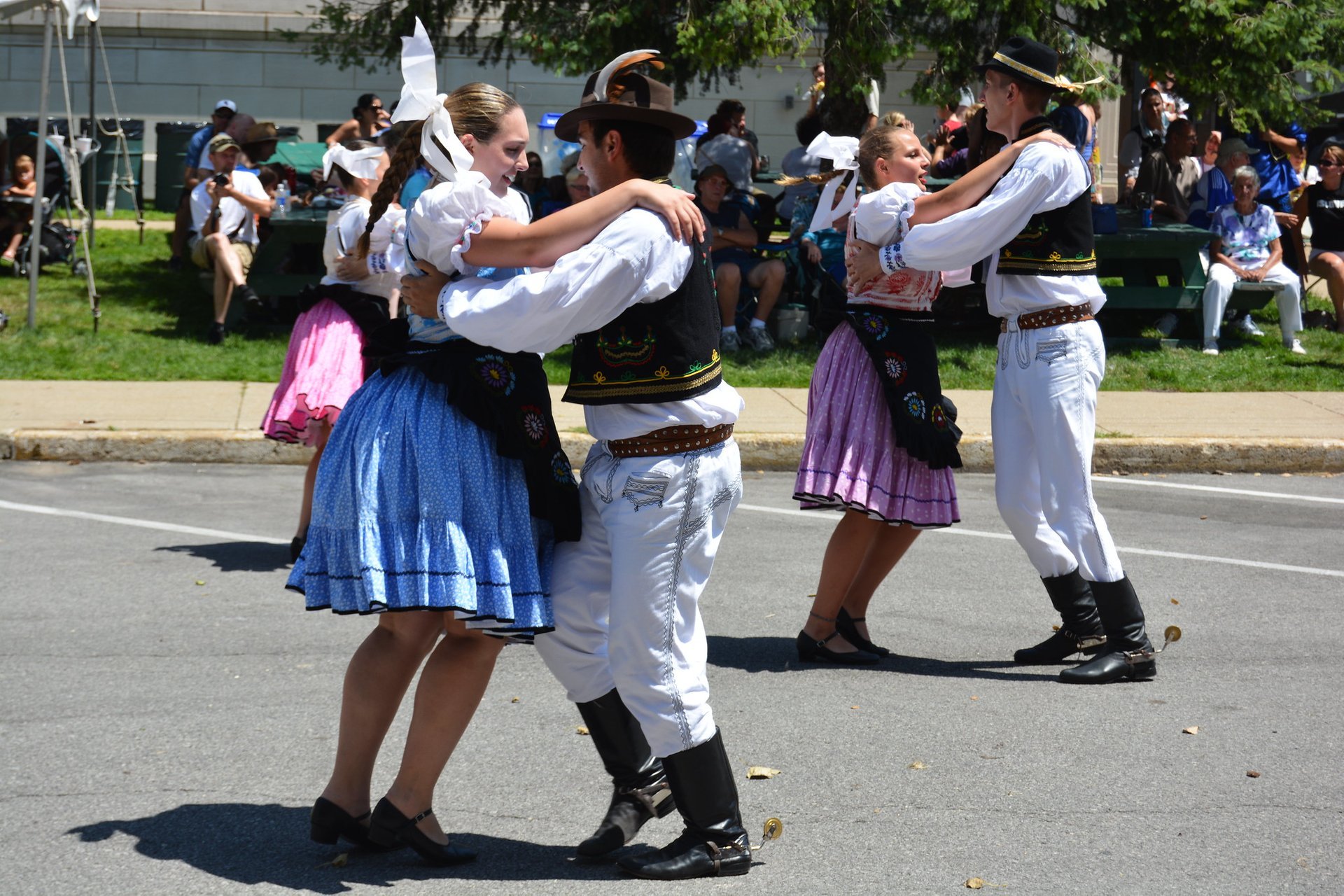 Pierogi Fest is a three-day food festival that takes place every last weekend of July in Whiting, Indiana. The festival that takes place on 119th Street in downtown Whiting is dedicated to dumplings, Eastern European's favorite food, and celebrates its culture with a fun twist.​
The main highlight of Pierogi Fest is the annual Polka Parade that takes place on Friday night. At the parade, local women dress up like babushkas (grandmothers). There is also Mr Pierogi and Ms Paczki leading the event. Other highlights include the Pierogi Eating Contest, Mr Pierogi Songfest, the Pierogi Toss and more. The largest annual event in Whiting attracts about 300,000 attendees from all over the country and even from abroad.
Pierogi Fest features dozens of food, arts and crafts vendors, a beer and wine garden, fun games, and daily live entertainment for all ages. In addition to pierogi, there is plenty of other Slavic treats like kielbasa and sauerkraut. Live music, carnival rides, and lots of other fun activities await visitors during the Pierogi Fest weekend. The festival was featured on the Food Network and the Travel Channel as a local landmark.
The annual celebration is organized by the Whiting–Robertsdale Chamber of Commerce (WRCoC) to commemorate Whiting's heritage and traditional food in a weird, wacky and fun way each July.
Find hotels and airbnbs near Pierogi Fest (Map)