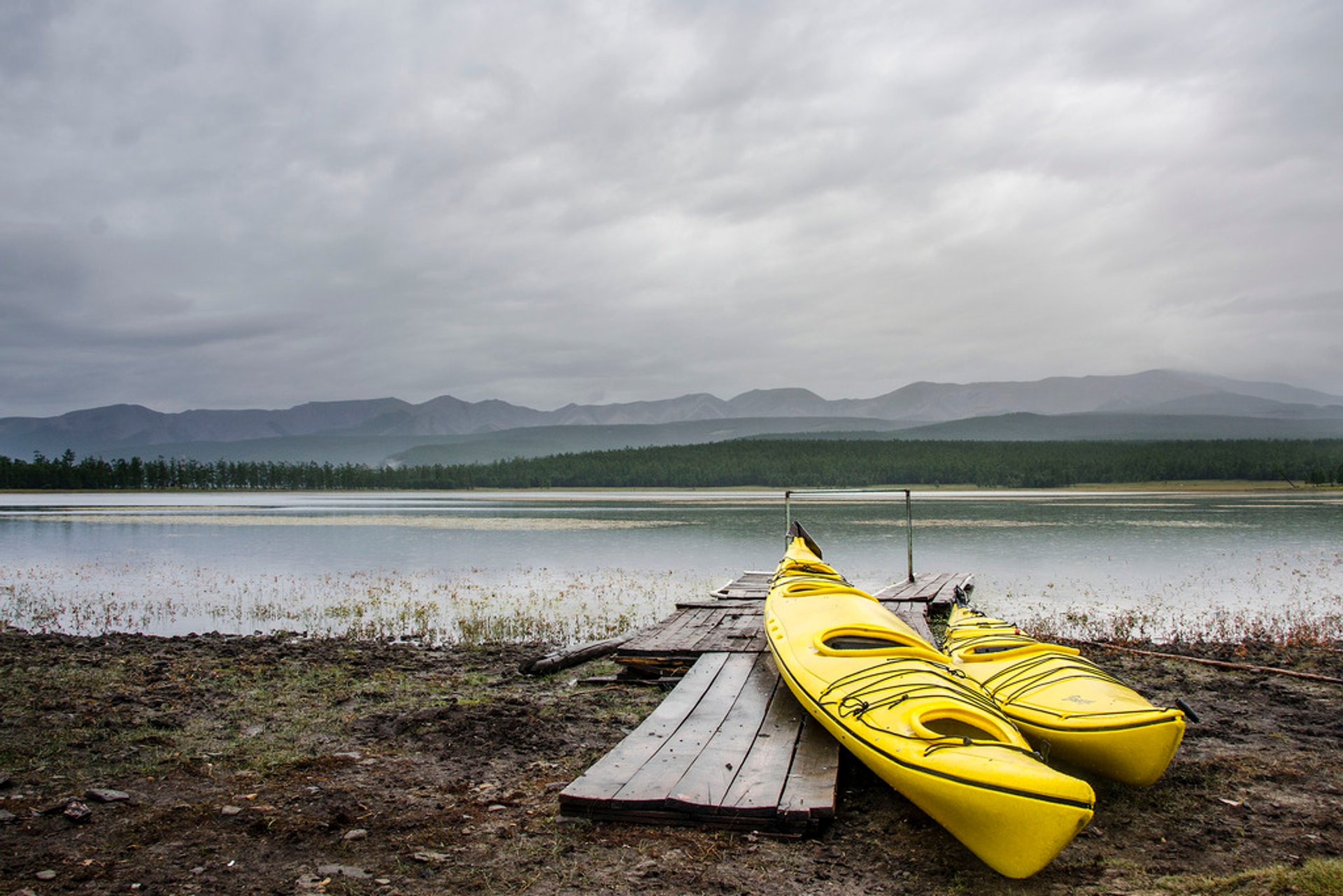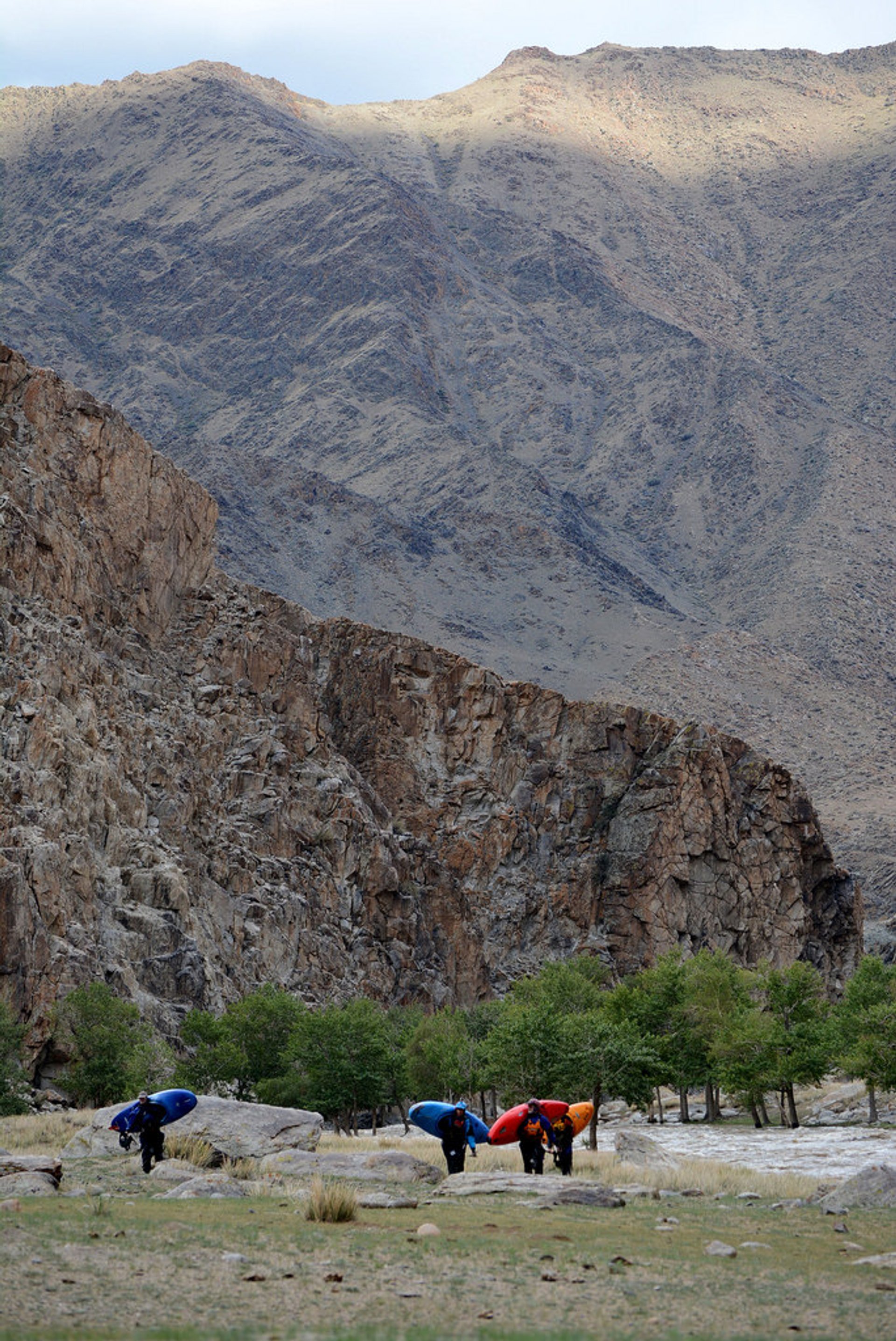 Hiking, eating local food, and meeting indigenous people are great ways to explore a new country, but if you want to take a break from walking, try kayaking or canoeing. It works to soothe your nerves and body in general. Even though you have to make an effort and strain your muscles while rowing, your mind and soul can truly relax as you glide across the water and observe the stunning Mongolian wilderness all around.
This fascinating adventure is best experienced between June and late August when the weather is warm and pleasant without any storms or other hazards. At this time you may calmly set off on a delightful kayak or canoe trip.
Some of the famous canoeing and kayaking destinations include Gachuurt village, only 16 mi (25 km) from Ulaanbaatar, or Gorkhi-Terelj National Park that is further to the north-east. Often canoeing river tours depart from the capital itself. More distant spots to check out Orkhon Valley Natural and Historical Reserve and Khovsgol Lake National Park (Hatgal).
Find hotels and airbnbs near Kayaking and Canoeing (Map)