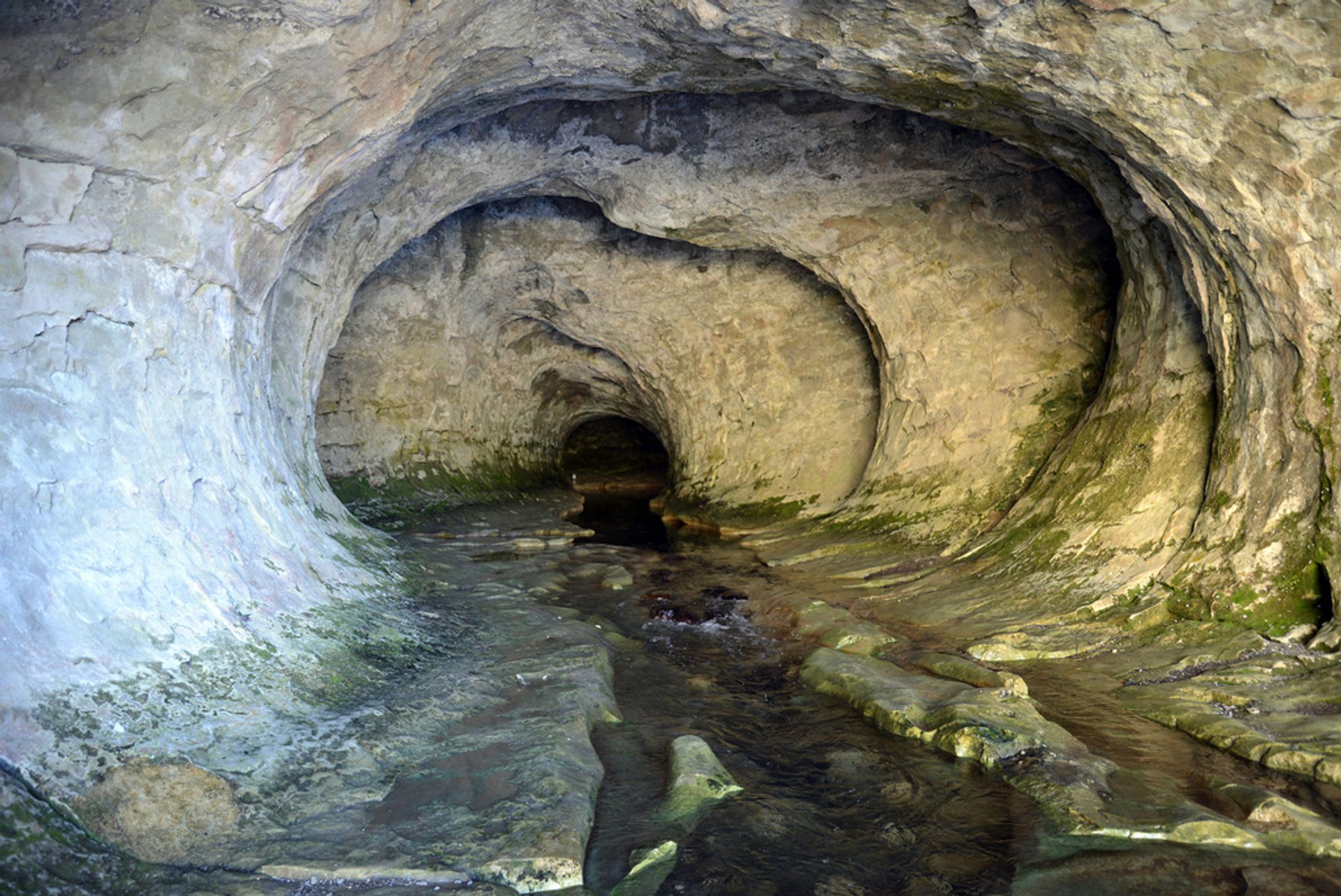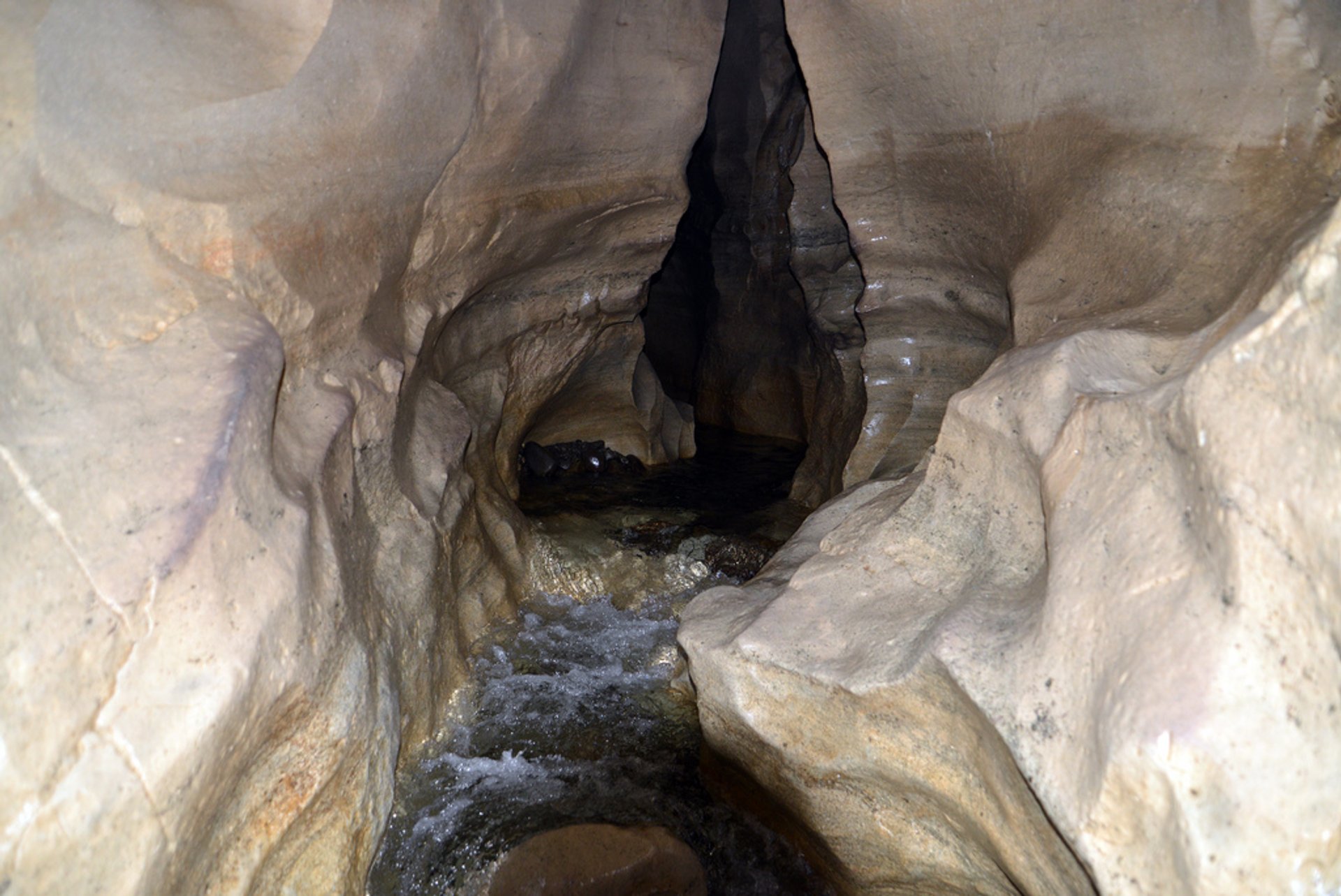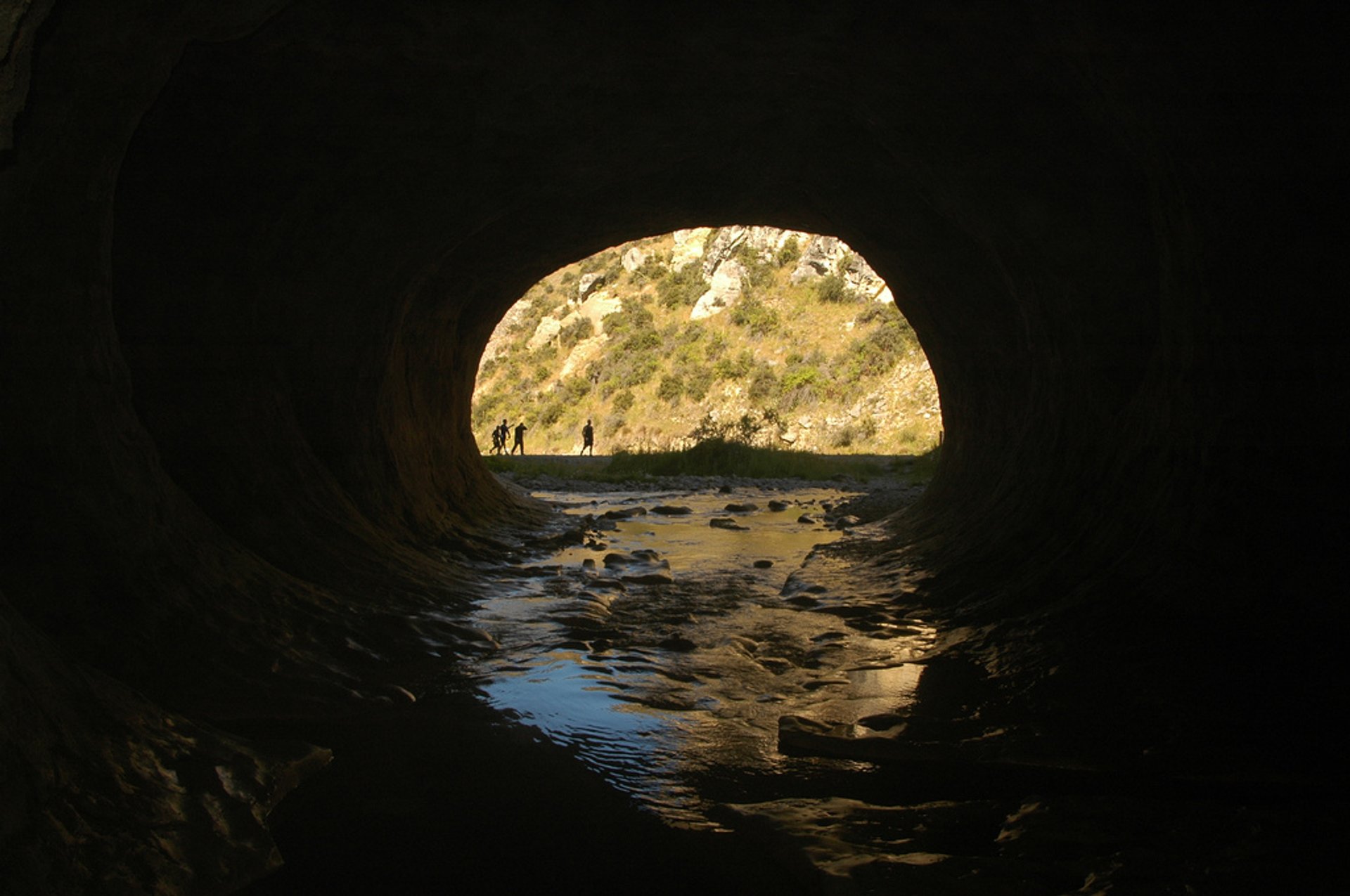 Picturesque sceneries of limestone rocks and blue Broken River waters surrounding Craigieburn caves produce the deceptively peaceful impression. However, the subterranean trail threatens with total darkness, freezing water temperatures, rough surfaces, hardly passable narrow tunnels and the worst - engulfing underground floods.
The warning table in front of the entrance encourages the visitors to take a pair of torches and spare batteries, warm clothes and comfortable strong footwear, like running shoes and preferably a helmet. Jeans are not appropriate for this hike. The hikers are to be physically fit for a strenuous journey, ready to walk in the cold waist-deep​ waters and climb up against the waterfalls. Children should not engage in such activities.
Heavy rainfalls, discoloured and foaming waters full of debris and sounds of rolling stones are a sign that you have to put off your adventure for the sake of your safety. Otherwise, an exciting one-hour long adventure may lead to fatal outcomes. The caves have already taken some lives. The safest and warmest time to venture dangerous caving is between January and March.
Find hotels and airbnbs near Cave Walk at Craigieburn (Map)